On December 7, 1972, assassin Carlito Dimahilig attempted to kill former First Lady Imelda Marcos live on TV.
The shocking event happened during an open-air awarding ceremony that was part of Imelda's National Beautification and Cleanliness contest. One of the recipients, Carlito Dimahilig, lined up to directly receive the award from the First Lady.
He was approximately 27 years old and 5'2″ in height at the time of the incident.
Then, without any warning, Dimahilig drew his bolo knife and tried to stab Imelda Marcos to death. Luckily, Marcos was quick to cover her chest with her arms. By doing so, she was able to protect her vital organs from the direct assault–an action that proved to be life-saving in the end.
Congressman Jose Aspitas and Linda Amor Robles (secretary of the beautification campaign) came to the rescue, only to suffer minor lacerations themselves. Finally, the Marcos security police fired two bullets in Carlito's back, killing the assailant on the spot.
Imelda Marcos was immediately rushed to a nearby hospital via a helicopter. She suffered several wounds on her hands and arms which required a total of 75 stitches.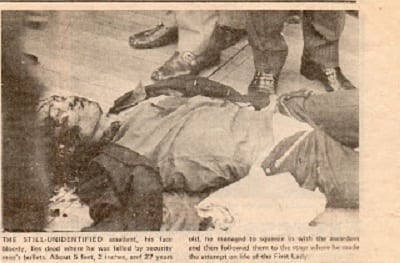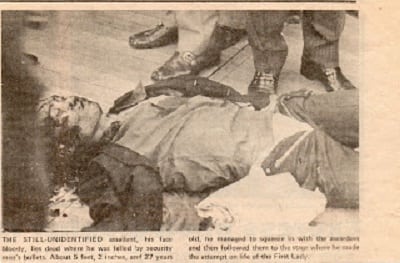 Staged or not?
Conspiracy theorists believe that the Imelda Marcos assassination was just a staged attempt to get people's sympathy. For one, the incident took place in the same year that Ferdinand Marcos declared Martial Law.
In addition to that, Carlito Dimahilig's capability as an assassin is questionable. Apart from using a bolo instead of a gun, Carlito also failed to bring fatal wounds to Imelda considering all the chances he got at that point.
Nonetheless, the (failed) assassination of Imelda Marcos remains a grim reminder of the country's dark past and how getting attention in the wrong way can cost someone his own life.
Also Read: 9 Surprising Things You Didn't Know About Imelda Marcos