The State of the Nation Address (SONA), simply put, is a once-a-year event wherein the President of the Philippines addresses both Houses of Congress and updates the Filipino people on the current socio-economic status of the country. This is when the Chief Executive would outline his administration's accomplishments and programs for the country—a mission and vision if you will.
While there have been many fun facts and trivia about the different SONAs made by different presidents (the late President Marcos had the most SONAs and gave the longest one in 1969 while former President Gloria Arroyo gave the shortest with only 1,551 words in 2005), none appear as shrouded in mystery as the "State of the Katipunan Address" (SOKA) purportedly made by Andres Bonifacio at the Tejeros Convention on March 22, 1897.
Related Article: 7 Fascinating Facts You Didn't Know About Andres Bonifacio
Quoted several times in legit spreadsheets, online sites, and even books, Bonifacio—as the national council president of the Katipunan—supposedly recounted the accomplishments of the Katipunan from the time it was founded in 1892 until the start of the Revolution in August 1896. Additionally, he also reportedly laid out the future direction the revolutionary group will take by giving an outline of his programs.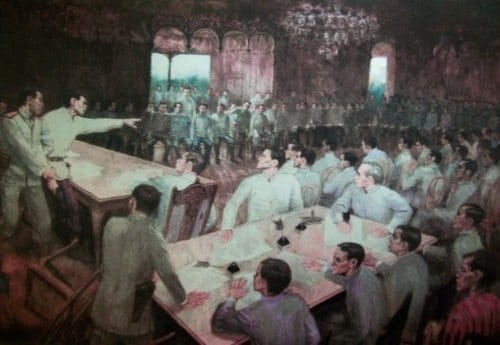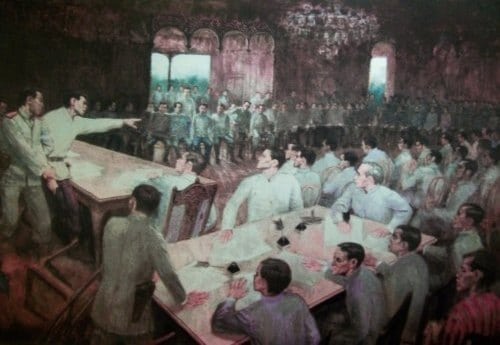 While it may sound too good to be true, unfortunately, it is. According to historian Michael Charleston "Xiao" Chua, there is a general consensus among the members of the academe that Bonifacio never made a speech resemble anything like the one given in today's SONAs.
As one may guess, the convention—which was originally supposed to be a gathering to discuss the defense of Cavite against the Spaniards—turned exactly into the kind of political circus Filipinos are all-too-familiar with. Tempers flared as the delegates—instead of discussing military matters—argued back and forth whether to let the Katipunan stay as the incumbent government or altogether replace it with a new revolutionary government.
Also Read: 10 Little-Known Facts About The Katipunan
In place of him making a SOKA, Bonifacio instead debated the merits of his Katipunan before finally conceding to the request that an election should be held for the new officials of the new government on the ground that the decision would be respected by everyone.
As written in the history books, the elections didn't turn out too well for Bonifacio as he saw himself swept from power by Emilio Aguinaldo who became President while he was relegated to the Director of the Interior.
READ: 7 Un-Heroic Deeds Of Emilio Aguinaldo
If there's any consolation to the fallen Supremo, Aguinaldo himself never made a SONA as president since his speech before the Malolos Congress was not mandatory and merely congratulatory.
References
Chua, M. (2011). Beyond Trivia: The "Saysay" of the SONA. It's Xiao Time!. Retrieved 24 July 2015, from http://goo.gl/SHrzbG
Presidential Museum and Library Official Tumblr Page,. SONA Facts. Retrieved 24 July 2015, from http://goo.gl/v8KTsB
The Philippine Government: A Quick Guide by XylumTech