Established in October 1985 through the late President Ferdinand Marcos' Presidential Decree 1986, the Movie and Television Review and Classification Board (MTRCB) is the government agency tasked with evaluating television shows and films shown in the Philippines.
Led by a Chair and a Vice Chair, the MTRCB has 30 board members – 15 of which needs to be from the TV and movie industry as mandated by law. This composition means that the MTRCB should be seen more as a self-regulating body in the mold of the Ad Standards Council and National Press Club instead of being a government censorship board.
Also Read: 11 Controversial and Banned Filipino Advertisements
The MTRCB is particularly tasked to monitor television and film contents that violate "contemporary Filipino cultural values" and those that are "objectionable for being immoral, indecent, contrary to law and/or good customs, injurious to the prestige of the Republic of the Philippines or its people, or with a dangerous tendency to encourage the commission of violence."
In the past three decades, the MTRCB has made numerous decisions that have been vigorously opposed in certain quarters because they supposedly curtail the freedom of the press. Some cases even reached the Supreme Court, which means that in performing (or overstepping) its tasks, the MTRCB helped define the scope of free speech in the Philippines.
1. Banning of "Ora Pro Nobis" (1989).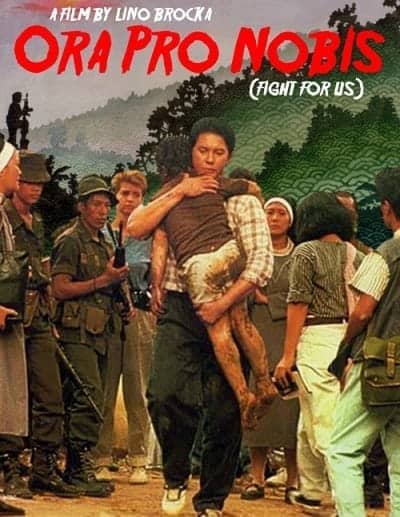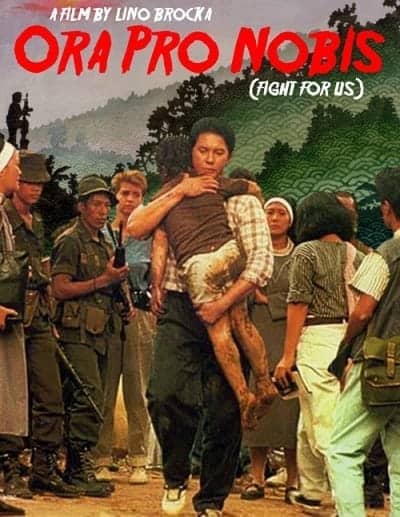 This Lino Brocka masterpiece, which shows the bloody armed struggle between government-sponsored paramilitaries and Communists in Mindanao, was banned from public viewing because of its supposed subversive theme.
The administration of then-President Corazon Aquino received flak for this censorship, with critics citing the decision as proof that democracy has not been fully restored even after the 1986 People Power Revolution. The movie was eventually shown during the 1989 Cannes Film Festival.
2. "Prosti-tuition" episode of "The Inside Story" (1991).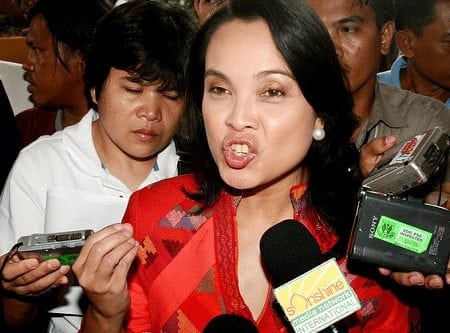 Broadcast giant ABS-CBN is not at all a stranger to entanglements with MTRCB. In 1991, the network aired a documentary for "The Inside Story" (hosted by future Senator Loren Legarda) about female students studying in the Philippine Women's University who engage in prostitution to finance their studies.
Related Article: Meet the face behind ABS-CBN's Voice-Over
The university's administration complained about the episode to the MTRCB. The board then discovered that ABS-CBN did not submit the documentary to them for prior approval. For its part, the network argued that as a news program, "The Inside Story" is exempted from such review. After 14 years of protracted litigation, the Supreme Court sided in 2005 with MTRCB, pointing out that the show is indeed a public affairs program with related commentaries.
3. X-Rating on Iglesia ni Cristo's weekly TV program (1992).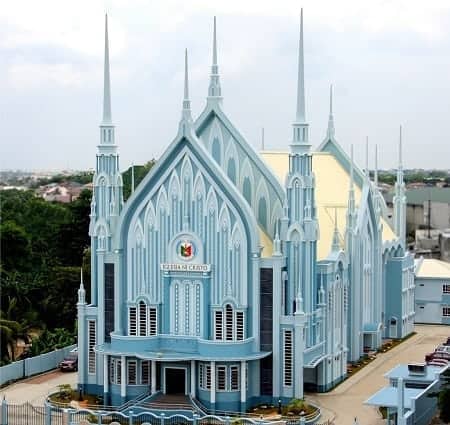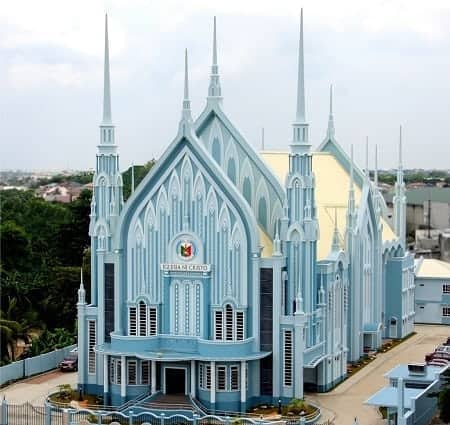 Philippine television will not be complete without religious-oriented programs. Since the goal of these programs is to proselytize, criticizing the doctrines of other religious denominations are oftentimes unavoidable. In 1992, a number of episodes of Iglesia ni Cristo's eponymously-titled weekly program received the X-rating (meaning, not allowed for public viewing) because it includes criticisms of  Roman Catholics' veneration of the Virgin Mary.
Also Read: 7 Facts They're Not Telling You About Philippine Arena
Four years later, the Supreme Court held that what MTRCB did is a prior restraint on the freedom of religious speech. "The evidence shows that the so-called attacks are mere criticisms of some of the deeply held dogmas and tenets of other religions," the decision further stated.
4. Deleting scenes from Schindler's List (1994).
The vast majority of moviegoers and history buffs all over the world will remember Schindler's List for the incredible story of heroism that it narrated–how a German industrialist single-handedly saved 1,200 Jews during World War II.
READ: Pinoy "Schindler's List": How President Quezon Saved 1,200 Holocaust Jews
However, the MTRCB focused its attention on something else: a brief sex scene involving the movie protagonist and a few seconds of breast exposure. The board wanted to have the frames edited, but when director Steven Spielberg objected, some sectors called for the movie to be banned altogether.
Then-President Fidel Ramos eventually decided on a compromise: the movie will be shown without cuts to anyone above 16.
5. 'Live Show' (2001).
The Schindler's List brouhaha was not the last time that a president intervened in a dispute involving the MTRCB. In March 2001, the board under film scholar Nicanor Tiongson allowed Jose Javier Reyes' "Live Show" to be shown in public theaters. Originally titled "Toro," the lead characters in the movie engage in sex in front of nightclub patronizers for money.
Tiongson's decision was loudly opposed by the Roman Catholic Church under the late Jaime Cardinal Sin.  Then-President Gloria Macapagal-Arroyo promptly ordered that the film be pulled out of cinemas, eventually deciding to ban it altogether after a review.
6. Suspension of Magandang Tanghali Bayan over its hosts' green jokes (2001).
Throwing around off-color jokes may be normal when we're hanging out with friends and relatives, but if uttered on national television, it can get you in trouble. The three hosts of ABS-CBN's now-defunct noontime show Magandang
Tanghali Bayan
, Willie Revillame, Randy Santiago, and John Estrada, learned it the hard way.
Throughout the show's four-year run, the MTRCB slapped several suspensions of varying durations on the trio. It came to a head in 2001 when the show itself was suspended for a week which eventually led to Revillame's ouster as a co-host.
7. Ang Dating Daan's Eliseo Soriano goes off the air (2004).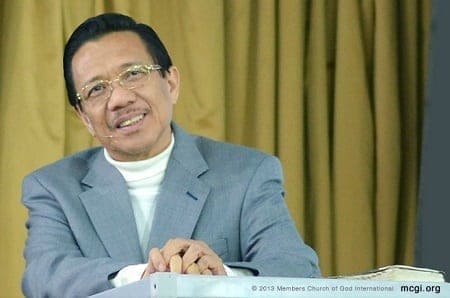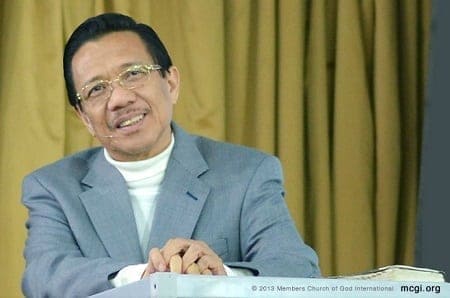 Eliseo Soriano, televangelist and the outspoken founder of the religious group Ang Dating Daan, challenged the MTRCB when it suspended his show for three months. The lengthy suspension came after certain INC ministers complained about Soriano for hurling invectives at them on national television.
The SC affirmed MTRCB's decision, explaining that "plain and simple insults directed at another person cannot be elevated to the status of religious speech." It also added that Soriano was merely moved by anger and the need to seek retribution, and not by any religious conviction when he made the offending remarks.
8. "For Adults Only" rating on The Da Vinci Code (2006).
Based on Dan Brown's novel of the same title, the highly-successful movie triggered violent reactions from around the world especially from the Roman Catholic Church and its allies.
In the Philippines, the Catholic Bishops' Conference of the Philippines called on MTRCB to have the movie banned mainly because of its claim that Jesus Christ and Mary Magdalene had a relationship and in fact began a bloodline.  The MTRCB ultimately decided to give the movie a "For Adults Only" rating.
9. Suspension of "I Witness" over "Lukayo" (2006).
Also in 2006, GMA 7's award-winning documentary show I Witness was suspended for two weeks for its episode titled "Lukayo – Hindi Ito Bastos." The episode showed a wedding ritual performed by old women in Kalayaan, Laguna which involved dancing with wooden phalluses.
READ: 14 Bizarre And Fascinating Philippine Festivals
While the network did not appeal MTRCB's decision, host Howie Severino nevertheless explained that they merely showed some things that are "part of a local tradition" without any malice.
10. "Ang Mabuhay Para sa Masa" (2006-2008).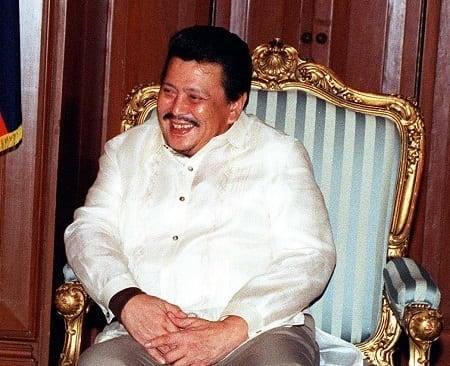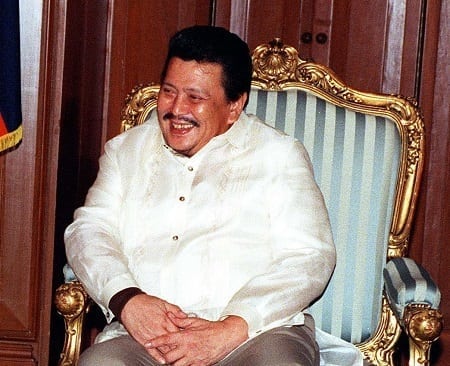 While in detention in connection to a plunder case, the camp of former President Joseph Estrada produced a documentary film about his life.
Also Read: 10 Incredibly Ironic Flaws You Can Find In Our Constitution
The four-part movie was given a triple X rating by the MTRCB because it challenges the legitimacy of then-President Gloria Macapagal-Arroyo's rule. The Court of Appeals eventually upheld the banning of the film, saying that it is potentially "libelous and defamatory."
About the Author: Mark Pere Madrona is a freelance journalist and college instructor. He is currently finishing his Masters in History at the University of the Philippines-Diliman. He owns the blog The Filipino Scribe
Selected References
Branigin, W. (1994). `Schindler's List' Fuss In Philippines — Censors Object To Sex, Not The Nazi Horrors. The Seattle Times. Retrieved 3 August 2015, from http://goo.gl/5sAmcb
Bustamante, C. (2001). Why Self-regulation?: A Policy Analysis on the Implementing Rules and Regulations of the Movie and Television Review and Classification Board (1998). San Beda College Department of Philosophy & Human Resource Development. Retrieved 3 August 2015, from http://goo.gl/dL8mI4
Dedace, S. (2008). Erap bioflick subject to MTRCB review, CA rules. GMA News Online. Retrieved 3 August 2015, from http://goo.gl/7lCLZi
ELISEO F. SORIANO, Petitioner, vs. MA. CONSOLIZA P. LAGUARDIA, in her capacity as Chairperson of the Movie and Television Review and Classification Board, MOVIE AND TELEVISION REVIEW AND CLASSIFICATION BOARD, JESSIE L. GALAPON, ANABEL M. DELA CRUZ, MANUEL M. HERNANDEZ, JOSE L. LOPEZ, CRISANTO SORIANO, BERNABE S. YARIA, JR., MICHAEL M. SANDOVAL, and ROLDAN A. GAVINO, Respondents., G.R. No. 164785 (Supreme Court of the Philippines 2010).
Iglesia ni Cristo (INC.), petitioner, vs. The Honorable Court of Appeals, Board of Review for Motion Pictures and Television and Honorable Henrietta S. Mendez, respondents., G.R. No. 119673 (Supreme Court of the Philippines 1996).
Javellana-Santos, J. (2006). Philippine Censors Allow Showing of 'Da Vinci Code'. Arab News. Retrieved 3 August 2015, from http://goo.gl/HSJWkE
Lee, N. (2006). TV current affairs programs under the glare of the MTRCB. Center for Media Freedom and Responsibility (CMFR). Retrieved 3 August 2015, from http://goo.gl/iUyWpW
Movie and Television Review and Classification Board (MTRCB), petitioner, vs. ABS-CBN Broadcasting Corporation and Loren Legarda, respondents., G.R. No. 155282 (Supreme Court of the Philippines 2005).