Rarely does a locally-made movie entertain and inspire you to think at the same time. Heneral Luna, the sleeper hit of 2015, is the quintessential movie under this category.
Not only did it become the highest grossing historical film in the country, but it also broke barriers in an industry that has long favored profit-driven, run-of-the-mill films over potential movie classics.
Also Read: 13 Facts That Prove Antonio Luna Was An All-Around Badass
Were it not for Artikulo Uno Productions that took a risk in giving life to this movie, 'Heneral Luna' probably would have been shelved forever, depriving us of a magnum opus that now reminds us of our own shortcomings, of the Filipinos' long history of repeating history itself, and our reluctance to face our biggest enemy–ourselves. 
As a tribute to this game-changing film of 2015, here are some of the most fascinating behind-the-scenes facts you should know:
1. Antonio Luna died at the age of 32 while John Arcilla was already in his late 40's at the time of filming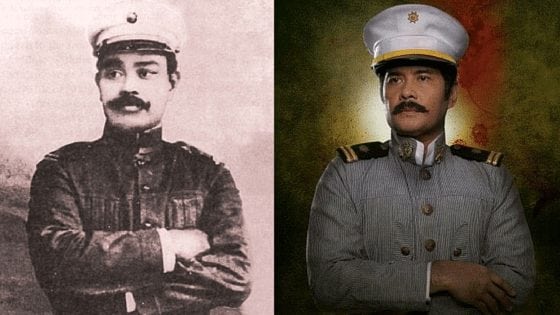 2. It's based on a script written almost two decades ago
In 1998, Eduardo "Ed" A. Rocha and Hilarion "Henry" Francia were commissioned by Cirio Santiago to write a script. It was supposedly for a TV series that would be released just in time for the centennial celebration of the Philippine independence.
The said TV show never materialized, but the script was revised several times for a full-length film that didn't push through either.
Also Read: The One Terrible Mistake That Changed Antonio Luna's Life Forever
Several years later, Jerrold Tarog thought of writing a script on Antonio Luna. After hearing about Rocha's script, Tarog asked the latter if he could work on it instead of starting from scratch. E.A. Rocha agreed and would later become a co-writer and producer for Heneral Luna. 
With the help of Alvin Yapan, Tarog translated the English script into Tagalog. He also revised it to make it more appealing for the millennials. Two books built the foundation of the script: Vivencio José's "The Rise and Fall of Antonio Luna" and Nick
Joaquin's "A Question of Heroes."
3. In the original script, Janolino and Mascardo were merged into one character named "Mascolino."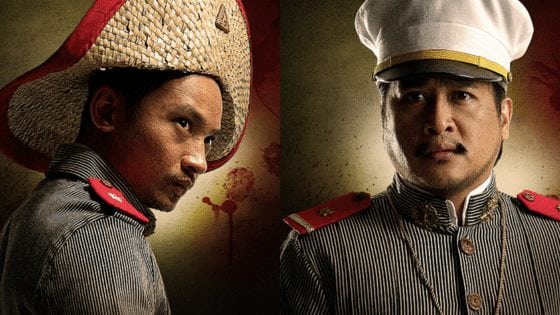 Before it was rewritten by Tarog, the original script featured a composite character named "Mascolino," who has the characteristics of both Capt. Janolino and Gen. Tomas Mascardo.
However, director Tarog decided it would be better to separate the two in order to explore and highlight their characters.
4. Director Jerrold Tarog is the drummer in Heneral Luna's music video
Unbeknownst to many, Heneral Luna director Jerrold Tarog is a musician by heart. After a lackluster performance in an agriculture course, which he took at UP Los Baños for lack of a better choice, he went to UP Diliman to pursue music.
Also Read: 30 Things You Didn't Know About University of the Philippines
After graduating, Tarog, a skillful drummer since grade school, joined a heavy metal band and played drums for years.
As fate would have it, Tarog had his first immersion in the film industry when he was hired to write musical scores for Dante Mendoza and several Bong Revilla movies. It was during this time when he began experimenting and shooting short films, one of which earned an award at the 19th Gawad CCP.
His biggest break, however, was when his first feature film "Confessional," produced by Cinema One Originals, won international awards in 2007.
Still, the things he learned from the UP College of Music were never wasted. His exposure to different musical styles during college enabled him to compose the score for the Heneral Luna movie.
His drumming skills were also showcased in the music video, with his UPLB schoolmate Ebe Dancel singing the film's theme, "Hanggang Wala Nang Bukas."
5. Actor John Lloyd Cruz was shortlisted for the role of Heneral Luna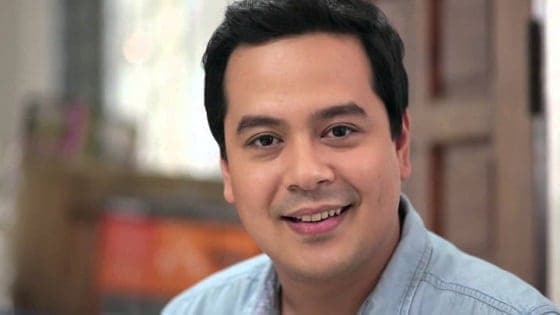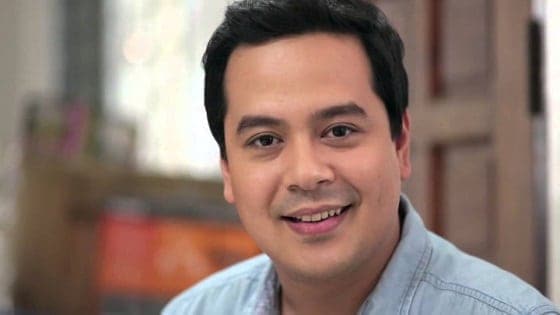 Although it's hard to imagine actors other than John Arcilla playing Heneral Luna, it should be noted that a younger thespian was once considered for the project.
Director Jerrold Tarog, who was also involved in casting, said that John Lloyd Cruz  would have been their first choice had they pursued a "purely commercial path." But since they chose integrity over commercial success, they picked a less famous actor instead (although John Lloyd could have been a good choice as well).
Related Article: 10 Pinoy Celebrities with Ridiculous Urban Legends
The word about the project never actually reached John Lloyd Cruz, and his other commitments at that time would have also prevented him from joining the Heneral Luna movie.
John Arcilla was Tarog's first choice since pre-production days. In addition to the former's resemblance to the real Antonio Luna, Tarog's decision to cast him was also greatly influenced by the actor's stellar performances in  "Metro Manila" and Raymond Red's short film "Anino."
6. It was rejected by mainstream producers
As with other success stories, making the Heneral Luna film was not all beers and skittles.
Looking for someone to bankroll the project, Tarog first approached mainstream producers–including Imee Marcos and Regal Films–but they all thought it's too "historical" and therefore a potential dud in the box office.
Fortunately, E.A. Rocha, co-writer of the original script, is close friends with Fernando Ortigas. The latter is a businessman and a frustrated artist who had the financial resources to bring the project to fruition.
As soon as he received the revised script, Ortigas agreed to bankroll the film. It was also perfect timing: He later told Rocha that "had he gotten the script a week before, he would have thrown it in the trash can" for he wasn't prepared yet to invest in movies during that time.
Ortigas was also the producer behind "Bonifacio: Ang Unang Pangulo" which starred Robin Padilla.
7. The trenches were based on many photographs of the Philippine-American War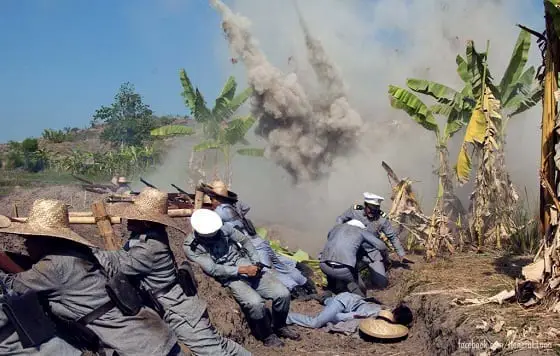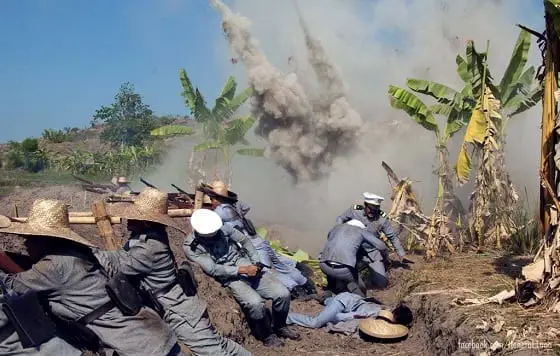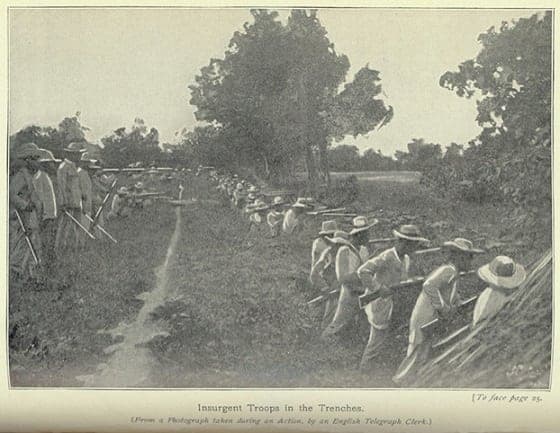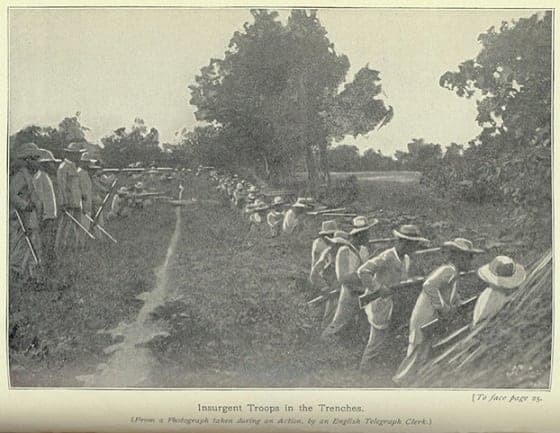 Also Read: 8 Dark Chapters of Filipino-American History We Rarely Talk About
8. Isabel is a composite character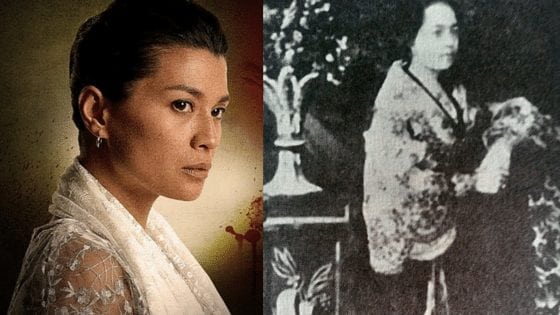 Her name strangely sounds like "Ysidra," and no less than director Tarog himself confirmed in a CNN Philippines interview that the similarity is a "wink" to the conspiracy theorists who continue to believe the rumored Luna-Cojuangco affair. 
In reality, Isabel is a composite character, a combination of the different women who may or may not have been romantically involved with Antonio Luna.
Among them are Nicolasa Dayrit, the beautiful maiden from Pampanga who once helped settle the conflict between Luna and Mascardo; and Nelly Boustead, who was at the middle of a love triangle involving Luna and Rizal.
Dr. Vivencio Jose, the author of the Luna biography upon which the film was largely based, also mentioned Conchita Castillo as a "smart and strong-willed woman" who "captivated the heart of Antonio, too." A few days before his death, Luna even sent a touching letter to Castillo which further revealed the general's patriotic side:
"Tell our fellowmen that Independence cannot be obtained from rose beds with comfort and without the corresponding risk. Independence is attained after a period of fighting, of suffering, afflictions, and bloodletting."
9. Joven Hernando (Aaron Villaflor) is a fictional character. His name means "young" or "youthful" in Spanish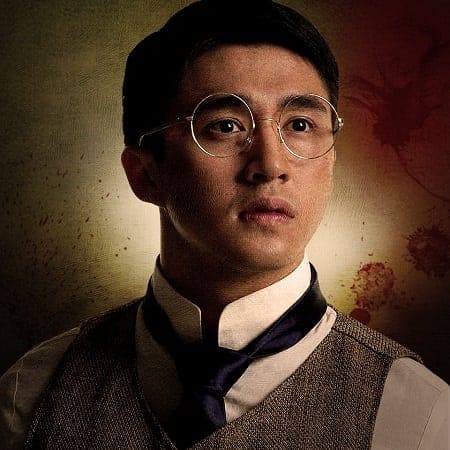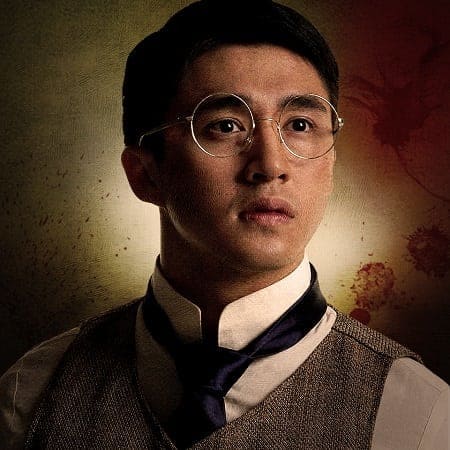 10. Lieutenant Garcia was a real person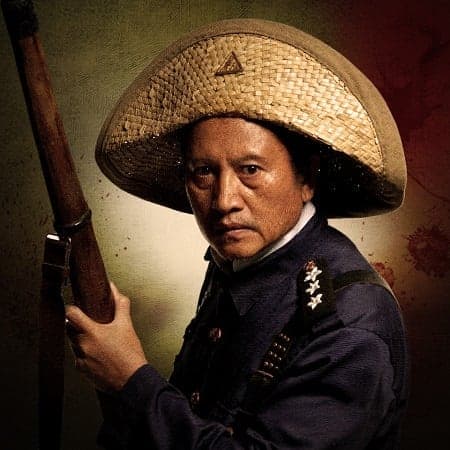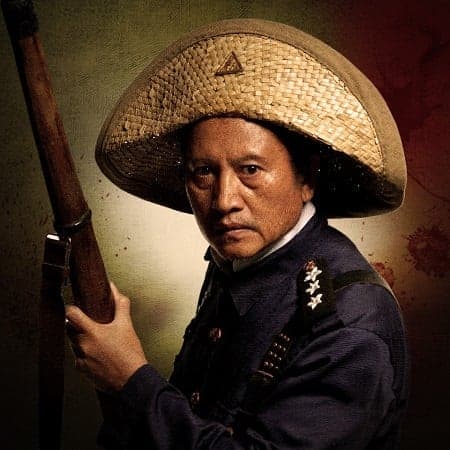 Unlike Isabel and Joven, Lieutenant Garcia is not a fictional character. Dr. Vivencio Jose said that Garcia was a "modest, soft-spoken, very brave, and loyal soldier of the republic, Gen. Luna's favorite."
Luna was so impressed with Garcia that he appointed the latter as commander of the Black Guard, a guerrilla unit composed of 25 specially trained soldiers whose mission was to approach the enemy by surprise.
The scene where Garcia was asked by Luna to disturb an American general eating his lunch also happened in real life, after which the general was heard saying "It is a pity that there are not many Garcias."
Not much is known about Garcia, nor what kind of fate befell him after Luna's army disintegrated. Jose Alejandrino, one of Luna's aides, said: "After leaving Polo with Luna, I did not hear anything more about Garcia, but I believe he died gloriously like those so many unknown heroes in one of his dangerous undertakings." 
Also Read: 5 Great Philippine Heroes Nobody Remembers
11. The "flashback" scene was done in a single shot and without much help of computer graphics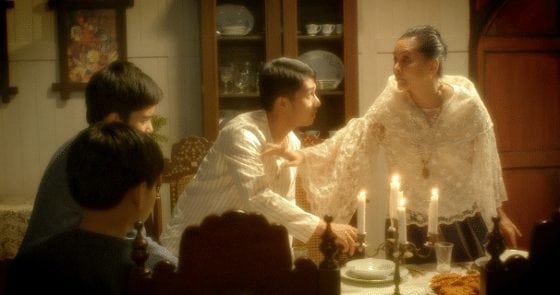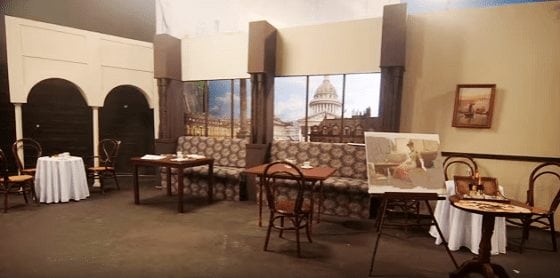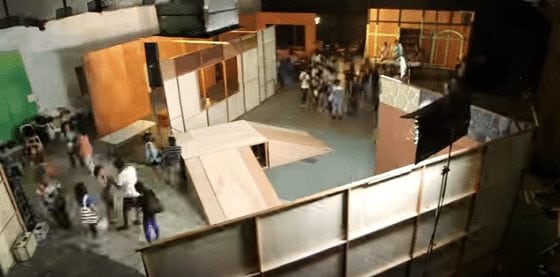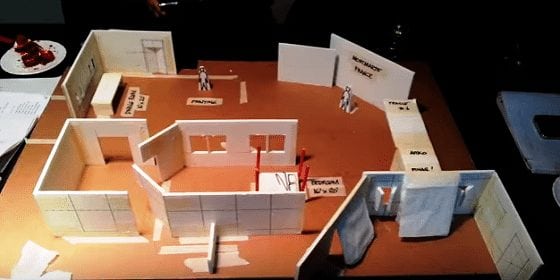 12. Gen. Antonio Luna was a good guitarist in real life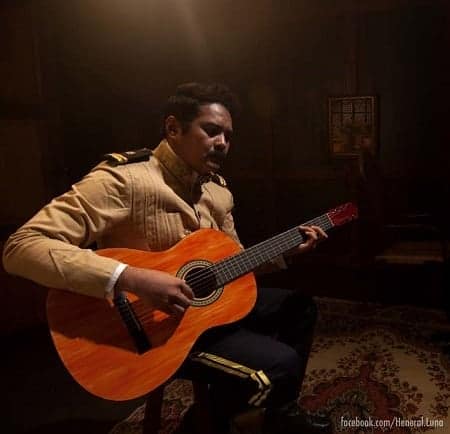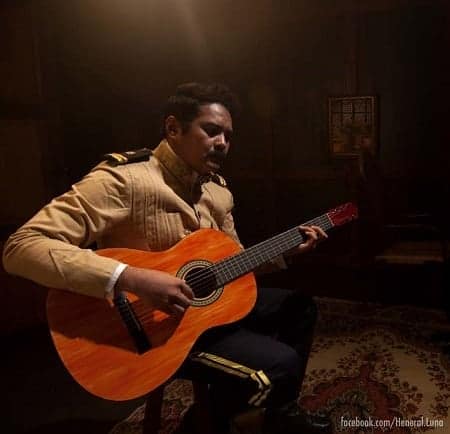 Just like in the movie, the real-life Heneral Luna was good at playing guitars, specifically the bandurria. In fact, his friends in Manila knew him as a bandurrista. 
The piano didn't intimidate him either: He even played Franz Liszt's Romantic piano compositions at a gathering in Malolos during the Philippine-American War, leaving the audience in awe.
13. The real Paco Roman was a rich businessman who sided with the Spaniards during the Revolution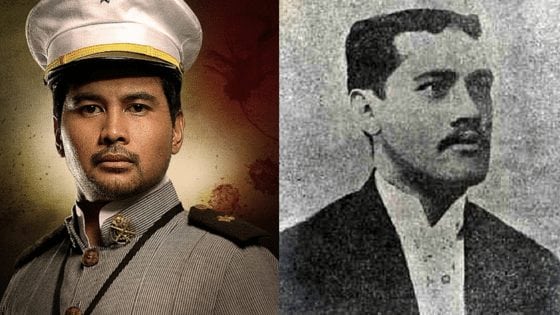 The son of a Filipina and a Spaniard, Francisco "Paco" Roman grew up in a well-off family who owned a tobacco factory during the Spanish colonial period. His first cousins were none other than the Palma brothers, Jose and Rafael.
A former ally of the Spaniards, Roman later became part of Luna's army as one of the general's most trusted aides. This article explores the life and death of Colonel Francisco "Paco" Roman.
14. The train station scene was based on real events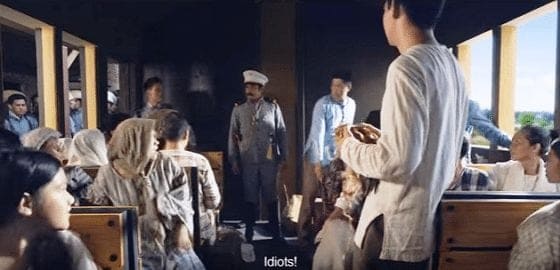 Although the people behind Heneral Luna were given creative freedom, most of the events in the film were based on real historical accounts, one of them being the scene inside the train.
The tough-talking general found it so disappointing that some soldiers had the gall to put their families above their obligations and even take them along inside the military train.
In one instance in Calumpit, Gen. Luna saw the presidential train crowded by women and children suffering from smallpox. Believing they had no reason to be there, Luna drove them out with a whip–and probably with some expletives, too.
Asked by Alejandrino to explain his actions, Luna was quoted saying: "It seems that you ignore the fact that war is not carried on in saliva and sugar-plums, but by blood, tears and sacrifices and that the life and welfare of a few are insignificant things when the salvation of the country is involved."
Also Read: Did Apolinario Mabini Hold A Secret Grudge Against Heneral Luna?
15. Executive producer Fernando Ortigas made a cameo appearance in the film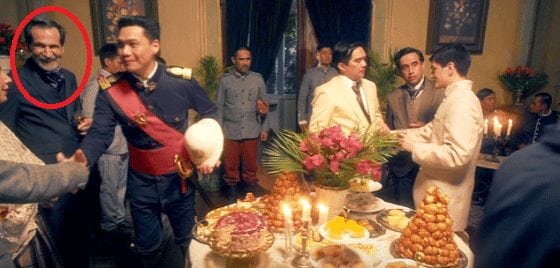 You can see him beside Gen. Emilio Aguinaldo (Mon Confiado) during the dinner party scene. Interestingly, Nando Ortigas also had a brief appearance in the epic 70's war film "Apocalypse Now" which was shot in the Philippines.
Another notable personality who had a cameo appearance in the movie is Alexandra Rocha, host of the TV show "Something to Chew On" and wife of Luis Marcos-Araneta, a grandson of the late President Ferdinand Marcos.
16. John Arcilla had to grow a Luna-style mustache for the movie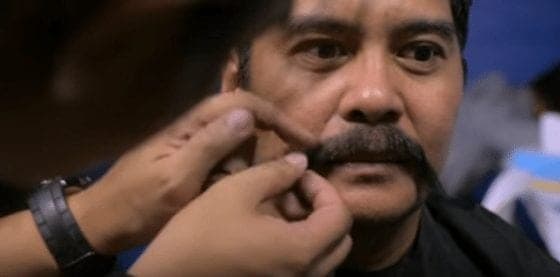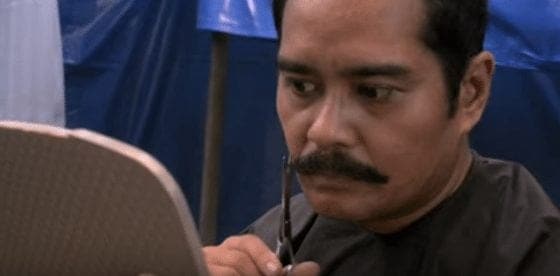 17. Artikulo Uno Productions was named after a decree issued by Gen. Antonio Luna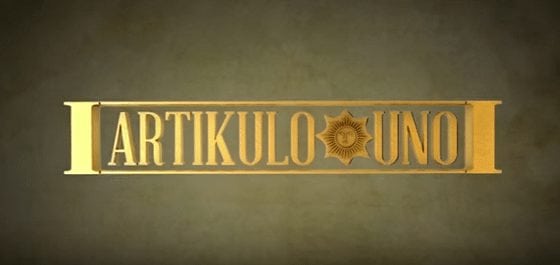 The film production outfit behind Heneral Luna was named after a decree issued by the real Luna himself on March 3, 1899. He did it with the hope of stopping the rampant indiscipline among the soldiers and generals in the army.
Known as Article One or Artikulo Uno, it states that:
 "In order to prevent any act opposed to the military plans of these headquarters and consequently to the ideals of the Filipino Republic, I order and command (only one article). From this day any person or individual or whatever who either directly or indirectly refuses to give aid to these Headquarters in the prosecution of any military plans, or who in any manner whatever interferes with the execution of orders dictated for that purpose by the General-in-Chief, Commanding Operations upon Manila will be immediately shot without trial. Communicate and publish this order."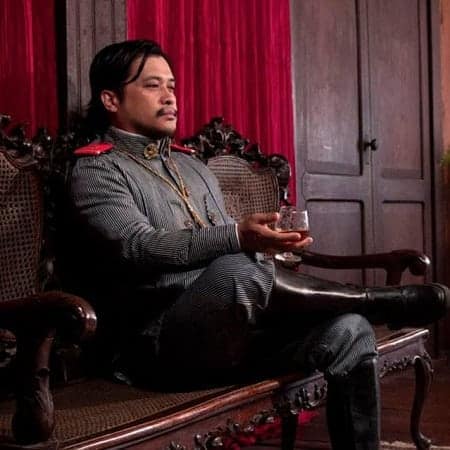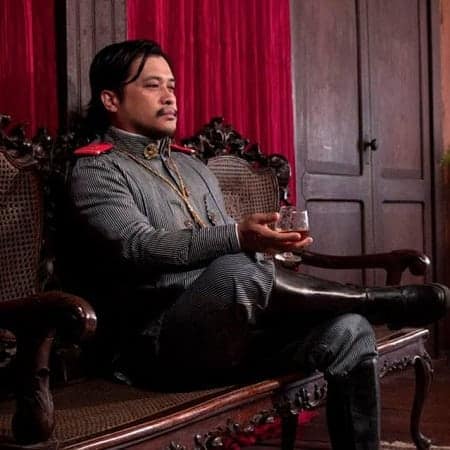 In the movie, Filipino revolutionary general Tomas Mascardo (played by actor Lorenz Martinez) has a partially formed mustache. According to Carmen Reyes, the film's make-up and prosthetics artist, it was intentional and symbolic.
Mascardo's incomplete mustache reflects the frustration and insecurity he felt towards his rival, Gen. Antonio Luna, who was known for his distinct facial hair.
19. Film producer E.A. Rocha also acted in the movie. He played the role of Maj. Gen. Elwell Otis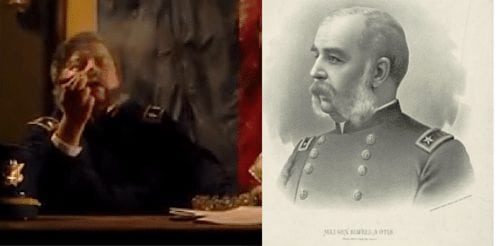 Shortly before Heneral Luna ended, E.A. Rocha's character, Maj. Gen. Elwell Otis, said that Filipinos killed the only real general that they have.
In reality, however, this statement didn't come from Otis. Rather, it was General Hughes who once said: "the Filipinos only had one general, and they have killed him."  General James Franklin Bell, on the other hand, said that Luna "was the only general the Filipino army had."
Also Read: 11 Things You Never Knew About Gregorio Del Pilar
Other high-ranking American military men shared the same sentiments. General Frederick Funston, who was credited for the capture of Aguinaldo on March 23, 1901, remarked that Luna was "the ablest and most aggressive leader of the Filipino Republic."
Meanwhile, William Howard Taft, then an American civil governor of the Philippines, considered Luna's death a heavy blow against Filipino aspirations.
Interesting fact: Before Heneral Luna, Rocha also starred in another memorable period film "Ganito Kami Noon… Paano Kayo Ngayon? (1976) starring the young Christopher De Leon. Rocha played the role of Padre Gil Corcuera.
Related Article: 7 Un-Heroic Deeds Of Emilio Aguinaldo
20. All the ships on the port scene were added digitally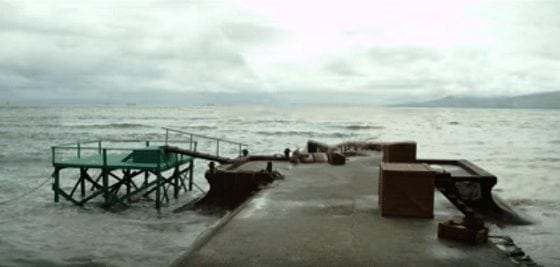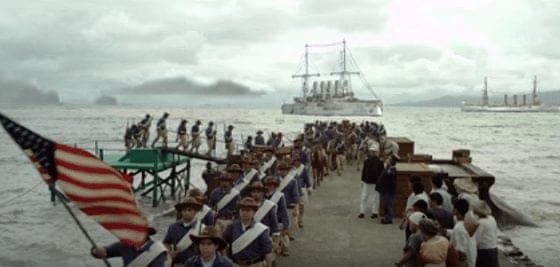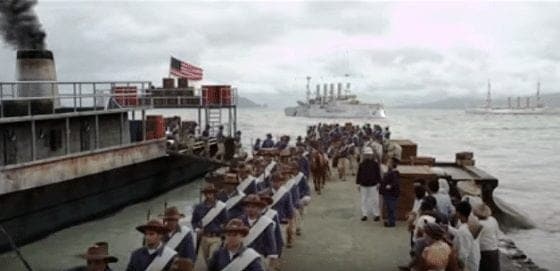 21. It's the second time that John Arcilla appears in a historical movie that has Antonio Luna as a character
In the 2012 movie El Presidente, which attracted mixed reviews, Christopher De Leon played the role of Antonio Luna.
John Arcilla, meanwhile, portrayed Gen. Mariano Trias.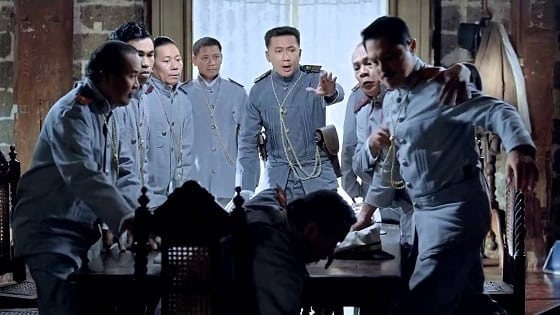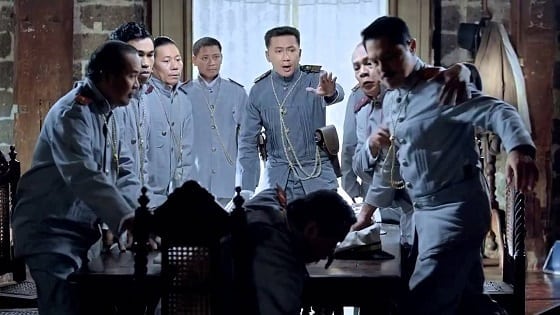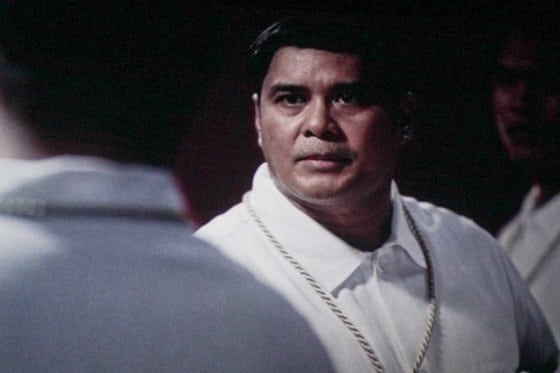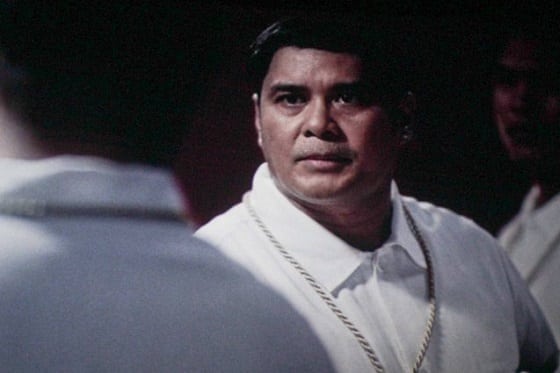 22. The story behind the "Spoliarium" scene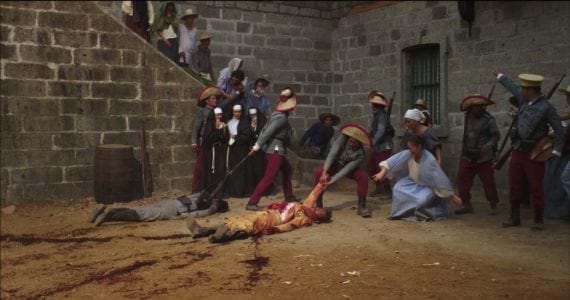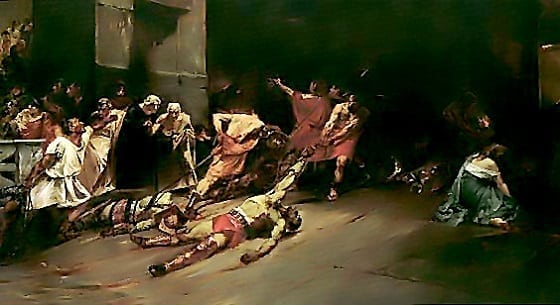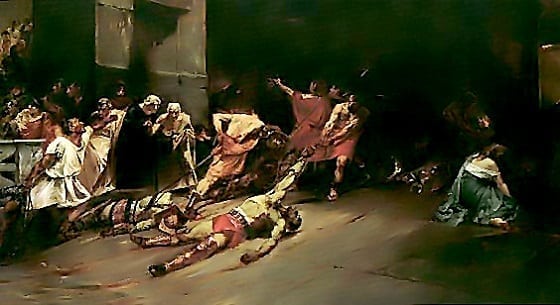 Arguably the most gripping and unforgettable scene in the whole movie, the part when the lifeless bodies of Roman and Luna were dragged by the Kawit soldiers pays tribute to Juan Luna's famous painting.
Also Read: Juan Luna: Was The Legendary Painter Murdered?
As explained in an official study guide by Alvin Campomanes:
"The scene is remarkable because one, the Spoliarium was made by the general's older brother. Two, it is a most appropriate allusion. In Roman history, the Spoliarium was the basement of the colosseum where the dead and dying gladiators are brought to be stripped of their last few remaining possessions. It came from the Latin "spoliatus" which means "to rob" or "to plunder for spoils". What the Kawit soldiers did to the bodies of Luna and Roman maybe likened to what the Romans used to do with fallen gladiators. The Spoliarium scene in Heneral Luna is pure genius."
References
Artikulo Uno Productions,. (2015). Heneral Luna Behind The Scenes: Screenplay. Retrieved from https://goo.gl/UbyhqW
Artikulo Uno Productions,. (2015). Heneral Luna Behind The Scenes: Directing, Editing and Scoring. Retrieved from https://goo.gl/IqxPYX
Artikulo Uno Productions,. (2015). Heneral Luna Behind The Scenes: Production Design. Retrieved from https://goo.gl/KijwNb
Artikulo Uno Productions,. (2015). Heneral Luna Behind The Scenes: Hair and Make-up. Retrieved from https://goo.gl/2vQs2h
Artikulo Uno Productions,. (2015). Heneral Luna Behind The Scenes: Visual Effects. Retrieved from https://goo.gl/ooKLPk
Biz Buzz: Ortigas in 'Heneral Luna'. (2015). Inquirer.net. Retrieved 8 June 2016, from http://goo.gl/n0qvJV
Campomanes, A. (2015). A Study Guide for Heneral Luna (1st ed.). Retrieved from http://goo.gl/DRQ9tC
Concepcion, P. (2015). How the film 'Heneral Luna' finally saw the light of day. Inquirer.net. Retrieved 7 June 2016, from http://goo.gl/1x7wfL
Heneral Luna (2015) Trivia. (2015). Internet Movie Database. Retrieved 9 June 2016, from http://goo.gl/xjfoUP
Heneral Luna: The History Behind The Movie. (2015). Mandaluyong City.
Mayuga, S. (2015). 'Heneral Luna': Hero for the millennial generation. GMA News Online. Retrieved 7 June 2016, from http://goo.gl/sVSppG
Sallan, E. (2015). 'Heneral Luna' to have global premiere on National Heroes Day. InterAksyon.com. Retrieved 8 June 2016, from http://goo.gl/f4ZwJK
Santos, R. (2015). Jerrold Tarog reveals original choice for Heneral Luna was John Lloyd Cruz.PUSH.com.ph. Retrieved 7 June 2016, from http://goo.gl/KVtVJj