Given the right support and resources, Filipino inventors can outshine their Asian counterparts in a heartbeat. From Fe del Mundo's incubator to Gregorio Zara's videophone, it seems that Filipino minds can stand out in any field imaginable.
Sadly, there are more underrated Filipino inventions than those that make it to the mainstream. Still, aspiring inventors continue to flock the Technology Application and Promotion Institute (Tapi) to get their creations patented and receive additional assistance. If we can only get more Filipino inventions recognized, then life will be sweeter for our local Einsteins and Edisons.
Also Read: The Filipino Doctor Who Helped Discover Erythromycin (But Never Got Paid For It)
To pay tribute to the Filipino creativity, here are some of the locally made inventions that have made a noise in recent years:
Multi-cooler Fan
Dubbed as the
"air-con for the poor"
, this multi-tasking fan is the brainchild of Mr. Rodolfo Biescas. Although not uniquely Filipino, this simple invention is the perfect summer cooler for the budget-conscious. It's a fan and cooler rolled into one–meaning you can use it to store ice and cool the air while saving on electric costs.
Rescue 72
Ideally, it takes up to 3 days or 72 hours before someone can be rescued from a disaster. But without any life-saving tools on hand, the survival rate is significantly reduced. Such was the inspiration behind Rescue 72–a life vest and survival kit in one.
Its inventor, Danvic Briones, drew inspiration from the sad fate of several Typhoon Ondoy victims. Rescue 72 is equipped with compartments where you can put water-proof bags containing first aid kits, water, light snacks, and other items essential for survival.
Plastic-to-Diesel Converter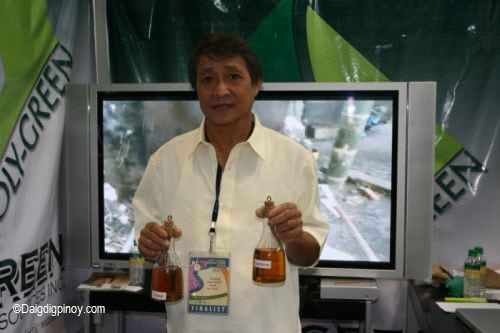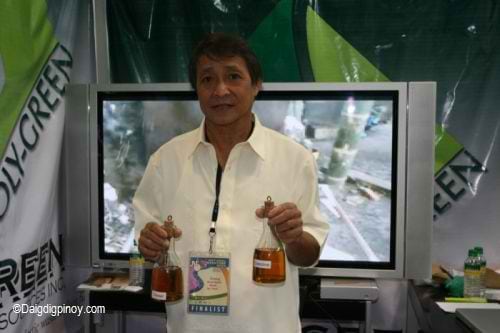 In 2007, Jayme Navarro of Bacolod discovered a surprising way to convert plastic bags into fuel. It starts by melting the plastics and then taking out the polymers to mix with a catalyst. Pyrolysis will occur soon after to produce hydrocarbon gases. After several processes of purification, the final output will then be compressed and stored.
On average, 5,000 kilos of plastic bags can produce 400 liters of diesel. The good news soon reached DOE and DOST which both attested that the resulting fuel is lower in sulfur and environment-friendly. The invention was finally patented in November 2008.
Challenge 21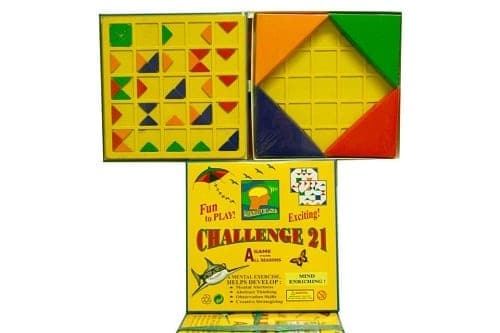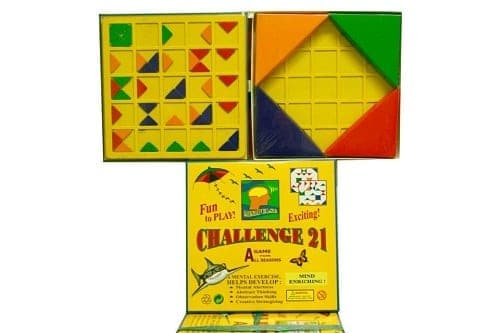 Challenge 21 is an award-winning game created by Leonardo Mejia Yu of Malate, Metro Manila. As the name implies, Challenge 21 is a strategy board game that combines the difficulties of scrabble, bingo, tictactoe, checkers, and even basketball.
It offers a great bonding time for your family while challenges your own mental alertness, observation, mental calculations, among others. For its ingenuity, Challenge 21 has received several prestigious awards including a gold medal from the World Intellectual Property Organization (WIPO) and the first prize from Tuklas Award in 2012. To learn more about its mechanics, please visit its official website.
Vazbuilt Modular Housing System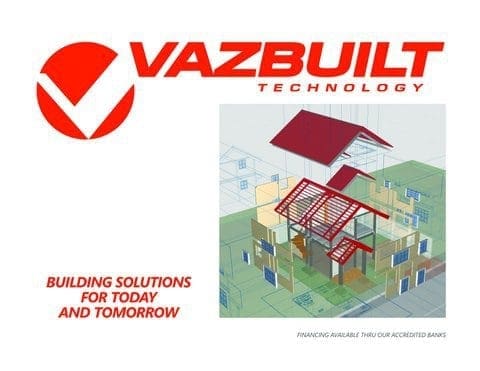 In 1995, Edgardo Vazquez won the prestigious "Inventor of the Year" award from the World Intellectual Property Organization (WIPO) in Geneva. This was to recognize his contribution as the inventor of the pre-fabricated or ready-to-build housing system. He soon opened his own construction firm, Vazbuilt, to make this unique invention closer to the public.
Vazbuilt products are beneficial to homeowners because they take less time to build and easily dismantle in cases of relocation or expansion. The company makes this possible through its pre-fabricated wall panels, columns, fences, and tie beams. With additional research and implementation, Vazbuilt system can potentially solve the country's housing backlog.