As Filipinos, we've had our share of notoriety – things we're not particularly proud of. The ILOVEYOU virus. That recent "Smiles for the World" photo plagiarism. The botched Manila hostage crisis. These are a few of the things we chalk up to our "not-so-finest-hour".
But mention Manny Pacquiao. Suddenly, it's all about Pinoy pride. You could almost hear "Para Sa'yo Ang Laban Na 'to" in the background as Pinoys recount how he's made the country proud. And if you watch the local news, every foreign entertainer setting foot in the country wants to meet the man, and we kind of expect it from them to know the PacMan.
But here's the thing: Manny isn't the only Filipino who's done us proud.  These other world-class Filipinos have gained international fame by their own merits, and are every bit deserving of our pride and admiration too.
8. Danica Magpantay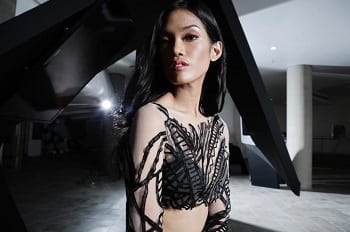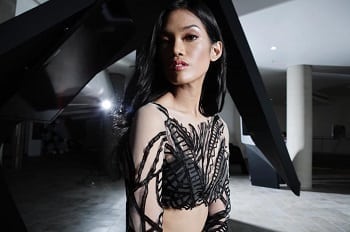 Besting 50 other models from all over the world to win the prestigious Ford's Supermodel of the World International 2011 competition is no ordinary feat – especially when you're a newbie.
Danica Magpantay has completed only two months of modeling school prior to competing locally, and she went on to make history. Daughter to former supermodel Lala Flores, Danica is the first Filipina to ever win the competition, and the only second Asian model to do so. This 20-year old Pinay beauty is currently based in New York.
7. Patricia Evangelista
She was a 19-year-old UP sophomore when she bested 59 students from 37 countries to win the 2004 International Public Speaking competition organized by the English Speaking Union (ESU) held in London.
The judges unanimously declared her the winner, after an impressive delivery of her piece "Blonde and Blue Eyes" and her confident responses to the questions the judges posed after. She is currently a writer, producer, and videographer in the Philippines. Her TV projects are recipients of local and international awards.
6. Efren "Bata" Reyes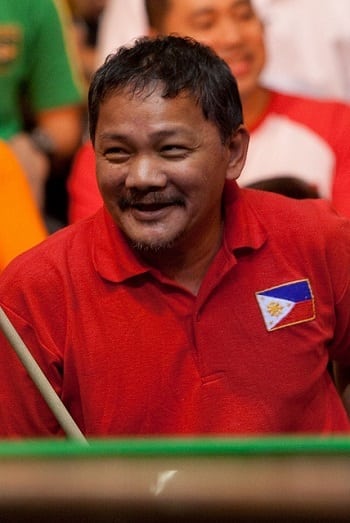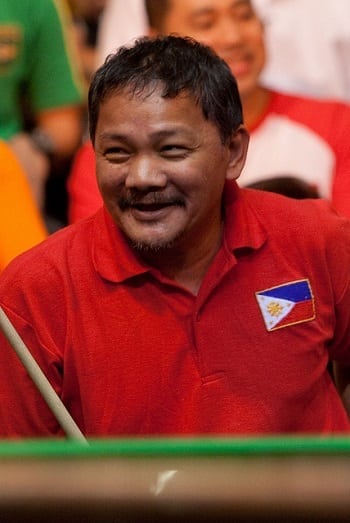 He isn't The Magician for nothing. Efren "Bata" Reyes has been called "the greatest living player in the world" by his peers and "the best one pocket player of all time".
His superb abilities and skills in kicking balls into intended pockets are the stuff of legend.  Bata is two-time world champion and the most successful tournament player in Derby City Classic history, a five-time overall champion.
He was nicknamed "Bata" to distinguish him from an older Efren who was also playing pool in his regular tambayan and the name just stuck.
5. Michael Cinco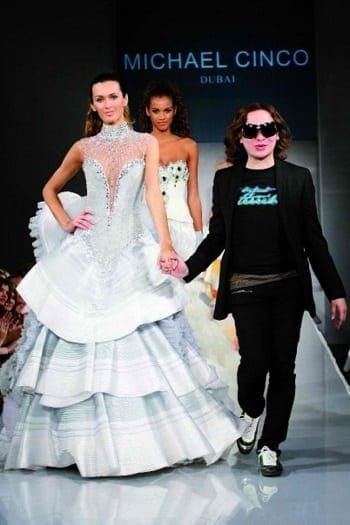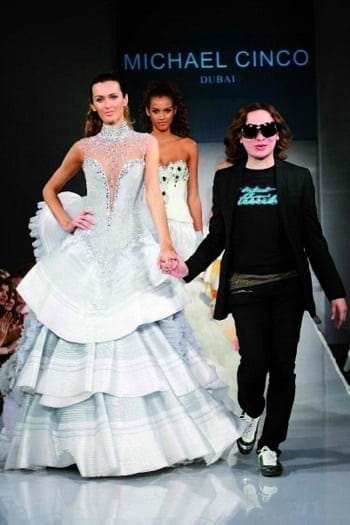 Featured in the 16th cycle of Tyra Banks' America's Next Top Model, fashion designer Michael Cinco dazzled with his eco-couture collection of that season.
Cinco hails from Catbalogan, Samar, and is a fine art major from the University of The Philippines Diliman. He is currently based in Dubai where his couture house is established but visits the country twice a year. In interviews, he says that he loves spending time with his family in his hometown.
He has dressed Paris Hilton, Dita Von Teese, Britney Spears, Sofia  Vergara, Lady Gaga and Christina Aguilera among others.
4. Lea Salonga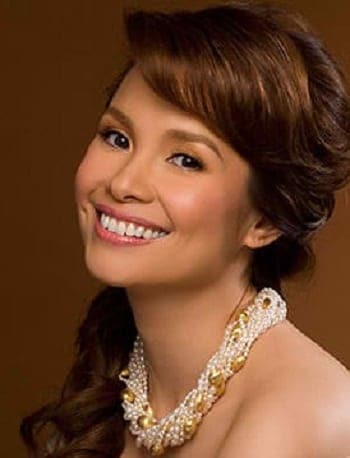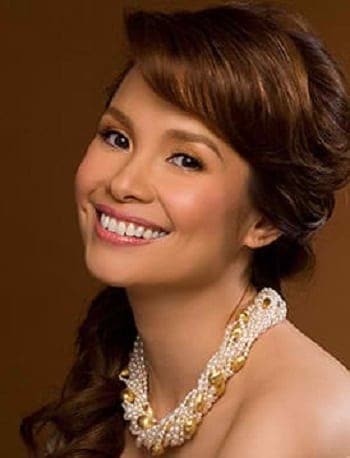 Our very own Disney princess, Miss Lea Salonga played the roles of Éponine and Fantine in the musical Les Misérables – one of the first Asians to do so.
In 1991 she accepted the Tony Best Actress (Musical) Award for Miss Saigon when she was just 20 years old, a seasoned theater performer at that age (she started when she was 7).
Disney named her a legend in 2011 for her work with the company as the singing voice of Princess Jasmine and Fa Mulan. In addition to her Tony, she has also won Theater World, Drama Desk, and Laurence Olivier awards.
3. Franz Ontal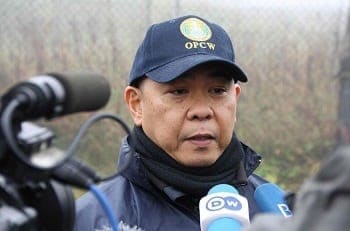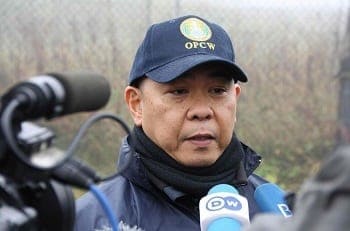 This Negros Occidental native is an officer of the international chemical weapons watchdog that recently won the Nobel Peace Prize. He is the head of inspector training at the Organization for the Prohibition of Chemical Weapons (OPCW) based in The Hague, Netherlands.
Franz graduated with a Biology degree from La Salle College Bacolod and was in his pre-med when he immigrated to New York. The OPCW won the Nobel Prize for its efforts to eliminate chemical weapons and was featured on CNN as the lab that tested chemical weapon evidence against Syria.
2. Brillante Mendoza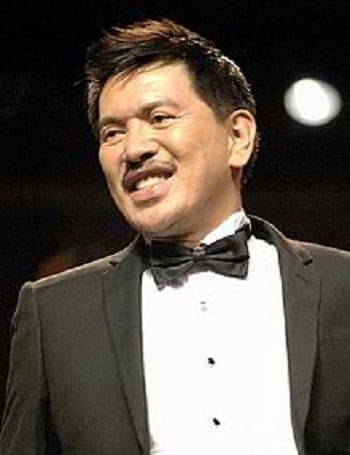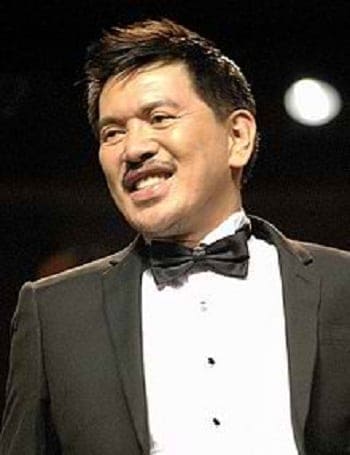 Director Brillante Mendoza bested Quentin Tarantino and Ang Lee to win the 62nd Cannes film festival Best Director plum in 2009, the first Filipino to win the award.
He directed his first indie film in 2005 through the financial backing of a friend and hasn't stopped since; his films have collected numerous awards and recognition from local and international film festivals.
Recently, he was named the recipient of the Knight of the Order of Arts and Letters by the French Minister of Culture, sharing this distinction with Jude Law, George Clooney, Shakira, and Aishwarya Rai among others.
1. Jose Rizal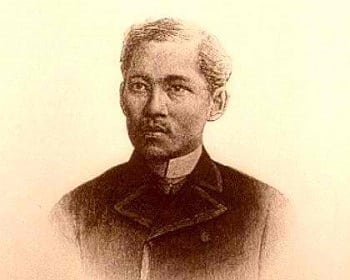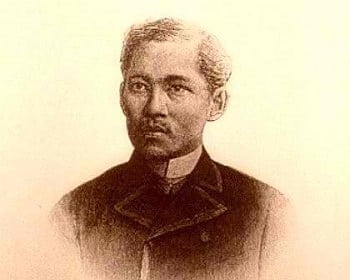 Yes, you've read it right. We all know our national hero as a brilliant man whose writings and death fanned the flames of a revolution, but did you know that he was pretty famous as an ophthalmologist too?
 Also read: 8 Mind-Boggling Myths About Jose Rizal
In fact, even as he was exiled to Dapitan, Filipinos and Foreigners alike traveled to consult with him. Dr. Jose Rizal was the only ophthalmologist in the country (and possibly Southeast Asia) in 1887 to have trained in Europe under two of the most prominent ophthalmologists of that time. He set up practice in Hong Kong after and continued until his exile in The Philippines. One of his patients who traveled to Dapitan was the adoptive father of Josephine Bracken.