Let's face it:  if an athlete's name is not Manny Pacquiao, chances are high he/she will be relegated to the dustbowl of history.
While we don't want to take away anything from the PacMan especially since we know he also achieved his success through sheer hard work, we'd like to point that there are countless other athletes who've also sacrificed their sweat and blood to make our country proud.
As such, it is only right we honor their names and memories, aside from giving them the help they so rightfully deserve.
Bullfighting used to be a favorite sport in Manila. READ: 22 Things We No Longer See in Manila
1. Teofilo Yldefonso.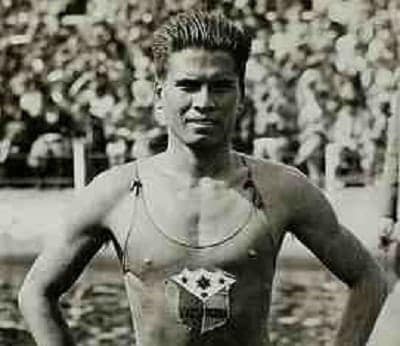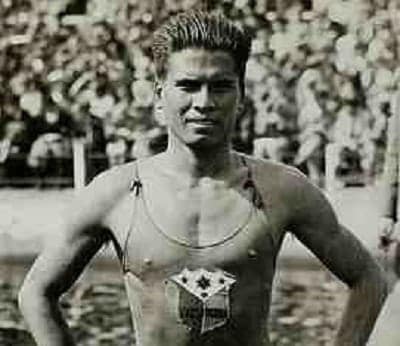 Nicknamed the "Ilocano Shark," Yldefonso made his country proud when he became the only Filipino to ever win multiple medals in the Olympics.
A three-time Olympian, he won his first bronze medal in the 200-meter breast-stroke event at the 1928 Amsterdam Olympics while his second came during the 1932 Los Angeles edition. His third and final appearance saw him place seventh at the 1936 Olympics held in Nazi Germany.
A self-taught swimmer, Yldefonso practiced his sport in any place he could, whether it be in a swimming pool or in a river. He also became known as the "Father of the Modern Breast-stroke" after he made the style more efficient by bringing the stroke closer to the surface.
When World War II broke out, he served bravely as a lieutenant alongside his American and Filipino compatriots and later perished inside a Japanese concentration camp in Capas. It is reported that a Japanese lieutenant and fan of Yldefonso had sought to have him released but the latter refused to abandon his men. Today, he is hailed as the country's greatest swimmer.
Trivia: Late President Elpidio Quirino was also an avid swimmer.
2. Paulino Alcantara.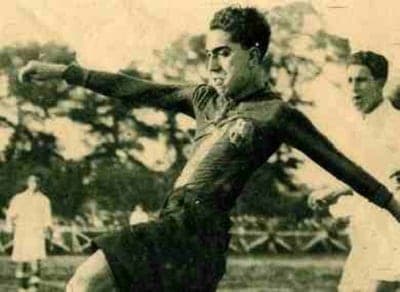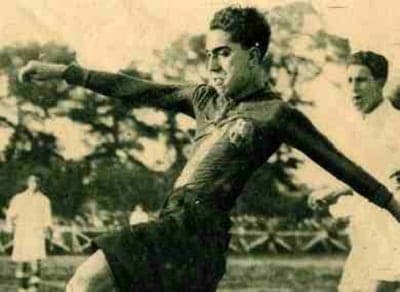 Unbeknownst to all but the most hard-core of football fans, a Filipino had already made waves in the international football scene long before the advent of the Azkals.
Paulino Alcantara, a Filipino-Spanish from Iloilo City and widely regarded as the greatest Filipino footballer of all time, sparked a sensation more than a century ago when he became the first Asian to suit up for a European football club, FC Barcelona. Incidentally, he was also the youngest player to ever play and score for the club, being only 15 years old at the time of his debut. Still, neither his youthfulness nor his lanky body structure could stop him from racking up goal after goal.
Also Read: 7 Traditional Filipino Games You've Probably Never Heard Of
During his career, Alcantara became known as the "Net-breaker" after one of his goals actually pierced through the net.  Eventually, Alcantara's 369 goals for Barca would remain the club's all-time scoring record until Lionel Messi broke it—in 2014.
Playing for the Philippines, Alcantara would also be remembered for leading the national team to a lopsided 15-2 win over Japan at the Far Eastern Championship games held in Tokyo in 1917. Today, the win is still considered the Philippines' greatest in international football.
3. Anthony Villanueva.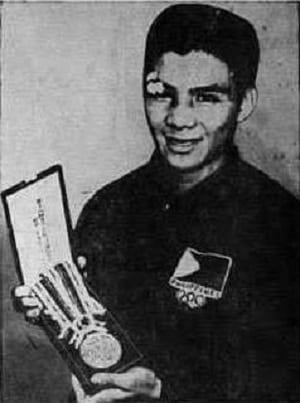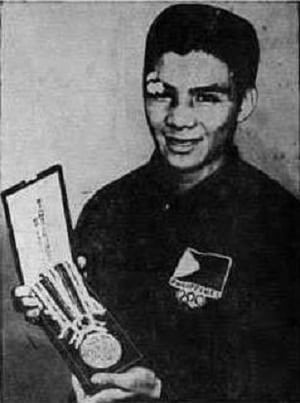 A mere 19-year-old hailing from Cabuyao, Laguna, Villanueva became the toast of the country after earning a silver medal in the featherweight category in the 1964 Tokyo Olympics, losing to the Soviet Union's Stanislav Stepashkin in the finals by a hairline score of 3-2. In doing so, he became the first Filipino to win a silver medal in the Olympics.
After his stint, Villanueva went pro but became unsuccessful. He also tried his hand in acting and did a variety of odd jobs, including becoming a cook, a security guard, and a boxing coach.  Falling on hard times and suffering multiple strokes and ailments to his heart and kidneys, Villanueva tried to sell his silver medal for a million pesos several times but in the end, donated it to the Philippine Sports Commission.
Villanueva later died at the age of 69, sick and penniless.  A trust fund named after him has been set up by veteran sports journalist Chino Trinidad to ensure no Filipino athlete would ever be neglected like him again.
Did you know? Famous boxer Pancho Villa died after having a tooth extraction.
4. Felicisimo Ampon.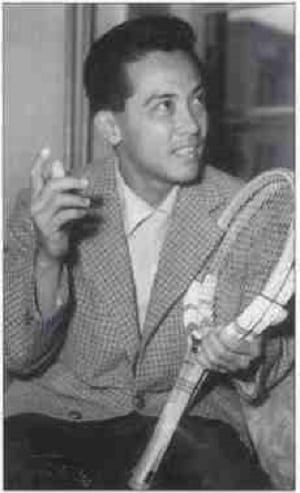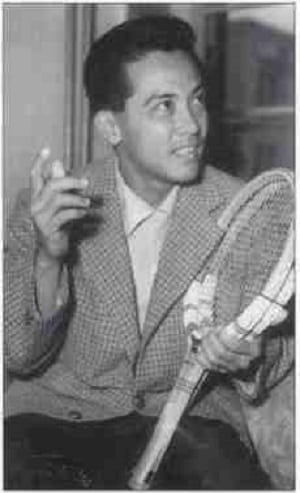 A highly-venerated tennis player, Ampon's illustrious career saw him earn multiple titles and awards, the sheer number of which no other Filipino tennis player has even come close to replicating.
Standing at a mere 4'11", the pint-sized Manilan burst onto the local scene in the 1930s, garnering several local accolades along the way. He then shifted his sights towards international tennis, quickly becoming known as "Mighty Mite" due to his indefatigable style of playing.
Trivia: An American governor-general reportedly introduced tennis to the country. Find out who.
Although puny in comparison to his foreign peers, Ampon's relentless and aggressive style earned him the admiration of opponents and fans alike. He made regular appearances in the Davis Cup (the World Cup of tennis) and Grand Slam tournaments, making headlines as the only Filipino to have ever reached the French Open quarterfinals twice.
Along the way, he beat a who's who of Hall-of-Famers including Bobby Riggs, Bill Talbert, and Philippe Chatrier. In the end, Ampon's 30 international titles would make him the greatest Filipino tennis player of all time.
5. Ceferino Garcia.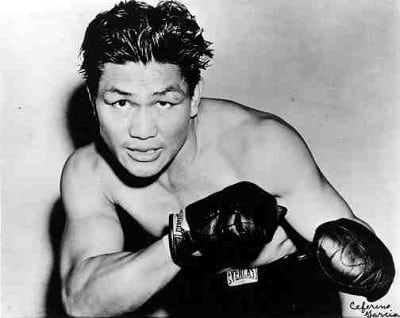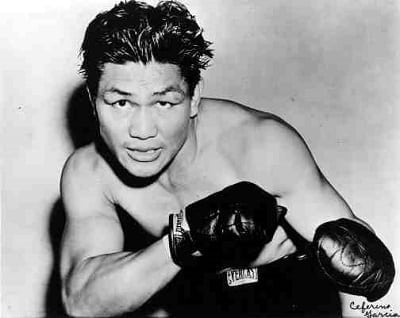 Garcia, a native of Naval, Biliran, holds the distinction as the country's first—and only—world boxing champion at the middleweight category. He dropped out of school as a young child and often indulged in gambling, later acquiring the reputation of a feared streetfighter at the age of 17.
Garcia later met a boxing promoter while he was working as a baker in Cebu City. An 18-year career saw Garcia acquiring more than a hundred wins with 67 of those coming by way of knockout, earning him the distinction as one of the hardest-hitting Filipino boxers in history. He won the middleweight title on October 2, 1939 after knocking out his American opponent Fred Apostoli in New York. He later went on to successfully defend his title three more times before finally losing it.
Also Read: 50 Things You May Not Know About Manny Pacquiao
Aside from his impressive resume, the hard-hitting Garcia would also be known for popularizing the "bolo punch"—a punch which was a cross between a hook and an uppercut. Garcia was said to have developed the powerful punch through endless hours of cutting sugarcane in the Philippines with a bolo. In fact, other famous boxers such as Kid Gavilan, Sugar Ray Leonard, and Ray Jones would also end up using the bolo punch as part of their arsenal.
6. Simeon Toribio.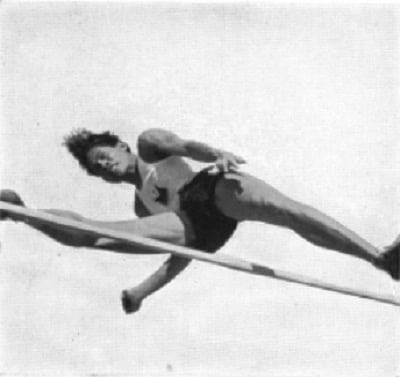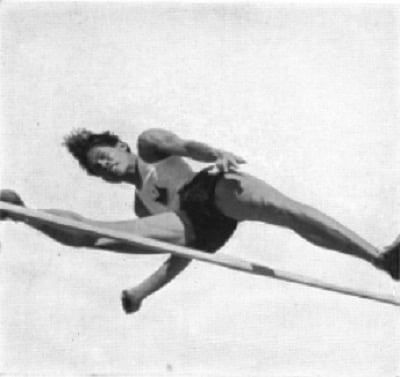 A three-time Olympian with a bronze medal and five-time gold medallist in the Far Eastern games, the pride of Zamboanga made a name for himself as one of the best track and field athletes the Philippines has ever produced.
According to an anecdote by sports writer Jorge Afable, Toribio could have very well won the gold medal and not the bronze medal during his second Olympic appearance at the Los Angeles Games in 1932 if he hadn't been bothered by "the call of nature." Due to his distress, Toribio failed to hurdle the 6'6" bar which he had done so easily the first time during the course of the grueling four-hour competition.
Also Read: 8 Filipinos Who Make You Proud To Be Pinoy
Toribio would also be honored as "Asia's Greatest Athlete" in 1930 for his accomplishments. Later on, he became a lawyer and served as a representative of Bohol's second district.
7. Haydee Coloso-Espino.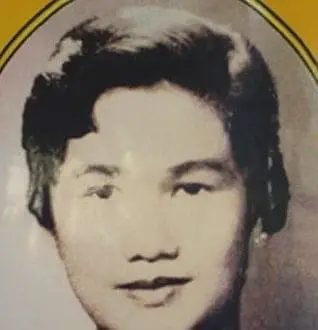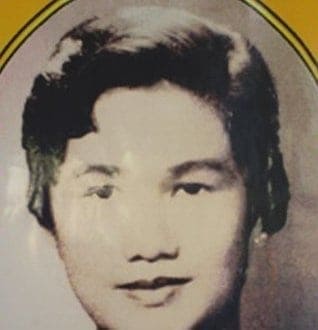 Known as the "Asian Swim Queen," the Iloilo native holds the distinction as the Filipino athlete with the most number of medals in the Asian Games.
During her career in the 1950s and 60s, she won a total of ten medals after participating in 1954, 1958, and 1962 editions. Of those medals, three were gold, five were silver, and 3 were bronze. Her gold medals came from the 100-meter freestyle and butterfly events.
Her distinction was such that Indonesian President Sukarno personally danced with her at a party in Merdeka Palace when the games were held in Jakarta in 1962. To this day, no one has surpassed her record haul in the Asian Games.
8. Mona Sulaiman.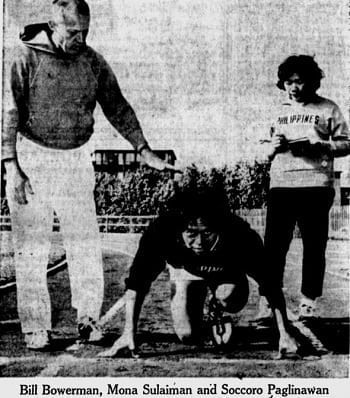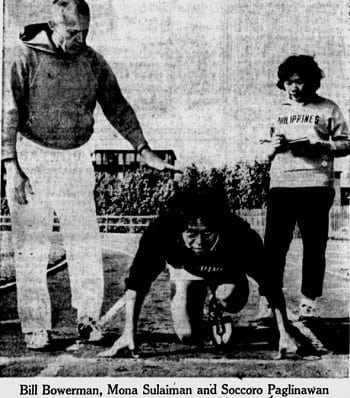 Before Lydia de Vega became known as Asia's fastest woman, there was Mona Sulaiman.
Born in Cotabato, Sulaiman's potential as a track and field athlete was discovered when a school official noticed her extraordinary speed while playing a softball game at her school when she was only fifteen.  Under the mentorship of coaches like the legendary Ruperto Evangelista, Sulaiman honed her athletic skills and became the country's and Asia's undisputed champion for several years.
Also Read: 14 Amazing Filipina Heroines You Don't Know But Should
A two-time Olympian, Sulaiman would earn her fame during the 1962 Asian Games in Jakarta. There she became renowned for being the first Filipina to win three gold medals in a single event, as well as being Asia's first double-gold winner (she won the 100/200 meter dash). As if those weren't enough, she also won a bronze in the shot put event.
Unfortunately, controversy hounded the later part of Sulaiman's career after she refused to take part in a medical checkup during the 1966 Asian Games in Bangkok under the claim it went against her Muslim faith. As a result of her refusal, allegations arose that she was actually a man although she denied such an accusation.
9. Olivia Coo.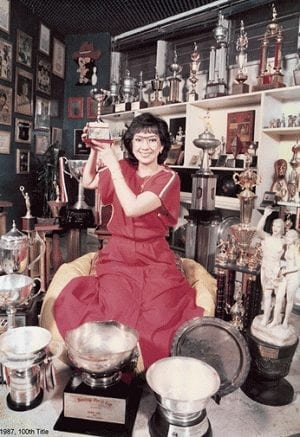 Aside from Paeng Nepomuceno, no other Filipino holds so much prestige in the world of bowling as Olivia "Bong" Coo.
Honestly, we cannot even begin to list down the number of titles and awards Coo accumulated during her career as a bowler that began in the 1970s, only that she is known as the country's most bemedalled athlete ever, having amassed 37 gold, 23 silver, and 17 bronze medals when she played for the Philippine national team.
Also Read: 13 Sports Legends Who Proved Filipinos Are Kickass Athletes
Aside from that, she is also a Hall-of-Famer who holds multiple titles at the local, regional, and international levels. Not bad for someone who, at the relatively young age of 17, was already a housewife and became estranged from her husband four years later.
10. Ben Arda.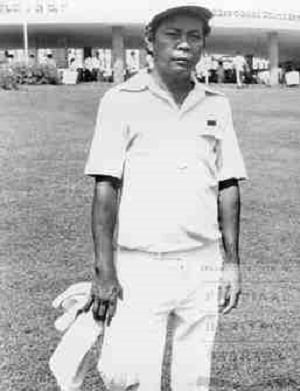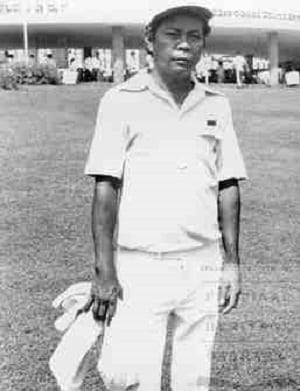 Known as "Bantam Ben" and "Toy Tiger" for his diminutive size, Ben Arda is also arguably the Philippines' greatest golfer. His first brush with the sport came when he worked as a caddy at Club Filipino in his native city of Cebu. During his off-hours, he would practice relentlessly, an effort which culminated in him becoming one of Cebu's top players and receiving an invitation to become a club pro in Manila's Wack Wack Golf and Country Club.
Trivia: Jose Laurel also played golf—and almost died at Wack Wack. Find out why.
In time, Arda would become the country's undisputed pro, winning the Philippine Open three times, the Japan Golf Tour four times, and the Asian Golf Circuit in 1970. Aside from that, he became the first Filipino to qualify for the US Masters and the British Open and also played in the World Cup a total of sixteen times.
As recognition for his efforts, Arda and his long-time rival and also-prestigious golfer Celestino Tugot were inducted by the Philippine Sportswriters Association into its Hall of Fame.
References
Alcazaren, M. (2012). Ampunin si Ampon! The case for a Filipino legend in the Tennis Hall of Fame. [online] InterAksyon. Available at: http://goo.gl/FxaXYQ [Accessed 24 Nov. 2014].
Castillo, M. (2006). Golf great Bantam Ben Arda dies, 77. [online] INQUIRER.net. Available at: http://goo.gl/QALP81 [Accessed 24 Nov. 2014].
Corporal, L. (1996). 30 years after a sports controversy, Mona Sulaiman emerges from the shadows to receive an award. Manila Standard, [online] p.59. Available at: http://goo.gl/Em4K0d [Accessed 24 Nov. 2014].
Gutierrez, N. (2012). FC Barcelona's highest goal scorer in history is Pinoy. [online] Rappler. Available at: http://goo.gl/kG0p93 [Accessed 24 Nov. 2014].
Henson, J. (2003). Tribute to Bantam Ben. [online] philSTAR.com. Available at: http://goo.gl/ef265H [Accessed 24 Nov. 2014].
Iñigo, M. (2001). Ex-swim queen hits RA 9064. Philippine Daily Inquirer, [online] p.22. Available at: http://goo.gl/wTt7O5 [Accessed 24 Nov. 2014].
International Swimming Hall of Fame, (n.d.). Teofilo Yldefonso (PHI) 1903-1942. [online] Available at: http://goo.gl/PSfP1Z [Accessed 24 Nov. 2014].
Nathanielsz, R. (2012). Olympic Stories: The Early Medalists. [online] Yahoo! News. Available at: http://goo.gl/TNzztz [Accessed 24 Nov. 2014].
Navarro, J. (2014). Anthony Villanueva, forgotten hero, dies. [online] INQUIRER.net. Available at: http://goo.gl/5cd31a [Accessed 24 Nov. 2014].
The Bowler, (n.d.). Bong Coo Profile. [online] Available at: http://goo.gl/2R2c5N [Accessed 24 Nov. 2014].
The Cyber Boxing Zone Encyclopedia, (n.d.). "Ceferino" Garcia. [online] Available at: http://goo.gl/PnBjVH [Accessed 24 Nov. 2014].
The New York Times – Obituaries, (1981). Ceferino Garcia, Former Boxer; Won Middleweight Crown in '39. [online] Available at: http://goo.gl/hekBzt [Accessed 24 Nov. 2014].