Last Updated on
Tiaong is like one of your acquaintances: A name too familiar to your ears yet you actually know nothing about. Beneath its reputation as the gateway to the province of Quezon lies sundry stories of heroism, culture, and mystery waiting to be rediscovered.
Also Read: Thousands in China are descendants of an ancient Filipino king. Here's how it happened.
In this town, one doesn't need to look further to find something worth exploring. Its name, for instance, was born at the crossroads of history and myth.
Legend has it that an affluent and religious lady named Doña Tating, fondly called by the locals as "Tia," once lived in the town. Every Sunday at the church, the sound of her bull's "oong" would always remind the congregation that "Tia" had just arrived. And this is how "Tiaong" supposedly got its name.
Tiaong's homegrown heroes and personalities are just as interesting. Beyond its reputation as the home to Villa Escudero and its equally famous waterfalls restaurant, Tiaong is also the birthplace of celebrated pottery artist Augusto "Ugu" Bigyan and the Father of the 1935 Philippine Constitution, none other than the great Claro M. Recto.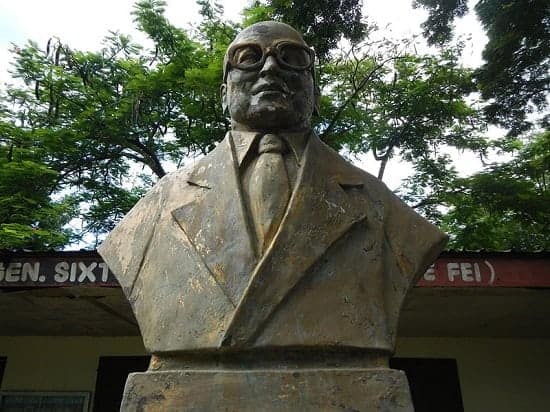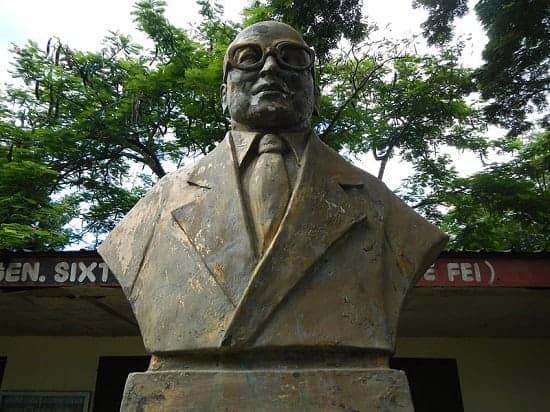 Other less familiar names await curious history buffs at an unassuming park along Maharlika Highway. Amidst the lush tall trees and town folks chatting at the playground are busts of important Tiaongans who made a mark in their local history.
Near the entrance is the monument of Moises Amat Escueta, a WWII hero-turned-town mayor whom the park was named after. The other bust, however, begs for a second look. Located in front of a skills training center named after him is the monument of Sixto Tiongco Yap, a son of Tiaong whose fate made him one of China's greatest, most decorated military heroes.
"Batang Tiaong"
Sixto Mercado Tiongco Yap (Ye Fei) was born in Tiaong in May of 1914.
His mother is a Filipina named Francisca Mercado, or "Aling Kikay" as she was fondly called by the townspeople. His father, meanwhile, is Yap Sun Uy, a Chinese immigrant from Fujian (Fukien) who later adopted the Christian surname Tiongco.
Also Read: The Pre-Colonial 'Filipino' Pirates Who Terrorized China in 1174 AD
In 1919, when he's only five years old, Ye Fei and his older brother were brought to China by their father so they could learn the language and culture of their native country. Their other siblings remained in the Philippines, and it took 70 years before Ye Fei had the chance to reunite with them.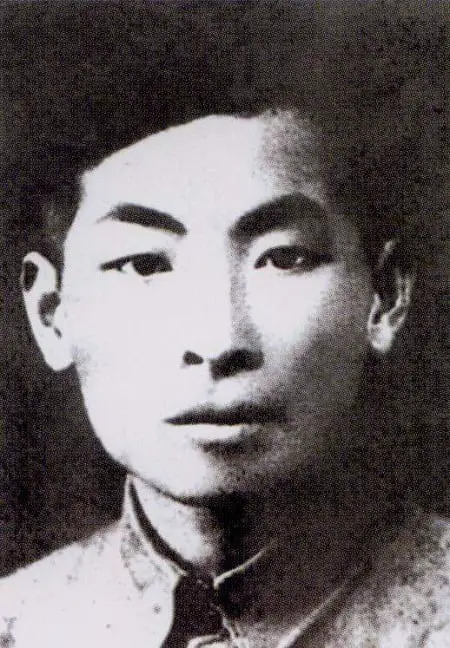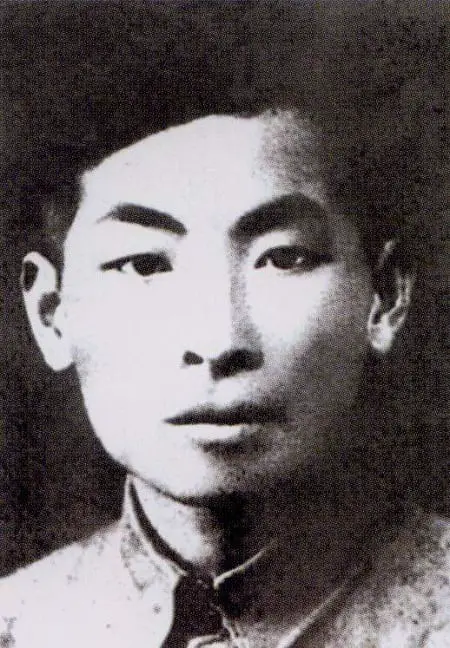 Ye Fei spent his formative years in Nan-an in Fujian, his father's hometown, and took his secondary education at a school in Amoy (now Xiamen).
At a very young age, he was exposed to communist ideologies, which eventually convinced him to drop out of school and join the underground revolutionary activities of the Communist Youth League in 1928.
As it turned out, it became his first step towards a long, fruitful career in and out of the battlefield.
A decorated hero
In the 1930s, Ye Fei figured in the "hutong rebellion" when he led the peasants' campaign against their abusive landlords.
He was later appointed the commander of the 10th Division of the People's Liberation Army (PLA), the military district of Fujian.
Despite his young age (he's only in his early 20s), Ye Fei successfully served his position and helped PLA claim victory over the Japanese forces.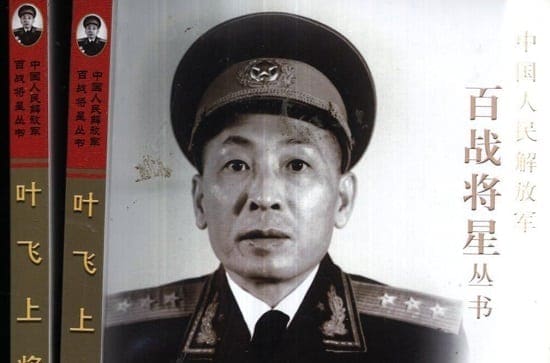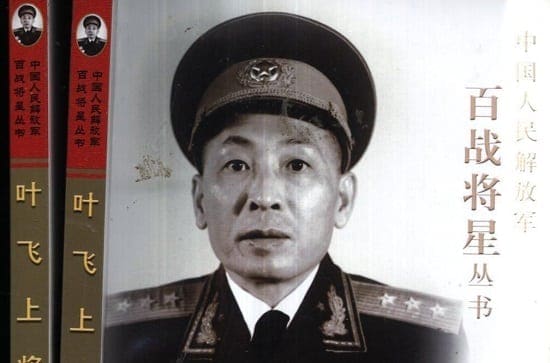 He also participated in the civil war of the 1940s, which pitted the Nationalists against the Communists, and became instrumental in the liberation of several cities, including Xiamen and Shanghai.
Ye Fei's illustrious military career was followed by long years of public service as governor of Fujian, minister of communications,  commander of the Chinese Navy, and vice president of the Standing Committee of the National People's Congress.
For his dedication and courage, Ye Fei officially attained generalship and later received China's highest national medal in 1955.
A sentimental journey.
After 70 years, General Ye Fei finally returned to his hometown of Tiaong in 1989 upon the invitation of then President Cory Aquino, whom he had previously met at Xiamen.
As part of his two-week visit to the country, Ye Fei, who was addressed by the Tiaong natives as "Ka Sixto" and "Batang Tiaong," had a bittersweet reunion with his surviving siblings who had no clue what he had become.
He also paid respect to his mother's grave before flying back to China where he died ten years later at age 85.
Also Read: 7 Famous Historical Figures You Didn't Know Visited The Philippines
On March 29, 2000, a memorial park was inaugurated in Tiaong just in time for the 25th anniversary of our diplomatic relations with the People's Republic of China.
This park–which includes a skills training center, a garden, and a monument–was built to honor the Tiaongins' contribution to the Chinese history: General Ye Fei.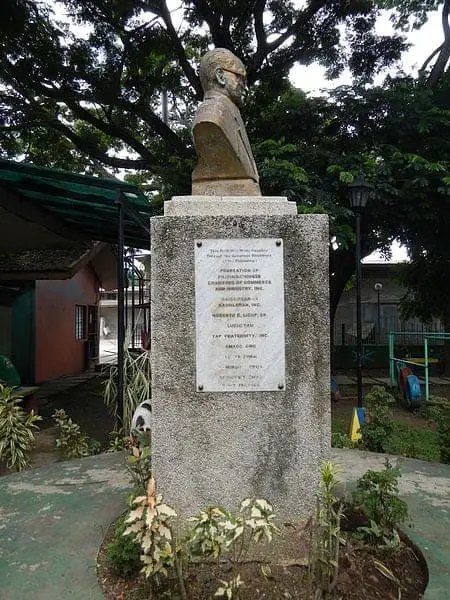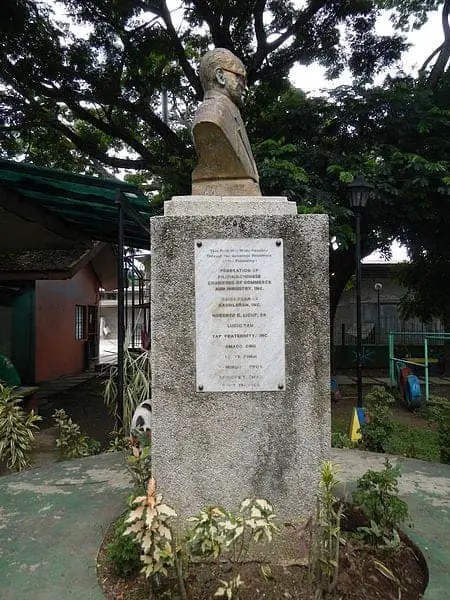 The project was made possible through the combined efforts of the Quezon provincial government, the municipality of Tiaong, and local Chinese benefactors.
Today, the bust of the Tiaongin who became an unlikely Chinese hero remains standing. It's a flicker of hope in a vast garden of chaos, conflict, and greed that perfectly summarize the relationship between today's China and the Philippines.
A reminder that we're all connected and have the power to choose whether to build bridges or destroy one.

References
Florendo, A. (2011). Tiaong: Coming Into Its Own (pp. 73-75). Lubid-Lubid Foundation, Inc.
Philippine Daily Inquirer,. (2000). Filipino-Chinese general honored, p. 3. Retrieved from http://goo.gl/c5gaFr
Tsinoy makes good in People's Republic. (2000). philSTAR.com. Retrieved 6 September 2016, from http://goo.gl/Nt44fL