Ask anyone on the street who our heroes are; chances are the answers would often be Rizal, Bonifacio, Mabini, etc.
While they are indeed deserving of recognition, let us not forget that our history is full of women who have provided invaluable service to the country. These women fought, bled, and suffered for the nation and the people; as such, they rightfully deserve a place in the country's pantheon of heroes.
Also Read: 9 Kickass Women in Philippine History You've Never Heard Of
So, without further ado and in no particular order, here are 14 great Filipina heroines you don't know but should:
14. Nazaria Lagos (1851 – 1945)
Known as the "Florence Nightingale of Panay," Nazaria Lagos served as the first president of Iloilo's Red Cross in 1897.
Despite being on good terms with the Church and the government, Nazaria and her husband Segundo secretly supported the Filipino revolutionaries, and would often host the secret meetings of the leaders inside their home in Dueñas.
During one such meeting, she became the head of the hospital set up by the revolutionaries in Jaguimit. She served her position well, soliciting for medical supplies and manpower from the townspeople.
Also Read: The Japanese Woman Who Saved Hundreds of Filipinos During WWII
The hospital continued to operate under her supervision up until it was captured and destroyed by American forces during the Philippine-American War, forcing Nazaria and her family to flee. It was also during this conflict where she lost two of her children to smallpox, but nevertheless, she continued to struggle for Philippine independence.
Aside from being a great humanitarian, Lagos would also be remembered by the townspeople for personally making the first Philippine flag along with her four daughters. It was raised in the plaza in Dueñas on June 12, 1899 as part of the first anniversary of Philippine independence program held in Panay.
13. Nieves Fernandez (1906 – ?)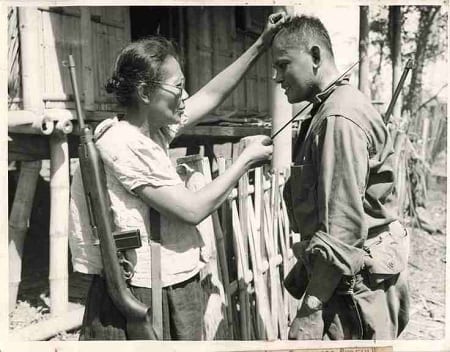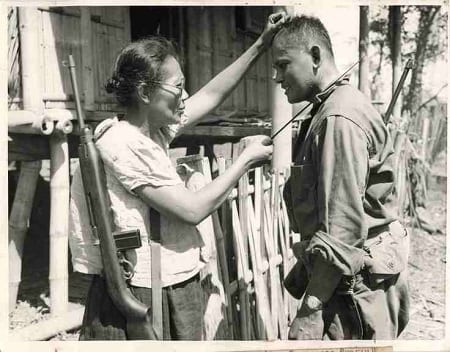 One of several female guerrilla leaders during World War II, Captain Nieves Fernandez—who also happened to be a schoolteacher in her native Tacloban, Leyte—commanded a group of Filipino guerrillas against occupying Japanese forces during the war.
Using mostly crude weapons such as homemade shotguns ("paltiks") and whatever else they could pilfer from the enemy, Nieves and her group made life hell for the Japanese, killing 200 of them during the resistance. It got so bad for the Japanese that they had to put a 10,000-peso bounty on her head.
READ: 6 Badass Filipina Warriors You've Never Heard Of
However, the hardy Fernandez later survived the war with nothing more than a scar from a bullet wound in her right forearm. The photo shows her demonstrating to an American soldier how she would kill Japanese sentries with only a bolo.
12. Agueda Esteban (1868 – 1944)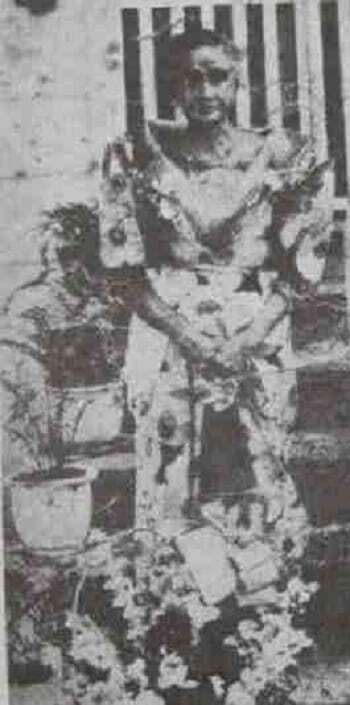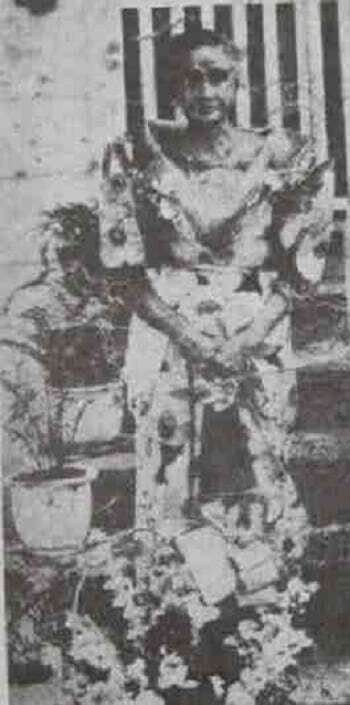 Born in Binondo, Manila to a poor family, Esteban persevered in her studies, earning her the respect of her teacher, peers, as well as her patron who was sponsoring her education.
Later on, she married a Katipunero named Mariano Barroga. She contributed greatly to the revolution, helping her husband to secretly carry arms, ammunition, and foodstuffs from Manila to Cavite to the unit where he was assigned. They regularly traversed treacherous mountain routes and other harsh terrains in order to evade the Spanish authorities.
Also Read: 5 Great Philippine Heroes Nobody Remembers
During the Philippine-American War, she became the messenger for her husband and Gen. Artemio Ricarte and was able to safely carry secret documents because the Americans didn't suspect women of subversive activities. She later married Ricarte in Hong Kong after her first husband died in exile.
A popular story surrounding Esteban is that she reportedly saw a bloodied Andres Bonifacio who was being secretly transported in a hammock which passed by her market stall in the plaza of Naic, Cavite.
11. Marina Dizon (1875 – 1950)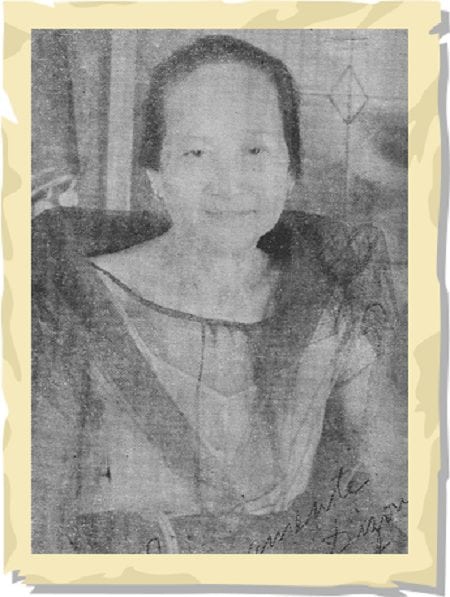 Considering her pedigree, it was destiny for this woman to become a vital figure in Philippine history. As the daughter of Jose Dizon, one of the 13 Martyrs of Cavite as well as being the cousin of Emilio Jacinto, Dizon spent her young adult years as one of the first women members of the Katipunan.
Also Read: 5 Awesome Philippine Heroes Who Are Not Filipinos
She was tasked mainly with record-keeping; aside from that, she also presided over the women recruits and taught them to "Be cheerful at all times; do not show fear of impending rebellion. Be prepared to be orphans and widows some day. Be brave and carry on."
After the Katipunan's discovery, she burned the records to prevent them from falling into Spanish hands. She also worked tirelessly to free her husband who was imprisoned by the authorities on suspicion of revolutionary activities.
10. Lorena Barros (1948 – 1976)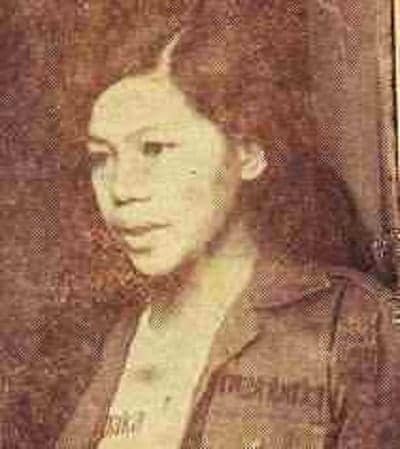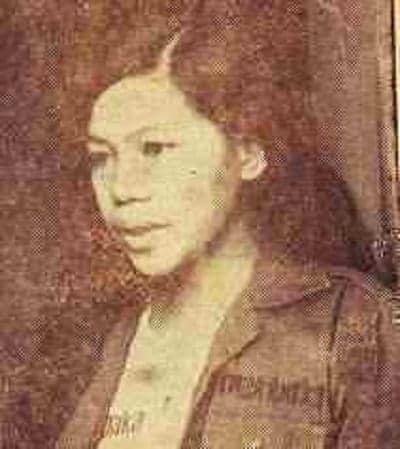 As a young child growing up in a poor family, Barros would often ask her widowed mother (her father died when she was four months old), why there were so many poor people around them.
A magna cum laude student in Anthropology at the University of Philippines in 1970 and with a penchant for poetry, Barros was also a student activist who later became one of the co-founders of the Malayang Kilusan ng Bagong Kababaihan (MAKIBAKA). The group focused on women's rights and the uplifting of the economic conditions of the masses.
READ: 10 Lesser-Known Photos from Martial Law Years That Will Blow You Away
She became one of the Marcos regime's targets during the martial law era, forcing her to join the NPA in the countryside to avoid arrest. In 1973, government forces captured and tortured a heavily pregnant Barros, causing her to have a miscarriage. She later escaped prison and hid in the mountains of Southern Tagalog where she continued her fight.
Her end came during a shootout with government forces in Mauban, Quezon on March 24, 1976. Alone and mortally wounded, she refused medical treatment in exchange for information about the rebels. Instead, she told her captors that she would rather die for her beliefs.
She was supposed to have also said to the commanding officer, "You were lucky to be alive, my gun jammed."
9. Simeona Punsalan-Tapang (1923)
She is regarded as the last-living highly-ranked female Huk veteran, having fought the Japanese in Central Luzon during World War II when she was just a young adult.
Known as "Commander Guerrero" by her subordinates in Apalit Squadron 104 during her heyday, she was described by Luis Taruc as "a big-bodied woman with a man's strength…and would command on the firing line." She herself related one instance when she pulled out a gun on her second-in-command when he refused to follow an order. The subordinate of course, had to comply.
Also Read: 5 Most Badass Filipina Nuns in History
After the war, she joined the Hukbong Mapagpalaya ng Bayan because she wanted to continue fighting for the farmers. She was assigned to the Central Luzon Regional Command as an inspector in Bataan.
Today, she is recognized by the Philippine Veterans Office (PVAO) and is still issued a monthly pension.
8. Marcela Marcelo (1868 – 1897)
Born in Malibay, Pasay, to a well-off family who ran a betel farm, Marcelo would acquire a reputation for being a fierce fighter and able leader during the revolution.
It was said that after the Civil Guards imprisoned her husband, she left her son under the care of her sister to lead a group of revolutionaries against the Spanish, becoming feared as "Selang Bagsik" and "Henerala Sela."
Also Read: The 10 Most Incredible Filipina Warriors of WWII
Emilio Aguinaldo's private secretary Carlos Ronquillo described her in his book as "a middle-aged married woman who had a child…who was always in the heat of the battle, with no weapons but a bolo."
Marcelo died a heroic death in 1897 during the Battle of Pasong Santol after leading her men in overrunning the Spanish trenches.
7. Liliosa Hilao (1950 – 1973)
Hilao would be known as the very first victim and martyr of the martial law era.
Although she was a member of the Demokratiko ng Kabataan (SDK), she could not participate in their rallies due to her poor health. Instead, the Communication Arts student used her position as associate editor of Hasik, the paper of the Pamantasan ng Lungsod ng Maynila, to criticize the growing human rights abuses of the government as well as the widening economic disparity between the rich and the poor, leading to her being labelled a "subversive."
In 1973, the then-23-year-old graduating student met a grisly end at the hands of members of the Constabulary Anti-Narcotics Unit (CANU) who abducted her at home after they failed to find her brother. Two days later, she was found dead inside their headquarters, apparently sexually abused and tortured, with the men pouring muriatic acid down her throat to make it appear as if she committed suicide.
Her death created a backlash both local and abroad as people became aware of the excesses of the regime. In her honor, her school awarded her with a posthumous cum laude and left her seat vacant during its graduation ceremony.
6. Maria Rosa Luna Henson (1927 – 1997)
One of the greatest atrocities the Japanese committed during World War II involved forcing countless women in the countries they occupied—including the Philippines—to serve as "comfort women" in their military brothels.
Whereas most Filipina victims would keep this dark secret to themselves for fear of shame and embarrassment, Henson—a native of Pasay—gave them all a voice when she decided to speak out about her experience in 1992 and write her autobiography Comfort Woman: Slave of Destiny, becoming the first comfort woman to do so.
READ: 10 Biggest Misconceptions About World War II In The Philippines
She related how at the age of 16 she had to endure nine brutal months of being raped repeatedly everyday while detained in a hospital in Angeles. Her courage inspired other victims to finally come out in the open and demand official recognition and compensation for the Japanese government, a task that has continued up to this day.
5. Salud Algabre (1894 – ?)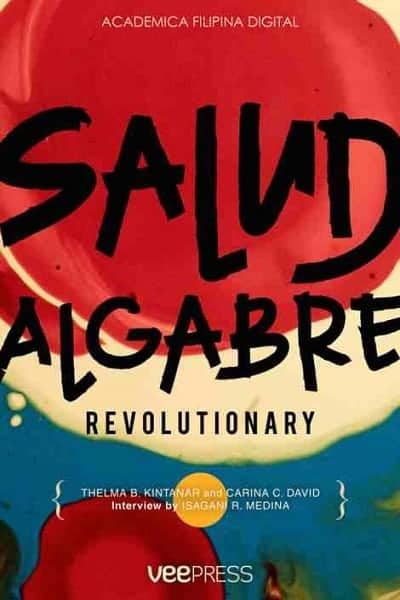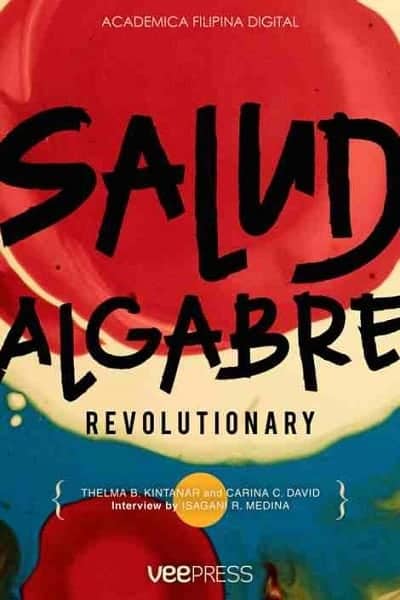 Born to a landed family in Cabuyao, Laguna,  Algabre joined the Sakdal ("accuse" in Tagalog) movement, a grassroots group in the 1930s that pushed for full independence, the end of American rule as well as the equal distribution of land owned by the hacienderos.
As the only female member of the movement, she rose from the ranks to become the leader, earning her the moniker of "Henerala." She actively participated during the group's two-day uprising that started on May 2, 1935, leading a group of men in capturing municipal buildings and blockading roads.
However, authorities crushed the rebellion and arrested Algabre for her role. She was later released and stated that she never regretted joining the movement with her husband and described it as "the high point of our lives."
Decades later, she would be visited by various personalities across the country to seek her advice and wisdom, with one of those visitors allegedly being Imelda Marcos.
4. Gliceria Villavicencio (1852 – 1929)
Coming from a wealthy trading family in Taal, Batangas, Gliceria and her Eulalio supported the revolution by way of providing financial assistance to the Propaganda Movement.
They gave Jose Rizal who was then exiled in Hong Kong in 1892 18,000 pesos and brought back his books and literature which they then disseminated to the people.
When the Spanish imprisoned her husband and offered to release him only if she revealed information about the Katipunan, she refused on the grounds that she "would consider it insanity to carry his surname if I should obtain his liberty by betraying him and his cause."
Her husband later died in prison but Gliceria continued to support the revolutionaries.  She donated her own ship to Emilio Aguinaldo which later became the first Filipino warship. For the contributions she made to the cause of freedom, the revolutionary government gave her the title of Madrina-General de las Fuerzas Revolucionarios (Matriarch-General of the Revolutionary Forces).  Also, no less than Emilio Aguinaldo himself called her a "grand revolutionary."
3. Remedios Paraiso-Gomez (1919 – 2014)
In stark contrast to the tomboyish Punsalan-Tapang, Paraiso-Gomez liked to fight while dressed in style during her many skirmishes with the Japanese in Central Luzon.
Known as Commander Liwayway in the Huk hierarchy, she was often observed fully dressed-up and wearing red lipstick while going to battle, especially during one bloody fight with the Japanese at Camansi Plateau.
Also Read: The WWII Japanese Officer Who Became An Unlikely Philippine Hero
However, she combined her femininity with ferociousness, earning her the respect of her comrades. Luis Taruc himself noted that although she "preserved her feminine charms under the most difficult of circumstances, she was not flighty or superficial….she talked of the work to be done, our organizational tasks, of the obstacles to be overcome."
2. Josefina Guerrero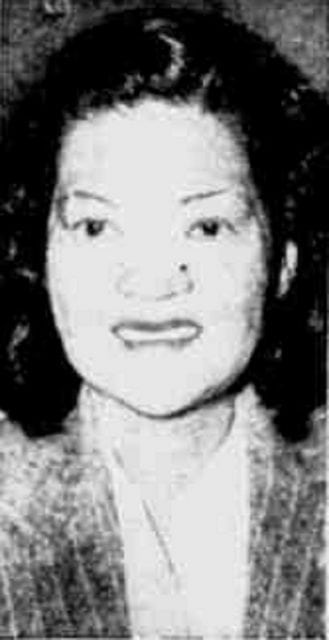 Josefina "Joey" Guerrero had one vital asset that made her invaluable as a spy for Allied forces in the Philippines during World War II: leprosy.
Using the disease to her advantage, Guerrero gathered intelligence and did surveillance on the Japanese forces stationed in Leyte and later on in Manila. She also worked as a courier, delivering much-needed supplies to the soldiers. She often kept the contraband strapped to her body as the Japanese feared her condition and so let her largely alone.
Read More: 7 Intriguing Filipino Spies in History You Might Not Know
Her work—which was credited for saving lives of hundreds of soldiers— was greatly appreciated by the US military, who flew her after the war to the States where she was gifted with medals and awards for her invaluable contribution to the war effort.
1. Eugenia Apostol (1925)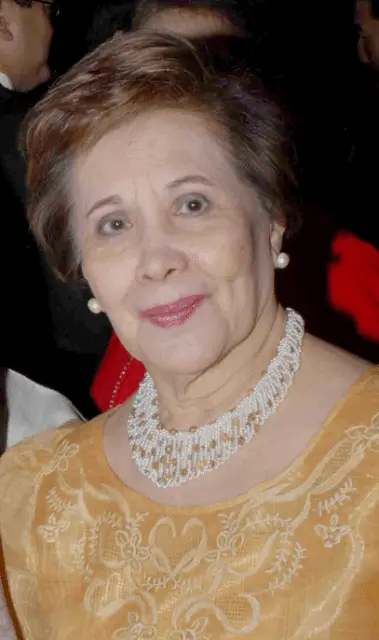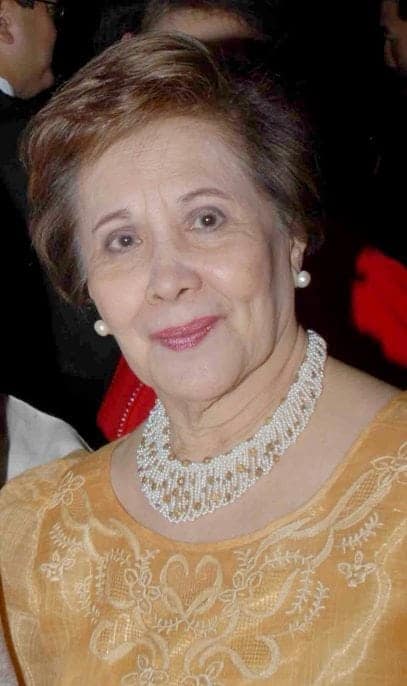 We may know her as one of the founders of the Philippine Daily Inquirer, but Eugenia Apostol was also instrumental in the downfall of two Philippine presidents.
Owing to her independent and activist streak, the publisher and editor's first brush with controversy came when her liberal views as a women's section editor in the Sentinel angered the Catholic Church in the 1950s.
Later on, during the martial law era, she published dissenting pieces as the owner of Mr. and Ms. Magazine. She got away with them because she and her husband were good friends with then-Defense Secretary Juan Ponce Enrile and his wife.
Also Read: How Miriam Santiago Proved She's Tougher Than Martial Law
The pivotal moment for her magazine came after the assassination of Senator Benigno Aquino Jr. After being angered by the lack of publications about his death, she tasked her magazine to do non-stop coverage on the story which proved vital in stoking public anger at Marcos.
Later on, she founded Pinoy Times after having become alarmed with then-President Estrada's call to boycott the PDI and attempt to sue the Manila Times for covering alleged government corruption. She wanted to make sure that truth would not be silenced and so made a newspaper that was readily affordable and available to the masa.
For contribution to the field of Philippine journalism, Apostol has been called the "grand dame of journalism" by her peers.
Selected References
BARROS, Maria Lorena "Lorie" M.. (2015). Bantayog.org. Retrieved 14 April 2016, from http://goo.gl/ZPi8vs
Eugenia Apostol Biography. Ramon Magsaysay Award Foundation. Retrieved 14 April 2016, from http://goo.gl/cvDBx1
Franklin, C., Hsu, R., & Kosanke, S. (2000). Navigating Islands and Continents: Conversations and Contestations in and Around the Pacific : Selected Essays (p. 8). University of Hawaii Press.
HILAO, Liliosa R.. (2015). Bantayog.org. Retrieved 14 April 2016, from http://goo.gl/7Wl1Vw
Kintanar, T., & David, C. (2011). Salud Algabre, Revolutionary. Review Of Women's Studies, 21(1), 75-83.
Lanzona, V. (2009). Amazons of the Huk Rebellion: Gender, Sex, and Revolution in the Philippines (p. 169). Univ of Wisconsin Press.
Maria Rosa Luna Henson. Ateneo Library of Women's Writings. Retrieved 14 April 2016, from http://goo.gl/swWECQ
Orejas, T. (2014). Last living woman Huk leader gets pension back. Inquirer.net. Retrieved 14 April 2016, from http://goo.gl/pSx9ye
Orejas, T. (2014). Liwayway: Warrior who wore lipstick in gun battles. Inquirer.net. Retrieved 14 April 2016, from http://goo.gl/uJNIOa
Orejas, T. (2014). Woman Huk commander's wish: Care for Huk vets. Inquirer.net. Retrieved 14 April 2016, from http://goo.gl/kfJzoB
The Lewiston Daily Sun,. (1944). School-Ma'am Led Guerrillas on Leyte. Retrieved from https://goo.gl/1Y84hr
Zialcita, F. (2004). Authentic Though Not Exotic: Essays on Filipino Identity. Ateneo de Manila University Press and Flipside Publishing.