Flappy Bird is the newest smartphone game to burst forth into the local and international app scene.
From an unknown game added to the app shelves in May 2013, it inexplicably jumped into the Number  1 spot of Google Play and Apple iTunes App Store in the last few weeks.
As of writing, Flappy Bird has been downloaded more than 50 million times on both Apple and Android phones.  It has an amazing 182,000 five (5) star ratings.
While its daily earnings of $50,000 in ad revenue pale in comparison to the $850,000 daily earnings of Candy Crush Saga, still it's not bad.
Unlike game studios that have hordes of developers trying to come up with hit concepts and titles, Flappy Bird was created by an indie Vietnamese developer named Dong Nguyen.  He recounts how he created Flappy Bird for a few days after coming home from work.
Suddenly, that daily earning of $50,000 is looking mighty fine.
Flappy Bird is ridiculously simple, has no story, no viral hooks, no flashy upgrades, no candy, and no achievements.  What it's got are bugs and bad graphics.
Still, Flappy Bird is everywhere.  All your friends and their friends' friends and their friends' friends' friends are playing it.  TV Patrol featured it in the evening news.  Everywhere you turn, people are playing Flappy Bird—and cursing it.
Yes, that's right.  Everybody by now knows it.  Flappy Bird is oppressively difficult.  It's got folks gnashing their teeth and pulling their hair on how to get the best score ever.
Without further ado, here are 10 secrets to help you get a respectable score on Flappy Bird.
Focus
It's useless playing Flappy Bird if you're distracted.  This devilish bird does not allow for multitasking and commands 110% focus and concentration.
Remove Screen Protectors
When playing Flappy Bird, it's best to do it on a device without accessories like screen protectors or covers.  Sometimes, this causes the bugs they say.
For others, removing the screen protector provides a better tactile feel, allowing players to tap more optimally.
Play on a Tablet
In Flappy Bird, the saying "bigger is better" is actually true.  With a bigger screen, it's easier to time jumps and navigate those dang pipes.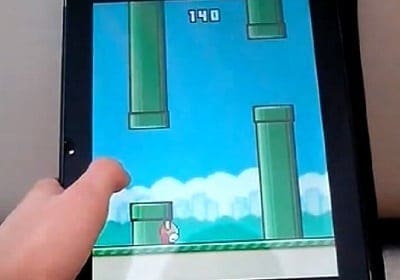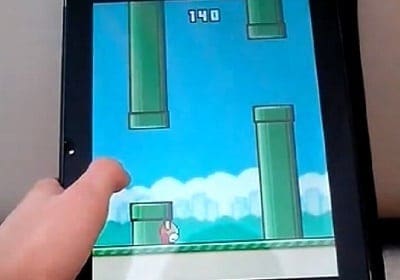 Tap on the Bottom of the Screen
Flappy Bird instructs you to tap your screen to play.
However, because the arrows are pointing to the middle of the screen, newbie players start by tapping from this area.  This blocks precious virtual space.
Instead, tap on the bottom of the screen.  This gives you a complete view of the game and allows you to dodge pipes better.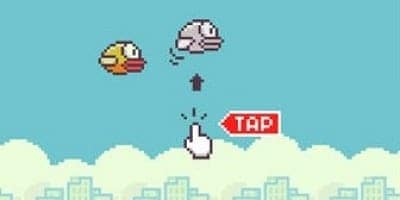 Turn Up the Sound
Turning up the sound will let you hear the sound of flapping wings better.  This will give you an advantage when you need to time those crucial dips and bounces.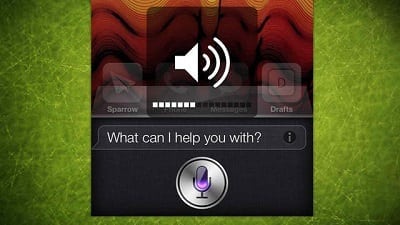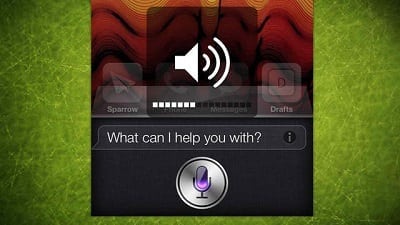 Watch Out for the Pipes
Okay so this is common sense.  Of course, you have to watch out for the pipes.  Still, you seriously have to watch out for the pipes.  Why?
One of the main complaints about Flappy Bird is the ridiculously big hitboxes.
In non-gaming terms, this refers to the areas programmed by the developer to cause the collision.  And they're big in this game.  You can't afford to even brush up against the pipes.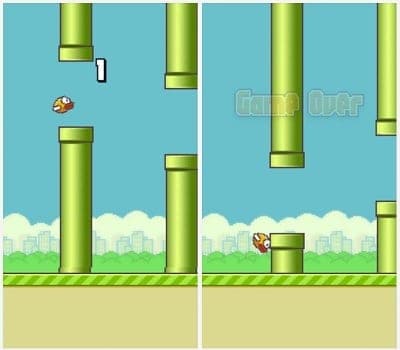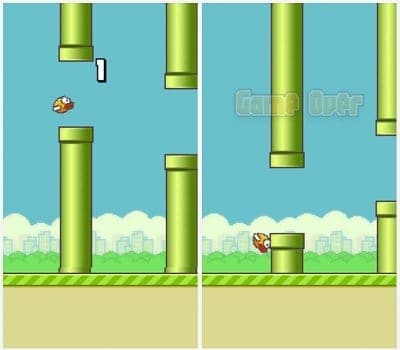 Play on Android
This advice is straight from the developer himself.  Nguyen says that Android phone users have a slight advantage over iOS players.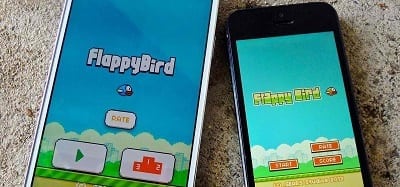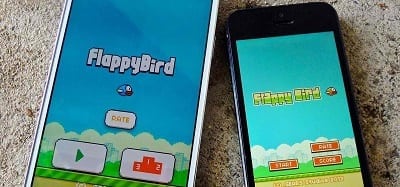 Compete with friends
There's nothing like healthy competition to kickstart your mojo.  Barkadas and officemates are now even holding Flappy Bird contests to see who can get higher scores.
Incidentally, there was a news item about a brother who killed his sibling because the other got a higher Flappy Bird score.  Fortunately, this turned out to be a stupid hoax.
Have a Sense of Humor
You are likely to do serious damage to your phone or your sanity if you attempt to play Flappy Bird without a sense of humor.
Unlike games where your score steadily progresses with practice, there is a huge element of luck when it comes to Flappy Bird.  It's not unusual for a player who has broken past a hundred to get a score of 1 in the next round.
Take a page off Vice Ganda and Anne Curtis who posted some hilarious posts on Twitter when they made "amazing" scores.
Flappy Bird Is Your Friend
And last but not least, remember that Flappy Bird is your friend.  It is not a Devil Bird, or the AntiChrist as some players insist.
Did you know?  Flappy Bird was inspired by the Cheep Cheep from Super Mario Bros.  No wonder those green pipes look really familiar.

Cheep Cheep, a flying fish in Super Mario Bros., is the inspiration behind Flappy Bird. Image credit: nintendocharged.com