Ian McGloin was just a normal 11-year-old boy. But on that fateful day in June of 1965, one unforgettable event immortalized his name.
That day started without anything unusual. Ian lived with his parents in the suburb of Yagoona, located 20 kilometers south-west of Sydney central business district in Australia. He was looking forward to meeting his friends and spend the rest of the day playing football.
Also Read: 6 Things We No Longer See On Philippine Airplanes
But the weather was not as friendly. The sudden rain convinced everyone to just cancel the game. A bit disappointed, Ian started wandering around, letting his adventurous feet take him wherever they fancied. And so with that aimlessness that the boy ended up in the airport.
Whether the airport security was sleeping that time or not, the news reports don't give a clue. But to cut the long story short, Ian saw a jet (which turned out to be Qantas Boeing 707), climbed inside its cargo hold, settled in one corner, and dozed off.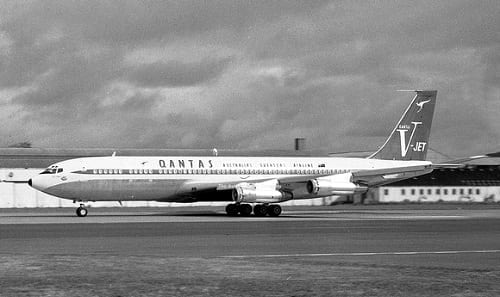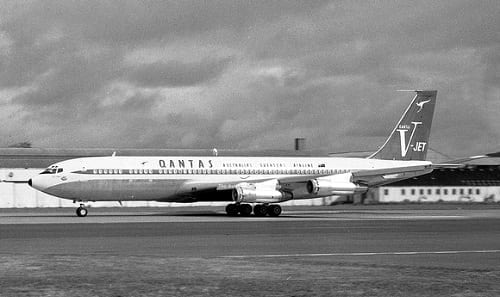 He said that a few moments later, "there was a banging and some more cargo came in but no one saw me." 
Ian was probably had no idea where he was and too frightened to speak up. In the end, some men closed the door and the young Aussie boy was trapped.
The darkness and the freezing cold inside scared Ian out of his wits:
"I didn't know where I was going. After a while I got cold. I shivered…..The trip took a long time and I got pretty hungry."
Indeed, the trip took a very long time–seven hours to be exact. Worse, the sound of the engine was deafening. It didn't take long before he figured out that he was trapped inside a plane, and there's no way he could have escaped mid-air.
He had to survive. And then wait for a few more hours.
Finally, the plane landed at its destination–Manila, Philippines. Imagine the disbelief of the two men who opened the cargo door upon seeing the young boy. Ian was immediately brought to a local hospital where he was given hot food. Not only did he receive free hospital treatment, but he was also accompanied by two representatives from Qantas on a whole day trip around Manila.
Things happened too quickly. Indeed, the once-in-a-lifetime visit to the Philippines was something Ian had never expected. In his two-day adventure, Ian met a lot of different people and was thrilled when he saw  the "embassies, the markets, the ferries (better than the Sydney one)."
Also Read: 7 Famous Historical Figures You Didn't Know Visited The Philippines
But here comes the best part: Ian's return fare–which would have cost his parents $311 at that time–was shouldered by Qantas. Although they discouraged anyone to try what Ian did, they couldn't hold his parents accountable because the Aussie boy was just "a nice little boy and has had fun."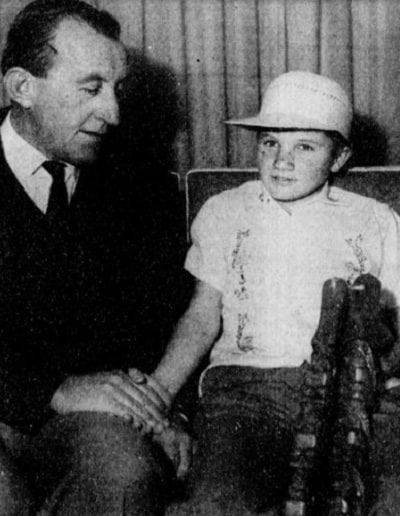 When Ian returned to his home country on June 28, 1965, he was welcomed by his tearful parents. They were too grateful for their son's safety that the only punishment they gave him was to not allow him to watch TV nor see the gifts he received in Manila for a month.
Among the souvenirs that Ian got were a T-shirt with a Filipino design and the giant wooden spoon and fork that Filipinos usually display on their dining rooms. 
As for his unusual journey from Australia to the Philippines, the pilots were totally impressed and even described it as "miraculous." 
A Qantas spokesman said:
"At a height of 30,000 feet, he could have frozen to death or his lungs could have burst from lack of pressure…If he had been subjected to these conditions for much longer one of the two would almost have been a certainty."
READ: The Guy Who Hijacked Philippine Airlines And Escaped Using A Homemade Parachute
Back in the day, airport security may have been laxer that's why people like Ian could easily sneak onto the planes. But fast forward to the present and we still hear of similar unbelievable stories every now and then.
In 2014, for instance, fifteen-year-old stowaway Yahya Abdi survived a flight to Hawaii inside the plane's wheel well despite low oxygen and freezing temperatures. Earlier this year, a baggage handler of an Alaska Airlines was trapped inside the cargo hold after falling asleep. Fortunately, just like Ian, the poor guy survived the ordeal.
References
Keneally, M. (2015). What It's Like to Be Trapped in a Cargo Hold. ABC News. Retrieved 17 December 2015, from http://goo.gl/7HxjSK
Tait, G. (1965). 11 Year-Old Boy Steals Ride To Philippines. The Day, p. 15. Retrieved from https://goo.gl/EY0zfy
The Age,. (1965). TV is out for stowaway Ian, p. 3. Retrieved from https://goo.gl/TCEwpW
The Guardian,. (2014). Teen stowaway who survived flight to Hawaii makes first public comments. Retrieved 17 December 2015, from http://goo.gl/vDsluu