Armed with average photography skills and powerful image editing tools, anyone can now turn ordinary images into stunning works of art. This is why social media is rife with viral photos, most of which are just hoaxes created by attention-seeking netizens.
So how can we distinguish the legit from the fake ones?
Unless you have the professional eye, you'll never know for sure. But for those who think all photos are easily manipulated, better think again.
There are a few instances when reality beats all the magic that Photoshop has to offer. Here are the Philippines' best examples:
1. "Dog Kangaroos"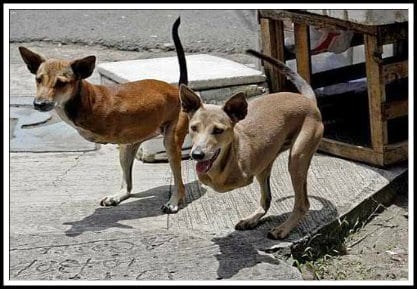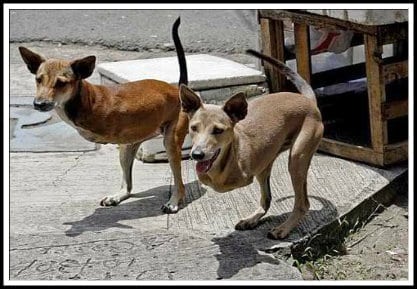 You probably think that this image was intentionally Photoshopped by some animal rights activists to draw sympathy from pet lovers. But these two bipedal dogs from the Philippines were anything but a hoax.
Born without front legs, Cute and Bambi rely on their strong hind legs to walk, run, play and do virtually everything that normal dogs can do.
They may look like a cross breed between dog and kangaroo but these two animals are proof that even with a disability, life must go on.
 Also Read: 9 Shocking Hoaxes That Drove Pinoys Crazy
2. "Pinoy Batman"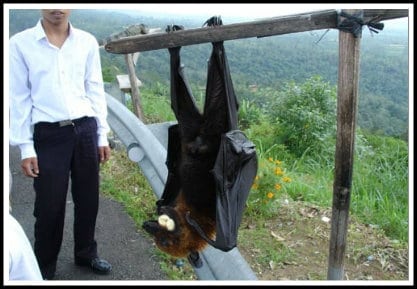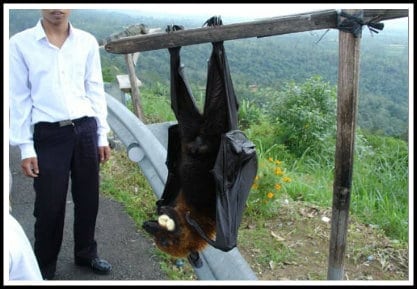 Bats scare the bajeezus out of anyone who hates aswang, none more so than megabats like the one you see above.
Known as the golden-capped fruit bat (Acerodon jubatus) due to the distinct fur surrounding its head, this giant winged creature is endemic to the Philippines. They're mostly fruit-eating bats but their large wingspan (4 to 6 ft. in size) can make anyone cringe, and recall those blood-sucking monsters that terrorized our childhood. [Image source: Desi Colours]
3. "Lechon Buwaya" (Roasted Crocodile)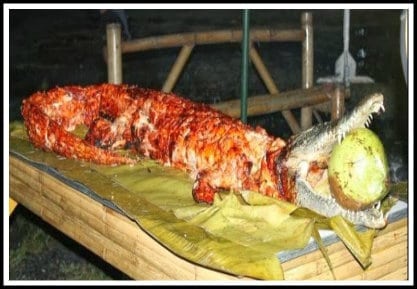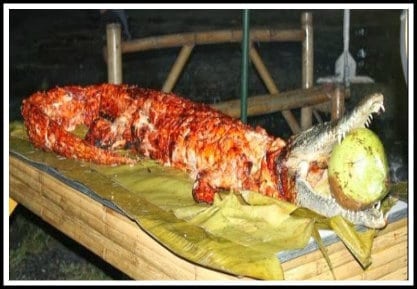 It's not just another Internet joke. As a matter of fact, crocodile lechon (see photo above) is actually served in some parts of the country, and tourists flock there just to have a taste.
For instance, the Coral Agri-Venture Farm, Inc. (CAVFI) in Teresa, Rizal is now serving crocodile lechon to supplement the crocodile skin products which they export abroad. Other crocodile meat products they offer include tocino, sisig, Bicol express, and burger patties among others.
Davao's Crocodile Park, on the other hand, is now using crocodile lechon to drive more tourists to their place. Its owner Philip Dizon claims that they only use endemic (not endangered) species for their unique delicacy. To promote crocodile lechon, he organizes an event aptly named "Croctoberfest" where people can try and eat the roasted reptile for free.
Crocodile lechon costs approximately 2,000 pesos per kilo.
Also Read: Lolong's Bigger Granddaddy Killed in Laguna
4. "The Bat From Star Wars"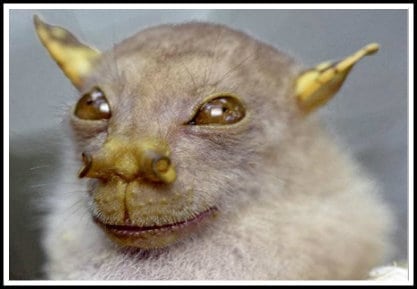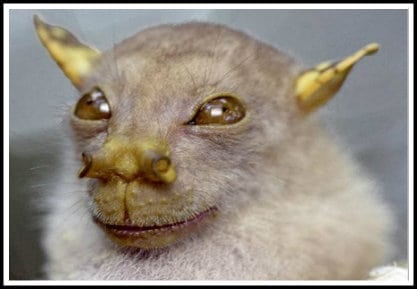 This creature is neither Yoda from Star Wars nor a lost alien species that fell from the sky.
Discovered in 1984, this tube-nosed fruit bat (Nyctimene rabori) is endemic to the Philippines. They are critically-endangered animals and are said to be found in the provinces of Cebu, Negros, and Sibuyan.
Although they look scary enough to suck your blood, tube-nosed fruit bats are actually gentle creatures that feed on insects and wild figs.
Read More: Top 10 Weirdest Philippine Animals
5. "Upside-Down Restaurant"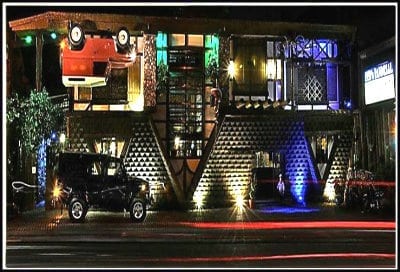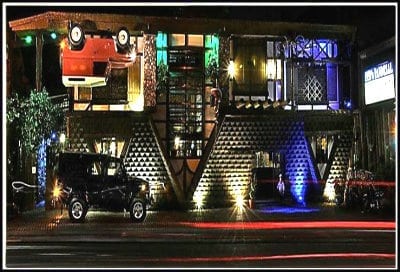 Opened in 2003, Pan de Amerikana Restaurant is anything but boring. Its main branch in Marikina features a giant chess piece, making it one of only five chess themed restaurants in the world.
The other branch in Katipunan Ave., Quezon City (see photo above) has its own quirk as well. It is considered as the first and only upside down restaurant in Southeast Asia.
The store's ceiling is decorated with chairs, tables and other furniture while photos of classic local movie stars such as Dolphy and Elizabeth Ramsey are showcased in one corner of the restaurant.
Pan de Amerikana offers an interesting yet affordable menu which includes authentic 1950's pan de sal, mushroom delicacies, Kapampangan specialties and other mouth-watering Filipino dishes. [Image source: Pan de Amerikana's official Facebook page]
6. 3D Street Art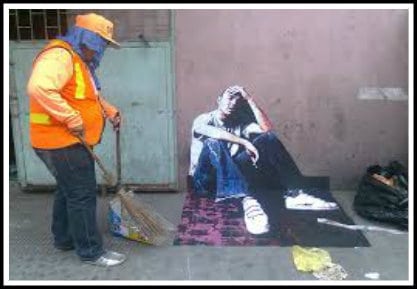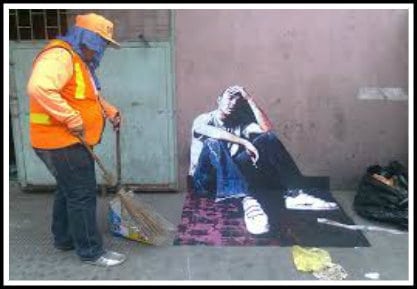 Nothing is more amusing than 3D street paintings that are too good they almost look real.  The 3D street art above by  The Hotstepper Karl Pilkington is one fine example.
Interesting trivia: Street painting or pavement art originated in Britain, where almost 500 artists were already making a living from it by the year 1890. [Image source: Flickr]
7. Filinvest City Landmarks (in 3D)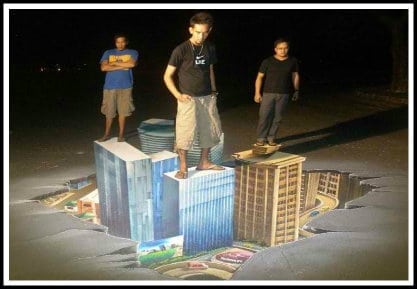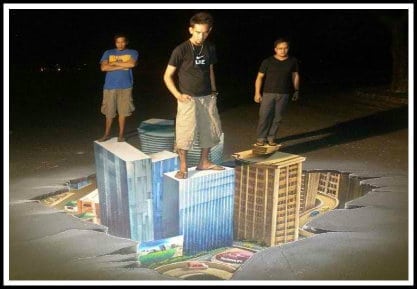 Another stunning example of 3D street painting, the image above shows a collaboration project between Filipino artists Aris Del Rosario and Dario Tanyag. The art depicts some of the landmarks commonly seen in Filinvest City, Alabang.
Interesting trivia: Street painters are known by their different names around the world. In Britain, they are called "screever". Italians, on the other hand, call them I Madonnari because they usually depict images of the Madonna in their street arts. [Image source: shadowness.com]