Last Updated on 03/31/2019 by FilipiKnow
Although not as iconic as Darna, Dyesebel still has made a huge impact in Pinoy pop culture.
Philippine folklore won't be complete without mermaids, and Dyesebel stands as the finest example, especially for Filipinos who grew up watching movies or reading old-fashioned comics featuring her.
From the time she was conceived by the legendary Mars Ravelo in the '50s to present-day adaptations featuring actresses like Marian Rivera and Anne Curtis, Dyesebel has proven her timeless influence. 

But how well do we know this half-fish, half-human denizen of the sea? Let's go deep into the ocean and explore 9 interesting facts you probably didn't know about Mars Ravelo's Dyesebel.
1. Dyesebel first appeared in Pilipino Komiks where it was serialized from 1952 to 1953.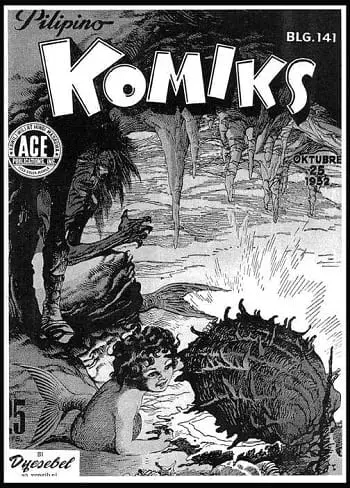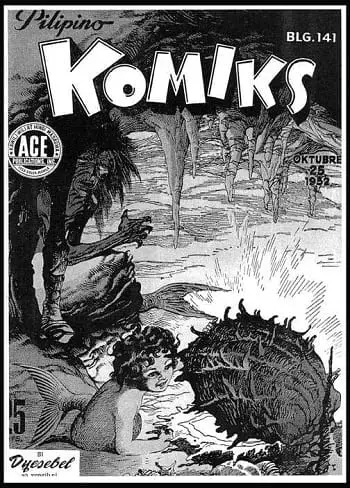 Dyesebel was created by Mars Ravelo and was first featured in Pilipino Komiks with Elpidio Torres as the illustrator. It later reappeared in Kampeon Komiks (Champion Comics) in 1975.
In the original story, Dyesebel was born to human parents, although her mother turned out to be a former mermaid herself. Eventually, Dyesebel was forced to live in the sea with other mermaids after the townspeople blamed her for causing a series of disasters.
2. Dyesebel was loosely based on traditional folklore and Hans Christian Andersen's classic fairy tale, "The Little Mermaid."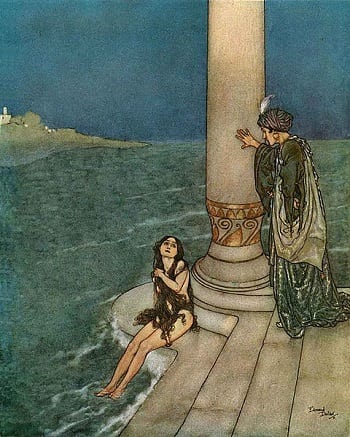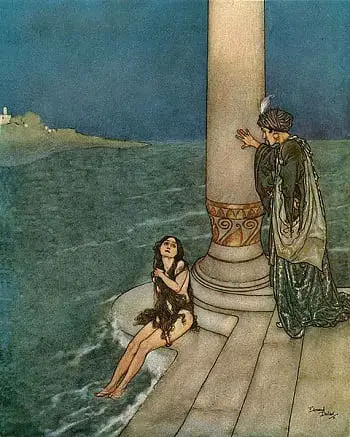 3. Actress Edna Luna became the first Dyesebel in 1953.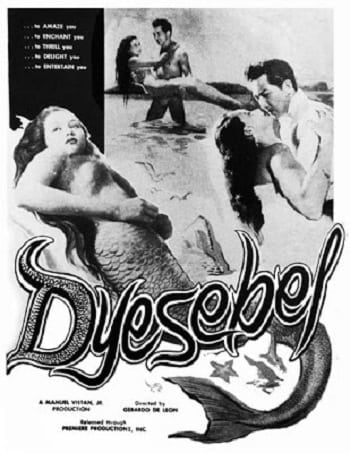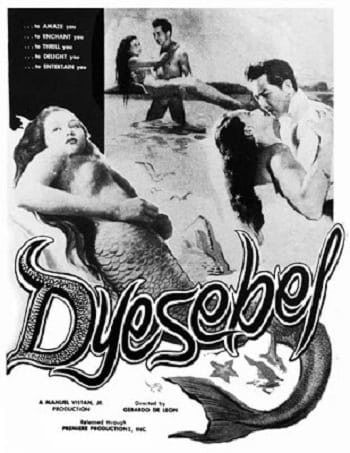 The movie, which was released a year after Dyesebel first appeared in Pilipino Komiks, also starred Jaime de la Rosa (as Fredo), Carol Varga, and Fernando Royo. It was produced under Manuel Vistan Productions, Inc. and directed by Gerardo 'Gerry' De Leon.
In 1964, Edna Luna also reprised her role as Dyesebel in the movie "Anak ni Dyesebel" with Jaime de la Rosa (again, as Fredo) and Eva Montes as Alona, Dyesebel's daughter.
4. Vilma Santos is the first movie actress who played both Mars Ravelo's Darna and Dyesebel.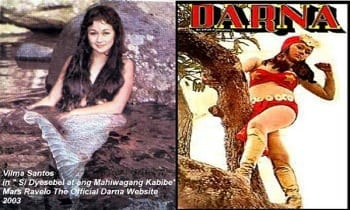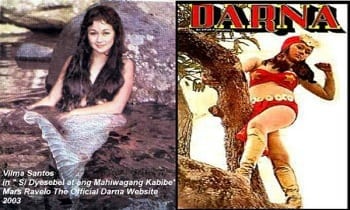 Vilma Santos portrayed both characters in the same year. She became the second Dyesebel in the movie "Dyesebel at Ang Mahiwagang Kabibe" and played the role of the super heroine, Darna, in the blockbuster hit "Lipad! Darna! Lipad!". Both films were released in 1973.
5. Vilma Santos only learned how to swim a year after she played the role of Dyesebel.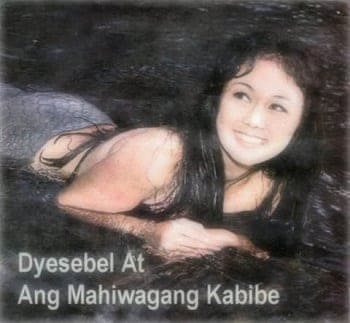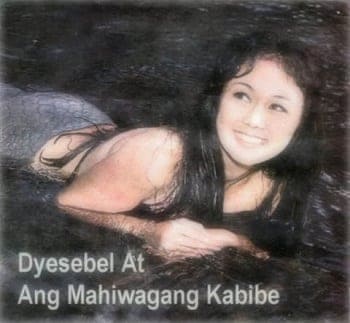 It was Fernando Poe Jr. who taught The Star For All Seasons how to swim while they were filming the movie "Batya't Palo-Palo" in 1974.
6. Alice Dixson was the first Dyesebel to wear an orange-colored fishtail.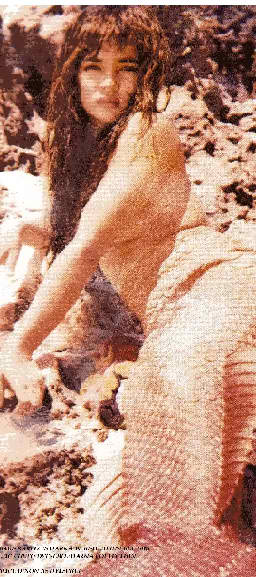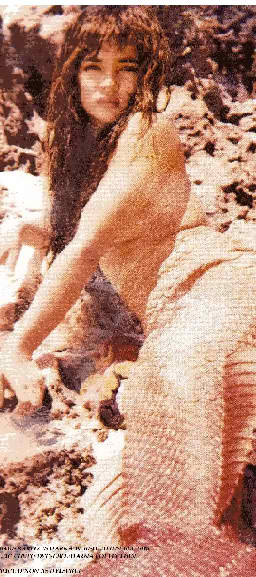 The golden orange color of Dyesebel's fish tail was more in line to what its creator, Mars Ravelo, originally envisioned. For the movie Dyesebel (1990), Alice Dixson had to wear prosthetics designed by Maurice Carvajal who made Dyesebel's transformation back into a mermaid even more convincing.
Before Dixson, the first three actresses who played Dyesebel wore bluish-silver fish tails similar to dolphins.
7. Alice Dixson's Dyesebel was also the first to swim underwater.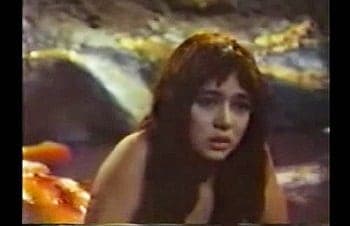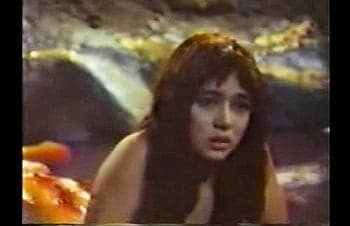 Directed by Mel Chionglo, Dyesebel (1990) required its crew to shoot underwater scenes. The film's producer, Mother Lily Monteverde, bought encasement for the camera so that the team could take underwater shots.
8. Both Carmina Villaroel and Ara Mina played cameo roles as Dyesebel in 1990 and 2005, respectively.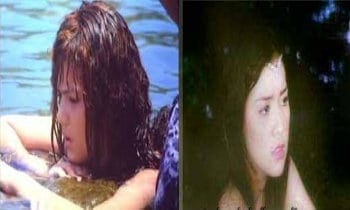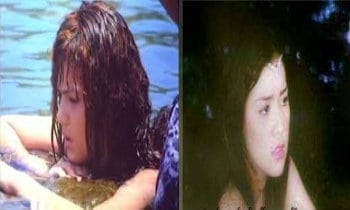 Carmina Villaroel played the role of the younger Dyesebel in Mel Chionglo's 1990 film while Ara Mina helped Narda (Angel Locsin) in fighting against evil forces in the 2005 Darna TV series.
9. At the age of 29, Anne Curtis is the oldest actress to play the role of Dyesebel.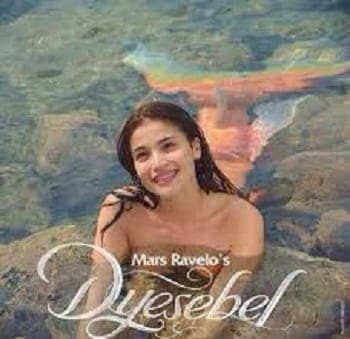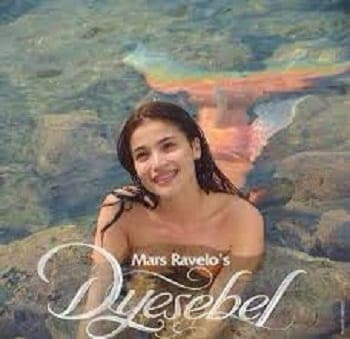 She is also the 7th actress to play the role of Dyesebel. Edna Luna became the first Dyesebel at the young age of 19, followed by Vilma Santos and Alma Moreno who were only 19 and 18, respectively, when they played the mermaid role.
The rest were already in their twenties when they became Dyesebels like Alice Dixson (20), Charlene Gonzales (22), and Marian Rivera (23).
Featured image courtesy of Olei (Deviant Art)

Recent Content