We remember Imelda Marcos for her immense collection of shoes, love for the arts, and unwavering loyalty to her late husband, former President Ferdinand Marcos.
Such was her influence that some even considered her as the Filipino version of Jacqueline Kennedy. The word "Imeldific"–which means ostentatious and extravagant–was also coined after her, a testament to her place in Philippine history.
Also Read: 10 of the Most "Imeldific" Things Imelda Marcos Ever Did
But aside from the public persona created by her image-makers, how well do we really know the Philippines' "Steel Butterfly"?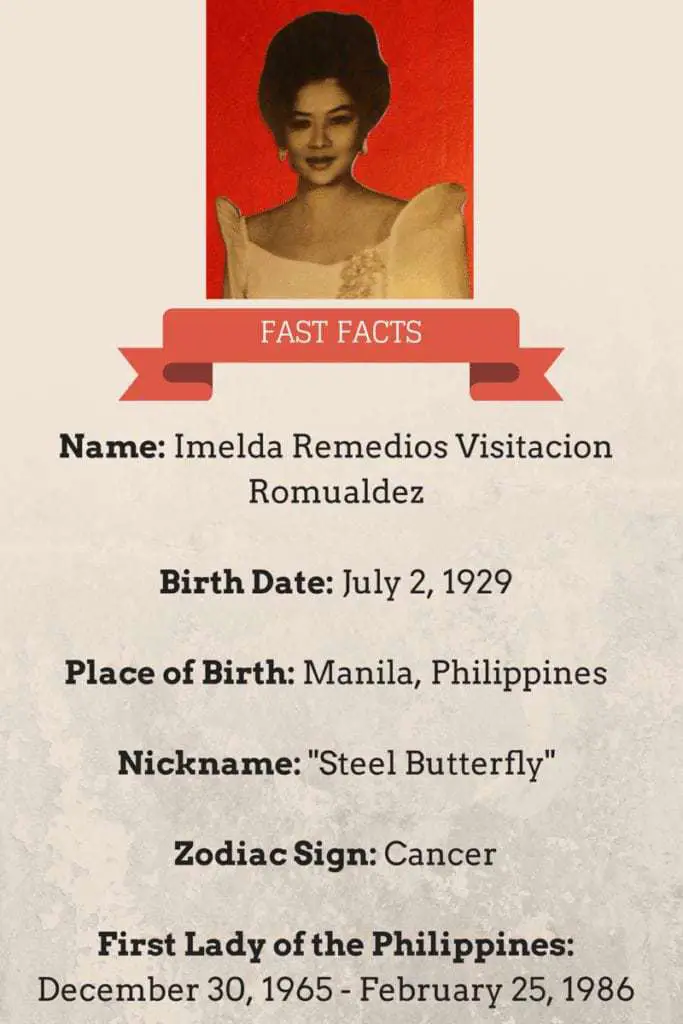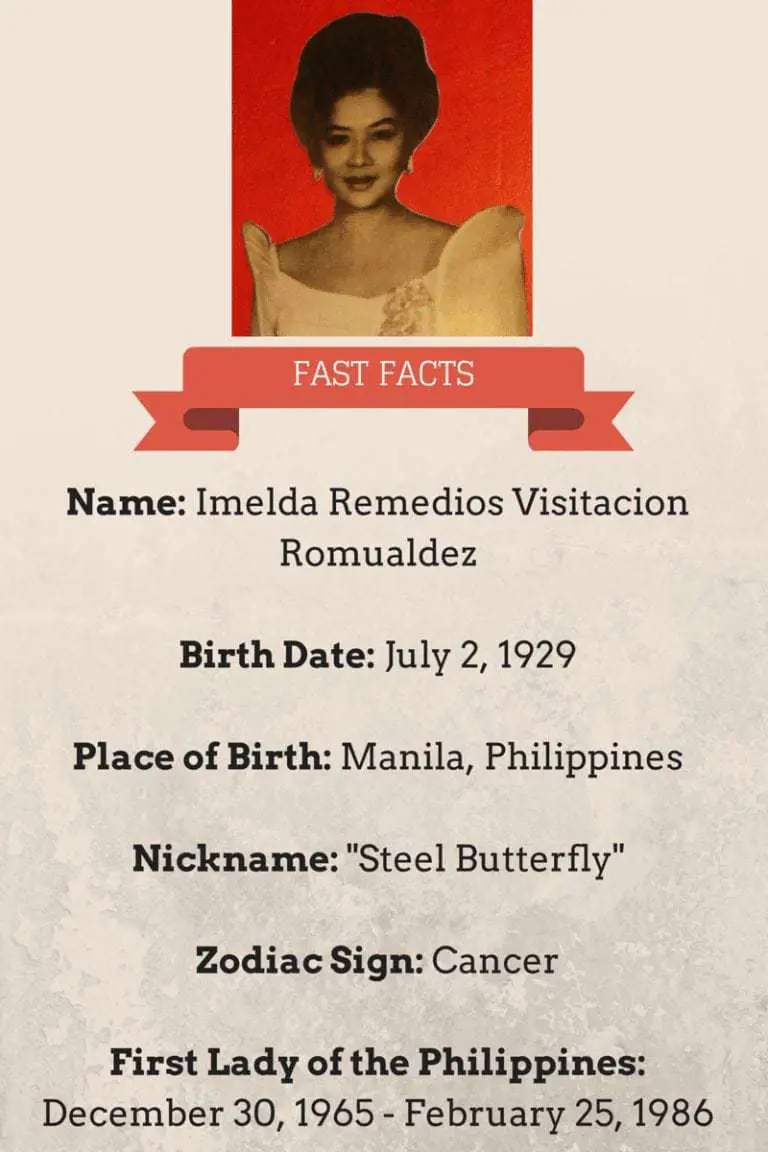 1. She spent part of her childhood living in a garage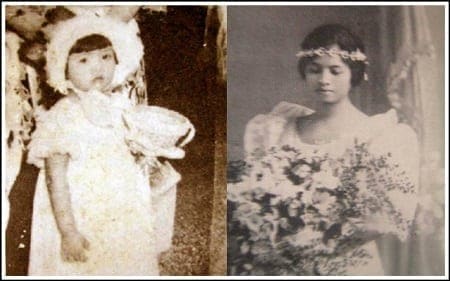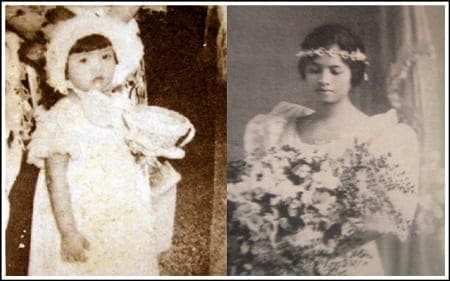 Although it's true that she came from the wealthy Romualdez clan, Imelda's family was considered the poorest members. Her father, Vicente Orestes, was a passive, underachieving lawyer–a far cry from his brothers who would later become influential politicians.
A widower with 5 children from his first wife, Vicente Orestes was remarried to Remedios Trinidad, a young intern from a prominent Catholic convent. On July 2, 1929, the young mother gave birth to a beautiful child whom they named Imelda Romualdez.
Unfortunately for Remedios, her life with Vicente was no fairy tale. The children from the first marriage resented their father for not consulting them about Remedios. In the end, they channeled their wrath towards their stepmother, forcing the latter to live in the garage with her own children to avoid further conflict.
Living in the garage was a struggle for the young Imelda. In the book "The Untold Story of Imelda Marcos" by Carmen Navarro Pedrosa, the garage is described as:
"a carport with roof, posts, and cement flooring…The flooring was barely a foot from the ground. The place was terribly humid."
Estrella, the family's helper who stayed with Remedios and her children in the garage, recounted that:
"We had no beds in the garage. And the children and I slept together on long boards propped by milk boxes while she (Remedios) on the long table. In the middle of the night, I could sometimes hear her muffled sobs and I could understand why she did not at this stage want the children to be near her."
A few months after giving birth to her sixth child, Remedios died of pneumonia. For those who knew her sufferings, however, Remedios probably died "of a broken heart."
When she became the First Lady of the Philippines, Imelda Marcos never mentioned this bitter chapter of her past. She wanted to forget about it so bad that in 1972, she sent bulldozers to destroy the garage where her family once lived.
Ironically, when she was faced with federal charges of fraud and racketeering, Imelda Marcos openly embraced her Cinderella story to allegedly draw sympathy from a New York jury.
2. Before President Marcos, there was President Quirino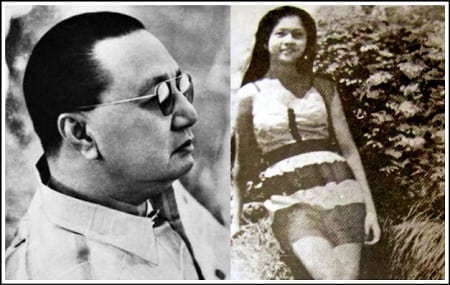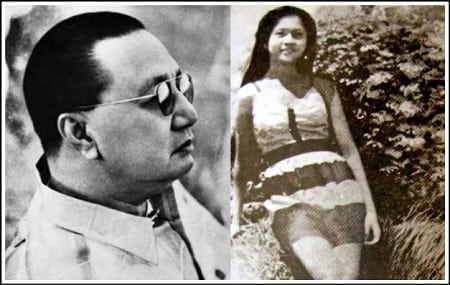 Long before Ferdinand Marcos met Imelda, President Elpidio Quirino was already head over heels for the young "Rose of Tacloban."
At 18, Imelda was at the height of her youthful beauty. She easily stood out in the crowd, and it didn't take long before people in Leyte would invite her in various fundraising events, town fiesta, and civic parades among others.
Relying on her beautiful voice and stunning beauty, Imelda would make Leyteños proud whenever she was invited to welcome visiting politicians, one of whom was President Elpidio Quirino.
When he came to Tacloban in 1949, President Quirino was honored with a banquet and a special program held at the Divine World University.  The young Imelda Romualdez sang several songs for the high-profile guest, and President Quirino was immediately captivated.
Quirino was so charmed by Imelda that he reportedly told then Finance Secretary Pio Pedrosa that he seriously considered courting the young girl (he was already a widower at that time).
However, President Quirino later realized that such action might just ruin "the prestige of the office of the Presidency," and so his plans never materialized.
3. She worked as a sales girl at a music store in Escolta
With only 5 pesos in her purse, 23-year-old Imelda arrived in Manila in 1952 to receive formal music training (she was an aspiring opera singer back then) and at the same time, find a job to support her education.
Her cousin, Congressman Danieling Romualdez, welcomed her to his huge mansion at Santa Mesa Heights where Imelda would stay for a while. And true to his promise to his uncle, Vicente Orestes, Danieling helped Imelda find a job. At that time, one of Imelda's stepbrothers was already working in the legal department of P.E. Domingo, and Danieling thought it's a great idea to let her work in the same store.
So off she went to P.E. Domingo, a music store selling pianos and musical pieces located at the foot of Jones Bridge. Imelda worked as a sales girl-cum-receptionist who would play the piano and sing the lyrics for interested buyers. It was mostly a menial work, but she didn't bother. For her, it was a stepping stone for a bigger stage.
Her stint at the music store ended as soon as Vicente Orestes arrived in Manila. Believing that the job was too demeaning for Imelda, he asked Danieling to find a more "respectable" work for his cousin.
Thanks to her relatives who held high government positions at that time, Imelda was hired as a clerk at the Central Bank despite having no civil service eligibility.
4. Imelda and the Miss Manila controversy
In 1953, applications flooded for the Miss Manila Contest, the winner of which would represent the city in the Miss Philippines pageant at the International Fair Exposition.
The news soon reached the Reyeses–Adoracion Reyes, a voice teacher, and her husband, Ricardo–whose house at Sampaloc served as Imelda's second home while she was studying at Philippine Women's University. They submitted the requirements, and Imelda was very eager to join upon learning about the said beauty contest.
But the road leading to the Miss Manila title was a rough one. Danieling refused to support his cousin for fear of embarrassment, and so Imelda was left with no choice but to plead her school to sponsor her. PWU reluctantly agreed, but then Imelda–accompanied by Adoracion–still had to endure a demanding campaign just to solicit votes.
And then came the results: Norma Jimenez of FEU won the coveted title. Imelda was beyond devastated.
With the help of their friend at the City Hall, the Reyeses filed a protest on the ground that "no representative of the Mayor of Manila was present during the canvassing of the votes" and "Miss Jimenez had powerful backers who tried to rig the contest."
They were advised to see Mayor Arsenio Lacson personally, but since Adoracion's child was sick at that time, Imelda was forced to go on her own. She told Mayor Lacson about her case and even cried just to prove how badly she wanted to win the title.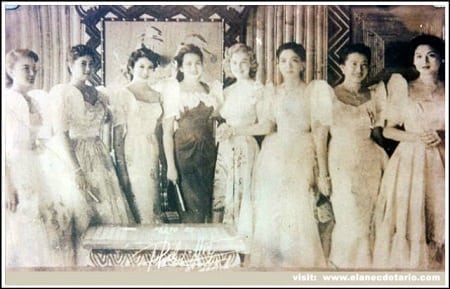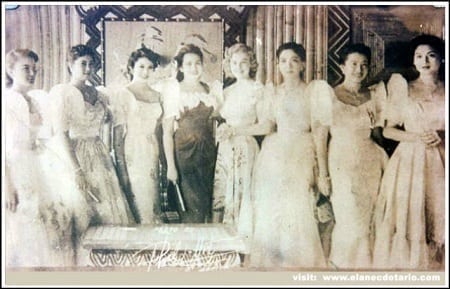 On March 3, 1953, Mayor Lacson made an announcement that he was disowning the decision of the International Fair board of directors and named Imelda Romualdez as the official representative of Manila in the Miss Philippines. The International Fair Contest, on the other hand, stood its ground and considered Jimenez as the official winner.
In the end, both candidates attended the presentation of candidates for the Miss Philippines contest, with Jimenez and Romualdez representing the International Fair and Mayor Arsenio Lacson, respectively.
The Miss Philippines title was eventually won by Cristina Galang of Tarlac. Although defeated, Imelda came home as "Muse of Manila," an honorary title especially given to her by Mayor Arsenio Lacson.
5. Ferdinand Marcos was not Imelda's "ideal man."
We already heard about the whirlwind romance between Ferdinand and Imelda (they got married after an 11-day courtship). Although not impossible, it's still surprising how a romantic relationship could blossom that quick. Besides, the late dictator didn't possess half of the qualities of Imelda's ideal man.
"So who was her ideal guy?" you may ask.
According to Lourdes "Lulu" Ferrares, one of Imelda's closest childhood friends in Leyte, he must be "tall, have dark sunkissed skin and soulful eyes."
Some men whom she met in her life certainly had those qualities, including a student doctor named Justo Zibala who lived only a few blocks away from Imelda's house in Tacloban. But religion (Justo was a Protestant, Imelda a Catholic) was the main hindrance why the two never ended up together.
And then came Ariston Nakpil, a Harvard graduate, son of the very beautiful Anita Noble, and at that time, one of Manila's most eligible bachelors. He was tall, handsome, and had everything Imelda was looking for a man. But there's one obstacle: Ariston was not yet annulled from his previous marriage.
Imelda was so in love with the prominent architect, but even her father and the rest of her family were against the relationship. In the end, she decided to break up with Ariston to marry Ferdinand Marcos, then a neophyte congressman whose high ambition would later change Imelda's life forever.
6. The sad story behind Imelda's 3,000 pairs of shoes
In 2012, Imelda Marcos' shoes made international headlines once again after part of the collection was reportedly damaged by a combination of termites and flood waters. These shoes–which have become the symbol of the former First Lady's lavish lifestyle–were left behind in Malacañang Palace after the Marcoses fled the Philippines in 1986.
But the destruction of Imelda's massive shoe collection is not the saddest part of this saga; it was the tragic story that had led to this extravagance in the first place.
During those years when her family was living in the garage, young Imelda didn't even have the luxury to buy a single pair of shoes. Siloy, who once served as a helper for the Romualdezes, recounted a time when he bought Imelda a new pair of shoes because "her old pair was so worn and torn."
Was this deprivation the reason behind Imelda's insatiable appetite for designer shoes? Historian Carmen Navarro Pedrosa has this to say:
"It is not easy or simple to make the passage from poverty to wealth without affecting one's character. In Imelda's case, it was more difficult than with most. The experience of having been denied buying a pair of shoes at the time when she lived in the garage with an ailing mother would not be easily satisfied. Indeed the kind of denial and pain Imelda suffered in childhood could not be compensated by material acquisitions."
Imelda Marcos claims she only has 200 pairs of shoes, although SGV (Sycip, Gorres, Velayo & Co.), a leading auditing company in the Philippines, already declared that she had amassed a total of 3,000 pairs of expensive shoes.
7. How the "world's richest girl" bailed out Imelda Marcos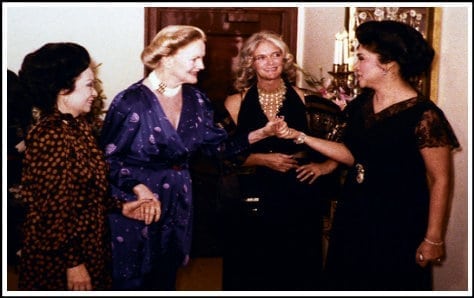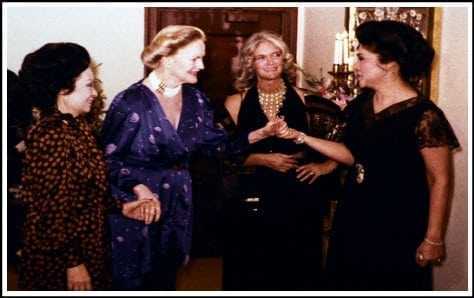 Tobacco heiress Doris Duke was known for two things–her wealth and philanthropy. The only child of American Tobacco Company president James Buchanan Duke, Doris earned the title "the richest girl in the world" when her father, who died in 1925, left her a fortune.
We all know that Imelda Marcos likes connecting with socialites and heiresses, so it should come as no surprise that Doris Duke was included on her list of influential people to befriend.
It is said that Duke once traveled to the Philippines during the Marcos era and came back with only nice things to say. Soon, Duke considered Marcos as her pal and vice versa.
In 1988, the Marcoses and eight other defendants were facing racketeering charges in the US. They were accused of fraud and embezzlement of hundreds of millions of dollars worth of Manhattan real estate.
With billions stored in their bank accounts, the Marcoses could easily afford the $5 million bail. But here's the catch: The authorities froze most of their assets.
This is when Doris Duke came to the rescue. She believed her old friend didn't commit any crimes so she agreed to post $5 million dollars worth of municipal bonds for Marcos. However, she didn't offer it for free. On her will, Duke authorized her executors to recover all the money she was owed once things go back to normal in the Philippines.
8. She was notorious for gatecrashing international events
A series of declassified memos from the anti-secrecy group WikiLeaks reveals that the former First Lady Imelda Marcos had a penchant for attending international events without an invitation, earning her the reputation of a gatecrasher.
In a message cabled on December 23, 1976, then U.S. Ambassador to Manila William H. Sullivan warned the Department of State regarding the impending attendance of Mrs. Marcos in the inauguration of President Jimmy Carter. He said that there was no invitation sent to her and that the U.S. government "would be reluctant [to] embarrass Mrs. Marcos if she insisted on attending inauguration."
Sullivan also said, "Mrs. Marcos attempted [to] invite herself to Nixon inauguration in 1968, and to [the] dedication of Sydney Opera House where she made effort [to] upstage the Queen."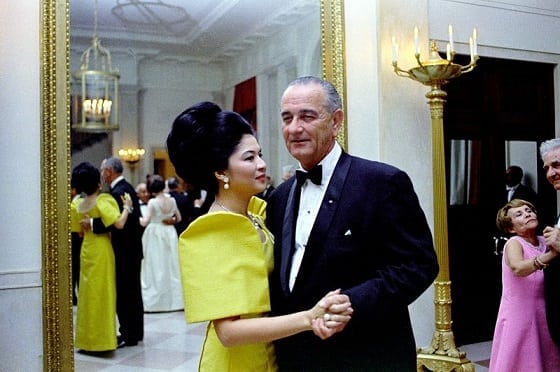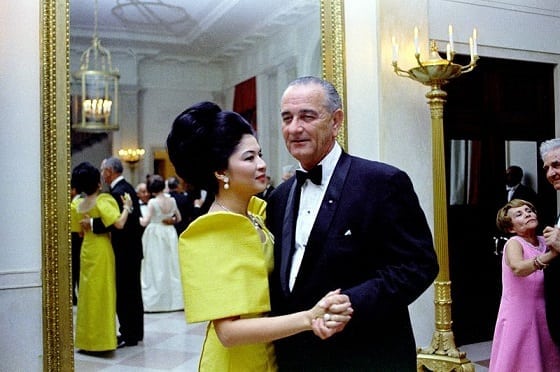 On January 31, 1976, then U.S. Secretary of State Henry Kissinger quoted in his memo the comments made by Jack Anderson on the "Good Morning America."
According to Anderson, "there's one foreign visitor whom the state department hates to see.  She happens to be one of the world's most glamorous women.  She's the first lady of the Philippines, Imelda Marcos, a beautiful woman whose beguiling smiles charm the scowls off the world's most cantankerous leaders."
The memo also said that "people at the State Department grit their teeth every time she shows up in the United States. She seldom bothers to notify them. She simply arrives unannounced. Then, she starts making difficult demands and poking her nose into delicate matters. She's come to be regarded as a pest than a guest."
9. She claims she had nothing to do with the Beatles fiasco
1966 was the year the English rock band The Beatles made a promise to never return to the Philippines. And they have remained true to their word.
But what really transpired during the Beatles' Manila concert tour?
Actually, there are two versions of the story, and we'll start with the one that most people, including Beatles historians, believe.
Flashback to July 3, 1966, the Beatles had just arrived in the Philippines, the second stop of their World Tour.
Prior to that, promoter Ramon Ramos of the Cavalcade International Promotions sent a wire to the Beatles' manager Brian Epstein while the group was still in Tokyo. Ramos informed them about the courtesy call on Mrs. Marcos that would take place as soon as they arrive in the Philippines.
He received no reply but assumed acceptance so he finalized the schedule of the said courtesy call. And this is when all the horror started.
First Lady Imelda Marcos prepared well for the luncheon, expecting that the rock band would attend the event. She even invited hundreds of people including senators, congressmen, cabinet secretaries, and other VIPs. But everything ended in disappointment when the Beatles refused to show up.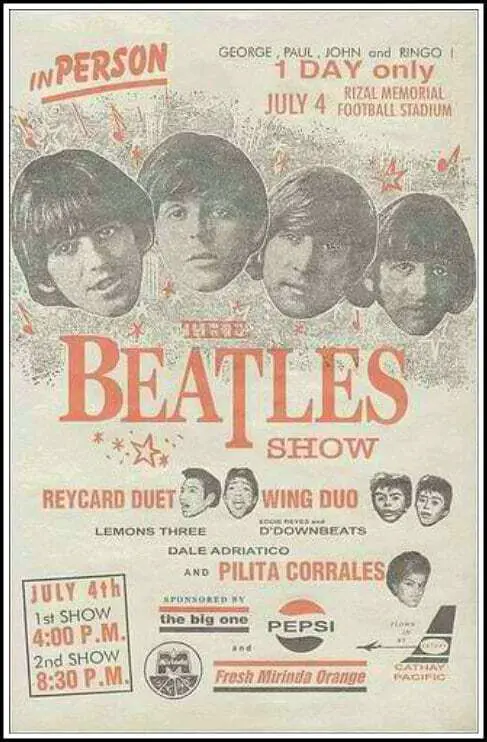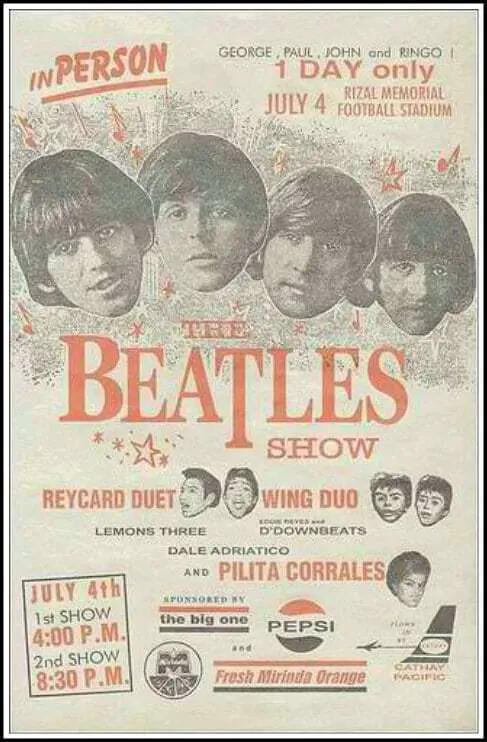 The next day, July 4, 1966, the Beatles had their two concerts at the Rizal Memorial Stadium. Nothing unusual happened, although the group performed only 10 songs which lasted for less than 30 minutes.
All hell broke loose when they were about to leave Manila the next day. Irked by the seemingly cold response of the group to her invitation, Imelda Marcos reportedly turned the Beatles' departure into a total chaos. When the group reached Manila Airport, no one bothered to help them with their luggage, the escalator was turned off, and all VIP privileges were removed.
Also Read: The first Filipino act to land a spot on the US Billboard Top 100 Chart
Worse, the Beatles and their entourage were "jostled, kicked and punched as they made their way to the departure gate for their KLM flight to London." Their manager was also forced to surrender $17,000 cash to the Bureau of Internal Revenue before they were able to leave.
Needless to say, it was a traumatic experience for the "Fab Four." Such was the impact of the 1966 Manila tour that they decided to terminate all of their live performances afterward, paving the way for their 'studio years.'
But Imelda Marcos begs to differ. She claims the Beatles fiasco was a result of miscommunication, and that she and the First Family had nothing to do with it. She also said that when she heard that the group was being mishandled by disappointed Filipinos at the airport, "I immediately ran to the airport to have it stopped."
"I would never dream of hurting the world's No. 1 band", she added. "Whatever motivated the people to treat them that way was not my doing. They could have done it out of sympathy and I think it was wrong. I abhor violence."
10. She opened a disco at the Malacañan Palace
Impossible is nothing, especially for someone as 'Imeldific' as Imelda Marcos.
In the May 2015 issue of Esquire Philippines, George Mercado revisits his early years as Malacañang's official DJ. You read that right–a radio disc jockey working at a disco inside the official residence of the Philippine president.
Turns out, it was Imelda Marcos herself who opened it in 1978 as a venue for her after-parties. In this place, she would welcome and rub elbows with foreign dignitaries and Hollywood celebrities–the likes of Sean Connery, George Hamilton, Doris Duke, Don King, Henry Kissinger as well as big names in the local entertainment scene.
Located on the third floor of the Main Palace, the dance hall was where the aging Imelda showcased her dancing skills, which were limited to the swaying of her hips and swinging of hands. The First Lady loved dancing so much that she had a mirror ball installed at her New York apartment.
The gracious host that she was, Imelda did everything to please her visitors. She hired a band to play ballroom music (an alternative to disco) and even went as far as cooking asparagus in front of her guests.
The Palace disco, later converted into a gym under Arroyo administration, was equipped with the state-of-the-art technology. George Mercado remembers the Times Square Computerized Lighting System, which could be programmed to do everything on its own. It also had a bubble machine, a lighted dance floor, and food stations where one could enjoy Filipino food from Via Mare and Japanese dishes from Kimpura.
References
Bohlen, C. (1988). Doris Duke offers Mrs. Marcos's bail. The New York Times. Retrieved from http://goo.gl/5LkFqQ
Gomez, J. & Mercado, G. (2015). Party Time at the Palace. Esquire Philippines, 84-93.
Mrs. Marcos and the Carter Inauguration. WikiLeaks. Retrieved 22 June 2016, from https://goo.gl/UGkbpB
Ocampo, A. (2010). Looking Back 2: Dirty Dancing. 1st ed. Mandaluyong City: Anvil Publishing, inc., pp.90-97.
Pedrosa, C. (1969). The Untold Story of Imelda Marcos. 1st ed. Parañaque City: Navarro Pedrosa Publishing, pp.73-80, 96-97, 100, 107-115, 123-130, 133-140, 160.
Robles, R. (2011). Imelda Marcos claims she has only 200 pairs of shoes. She's lying..RaissaRobles.com. Retrieved 22 June 2016, from https://goo.gl/Po44EQ
Samonte, D. (2011). The real story about the Beatles fiasco. philSTAR.com. Retrieved 22 June 2016, from http://goo.gl/IWLjlN
Sounes, H. (2010). Fab: An Intimate Life of Paul McCartney (p. 149). Da Capo Press.
The Register-Guard,. (1990). Imelda Marcos changes tune on her childhood of poverty, p. 2A. Retrieved from https://goo.gl/UjRiCr