In an era best remembered for its civil rights movements, one Filipino left his own mark on history by leading the fight for better working conditions in a country thousands of miles away from his homeland.
Born in San Nicolas, Pangasinan in 1913, Larry Itliong immigrated to the United States in 1929 and worked as a laborer and farmhand in several states including Washington, Alaska, Montana, South Dakota, and California.
During his time in Alaska, he earned the nickname "Seven Fingers" after losing three of his fingers in an accident at the cannery where he worked.
Also Read: Did A Filipino Help Found Los Angeles?
Despite finishing only elementary education, Itliong was a bright young man who read up on law books, spoke several languages, and was an avid believer in workers' rights.
Seeing the plight of his fellow Filipinos and immigrants who were mistreated and paid poorly, Itliong joined strikes and helped set up labor unions including one in Alaska.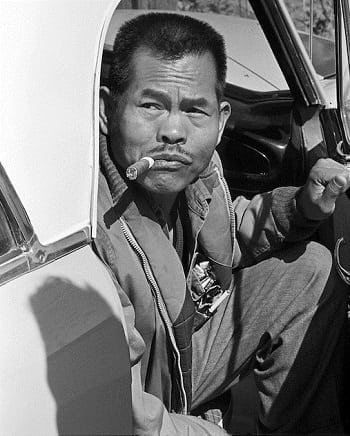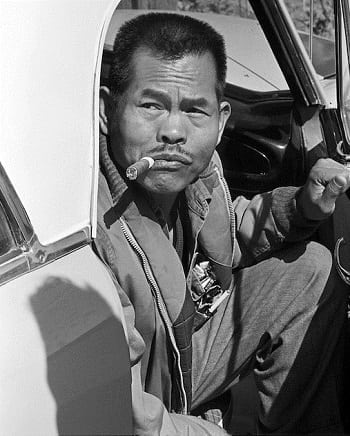 On September 8, 1965, Itliong—having settled by then in Delano, California—and several of the 'manongs' (term for the first generation of Filipino immigrant workers) in the Agricultural Workers Organizing Committee including Philip Vera Cruz, Benjamin Gines, and Pete Velasco decided to hold a strike against local grape growers in order to demand salaries equivalent to the federal minimum wage and the right to form their own union.
Led by Itliong, more than one thousand Filipino workers walked out of their grape farms to picket.
A week after the strike (which would last for five years), they were joined by the Mexican-dominated National Farm Workers led by famous labor leader Cesar Chavez.
Also Read: 7 Places Around The World You Didn't Know Were Named After Filipinos
For all intents and purposes, the alliance between the Mexicans and the Filipinos was timely as both races were previously pitted against each other by their employers to break up strikes.
Soon enough, both groups merged into the United Farm Workers (later changing its name to United Farmworkers' Union) which is America's pioneering agricultural union for laborers. Chavez sat as president while Itliong became vice president.
Did you know? Mexicans Also Helped In Liberating The Philippines During WWII
Eventually, the case garnered national attention on the plight of immigrant laborers and helped to sway public sympathy towards their cause.
In the end, the grape growers acceded to the workers' request to raise their wages and the right to form their own union.
While it is Chavez who is mostly remembered today for the struggle and achievements of the workers in the West Coast, it is only right that Itliong and the rest of the "Delano Manongs" receive the same recognition.
For starters, there is now a "Larry Itliong" Day every October 25—his birthday—in California.
Selected References
Brown, P. (2012). Forgotten Hero Of Labor Fight; Lonely Quest Of His Son. The New York Times, p. A20. Retrieved from http://goo.gl/lhO829
Kim, H. (1999). Distinguished Asian Americans: A Biographical Dictionary (pp. 138-139). Greenwood Publishing Group.