In the late 1930s, President Manuel Quezon implemented an "open door" policy which transformed Manila into a safe haven for over a thousand Jewish refugees persecuted by the Nazis.
At that time, almost no country in the world was willing to keep refugees from Nazi Germany. But thanks to President Quezon's altruism, 1,200 Jews narrowly escaped the Holocaust–exactly the same number of people saved by Oskar Schindler from the brink of death, and would later inspire the 1993 Oscar-winning film, Schindler's List. 
It was an inspiring story of courage only being retold lately. But how did President Quezon become a key part of this historic moment? 
READ: President Elpidio Quirino helped save the lives of almost 6,000 "White Russians"
From Poker Buddies to Holocaust Heroes
This fascinating story is featured in Frank Ephraim's 2003 book, Escape to Manila: From Nazi Tyranny to Japanese Terror. The book contains real-life accounts of those who survived the Holocaust with the help of Herbert Frieder and his three sons (namely Alex, Philip, and Morris), owners of the then Manila-based Helena Cigar Factory.
Also Read: The Forgotten Story of Japanese Christians – Philippines' First Refugees
The Frieder brothers were American Jewish businessmen originally from Cincinnati. When the news about the Holocaust first broke out in 1938, they started to plan a rescue mission right away.
To ensure that their plans would materialize, they asked help from their poker buddies at that time: President Manuel Quezon, US Colonel Dwight Eisenhower, and US High Commissioner Paul McNutt.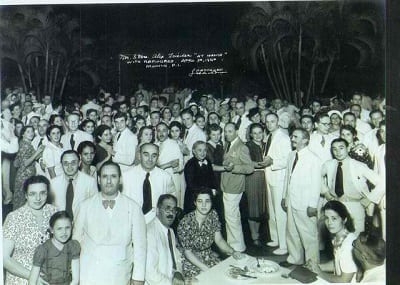 Soon, President Quezon officially launched the 'open door' policy which opened the Philippines' doors to up to 10,000 Jewish refugees. Although historic, this decision was also opposed by various US  and Philippine government officials. They claimed that Jews were "communists" who intended to control the world.
Despite the resistance, President Quezon assured Frieder brothers that everything was under control. In the words of Alex Frieder: "He (President Quezon) assured us that, big or little, he raised hell with every one of those persons. He made them ashamed of themselves for being the victim of propaganda intended to further victimize an already persecuted people."
In the end, only 1,200 out of projected 10,000 Jewish refugees made it to Manila in 1938.
They were given visas by the Frieder brothers to work in their Philippine-based cigarette factory, as well as housing and schools for their children. President Quezon, on the other hand, also donated his own land in Mindanao and Marikina to serve as settlements for the Jewish refugees.
Also Read: 15 Mesmerizing Facts About President Manuel L. Quezon
'Open Doors' Monument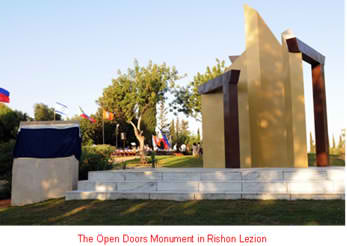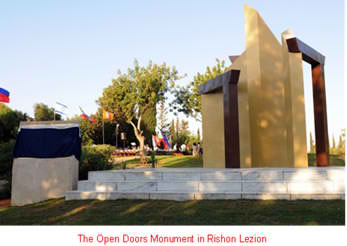 The "Open Doors" Monument in Israel (Source: unitedwithisrael.org)
Most of the Manila refugees eventually moved to Israel after the war. However, President Quezon's crucial role during the Holocaust was never forgotten.
In fact, his heroism is honored through the "Open Doors" monument that was unveiled in Israel's Rishon Lezion Memorial Park in 2009.
It serves as a simple remembrance of a bittersweet history that binds Filipinos and the Jewish people together.