Beauty pageants in the Philippines have come a long way since the very first Manila Carnival Queens were crowned during the American Occupation.
Filipinos have somewhat become obsessed with winning, reminiscent of Latin American countries who likewise treat beauty pageants as a national sport. The contestants, meanwhile, consider winning prestigious beauty contests (Miss Universe, in particular) as a ticket to the glitz and glamour of show business.
As home to only three stunning Miss Universe winners, Philippines has a long history of the struggle to get that much-coveted crown. Let's take a trip down memory lane and relive those memorable moments we had on the pageant.
Also Read: 5 Fascinating Facts About Pinay Beauty Queens
6. The first UP summa cum laude in Miss Universe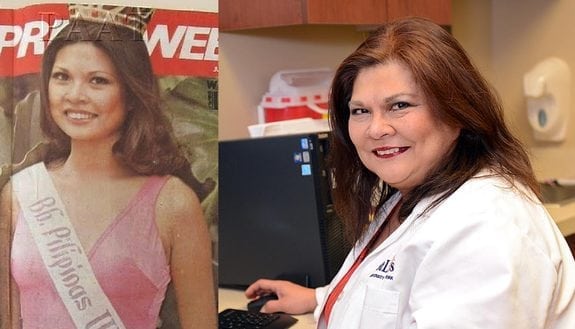 Lizbeth de Padua took up biology at UPLB and graduated summa cum laude in 1976. She was preparing for a magazine photo shoot when a salon owner, also a talent scout, invited her to join that year's Miss Philippines pageant.
The 19-year-old de Padua tried her luck and eventually won, making her the first UP summa cum laude and the first one with a full college degree to ever win the title.
After competing in Miss Universe, beauty-and-brains de Padua enrolled in a medical school in the Philippines and later completed her residency training in the United States. She is now a respected neurologist in Bethlehem, Pennsylvania.
Asked by the Philippine Star about her experience in the said pageant, de Padua said: "Winning Miss Philippines was kind of a blessing and a curse. As much as I try to downplay it now, it gave me name recognition in the Philippines. After I was done with it, every department I was in medical school, someone said, 'Oh you are Miss Philippines.' Sometimes, it was unwanted attention."
Source: 3 Interesting Facts From The Philippines You Might Not Know
5. Most number of 'Ms. Photogenic' awards
Overall, seven Filipina candidates won the special award from Miss Universe: In 1971, 1973, 1996, 1997, 2005, 2006, and 2007. So far, we are the only country to have ever achieved this feat.
Margie Moran, on the other hand,  is the sole Filipina candidate in our history to win both Ms. Photogenic and the Miss Universe crown.
4. When Shamcey broke the 'U.P. Curse.'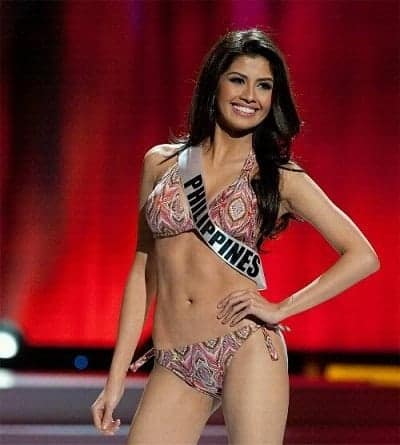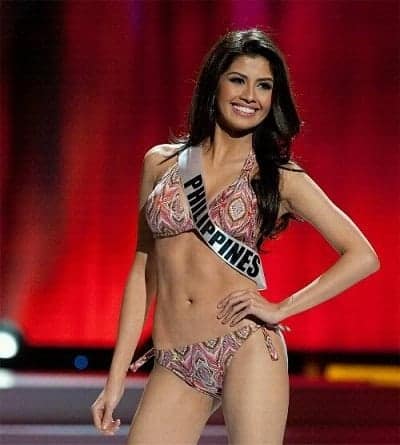 Prior to Shamcey Supsup's third-place finish in 2011 Miss Universe, no University of the Philippines alumna had made it to the semi-finals. Not even UP summa cum laude Anna Theresa Licaros who managed to impress the judges during Binibining Pilipinas Q & A.
For this reason, some missosologists (a.k.a. beauty pageant experts) aptly named this phenomenon as the 'UP curse'. It's also a proof that a little bit of luck, in addition to beauty and brains, is what it takes to snag the coveted Miss Universe title.
As for Shamcey, she had proven naysayers wrong. She gave glory to her Alma Mater and once again showed that beauty with substance still reigns supreme. Apart from being a beauty titlist, Supsup is also a board topnotcher and registered architect.
3. An 'Imeldific' Miss Universe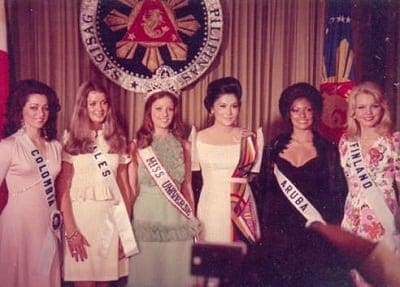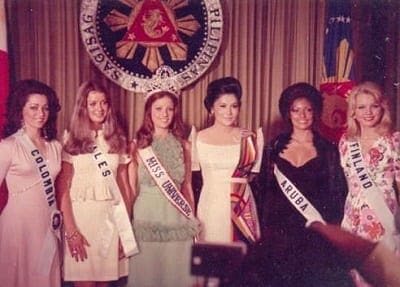 Imelda Marcos was the epitome of extravagance; no wonder the adjective Imeldific was coined after her.
This tendency to show off was best exemplified by the former first lady in several occasions. One of the most memorable, of course, was during the preparation for the 1974 Miss  Universe, held in Manila for the very first time.
Also Read: 10 of the Most "Imeldific" Things Imelda Marcos Ever Did
Not willing to put the country on a bad light, Imelda Marcos ordered the construction of the Folk Arts Theater. Built in only 77 days (some say its 90), this structure, as Imelda believed, "would put the country on the world stage." 
Rumor has it that a typhoon hit Manila at the last minute, much to the dismay of the fashion-conscious first lady. To patch things up, she ordered the grass to be painted green and pieces of white tissue cloth to be put in trees so they would look like blossoming flowers.
2. Margie and the US President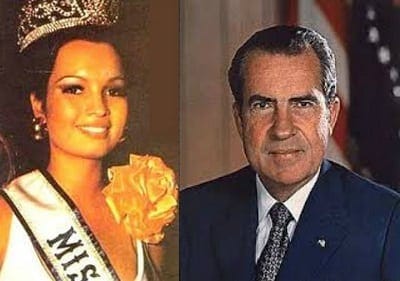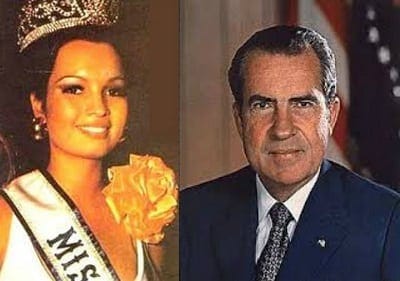 Shortly after winning the 1973 Miss Universe title, Margie Moran sparked some controversy when she revealed (in a press conference) that US President Richard Nixon was her "model of a great man." 
It may not sound controversial now, but remember that she made this statement during the height of the Watergate scandal, which eventually pushed the president to resign.
But thanks to her remarks, Margie received rare greetings from Richard Nixon himself.
Also Read: A Tale Of Two Presidents: Did Nixon Approve Marcos' Martial Law?
In the thank you note, Mr. Nixon expressed how grateful he was for the "thoughtful comment on my efforts to bring peace in the world." He went on to say "I can think of no better concern for a Miss Universe than peace in our world and you have a very unique opportunity to awaken people's thoughts to peace." 
The late US president is also best remembered for his speech where he mentioned: "Americans conquered the moon but the Philippines conquered the universe."
1. The first Miss Universe gave up title to marry a Filipino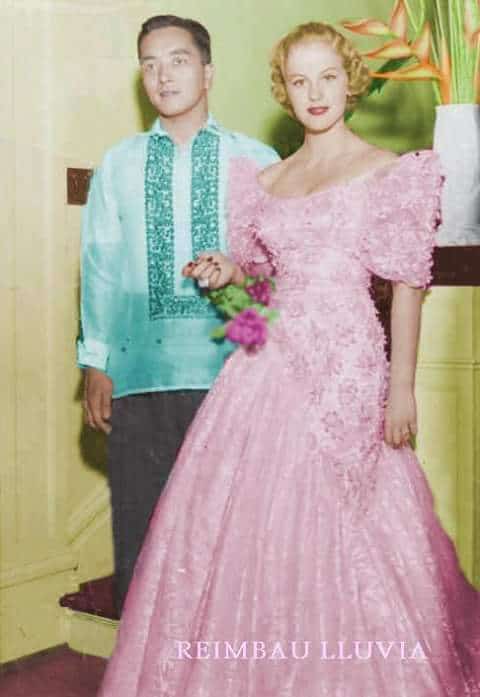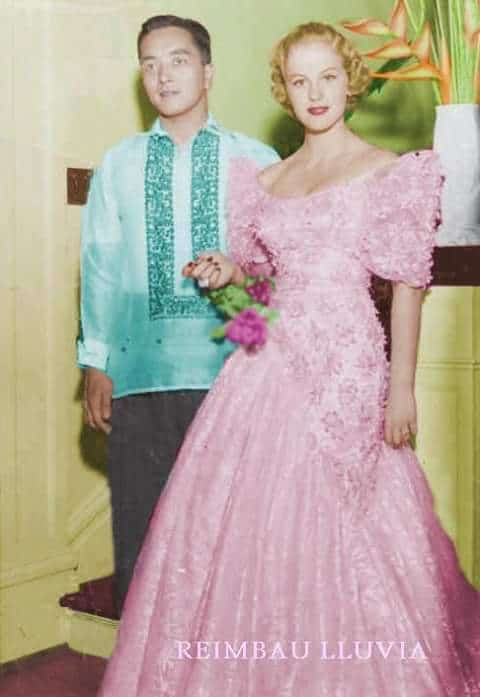 As the first Miss Universe title holder in history, Armi Helena Kuusela of Finland had the privilege to travel the world and meet prominent leaders.
In 1953, she was invited by the Philippine International Fair Committee to crown that year's Miss Philippines. During her stay in the country, the then 18-year-old Armi paid a courtesy call for President Elpidio Quirino and Senate President Eulogio Rodriguez, among others.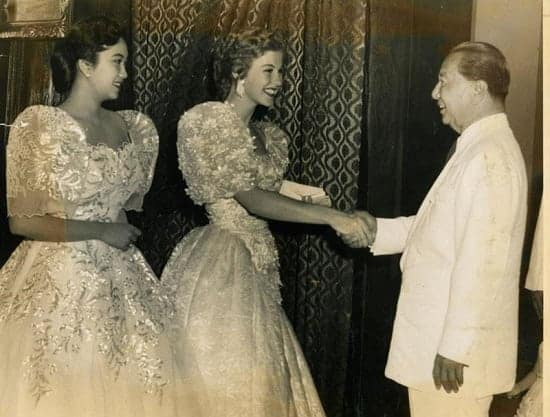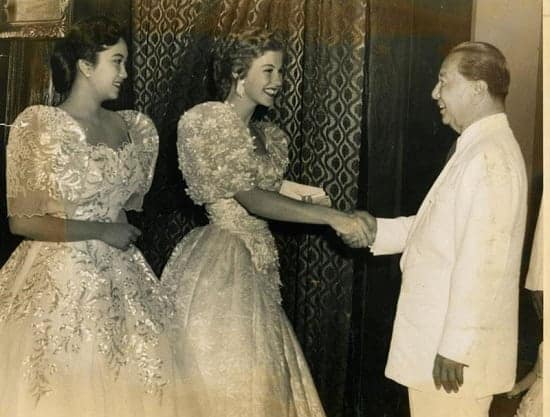 A month after her arrival, Armi left the Philippines for Japan. But unbeknownst to her, 25-year-old Virgilio "Gil" Hilario, a Filipino businessman and a Columbia University graduate, followed her in Tokyo to offer his love.
The two met in Baguio City during one of Armi's tours around the Philippines. Less than a year after winning Ms. Universe, Armi exchanged vows with Gil at Tokyo's Saint Ignatius Church on May 20, 1953.
Armi voluntarily surrendered the crown for the marriage, but the organizers who were apparently still lacking protocols back then let her keep the title.
Also Read: The Short And Tragic Life of The First Igorot Beauty Queen
Armi and Gil raised five children and six grandchildren. Their captivating love story was immortalized in a 1953 movie entitled "Now and Forever," with the two playing the lead roles.
A few years after Gil died of heart attack in 1975, Armi decided to marry Albert Williams, a US diplomat. As of 2011, the two are still living together in La Jolla, San Diego, California where Armi is active in various advocacies.
References
Conradt, S. (2009). The Quick 10: 10 Miss Universe Controversies. Mental Floss. Retrieved 23 November 2016, from https://goo.gl/Zt4MY6
Lo, R. (2006). A misty-eyed look at Armi Kuusela, the 1st Miss Universe. philSTAR.com. Retrieved 23 November 2016, from https://goo.gl/aY0y6k
Lo, R. (2009). The day the Philippines conquered the universe. philSTAR.com. Retrieved 23 November 2016, from https://goo.gl/bB5Q3I
Lo, R. (2016). Whatever happened to 1976 Bb. Pilipinas-U Lizbeth de Padua?. philSTAR.com. Retrieved 23 November 2016, from https://goo.gl/uY6i7v
Miss Universe trivia. (2011). Inquirer.net. Retrieved 23 November 2016, from https://goo.gl/1p7FhX
Paine, E. (2016). PICTURES: St. Luke's doctor was Miss Philippines in 1976. The Morning Call. Retrieved 23 November 2016, from https://goo.gl/Db4YkN
THE FIFTIES # 167: ARMI KUUSELA AND VIRGILIO HILARIO IN "NOW AND FOREVER" (1953). (2012). Video 48. Retrieved 23 November 2016, from https://goo.gl/ApjFuD
Whaley, F. (2012). In Manila, 'Livin' La Vida Imelda!'. The New York Times. Retrieved 23 November 2016, from https://goo.gl/re7uZs