There's something about China's past most Filipinos overlook these days. And no, it's not as dark as the ancient Visayan pirates pillaging Chinese villages, or the present-day conflict between the Philippines and China over the hotly-contested West Philippine Sea.
This story, believe it or not, is a glue that holds the history of both countries together. And it all started, of all places, in a tomb.
In 1417, the ancient king of Sulu known by the name Paduka Batara (Paduka Pahala in other sources) set sail for China for a tribute mission. Accompanying him in his journey were two other Muslim leaders as well as 340 members of their delegation, including Batara's two wives and three sons.
As was the tradition during those days, the Sulu king also brought with him gifts–among them pearls, tortoiseshell, precious stones, and a "memorial inscribed on gold." The purpose of the trip, after all, was to establish a friendship with the Ming Dynasty's Emperor Yongle.
The Chinese annals identified Batara as the "eastern king" and the most superior among the three. The two other rulers, Maharaja Kolamating and Paduka Prabhu, were described as "western king" and "cave king," respectively. It is believed that Paduka Prabhu was Paduka Batara's brother-in-law who most likely came from Borneo.
After arriving in Chinese shores in August of 1417, the group made its way to Hangzhou where they embarked on a fleet of barges that would take them to Beijing. The Emperor was delighted with the gifts he received from the Sulu delegates, and he reciprocated it with probably the finest hospitality the group had ever experienced–silk clothing, private accommodation, and entertainment worthy of royalty.
Also Read: The Real-Life Fairy Tale That Changed Philippine History Forever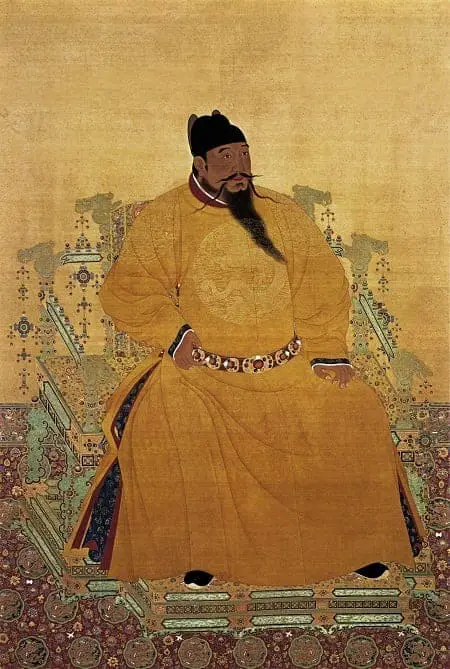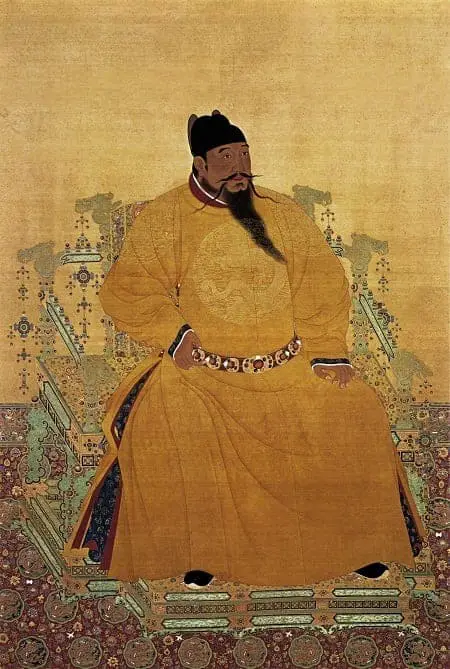 With diplomatic ties established, Batara and his entourage prepared to leave China for Sulu. As they proceeded down to the Grand Canal on October 8, 1417, they were once again treated with utmost importance as the Emperor ordered to have a military escort accompany them. What they received from this mission were not just simple mementos: chinaware, gold, silver, silk, and hundreds of thousands of copper coins–more than enough to cover the expenses of their trip.
Unfortunately, they were in the middle of their journey when a tragedy struck. In a government hostel in Tehchow (present-day Dezhou, a city in Shandong Province not too far from Beijing), Paduka Batara suddenly died.
Also Read: 6 Famous Foreign Wars You Didn't Know Filipinos Fought In
The sad news reached the Emperor who reportedly grieved over the Sulu king's demise, so much so that he ordered his men to sacrifice an animal and sweet wine to ensure Batara's soul would be welcomed in the afterlife.
The Yongle Emperor also gave his friend a funeral "as formal as for a Chinese king," an honorable name "Gong Ding," and an epitaph he wrote himself:
"Now then, the King, brilliant and sagacious, gentle and honest, especially outstanding and naturally talented, as a sincere act of true respect for the Way of Heaven, did not shrink from a voyage of many tens of thousands of miles to lead his familial household in person, together with his tribute officers and fellow countrymen, to cross the sea routes in a spirit of loyal obedience."
Also Read: Meet The Legendary Filipino Basketball Team Who Defeated China in Asian Olympics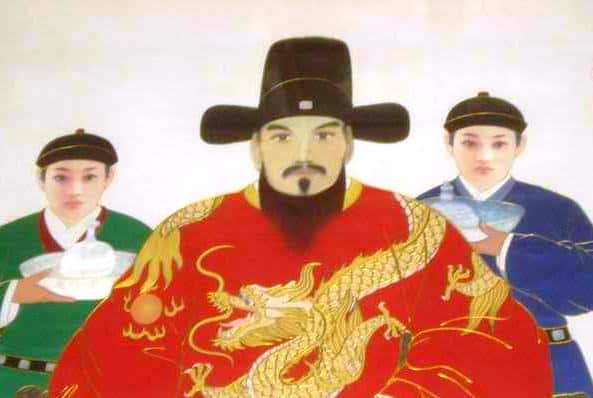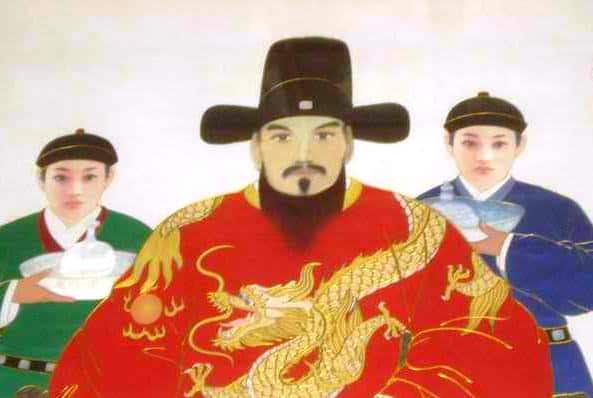 The path leading to the Sulu king's tomb was also decorated with the same features as that of a Chinese prince's burial place. It was filled with stone tablets, royal monuments and sculptures of sheep, horse, and human. For the Emperor, it was a final farewell for a friend who risked everything to meet him.
As soon as the last goodbyes were said, Paduka Batara's eldest son, Rakiah Baginda, returned with his mother to Sulu to succeed his father's throne. Meanwhile, Batara's second wife named Gemuning (or Kamulin) remained in China with her two younger sons to guard the tomb and observe the three-year mourning rites.
Throughout their stay, the Emperor provided the family with accommodations and pensions. Kamulin went back to Sulu in 1424 but returned to China a year later, and never looked back since. What happened to Batara's two sons are mentioned in detail by a Tehchow gazetteer from the mid-18th century:
"His second son Wenhali and third son Antulu and some 18 followers stayed to tend the tomb. At that time, they could not mix with the Chinese because of their language, but the Muslims all took them in, and led their children and grandchildren to practice their Muslim customs, so they adopted their faith . . Now there are 56 households of them, scattered in the northern and western barrios, and they intermarry with the Muslim people."
Kamulin and the two princes later died, their remains buried in the same mausoleum that houses their father's tomb. But figuratively speaking, Batara and his sons never truly died. Their DNAs were passed on to their descendants who were products of the intermarriage between the two princes and the Muslim locals.
These same descendants officially became part of the Chinese population when their application for citizenship was approved during the 9th year of the Kangxi Empire in Qing dynasty (1731 A.D.). With surnames, Wen and An, apparently taken from their forefathers, 200 of these descendants are living in Dezhou city today, while an estimated 3,700 are scattered all over China.
Also Read: The Baffling Truth About Philippine's Claim Over Sabah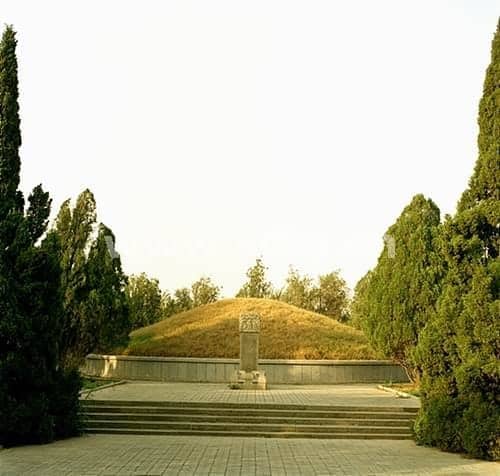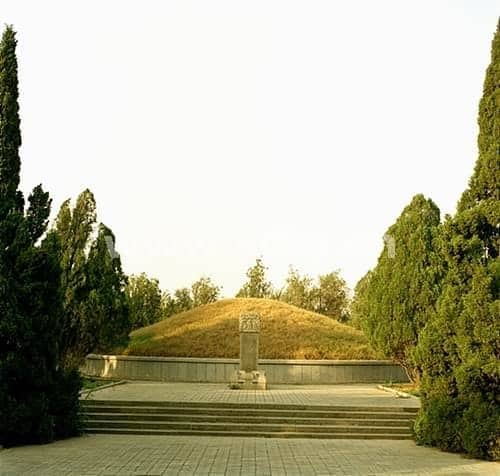 The only burial place in China built for a foreign king, Paduka Batara's mausoleum at the Decheng district in Dezhou city was officially included among the historical and cultural sites protected by the Shandong Provincial Government in 1977. Almost a decade later, in 1988, it was listed as a national historical site.
Since then, many Filipinos have visited this tomb while Paduka Batara's descendants from Dezhou have also traveled to Sulu not just to pay homage to their shared ancestor but also to celebrate Sino-Philippine friendship.
Aware of the persisting issue about the West Philippine Sea, An Jing, one of the Sulu king's ancestors in Dezhou city, remains hopeful. Her thoughts about the future of Philippine-China relations are perfectly summarized by the four words she uttered during an interview with a veteran Filipina journalist: "Our hearts are connected."
The story of China and the Philippines started with friendship. Let's all hope it won't end otherwise.
References
Alilunas-Rodgers, K. (1996). Sojourners and Settlers: Histories of Southeast China and the Chinese(pp. 25-26). University of Hawaii Press.
Royal Garden of Sulu King's Mausoleum. (2012). De Zhou Municipal People's Government Official Website. Retrieved 14 July 2016, from http://goo.gl/VoJ1ZB
Scott, W. (1989). Filipinos in China before 1500. Manila: De La Salle University China Studies Program.
Stuart Santiago, K. (2015). Beyond Western eyes. The Manila Times. Retrieved 14 July 2016, from http://goo.gl/rZTo1F
Tordesillas, E. (2015). 'Our hearts are connected'- Sulu king heir on PH-China relations.EllenTordesillas.com. Retrieved 14 July 2016, from http://goo.gl/9cW5Ya
Villalon, A. (2000). Filipino community in China traces its roots to Sulu. Philippine Daily Inquirer, p. D8. Retrieved from https://goo.gl/BcDDJl