13241 Biyo is a minor planet named after Dr. Josette Biyo, a Filipino educator.
Dr. Josette Biyo is a Filipino teacher currently serving as Director of the Philippine Science High School (PSHS) Western Visayas campus.  She holds multiple distinctions from national and international award-giving bodies for her work in Education.
Most notably, Dr. Biyo is the winner of the prestigious Intel Excellence in Teaching Competition in Louisville, Kentucky in 2002.
The first-ever Asian to win the said award, Dr. Biyo bagged it for her innovative strategies in teaching science research to her students. For her students, this educator built a scientific library, conducted field studies, established networks with other research institutions in the Philippines, and held science forums.
A Dedicated Teacher of the Sciences
Dr. Biyo also often brought her students to the field.  They studied wildlife in the mountains of Panay Island.  They conducted studies on the possible medicinal properties of flora and fauna around their provinces like mangroves, seagrass, and corals.
In addition to that, she also had them take internships and summer work in various research and educational institutions to further their learning.
Dr. Biyo's hard work and dedication paid off.  Her students were able to produce their own noteworthy researches.  They conducted studies in oceanography, marine life, physics, and robotics among others.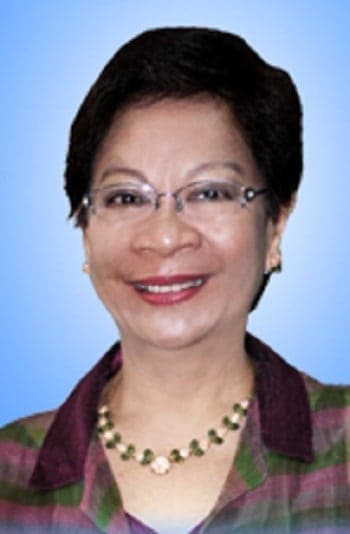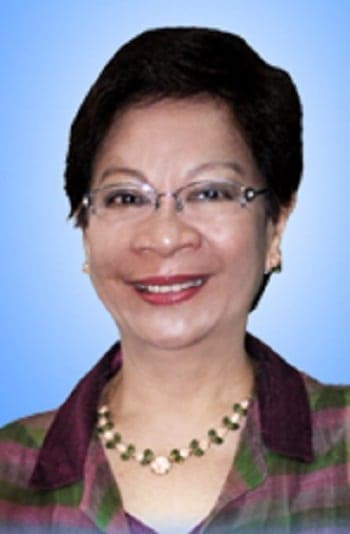 Dr. Josette Biyo. (Image source: www.dost.gov.ph )
With her sterling track record, Dr. Biyo could have secured a position in a university abroad or in the popular schools in the Philippine capital.  However, Dr. Biyo chose to remain in her hometown and teach in a rural campus in Iloilo.
For their achievements despite limited resources, Dr. Biyo and her students amazed the judging panel as well as 150 teachers from around the world during the Intel competition.
A curious judging panel asked the educator why she chose to teach in this rural area. Dr. Biyo replied, "And who will teach these kids? I did not get my Ph.D. to check papers. I got it to teach children."
Dr. Biyo went on to share the pain and heartaches involved in teaching.  And yet, Dr. Biyo also fully knows the satisfaction of seeing her students grow under her tutelage.
"These are moments I teach for. These are moments I live for," Dr. Biyo says.
Minor Planet 13241 Biyo
As part of the award, MIT named an asteroid after her.  Planet 13241 was renamed Planet Biyo after the Filipina educator.
Planet Biyo is actually an asteroid located between Mars and Jupiter.  Discovered only in 1998, Planet Biyo measures 3 to 9 kilometers in diameter.  It is minuscule considering that our planet is more than 12,000 kilometers in diameter.  Interestingly, it takes three and a half years to complete an orbit.
Apart from a few other things, not much is known about this minor planet. Its small size and the numerous asteroids dotting this region in space make it difficult to study.
Dr. Biyo found out that this little asteroid out in space had been named after her in October 2002.  She received a letter from the Lincoln Laboratory Aerospace Division of MIT telling her that the otherwise faceless Planet 13241 was now her planet – Planet Biyo.  It was a tribute to an amazing educator who equipped and motivated her students to pursue their own scientific pursuits.