Did Richard Nixon—contrary to the White House's official stand—actually know and consent to Ferdinand Marcos' declaration of martial law?
According to Raymond Bonner's book Waltzing with a Dictator: The Marcoses and the Making of American Policy, Nixon had in fact known about Marcos' plan several days before the actual declaration because the latter had personally phoned him twice to inform him about his decision.
Also Read: 10 Lesser-Known Photos from Martial Law Years That Will Blow You Away
The US president reportedly answered that he was alright to a dictatorship by Marcos so long as it would help further American interests in the region.
Aside from the personal calls, Nixon was also informed of Marcos' plan by the American ambassador to the Philippines Henry Byroade. According to the book, the ambassador told Marcos that the United States was prepared to back his regime if it would be necessary in quelling the communist insurgency.
READ: 7 Famous Historical Figures You Didn't Know Visited The Philippines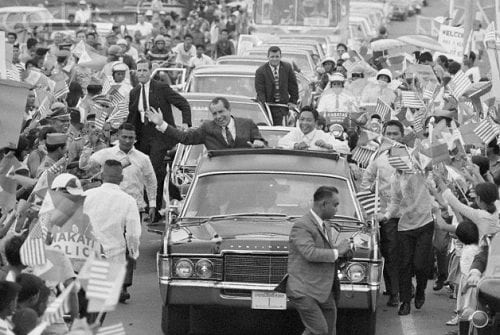 Additionally, the Central Intelligence Agency (CIA) also supposedly knew of Marcos' plan after its agents in the Philippines were given a copy of the declaration by a Filipino informant embedded within the president's inner circle days before he was to read it in public. A copy was given to the American embassy which was then forwarded to the White House.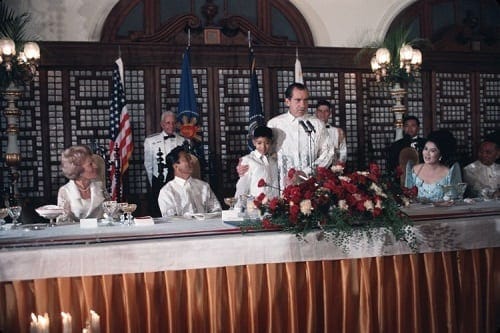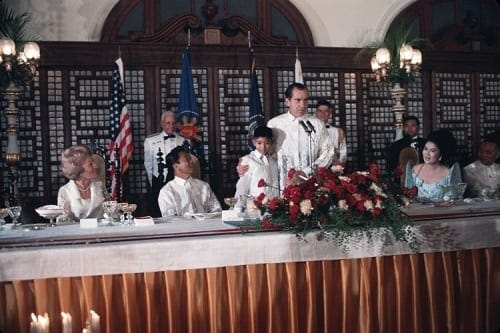 Finally, Nixon's consent to Marcos' plan may have been influenced by a campaign contribution given to him by the latter. Marcos reportedly gave Nixon the amount of $250,000 for his presidential campaign in 1972 and another smaller amount in his 1968 run. The amount was mentioned in passing during one of Nixon's Watergate trials but was never fully discussed.
On the other hand, Nixon and his aides have contended that the White House never knew of Marcos' plan, with the former US President explicitly denying the two phone calls with his Filipino counterpart and the meeting with Byroade—an assertion countered by Bonner who has also alleged Nixon did everything he could to cover-up his ties with Marcos just like what he attempted to do with the infamous Watergate Scandal.
Regardless of who's telling the truth, one thing's for sure—both were very controversial presidents inevitably tied together by the string of destiny.
Selected References
Bonner, R. (1987). Waltzing with a Dictator: The Marcoses and the Making of American Policy. Times Books.
Butterfield, F. (1987). New Book on Marcos Says U.S. Knew of His '72 Martial-Law Plans. The New York Times. Retrieved from http://goo.gl/M6reqm
The New York Times,. (1987). Nixon Denies He Backed Marcos's '72 Takeover. Retrieved from http://goo.gl/UdeZPw