Dubbed as "The Punisher" and "Dirty Harry of Davao," Rodrigo Duterte is said to be among the rare breed of politicians who walk the talk. His ironclad leadership certainly doesn't silence the critics but had been instrumental in turning Davao City into the world's 5th safest city (according to Numbeo.com).
But controversies and media hype aside, does this tough-talking gentleman have the makings of a great president? Read this list and you be the judge. [Featured image courtesy of Rodrigo Duterte's Official Facebook Page]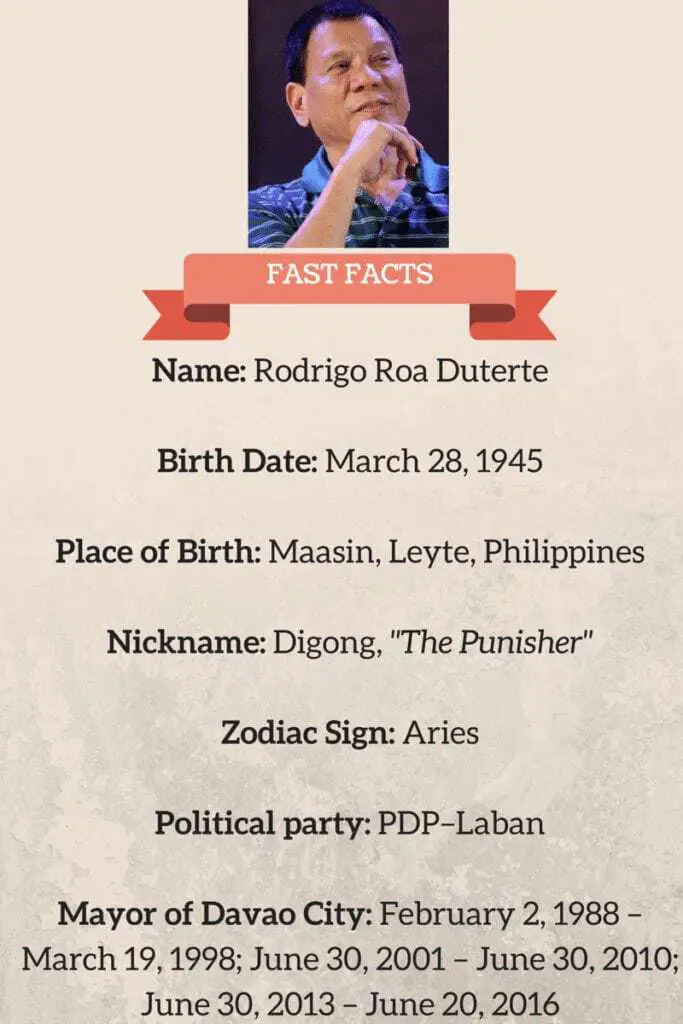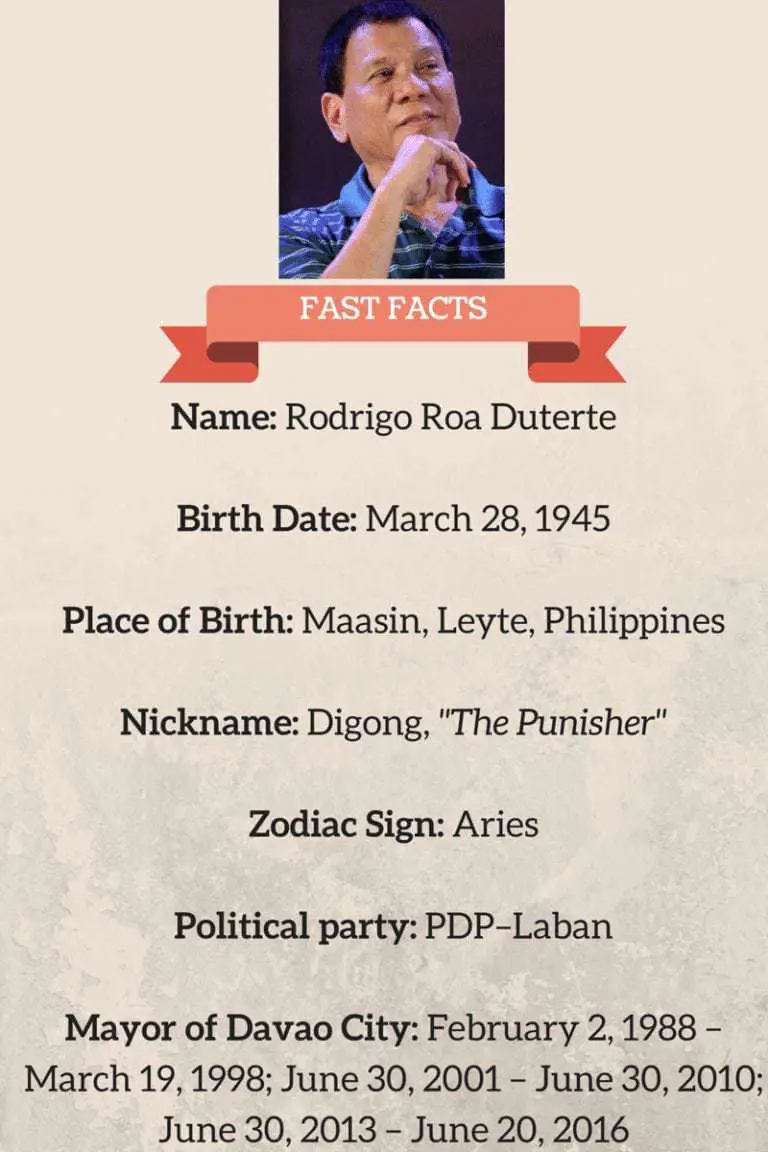 Also Read: 15 Surprising Things You Didn't Know About Miriam Defensor-Santiago
1. Rodrigo Duterte and his Cebuano roots.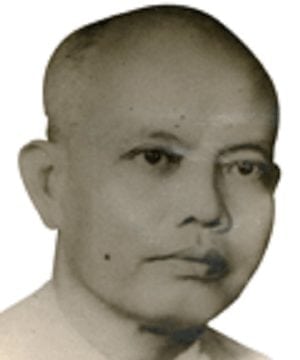 The Dutertes are originally from Cebu. For instance, his late father, former Davao Governor Vicente Duterte, was mayor of Danao City in Cebu. His cousin Ronald, on the other hand, served as Cebu City mayor from 1983 to 1986. Ronald's father, Ramon Duterte, also held the position from 1957 to 1959.
Mayor Rodrigo Duterte also considers several political families in Cebu as his relatives, among them the Durano and Almendra clans. It was in the 1950s when his father moved to Davao, leaving behind some of their relatives who have since remained in Cebu.
Also Read: 10 Amazing Facts You Probably Didn't Know About Cebu
Although he has served Davao City as mayor for many years, Duterte still considers himself a Cebuano. In fact, he owns a small property in Danao City and even considers retiring in the province in the future. Recognizing his Cebuano roots, several politicians from the province expressed their support even before Duterte ran for presidency.
2. One of Rodrigo Duterte's relatives was a notorious pro-Marcos 'warlord.'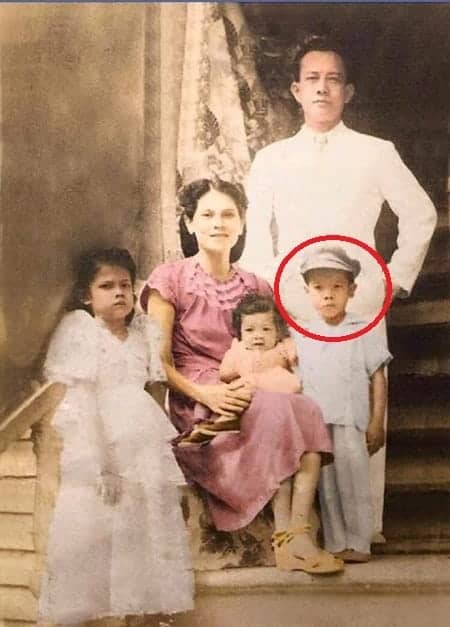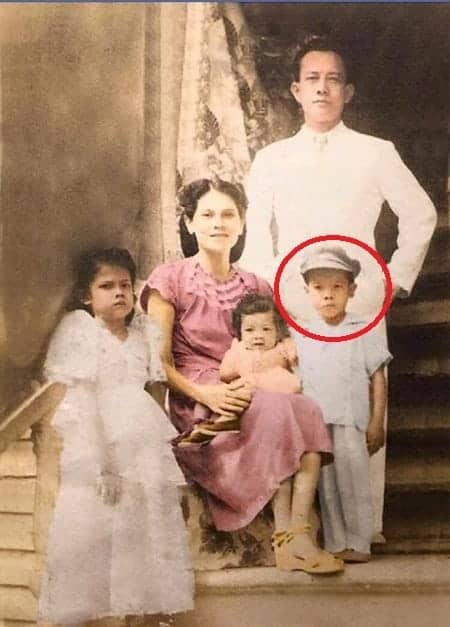 Ramon Durano, a relative of the Dutertes, was a former Cebu congressman and mayor who died in 1988. In his autobiography, he described himself as a "political realist" who, just like a boxer, knows "how to defend himself, know his opponent's weak and strong points and slug it out as expected of him."
A known Marcos crony, Durano praised the late strongman in the same autobiography, and went as far as describing him as the "greatest leader the Philippines ever produced."
3. Rodrigo Duterte as a teenager.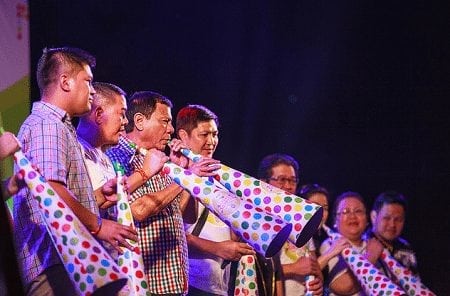 Despite him being skinny, the young Duterte was just as tough during his childhood. In a 2002 TIME Magazine article, Duterte was described as fearless because "he refused to back down from fights or whippings from his mother despite being a self-confessed skinny weakling."
Trivia: President Quezon was a bright but lazy student
Not surprisingly, Duterte preferred to hang out with Davao City's toughs and street smarts–an experience that has made it easier for him to connect with the masa. After being expelled twice (he was kicked out of Ateneo de Davao), Duterte finally graduated from high school and went on to earn a law degree from San Beda College in 1972.
4. Rodrigo Duterte never dreamed of becoming a mayor.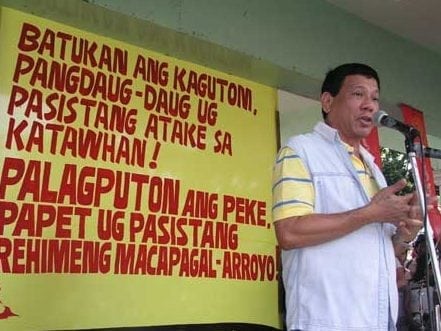 Upon passing the bar exam, Duterte served Davao first as a special counsel to the city government and then as assistant city fiscal. After the 1986 People Power Revolution, however, his career took a new turn.
In a 2002 interview with the Philippine Daily Inquirer, Duterte recounted how he went from an officer-in-charge vice mayor to Davao City's longest-serving mayor:
"I never thought I'd be a mayor. Never in my wildest dreams. Ako kinuha lang nila kasi my mother was the wife of the governor so she had stature and she was against Marcos during martial law. So nung nanalo si Cory, nilagay nila yung pangalan ng nanay ko–sabi siguro she was one of those who really fought the dictatorship–without consulting her. So nung nakita ng nanay ko–because Cory was coming that day in the afternoon–my mother asked why her name was there…
"You are too presumptuous about it, you did not ask, she said. So there was the name Duterte…pumunta sila sa fiscal's office, sabi nila, Mag-vice mayor ka na lang. Nag-OIC ako. I said, Maybe if you really want to reward me, make me the city fiscal. Promote my chief and then I'd be the chief prosecutor of the city. I won the mayorship in 1988. I stayed there until 1998, then ran for congressman, then back to mayor."
5. He describes his term in the Congress as boring.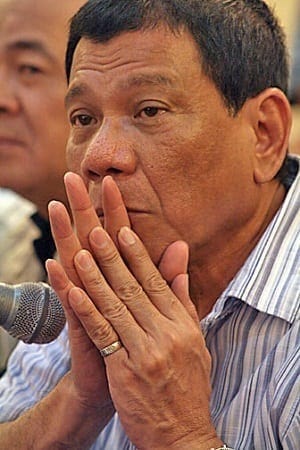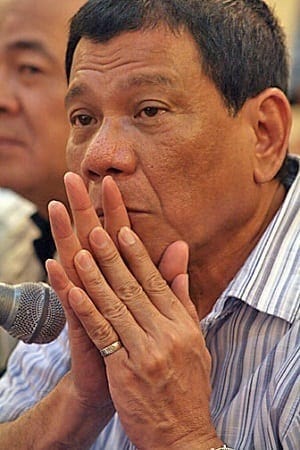 After his three terms as Davao City mayor, Duterte ran and won as Congressman of the city's first district in 1998. He had no choice anyway: the 1987 Constitution mandated that congressmen and other local officials can only be elected to three consecutive 3-year terms.
Known for his hands-on leadership, Duterte finds the time he spent in the Congress as less than fulfilling. In the same interview with the Philippine Daily Inquirer, he said:
"I've been in the Congress and after the flag ceremony punta na ako sa canteen, then out. I had not been to the movies for 30 years…[but when I was in Congress] I went to see "Nottingham (sic) Hill," "Gladiator." (Laughter) When I became a congressman, I'd go to the mall, naglalakad-lakad ako, tapos magdadaldal, wala namang kakwenta-kwenta…kayo na diyan, uwi na ako."
6. Rodrigo Duterte supports LGBT rights.
Duterte embraces diversity. In fact, he was the only politician who allowed gay candidates (along with a Muslim and disabled) in his ticket. He believes that the "city council is a body of people sitting as representatives of the people. So I felt that everybody must be represented..How can you find peace here if you keep on with your biases?"
READ: Jose Rizal was gay (and other mind-boggling myths)
It would not be the first and last time that Duterte would express his support for LGBT rights. In 2009, he criticized the COMELEC for kicking out Ang Ladlad, a gay rights group, from its party-list slate. He also helped pass an Anti-Discrimination ordinance in Davao City which basically prohibits discrimination against the LGBT people and members of the minority groups.
In an episode of the late-night talk show hosted by comedian Vice Ganda, Duterte condemned gay bullying because "he has always hated oppression." As for his view on same-sex marriage, the mayor only said: "Everyone deserves to be happy."
7. Rodrigo Duterte was President Arroyo's anti-crime consultant.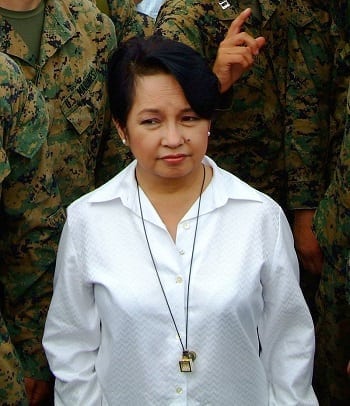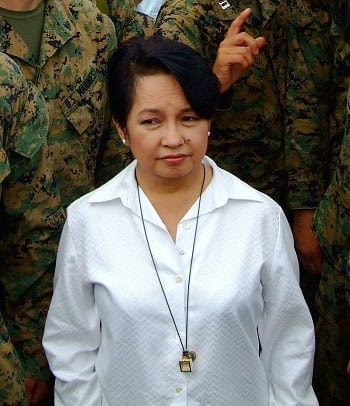 Duterte's iron fist leadership has earned him both critics and admirers. Among those who were pleased by his role in transforming Davao City was no less than former President Gloria Macapagal-Arroyo, who eventually sought his help in 2002.
Recommended Article: 10 Famous Filipinos Who Almost Became President
The Davao City mayor became Arroyo's anti-crime consultant. His primary role would be to lead an anti-terror task force in achieving peace and order in the country. Although Arroyo approved his "tough on crime" approach, Duterte's appointment didn't sit well with the critics.
Kenneth Roth, then Human Rights Watch executive director, openly criticized Arroyo for "taking security advice from someone who openly advocates murder to bring peace and prosperity."
8. He cares for indigenous and tribal peoples.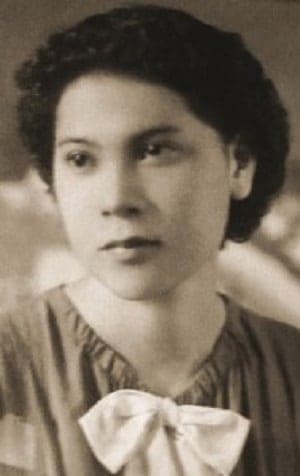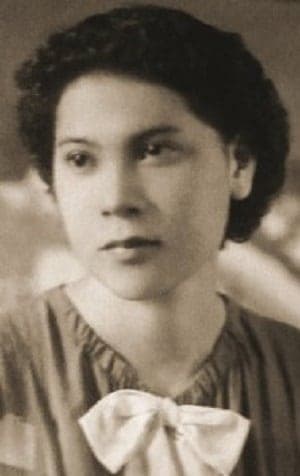 While the needs of indigenous groups are often neglected in several parts of the country, the same cannot be said for Davao City. As a matter of fact, Duterte was among the first politicians who appointed deputy mayors to represent the Muslim and Lumad people in the city government. He believes that these tribal leaders are in "a better position to tackle particular issues and problems of priority and special concern to native tribal and Muslim constituent groups of the city."
Related Article: The Haunting Story of Filipinos Locked in a 'Human Zoo'
Duterte's sincere concern for the welfare of indigenous groups can be traced to his mother's advocacy. Fondly called Nanay Soling by her friends, Soledad Roa Duterte was involved in several programs which were aimed at improving the lives of Aetas, Bagobos, and the Badjao communities.
9. He used to give groceries to police officers so they wouldn't be tempted to ask for bribes.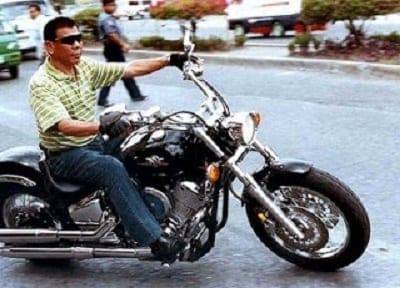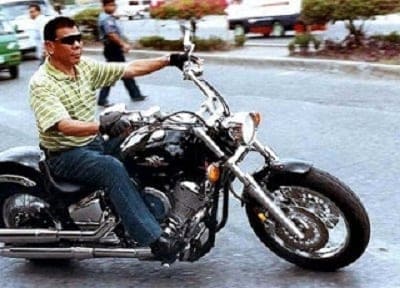 Riding a Harvey big bike, Mayor Duterte would usually drive around Davao City twice a week to ensure things are well taken cared of. During these night patrols, he would usually check the precinct houses to make sure the cops were not sleeping and to see "who's in the holding cells and why."
READ: 9 Philippine Government Agencies That Need To Reform Right Now
According to a TIME Magazine article, Duterte reportedly made a policy of "doling out groceries to cops as a way of curbing their temptation to elicit bribes." However, such kindness didn't await those who were caught in the act. When Duterte found a cop drunk while on duty, for example, "he personally doles out a thrashing. "
10. He encouraged drug pushers/users to surrender by giving them cash and livelihood.
Although he has long been linked to the infamous DDS (Davao Death Squad), Duterte doesn't believe death is the only option to fight illegal drugs. In 2003, for instance, he encouraged people involved in drugs to surrender in exchange for cash and a "little livelihood."
The money–which amounted to 2,000 pesos–would serve as pocket money of surrenderers while undergoing a drug rehabilitation program. Duterte also used part of his peace and order fund to give allowance and therefore compel the drug dependents to see the doctor regularly.
11. He warned he will kill up to 100,000 criminals if he is elected president.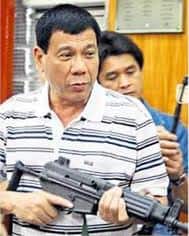 If there's one thing that kept Duterte from running for higher office, that would be his fear that as much as 100,000 criminals might die if he becomes president.
Rumors have been told about Duterte's alleged involvement in the summary killings perpetrated by the vigilante group "Davao Death Squad." He had continued to deny this until an interview with Gikan sa Masa Para sa Masa. In the said TV show, Duterte admitted his links to the infamous group and even dared human rights groups to file a case against him in the court.
He also added that even though he "do not covet the position," he won't have any choice if "God will place me there." And for all the criminals out there, the tough-talking mayor has this to say: "….Magbantay kayo. Yung 1,000, magiging 100,000. Dyan mo makita tataba yung isda sa Manila Bay. Dyan ko kayo itatapon."
12. He declined several awards.
In April 2014, Mayor Duterte was nominated for the "World Mayor" award which is given every two years by The City Mayors Foundation to outstanding leaders who served their communities well. However, Duterte politely refused the nod, saying "I did it not for my own glory, but because that was what the people expected me to do."
It was not the first time that Duterte declined an award though. In the past, he refused to accept awards for Davao City, including the one given by the American Cancer Society and the 2010 anti-smoking award in Singapore.
13. His accomplishments as Davao City mayor.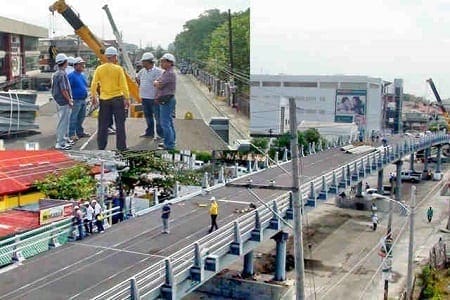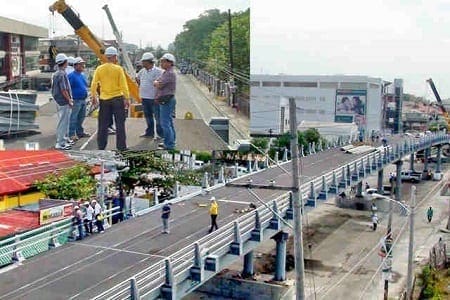 Duterte's somewhat unconventional leadership has been praised by Filipinos who are longing for peace and order, so much so that Duterte was ranked fifth among all Filipino politicians included in the list of 2010 most trusted individuals by Reader's Digest.
However, Duterte's success is not just one-dimensional; his unprecedented term as a mayor saw the transformation of Davao City from a crime-infested area into a thriving business hub equipped with its own 24/7 emergency hotline (Central 911).
Among the notable ordinances enacted by the city government under Duterte were the firecracker ban, liquor ban (which prohibits the sale and consumption of alcoholic beverages from 1 PM to 8 AM in public places), and the anti-smoking ordinance.
Also Read: President Ferdinand Marcos' accomplishments
It was also during Duterte's term when his community was recognized for the third time as Outstanding Local Government Highly Urbanized City, cementing Davao City's place in the National Literacy Hall of Fame. In terms of social services, the city government has continuously implemented various projects to ensure the health and wellness of children and the marginalized sectors of the community.
14. Rodrigo Duterte's net worth.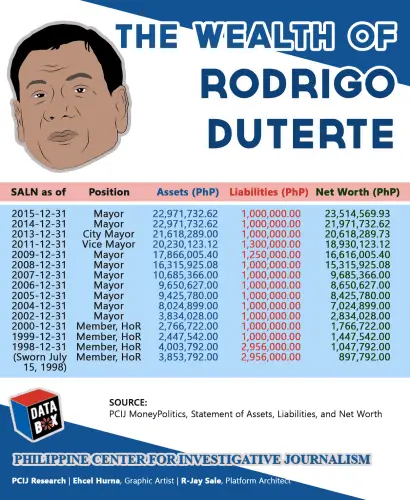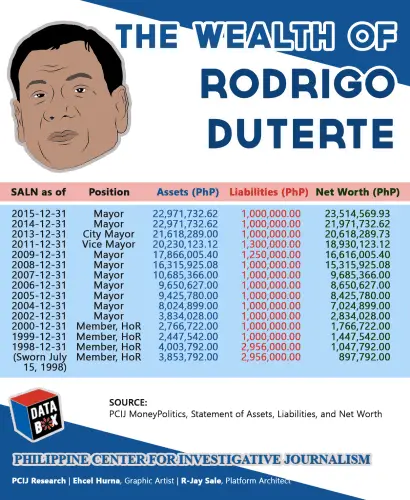 Based on his 2015 SALN (Statement of Assets, Liabilities, and Net Worth), Duterte has a net worth of P23,514,569.93 or a P1.54-million increase from the amount he declared the previous year.
While allegations that Duterte owns more bank accounts containing millions of pesos have yet to be disproven, data show that his SALN has experienced "a phenomenal growth rate over the last 19 years." 
According to Malou Mangahas of the Philippine Center for Investigative Journalism (PCIJ), Duterte's latest SALN is a far cry from the P897,792 he owned in 1997. It also translates to a staggering 132.6% average growth rate every year. 
Part of Duterte's latest net worth is the P14,839,69.93 "cash on hand/in bank." He also has 3 million-peso worth of investments as well as properties–including household appliances, jewelry, real estate, and furniture–amounting to P1,130,000.
15. Rodrigo Duterte on population control.
A known pro-RH bill, Mayor Duterte recommends family planning because "it is something good for the people." In fact, he once encouraged several couples attending a community wedding (kasalang bayan) to have no more than three children.
But long before the RH bill debate had reached the local political landscape, Duterte was already supporting the use of family planning methods. In 2005, he announced that he would give P5000 to those who would avail of the city's free tubal ligation and vasectomy services. 
The money, as health officials and social workers later revealed, was partly a cash incentive. The remaining amount covered the expenses required for the procedure.
Also Read: 9 Things You Didn't Know About The Catholic Church In The Philippines
In the end, hundreds of people swarmed the City Social Services and  Development (CSSDO) office, forcing health officers to reduce the amount into P3,000 just to keep up. The financial demands became too much to bear that they officially scrapped the money years later.
16. Rodrigo Duterte vs. Singapore.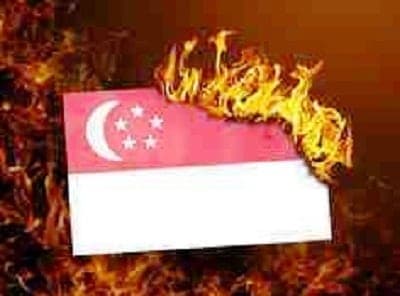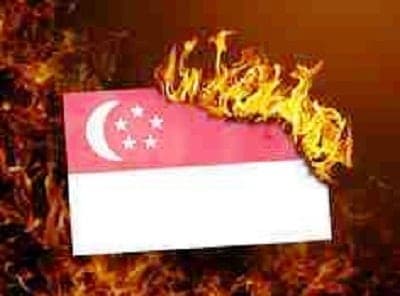 The 1995 execution of Flor Contemplacion–who was convicted for the murder of a 4-year-old Singaporean child and another Filipino maid–triggered a firestorm of public protests in several Philippine cities and provinces.
The most controversial, however, was in Davao City where Mayor Rodrigo Duterte led his employees in publicly burning a Singaporean flag replica. He also urged Davaoeños to boycott Singaporean products and investments.
READ: 8 Famous Filipino Events You Didn't Know Influenced The World
As expected, the spectacle drew flak from the Foreign Ministry in Singapore who said in an official statement that they were "shocked and outraged that he (Duterte) allowed the flag burning to proceed. This rash of senseless treatment of the national flag…cannot be condoned." 
A formal letter of protest was subsequently sent to Philippine Ambassador Alicia Ramos. The Singapore government also advised its citizens at that time to avoid traveling to the Philippines due to threats of violence.
17. He condemns NPA's armed struggle but supports their cause.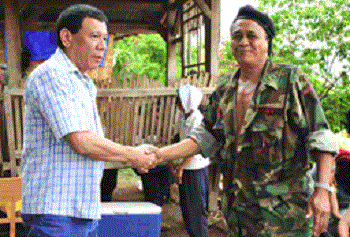 Mayor Duterte may detest communist-related violence, but he still respects the rebel group New People's Army (NPA) and their ideologies. This became evident when he allowed a hero's burial to the slain NPA leader Leoncio "Ka Parago" Pitao.
Although he is against their armed struggle, Duterte admits that he shares with NPA the "same view of the politics and the government."
In another incident in 2004, Mayor Duterte paid the medical bills amounting to more than P100,000 of an NPA member. Marvin Luis, who was wounded in an encounter in Compostela Valley, arrived in Davao Medical Center riddled with bullets and almost dead.
Did you know? The first same-sex marriage in the Philippines was between two NPA members
For his act of benevolence, Duterte was praised by Ariel Casilao of the militant group Karapatan. The mayor, in turn, said he did it only out of "humanitarian consideration."
18. Rodrigo Duterte on federalism.
In 2005, Mayor Duterte in his television program 
"Gikan sa Masa, Para sa Masa" 
declared: 
"Let us establish an independent nation in Mindanao and we will call it the Republic of Mindanao." 
When he made the statement, Duterte was obviously frustrated by the political turmoil in Manila. He directed his ire at the discontented Filipinos who would always try to overthrow each president that gets elected "without consulting the people of Mindanao." 
Also Read: 10 Incredibly Ironic Flaws You Can Find In Our Constitution
Although his proposal to establish a federal government in Mindanao was taken with a grain of  salt, it wouldn't be Duterte's last time to oppose the status quo. In March 2015, he once again brought up the idea of a federal system of government–this time on a national level. The federalism he proposes will create 14 states or regional government, each of which has certain levels of autonomy.
According to Duterte, the lack of financial support to Mindanao–which provides 54% of the country's dollar earnings–is rooted in the faulty unitary system of government.
He added that under the present system, "we have no authority to decide concerning our own budget. How can we move forward under the [current] set-up, when all the money must be forwarded to the national treasury, in the hands of the national treasurer?" 
19. Rodrigo Duterte is a 'closet bookworm.'
That's what Rappler discovered when Mayor Digong invited them to take a tour of the latter's house in September 2015. He particularly loves spy novels by famous authors Robert Ludlum and Sidney Sheldon. The tough-talking politician also has an appetite for history books, specifically those about Mindanao history.
Also Read: Andres Bonifacio's reading list
Of course, one can't be a strategic leader if you limit your reading list to trivial topics. According to his close friends, Duterte has read books ranging from biographies of influential world leaders (like Napoleon Bonaparte and Lee Kwan Yew) to in-depth references about economics, food security, and politics, among others.
20. Rodrigo Duterte was the first local government official to visit Tacloban City after Typhoon Yolanda.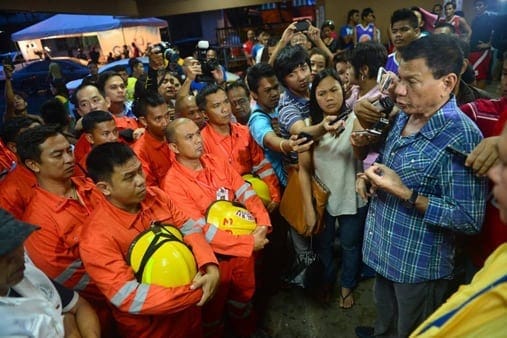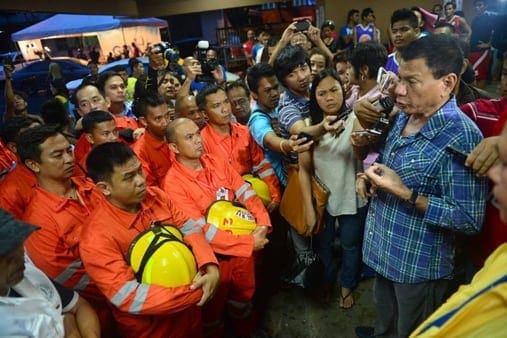 And yes, he arrived earlier than President Noynoy Aquino. In fact, upon seeing the devastation brought by Typhoon Yolanda (with the international code name "Haiyan"), Digong suggested having the "state of calamity" declared earlier by the government be changed into "state of emergency" because "there is no local government functioning anymore."
Also Read: 10 Unforgettable Pinoy Politicians We Wish Were Still Alive
He's also best remembered for his controversial statement following the tragedy: "God must be [have been] somewhere else or he forgot that there's a planet called Earth." 
But after the initial shock, the Davao mayor started working. He brought with him Php 8 million worth of relief goods, financial assistance, and rescue equipment from Davao City's very own Central 911.
For their outstanding rescue efforts, both Mayor Duterte and the Davao City Central 911 were awarded plaques of appreciation during the 30th Kadayawan Festival in 2013.
21. Meet Baste, the younger Duterte.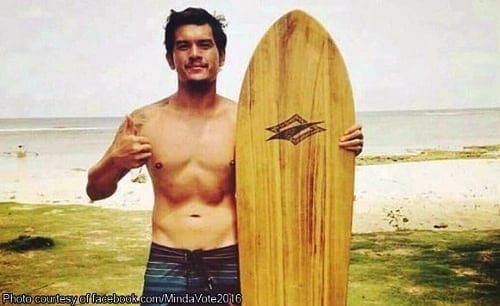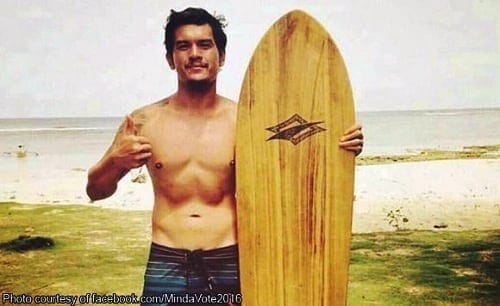 Save for their friends and relatives, almost nobody knew Duterte has a younger son. But things have changed when Sebastian was appointed the representative of the older Duterte in several speaking engagements. Suddenly, he's the center of the spotlight, and things won't probably change now that his father is the new Philippine president.
He may look intimidating with his lip ring and tattoos, but Sebastian or 'Baste' to his friends is actually uncomfortable facing a huge crowd. In one campaign rally in Hong Kong, for example, the 28-year-old surfer and businessman said he felt "uneasy" in front of around 8,000 to 10,000 people. He also prefers a simple life and is hopeful to keep it that way once he's part of the First Family.
Baste has two kids from two different mothers. He plans to marry his second wife as soon as he saves enough money. The younger Duterte graduated from Ateneo de Davao with a political science degree, which he earned after several semesters in two college courses. He tried to enter law school but quit after only three months.
22. Rodrigo Duterte on China issue.
Asked about his stand on the territorial disputes in the South China Sea, Duterte said in an interview that he would call for multilateral talks involving claimant countries plus allies including the United States, Japan, and Australia.
Also Read: The Baffling Truth About Philippine's Claim Over Sabah
The tough-talking mayor also insisted that he's open to having "joint ventures" with China as long as the latter would respect the 200 nautical mile Exclusive Economic Zone mandated by the international law. He also said that he "would say to China, 'do not claim anything here and I will not insist also that it is ours'. But then I will just keep (turn) a blind eye." 
23. Rodrigo Duterte vs. Prospero Nograles.
In 2007, the political rivalry between Mayor Rodrigo Duterte and Majority Floor Leader Prospero Nograles reached fever pitch. It all started when 11-year-old Marianet Amper of Davao made headlines after committing suicide due to poverty.
Nograles accused Digong of misusing intelligence funds, which could've been enough to alleviate poverty and therefore prevent the suicide from taking place. He also linked the Davao City mayor to a mining operator who was allegedly involved in several killings in the city.
In response, Mayor Duterte challenged his opponent to a fight: "Do you really want to fight? I am giving it to you. You just choose (the kind of fight). What do you want? I'm going to slap you, you bull…st," he said in a local TV program.
As for the allegation regarding the intelligence funds, the infuriated Duterte said: "Eat all of these, Boy. Drink the gallons of gasoline I have given to the police and the military."
Also Read: 10 Things Filipino Politicians Must Stop Doing
The clash between the two reportedly started when Nograles failed to win the mayoralty of Davao City twice–in 1992 when he was defeated by Duterte himself; and in 1998, when the position was won by Benjamin de Guzman whom Duterte supported.
In between these periods, things seemed to be going well between the two Davao politicians. In fact, both of them were part of an alliance that helped campaign the Arroyo administration's national and local candidates in the 2004 elections. Duterte even volunteered to protect Nograles in 2006 when an assassination plot against the latter was uncovered.
But it wouldn't be long before the two started throwing accusations against each other. Again in 2007, Duterte accused Nograles of diverting millions of funds from Lakas to help in the campaign of the party-list group Kalahi of which the latter's son was a nominee. Nograles, meanwhile, blamed Duterte for the death of broadcaster Fernando Lintuan.
Ironically, Nograles was among those who expressed their support for Duterte in 2015 when the latter was yet to announce that he would run for the presidency.
24. Rodrigo Duterte on religion and being "sexually abused as a child."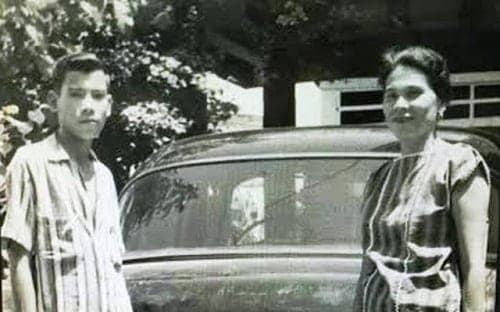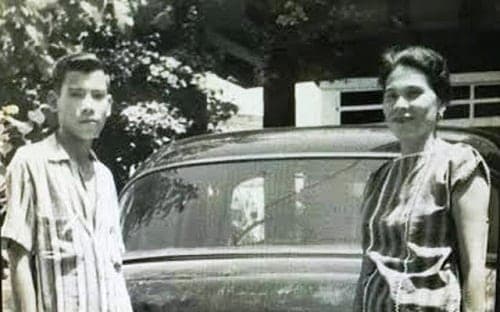 Although raised a Catholic, Mayor Duterte has never been a regular churchgoer. In January 2016, he told the Federation of Filipino Chinese Chamber of Commerce and Industry Inc. (FFCCCII) that he no longer goes to church because he can't perform his duties as mayor and be a devout Catholic at the same time. He said:
"(Kung) pakinggan ko yang Ten Commandments, pati yung pari diyan, wala na akong magagawa sa pagka-mayor ko." 
However, he clarified that he only "forfeited"  his religion for the meantime, and hasn't completely abandoned his faith. This shouldn't be surprising as Duterte has never been a fan of the Catholic Church, specifically the priests.
Amidst the controversy he faced after "cursing" Pope Francis, Duterte revealed that he was sexually abused by a Catholic priest while studying at the Jesuit-run Ateneo de Davao University. He said:
"I was abused by one of you when I was young….I will tell you the names of the prominent persons who were my batch mates [in the Ateneo.] All of us were victims of sexual abuses committed against minors at that time, including me. And I will tell you my story…We are all abused! Sexually!"
25. Rodrigo Duterte is the first Filipino lawyer-president who didn't top the bar exam.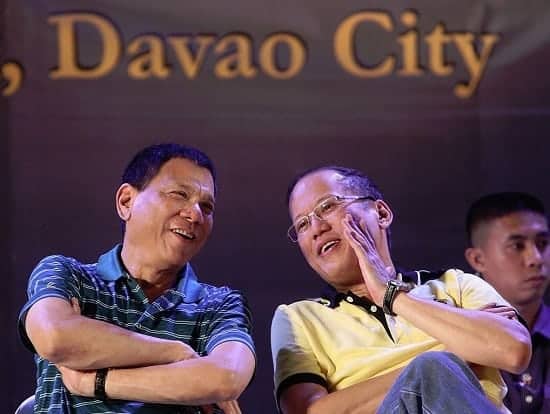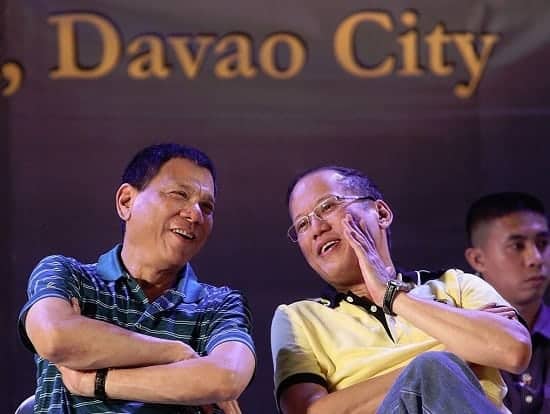 Duterte takes the seat of the presidency with many 'firsts' under his name. Not only is he the oldest (and the first septuagenarian) president in history, he's also the first to have the biggest leap from a local to a national position as well as the first from Mindanao to be elected as president.
He's also the first lawyer since Ferdinand Marcos to win the presidential elections. Marcos was the topnotcher (1st place) in the 1939 Bar Exams.
Other lawyer-presidents who came before him likewise placed in the said prestigious exam, namely:  Diosdado Macapagal (1st place, 1936 Bar Exams), Carlos P. Garcia (7th place, 1923), Elpidio Quirino (2nd place, 1915), Jose Laurel (2nd place, 1915), Manuel A. Roxas (1st place, 1913), Manuel Quezon (4th place, 1903), and Sergio Osmeña (2nd place, 1903).
As mentioned earlier, Duterte took up law at San Beda. He got a score good enough to pass the Bar Exams in 1972.
References
'Billboard King' is crowned House Speaker. (2008). Philippine Center for Investigative Journalism (PCIJ). Retrieved 10 May 2016, from http://goo.gl/y61S0G
Accomplishments. Rodrigo Duterte Official Website. Retrieved 4 August 2015, from http://goo.gl/hjiFCx
Bartolo, R. (2005). Mindanao State of Mind. The Filipino Reporter, (33). Retrieved from http://goo.gl/7lzxMK
Diaz, B. & Lacamiento, G. (2014). Duterte vows to aid CV cops, eyes Danao retirement. The Freeman. Retrieved 29 July 2015, from http://goo.gl/6078fm
Duterte admits links to Davao Death Squad. (2015). ABS-CBNnews.com. Retrieved 4 August 2015, from http://goo.gl/TKJfyd
Duterte declines 'World Mayor' award nod, says he's just doing his job. (2014). Inquirer.net. Retrieved 4 August 2015, from http://goo.gl/0WQIMQ
Duterte defends allowing hero's burial for slain NPA leader. (2015). Inquirer.net. Retrieved 5 August 2015, from http://goo.gl/fQXAJA
Duterte's net worth rose by P1.35M in 2014. (2015). MindaNews. Retrieved 4 August 2015, from http://goo.gl/AJPYXf
Espejo, E. (2014). A man of many names: Davao's controversial, colorful Mayor Duterte. Asian Correspondent. Retrieved 1 August 2015, from http://goo.gl/OcFNSw
Fabunan, S. & Bencito, J. (2015). Duterte: I was sexually abused as a child. Manila Standard Today. Retrieved 10 May 2016, from http://goo.gl/pli4vG
Federal system to create 14 states – Duterte. (2015). The Manila Times. Retrieved 5 August 2015, from http://goo.gl/A4hYfY
Gavilan, J. (2016). The many firsts of president-elect Duterte. Rappler. Retrieved 29 June 2016, from http://goo.gl/nSxNfK
Guillermo, A. (2012). Historical Dictionary of the Philippines (p. 142). Scarecrow Press.
Ho, A. (2016). Duterte leaves religion for mayoral duties; sees Roxas as 'useless'. CNN Philippines. Retrieved 10 May 2016, from http://goo.gl/vGLd4M
Lacorte, G. (2005). Women swarm office for tubal ligation. Philippine Daily Inquirer, p. A14. Retrieved from https://goo.gl/Lv9KgM
Lacorte, G. (2013). God was away when 'Yolanda' flattened Tacloban—Duterte. Inquirer.net. Retrieved 10 May 2016, from http://goo.gl/osiBCY
Mangahas, M. (2016). Duterte's 2015 SALN: P14.8-M cash in bank, tops rivals in wealth growth.Philippine Center for Investigative Journalism. Retrieved 10 May 2016, from http://goo.gl/B0xv4s
Manlupig, K. (2016). Duterte son answers call of campaign. Inquirer.net. Retrieved 10 May 2016, from http://goo.gl/tCjuPK
Maragay, F. (1995). Ramos: Let's be calm over Flor's tragedy. Manila Standard, p. 3. Retrieved from https://goo.gl/BQDWaw
Mendoza, A. (2015). Duterte tells Vice Ganda: I used to be gay but I was reformed. Inquirer.net. Retrieved 3 August 2015, from http://goo.gl/NUl52n
Morales, N. (2016). Philippines' Duterte calls for summit to solve South China Sea spat. Reuters. Retrieved 10 May 2016, from http://goo.gl/kbcUk8
Nawal, A. (2015). Nograles to vote for rival Duterte in 2016. Inquirer.net. Retrieved 10 May 2016, from http://goo.gl/5nTj4N
Oaminal, C. (2013). Ramon Duterte St., Cebu City. The Freeman. Retrieved 29 July 2015, from http://goo.gl/TkDOYi
Philippine Daily Inquirer,. (2002). Rodrigo Duterte: Come on, make his day, pp. E1, E3, E4, E5. Retrieved from https://goo.gl/pyTeSx
Philippines: Dismantle 'Davao Death Squad': Investigate Involvement of Officials in Targeted Killings. (2009). Human Rights Watch. Retrieved 3 August 2015, from https://goo.gl/qW8xN3
Placido, D. (2016). Duterte's son wants to keep simple life in case dad wins. ABS-CBN News. Retrieved 10 May 2016, from http://goo.gl/8Ri9f7
Ranada, P. & Caduaya, E. (2015). 22 things to know about 'Duterte Harry'. Rappler. Retrieved 10 May 2016, from http://goo.gl/9BMbP0
Regalado, E. (2006). Duterte confirms slay plot vs Nograles. philSTAR.com. Retrieved 10 May 2016, from http://goo.gl/7LD60I
Regalado, E. (2015). 'Duterte's presidential candidacy to unite Cebu politicians'. philSTAR.com. Retrieved 29 July 2015, from http://goo.gl/2N11jd
Santos, D. (2004). Duterte pays reb's hospital bills. Philippine Daily Inquirer, p. A17. Retrieved from https://goo.gl/H9oYeq
Santos, D. & Zonio, A. (2003). Drug users, pushers wooed with cash, jobs. Philippine Daily Inquirer, p. A14. Retrieved from https://goo.gl/QeCXCM
Santos, R. (2015). FAST FACTS: Philippine Bar examination. Rappler. Retrieved 29 June 2016, from http://goo.gl/yEhs8F
Shenon, P. (1995). Outcry Mounts In Philippines Over Hanging. The New York Times. Retrieved from http://goo.gl/L1ra60
Soledad Roa Duterte. RAFI Triennial Awards Website. Retrieved 3 August 2015, from http://goo.gl/GcVvrT
Stop at 3, Duterte tells couples. (2012). Inquirer.net. Retrieved 5 August 2015, from http://goo.gl/DGGYpk
Tesiorna, B. (2015). Leyte solon recognizes Davao City's help during Yolanda. CNN Philippines. Retrieved 10 May 2016, from http://goo.gl/zJ2qHR
The Mayor. Rodrigo Duterte Official Website. Retrieved 3 August 2015, from http://goo.gl/XyA1Iq
The New York Times,. (1988). Ramon Durano Dies; Marcos Backer Was 82. Retrieved from http://goo.gl/qSwVSD
Torrevillas, D. (2014). Duterte who?. philSTAR.com. Retrieved 3 August 2015, from http://goo.gl/Wa6M6F
Tupas, J. (2007). Davao City arch enemies linked each other to scams. Philippine Daily Inquirer, p. A16. Retrieved from https://goo.gl/GCAY3K
Zabriskie, P. (2002). The Punisher. TIME. Retrieved from http://goo.gl/quEquA