For those who grew up in the 90's, the names Agatom, Ugat-Puno, and Palikpik always ring a bell.
In case you don't remember, they are the original cast of Sineskwela, a groundbreaking ABS-CBN show which proves learning science doesn't need to be dry and boring. It was the lord of local educational shows, so to speak, and even received an international award in 2003.
Fast forward to 2013 and the impact of Sineskwela is still fresh in our memories. And since we all love "Throwback Thursdays", why not do the same thing for Sineskwela's most memorable characters?
In no particular order, here's the original cast of Sineskwela, what they're up to these days, and what they look like.
Giselle Sanchez a.k.a. "Ate Giselle"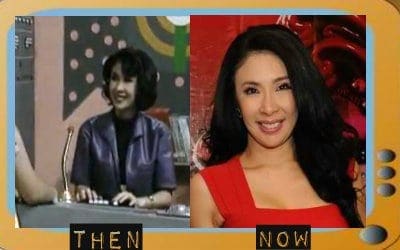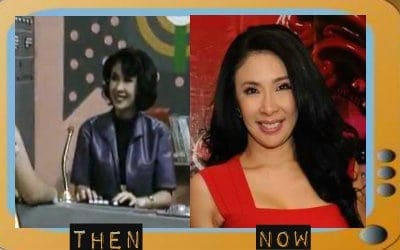 Then: A magna cum laude graduate from University of the Philippines, Giselle Sanchez made a mark as one of Sineskwela's original 'mentors'.
Now: Since her stint in Sineskwela, Giselle's career has blossomed both in TV and movies. She's best known as a "sexy stand-up comedienne" and an in-demand hostess during election campaigns.
When not appearing on TV, she's busy hosting corporate events and writing a column for Manila Bulletin. She recently starred in the one-act play "Salaminkera" with a goal of raising women's awareness of iron-deficiency anemia. [Image source]
Follow Giselle on Twitter.
Winnie Cordero a.k.a. "Ate Winnie"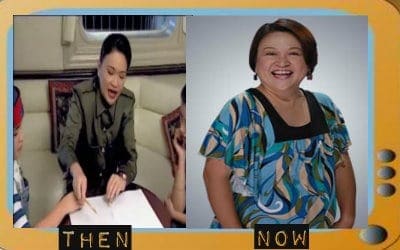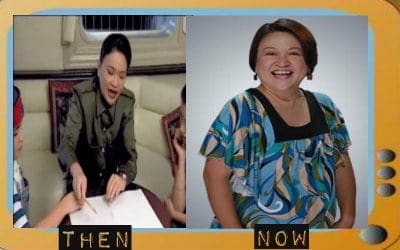 Then: Most kids from the 90's wished they had a science teacher as cool and bubbly as "Ate Winnie". Before Sineskwela, Winnie Cordero was also a member of Batibot's pool of talents.
Now: Winnie has cemented her career in broadcasting over the years. She is now a news anchor for TV Patrol and DZMM's Todo-Todo Walang Preno. You can also watch her every morning as a segment host of Umagang Kay Ganda, along with veteran actor-turned-host Ariel Ureta. [Image source]
Roobak Valle a.k.a. "Ugat-Puno"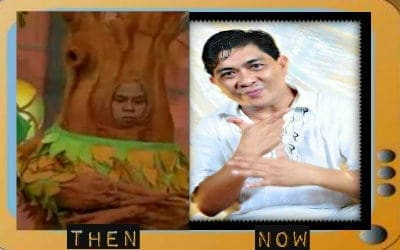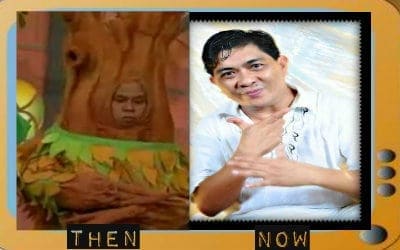 Then: Half-human and half-tree, "Ugat-Puno" represents the environment and our dire need to protect it. He was also the most confusing. Although two or more actors seemed to took turns in playing the role, Roobak Valle received the most credits.
Now: For over 25 years, Roobak Valle has worked for Gantimpala Theater Foundation as one of its in-house directors. His prolific career enabled him to direct various fund-raising productions, sales conferences, and corporate events. Some of his works include educational plays like Ibong Adarna, Noli Me Tangere, and Florante at Laura. [Image source]
Icko Gonzales a.k.a. "Kuya Bok"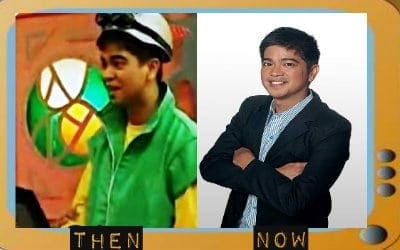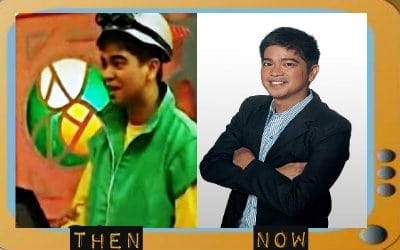 Then: "Bok" (Frederico Gonzales in real life) was the charming leader of the Sineskwela team. Before joining the hit educational show, Icko started his career in theater plays and as part of the short-lived boy group called "Boys Will Be Boys".
Now: Icko is still pretty much active in theater. Some of his notable roles include Beast in Guam's production of Disney's Beauty and the Beast and MJ in Freddie Santos' Widows, Orphans, and Wildebeests. He is also an in-demand writer-director for different trade events. As a Christian, he spreads the Gospel as an active member of their church and the 700 Club Asia. [Image source]
Follow Icko on Twitter.
Maan Munsayac a.k.a. "Kulitsap"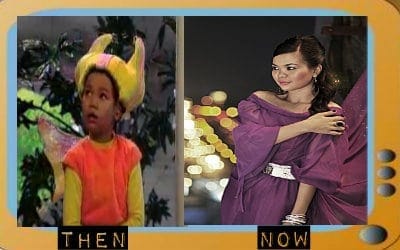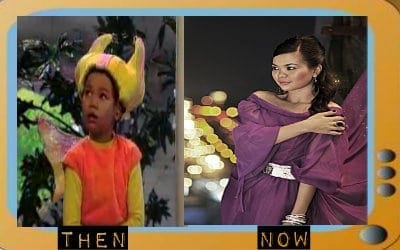 Then: As the name suggests, Kulitsap represents ants, bees, and every small creature that poked our curiosity when we were young. Played by Maan Munsayac, Kulitsap is best remembered as one of Sineskwela's memorable triumvirate–or a "love triangle", depending on who you ask.
Now: Maan Munsayac has migrated to the US and now works as a registered nurse. [Image source]
Sheena Ramos a.k.a. "Palikpik"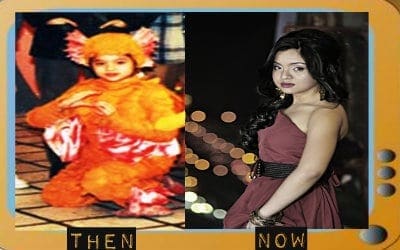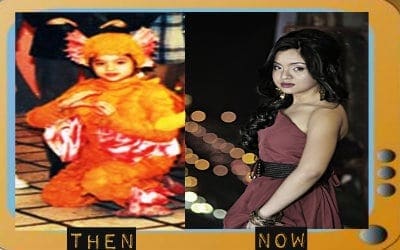 Then: Sheena Ramos played the role of "Palikpik" (literally translates as "fins"). She was the chubby half-man, half-fish who loves to explore the ocean and other bodies of water. Sort of like the "shokoy"–only cuter and smarter.
Now: Of course, Sheena is now a grown-up but the charming face she was known for is still there. According to her social media profiles, Sheena now works as a digital marketing strategist for TV 5. [Image source]
Follow Sheena on Twitter.
Christine Bersola-Babao a.k.a. "Anatom"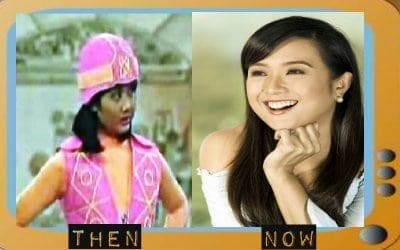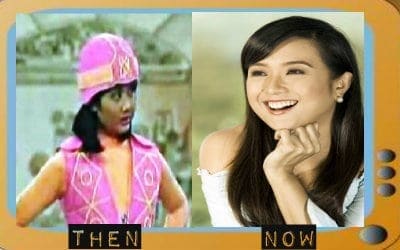 Then: Christine Bersola's Anatom has the extraordinary ability to transform into an atomic particle. Thanks to her and Agatom, we were able to explore every nook and cranny of human anatomy as if we're also there. Apart from her stint in Sineskwela, Christine Bersola also jump-started her career in broadcasting as a weather girl for ABS-CBN's TV Patrol.
Now: Christine Bersola is now happily married with news anchor Julius Babao. When not busy taking care of her two kids, Christine writes for parenting magazines and also hosts in ParenTIN.tv, one of the country's first parenting online show. She also works for TV5's "Good Morning Club" as one of its mainstay hosts.
Follow Christine on Twitter.
Brenan Espartinez a.k.a. "Agatom"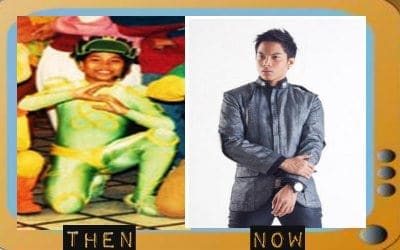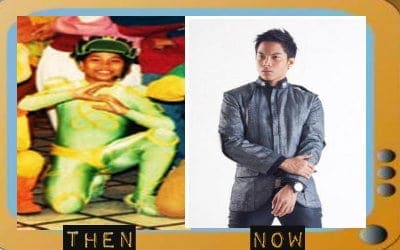 Then: It's impossible to remember Sineskwela without the young and witty "Agatom". He was the male counterpart of Anatom and also possesses the ability to explore the inexplorable. During the last days of Sinekwela, Brenan Espartinez reappeared in the show as "big Brenan" along with former child actress Agatha Tapan.
Now: Brenan returned to the limelight after becoming a runner-up in GMA's "Pinoy Pop Superstar". He was also a member of the short-lived singing group called "Kaya" under Ryan Cayabyab. The said group was nominated for MTV's Best New Band category in 2001. Early this year, he released an album in collaboration with Hollywood's Bluetown Syndicate and SkeeTv's Joe Fabio.
Follow Brenan on Twitter.