With the innumerable lives lost and inestimable damage wrought by the Philippine Revolution and the subsequent Philippine-American War, we can only imagine the numerous possibilities that might have been had Spain—of its own accord—left the Philippines freely in the late 18th century.
In his 1765 memorial addressed to the Spanish King and entitled "Demonstracion Del Misero, Deplorable Estado De Las Filipinas" (Demonstration of the Deplorably Wretched State of the Philippine Islands), Royal Fiscal of Manila Francisco Leandro de Viana lamented how the British occupation of Manila which ended just months earlier devastated much of the city and colony's economy.
Also pointing to the Philippines' constant draining of Spain and Mexico's own finances, Viana suggested two options to the Spanish monarch: either leave the islands altogether or do something to beef up its economy and defenses.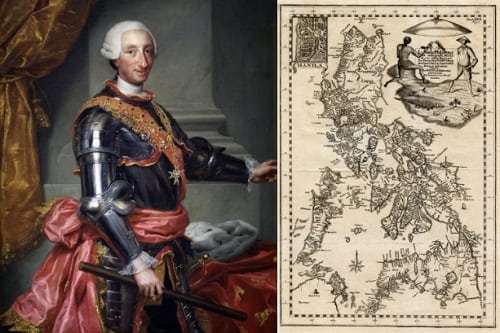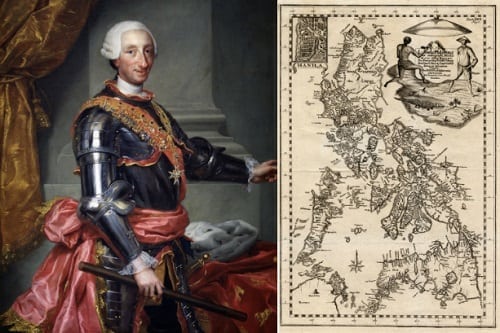 His call was painfully crystal-clear: If Spain wasn't going to do anything to improve the colony's economy and finances, then it must just well pack up and leave.
Elaborating further, Viana—a gifted economist who later joined the Royal Economic Society of the Friends of the Country—said that due to the Philippines' faraway location, economic reforms must be implemented to make sure the colony could stand up to external threats on its own. As someone who lived under the British occupation, Viana pointed out how the English coveted the colony due to its strategic position as the gateway to Asia and would readily take it again if given the chance.
To that end, he suggested reforms which included but were not limited to letting the Philippines directly bring its goods to Spain instead of Mexico and training the natives in sound economic practices. The size of Spain's armed forces should also be increased and their soldiers given bigger pay and benefits as an incentive for them to remain.
While Viana suggested an increase in tribute or its alternative in church tithes, he also explicitly called for its proper use and advocated severe punishment on any official who would engage in graft and corruption.
Also Read: 7 Myths About Spanish Colonial Period Filipinos Should All Stop Believing
Unfortunately, Viana's two suggestions of either leaving the islands or a more liberal economy were never heeded, with Spain—much too busy dealing with issues in its own turf and other colonies of its worldwide empire—plodding on towards the 18th and 19th century, hence keeping the Philippines like a powder keg waiting to explode.
References
Blair, E., Robertson, J., & Bourne, E. (1903). The Philippine islands, 1493-1803 : explorations by early navigators, descriptions of the islands and their peoples, their history and records of the Catholic missions, as related in contemporaneous books and manuscripts, showing the political, economic, commercial and religious conditions of those islands from their earliest relations with European nations to the beginning of the nineteenth century. Cleveland, Ohio.
Basques in the Philippines by Marciano R. De Borja
The Age of Trade: The Manila Galleons and the Dawn of the Global Economy by Arturo Giraldez