Do you remember the Tasaday tribe?
For those who aren't familiar, these were "Stone Age" people discovered living in isolation somewhere in Mindanao but later discredited as just another hoax.
Little known, however, is the fact that a few years after this tribe was 'discovered,' another group of primitive cave-dwellers hit the headlines. And this time, it was for real.
In 1978, the said cave-dwellers were found living inside the crater of an extinct volcano in Palawan. When they were 'rediscovered,' signs that they survived many years with little or no contact with the outside world became evident.
They were wearing loincloths made of hammered bark, their women bare-breasted and decorated with colorful bead necklaces. As for their daily sustenance, the tribe relied on root crops like cassava and created fire by rubbing two stones together. One of them even declined to have their crude fire-making tools be traded with a modern lighter.
The sensational news reached the Malacañan Palace, and then President Marcos wasted no time to visit the remote Filipino tribe. In total, 86 people belonging to the cave-dwelling community were recorded. They all lived in caves "clustered at different levels on the walls of the crater," hence they were named  "Tau't Bato" which literally means "stone people" or "people of the rocks."
Also Read: 18 Intriguing Facts You Might Not Know About Ferdinand Marcos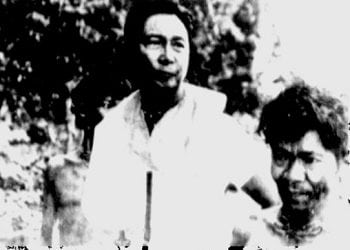 When the president arrived along with his wife and other companions, not only did they witness a little-known tribe with an intact culture, but also things that could be considered archaeological treasures.
Among these discoveries were ancient potteries as well as petroglyphs (or rock drawings) inside the caves, which indicate that the "Tau't Bato" tribe had been around since Neolithic times.
There are also rumors that the purpose of the visit was not purely scientific. It is said that his team found gold treasures inside the caves (including those worn by the tribe's dead ancestors) which the president then added to his already massive hidden wealth.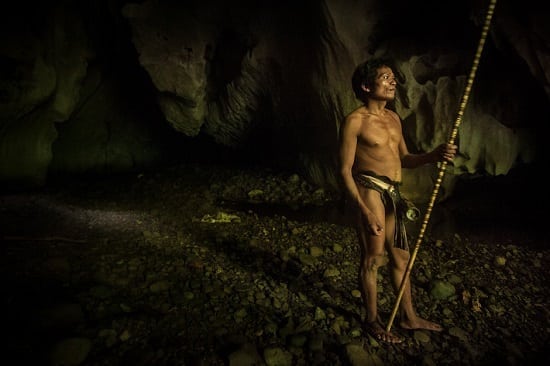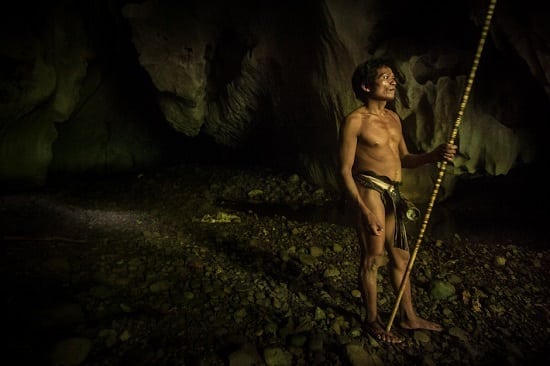 Today, the "Tau't Bato" tribe lives in their homes within a bowl-shaped valley called Singnapan Basin. They find shelter inside the caves during the rainy season when floods in the valley become inevitable.
Although no longer as isolated as they once were (few curious folks visit them every year), we can only hope their culture will remain intact for the years to come.
Fast Facts:
*Most Filipinos refer to the tribe as "Tau't Bato" or "Tao't Bato." However, they were originally called "Taaw't Bato," a Palawano term which also means "people of the rock."
*The Tau't Bato are a subgroup of the larger Pala'wan indigenous group, whom they share the same language and beliefs with. What makes the Tau't Bato different from the rest is the fact that they reside in the crater of an extinct volcano during the rainy season.
Also Read: These Century-Old Photos from National Geographic Bring The History of Filipino Tribes To Life

*In 2005, three people headed by journalist Reyster Langit visited the tribe for a documentary. Failing to observe necessary precautions, the three contracted cerebral malaria. Langit would later die in California while in treatment; his two companions also died of complications.
*The tribe now survives through gathering fruits, hunting and planting crops and rice. They are also involved in barter locally known as sambi.
References
Chicago Tribune,. (1978). Cave dwellers found in Philippine volcano, p. 9. Retrieved from https://goo.gl/UOosLN
Maentz, J. (2012). The Palawan Tau't Bato of Singnapan Valley. Jacob Maentz Photography. Retrieved 8 February 2017, from https://goo.gl/pGkOGE
Tau't Bato. Ethnic Groups of the Philippines. Retrieved 8 February 2017, from https://goo.gl/MfJA05