Progress is impossible without change. In the case of Manila, taking the road to modernization meant getting rid of landmarks and other things that once defined this historic city. Let's pay tribute to some of the most memorable things we will probably never see in Manila again.
Also Read: 22 Things We No Longer See in Manila
1. The Milkmaid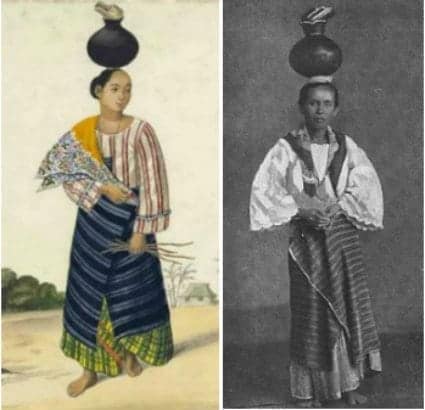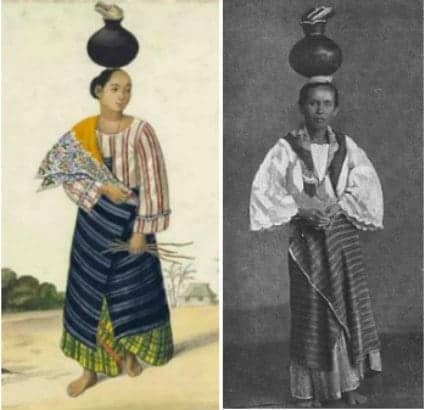 Back when convenience stores were not even known yet, Manileños usually bought their food either from the market or street peddlers. Those who want milk, for example, relied on milkmaids or dairymen for their daily supply.
Although one could contract 19th-century establishments such as La Perla del Oceano (located at 23 Crespo Street in Quiapo) to deliver daily fresh carabao milk to their doorsteps, most Filipinos still preferred to get it from milkmaids. And who would not? These working women were known at that time for selling fresh but cheaper milk, the price of which would remain the same for as long as 30 years!
In the book The Governor-General's Kitchen:Philippine Culinary Vignettes and Period Recipes 1521-1935, food historian Felice Prudente Sta. Maria shares a lengthy description of a Filipina milkmaid originally published in Ilustración Filipina, a Spanish language magazine which ran from 1859 to 1860:
A milkmaid "accepts monthly payments, and only in very special cases will ask for advanced payments." She usually carries an earthen jar on her head because "she is not used to carrying an umbrella, nor would she use it without running the risk of ruining her merchandise." The said jar was half-covered so as to prevent the milk from getting sour. A chupa was also placed at the jar's mouth which the milkmaid used for measuring.
A Filipina milkmaid at that time was known for her professionalism, punctuality, and speed. It is said that milkmaids' "movements have a certain regularity resembling the handling of arms by the militia." 
The article went on to describe a typical day in the life of a milkmaid in Manila: "She enters the house and hurriedly goes to the place for delivering milk. She stops like a soldier, lowers the earthen jar and the chupa (or half-chupa), which is always made of bamboo. She measures out the daily ration, returns the jar and chupa to their place, and goes off to the street in a flash, to repeat the described scene in the houses of all her other customers."
2. Fiesta Carnival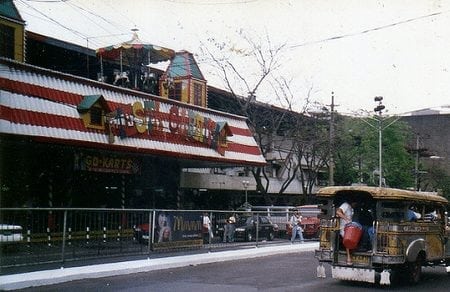 Long before we were introduced to Star City, Enchanted Kingdom and even forgettable places like "Big Bang sa Alabang" and "Boom na Boom" in Philcite, kids and adults alike would already come flocking to Fiesta Carnival.
Fiesta Carnival was a warehouse-like indoor amusement park in Cubao. For kids with simple joys, however, the place was their own Disneyland. 
Those who grew up in the 70's all the way to the 90's will surely remember the carousel, caterpillar, horror train, mini-Ferris wheel, roller coaster, the Go-Karts, the dinosaurs, just to name a few. The place also offered a host of other attractions such as shooting galleries, ring tosses, and even live magic shows hosted by clowns.
Also Read: 13 Nostalgic Pinoy Kid-Oriented TV Shows That Defined Our Childhood
In 2000, Fiesta Carnival relocated across SM (just beside the original site of Automatic Center Cubao branch) and had since turned into an outdoor amusement park. Sadly, its magic had already faded, and it didn't take long before it closed down for good. Fiesta Carnival was later replaced by the EGS call center building. Its former location, on the other hand, is now occupied by Shopwise.
3. Puente de España (Bridge of Spain)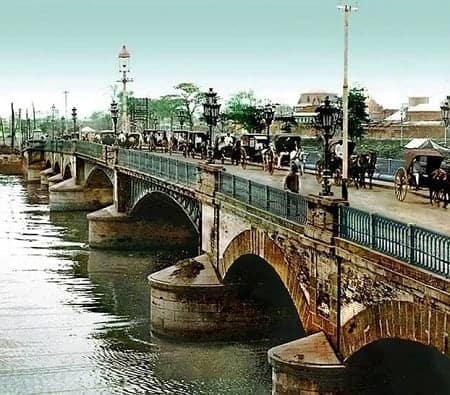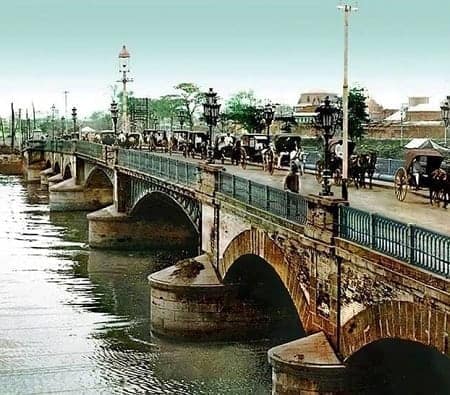 Contrary to popular belief, Puente de España (Bridge of Spain) and Jones Bridge are not the same, nor was the former the progenitor of the latter. In fact, the two bridges once stood parallel to each other, but the older Bridge of Spain had to be dismantled soon after Jones Bridge was completed.
Also Read: 11 Things From Philippine History Everyone Pictures Incorrectly
Puente de España was officially opened on January 1, 1875. It was preceded by Puente Grande, a beam bridge which opened in 1630 and connected Intramuros with the business district of Binondo. It was later transformed into a stone bridge in 1814 and was renamed Puente de Piedra. After it was badly hit by an 1863 earthquake, the bridge was reconstructed and renamed Puente de España.
For many years, Puente de España had accommodated pedestrians and vehicles ranging from calesas to tranvias. Unfortunately, in 1914, a typhoon caused Pasig River to overflow and brought damage to the center pier of the bridge. This incident prompted the American colonial government to construct a new bridge in 1916.
In 1921, the Jones Bridge (named after former Virginia Rep. William Atkinson Jones, principal author of the Philippine Autonomy Act of 1916), was completed. It once stood to the west of the older Puente de España. Designed by Juan M. Arellano, the Jones Bridge was a neoclassical concrete arch bridge that connected  Binondo on Calle Rosario (now Quintin Paredes Street) with the center of the city in Ermita.
Soon after the new bridge was opened, Puente de España was gradually dismantled. The original Jones Bridge, on the other hand, was badly damaged during WWII. It was reconstructed in 1945 but never retained its original majestic design.
4. The original Rustan's Makati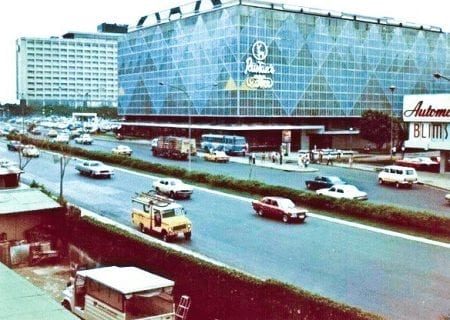 Built in the 1970's, the Rustan's in Ayala Avenue was the go-to place for quality gifts and other merchandise. It was one of the first stores ever built by Rustan's, a company owned by the Tantoco family that would later grow into a department store empire.
READ: 20 Beautiful Old Manila Buildings That No Longer Exist
Rustan's Makati became an iconic store, partly because of the unique design by Architect Jose Sala. The box-like store stood out more due to the elegant blue tiles covering it, an unforgettable feature that would signal everybody that they were approaching the most modern shopping center of that era. Sadly, the building was later remodeled and the blue tiles were replaced by a newer but boring facade.
5. Botica Boie
Botica Boie was a pioneer drug store in the Philippines best remembered for its electric eye doors and a soda fountain where kids could order chocolate ice cream soda.
Established in 1830 by the Spanish physician Lorenzo Negrao, the original pharmacy later grew and went under different German owners until it was finally incorporated in 1884 by Reinhold Boie into what we knew as Botica Boie.
Reinhold Boie was originally employed by W. Von Borris, owner of a pharmacy in Escolta. When the business grew, Boie was sent to Vigan to open another pharmacy. Due to some legal requirements, the store had to be named after Boie, and so the famous drug store was born in this part of Ilocos.
Recommended Article: 14 Beloved Pinoy Products That Are No Longer Available
Botica Boie was later sold to Paul Sartorius (then owner of the business originally started by Dr. Negrao). Too sick to run the pharmacy, Sartorius asked Boie (who already returned to Germany) to come back. In the end, the Sartorius family agreed to sell the business to Boie and his partner Otto Ziegert. The enterprise came to be known as Boie & Siegert until its original owners died in 1896.
In 1918, the ownership of Botica Boie was transferred to the group behind the Philippine American Drug Co. (PADCO), thus changing the company's name into PADCO-Botica Boie. The venerable institution finally closed its doors in the 1960's.
Botica Boie was initially located at 81-87 Escolta before it moved to 95 Escolta in 1916, running back to Calle San Vicente. When the business folded up, the famous soda fountain moved to the Round Table Restaurant at Manila Doctor's and much later, to the Floating Restaurant at Makati Medical.
6. Manila COD Christmas Display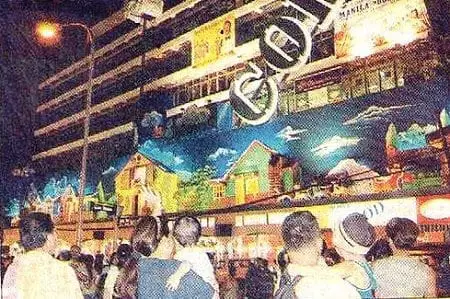 Among the many things that once decorated Cubao, the Manila COD Christmas Display is probably the most memorable. It was the star of Christmastime, with Filipino families from Manila and as far as nearby provinces flocking to the department store just to watch animatronic figures as they enact Christmas-inspired scenes.
The first show happened in 1957 when the Manila COD (which stands for "cash on delivery") was still on Avenida. It was conceptualized by then 24-year-old Alex Rosario Sr. who thought that an animated window display would be an affordable way to help their family-run business get noticed.
Recommended Article: 9 Fascinating Facts You Didn't Know About Christmas in the Philippines
He put his idea to the test by installing a belly dancer made of plaster of Paris and fitted with an electric fan motor. The moving window display was an instant hit and was soon followed up by the first Christmas display featuring Santa Claus. They used the same strategy when Manila COD moved to the Araneta Center in Cubao in 1966, with themes varying from Cinderella and Nativity to Philippine history (shown in 1972 after the martial law declaration) and even Christmas Galactica (shown in 1969 in celebration of the moon landing).
Although the Manila COD closed down for good in 2002, the traditional Christmas show has been adopted by the Greenhills Shopping Center in Ortigas Avenue.
7. The 19th-century Pasig River Lighthouse
At the dawn of the 19th century, the Spanish colonial government wanted to modernize the Philippines' maritime industry, making it more suited for the Manila-Acapulco galleon trade. In line with this vision, the Pasig River Light, known as the first light station in the country, was established at the mouth of Pasig River in 1642, during the administration of Governor-General Sebastian Hurtado de Corcuera.
It was not until two centuries later, on September 1, 1846, that the first farola or lighthouse in the country was erected at the site. The 49-foot (15 m) tower, as well as the nearby lighthouse keeper's dwelling, were made of masonry taken from the quarries of Meycauayan, Bulacan. The original lighthouse was a five-story stone tower, with its topmost part being the gallery-lantern room. As for its design, the lighthouse was constructed using both the renaissance revival and Victorian architectural styles.
Also Read: The Basco Lighthouse (And Other Fascinating Trivia About Batanes)
During its heyday, the Pasig River farola was a famous landmark, serving as a welcoming beacon which signaled vessels around Manila Bay that they were entering the historic river. As time passed by, however, the lighthouse had been gradually obscured by land reclamation and the expansion of the Port of Manila. Finally, in 1992, the original lighthouse was demolished, and was subsequently replaced by an architecturally inferior 46-foot (14.02 m) conical concrete structure.
8. The Giraffes of Manila Zoo
Since its inception in 1959, the Manila Zoological and Botanical Garden (popularly known as Manila Zoo) has fascinated kids and adults alike with its variety of flora and fauna.
However, the zoo–which used to be a top attraction in Manila (aside from the Luneta Park)–has failed to keep up with other local and international zoos, a problem brought about by mismanagement and its failure to properly take care of its animals. As a result, some of the animals that once fascinated many visitors are now just considered part of Manila Zoo's history. These include the rhinoceros, the black panther, kangaroo, camel, and the giraffes– the majority of which have died due to natural causes.
READ: 7 Prehistoric Animals You Didn't Know Once Roamed The Philippines
In some cases, however, animals died due to irresponsible (and cruel) visitors. Molly the giraffe, for example, choked to death several years ago after a visitor fed her with a plastic straw. Unfortunately, the other giraffe named Sally also died a year after Molly. There used to be three giraffes in Manila Zoo (see photo above) but today, visitors can only see a replica or effigy of a giraffe which hardly satisfies their curiosity.
So far, none of the plans to bring new giraffes to the Manila Zoo have materialized. In 2008, for example, representatives from the People for the Ethical Treatment of Animals (PETA) wrote petitions to the Tanzanian government and successfully stopped the plans of transferring giraffes to the Manila Zoo.
9. Manila Grand Opera House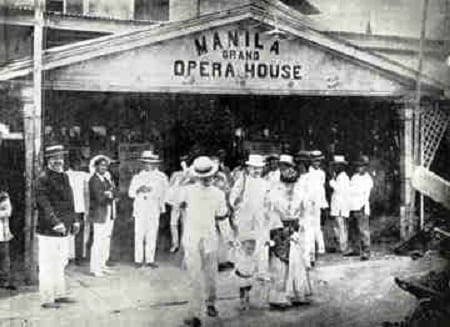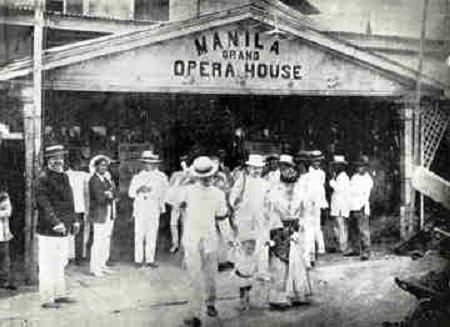 Located at Rizal Avenue in Santa Cruz, the Manila Grand Opera House (MGOH) was the place to be if you want to be entertained the classical way. From operas to other stage shows, the MGOH became the venue of various cultural events that helped shape the history of Philippine theater.
Once considered the cultural center of the country, MGOH was built on the site originally occupied by the National Cycle Track owned by N.T. Hashim. The NCT building was converted in 1900 into Teatro Nacional (National Theater) where the Russian Circus Troupe would perform every time they visited the country.
Also Read: 10 Most Infamous Traitors in Philippine History
Two years later, in 1902, it turned into an opera house when the visiting Italian Opera Company led by Balzofiere signed an agreement with Hashim to have the building reconstructed. Hence, the Manila Grand Opera House was born.
Well-ventilated, spacious, and featuring amazing acoustics, MGOH was clearly ahead of its time. It had also been dubbed as the "theater with a history": aside from visiting opera companies, it also became the venue of choice for Rizal Day celebrations, national assemblies (including the first Philippine Assembly on October 16, 1907), and performances of iconic vaudeville and zarzuela stars like Jovita Fuentes and Atang de la Rama.
In 1943, a fire engulfed MGOH leaving only its basement intact. Two years later, Toribio Teodoro (owner of the "Ang Tibay" shoe factory), bought the property and built commercial offices. The opera house was turned into a movie theater in the 60's before it was finally bought by former Ambassador to Laos Antonio Cabangon Chua from the Teodoros.
Today, the former location of the opera house is occupied by a hotel and casino complex.
10. JD Transit Bus


Established in the 1940's by Vicente A. Heras, JD Transit buses once ruled Manila roads. In fact, Filipinos who lived in Manila from the 50's and well into the 70's practically growing up riding these iconic red buses whose livery remained the same until the company closed shop.
As one of the pioneers of Philippines' bus industry, JD Transit was one of the founding members of the Bus Operators Association of the Philippines (BOAP) when it was established in 1954. The company had used Fords since 1946 as the latter were "reputed for their safety, dependability, and economy." Passengers who were lucky enough to ride in one of these early buses remember JD Transit for the cleanliness and no-smoking policy within its vehicles. The drivers and conductresses were also very courteous, and both were also required to wear their uniforms which included a cap and a badge.
In the late 80's, a combination of oil crisis, labor union strikes, and the emergence of the government-owned Metro Manila Transit Corporation (MMTC) caused the business of JD Transit to suffer. The company never recovered and decided to shut down its operations for good.
Also Read:
References
Arceo-Dumlao, T. (2007). COD is no more, but show goes on. Inquirer.net. Retrieved 21 March 2015, from http://goo.gl/o6xdcp
De La Torre, V. (1981). Landmarks of Manila 1571-1930. Makati: Filipinas Foundation, Inc.
Gopal, L. (2013). Jones Bridge. Manila Nostalgia. Retrieved 7 March 2015, from http://goo.gl/y74VjM
Harper, B. (2005). The original soda fountain. Philippine Daily Inquirer, p. A14.
Rodriguez, R. (2004). Manila Zoo revisited. philSTAR.com. Retrieved 27 March 2015, from http://goo.gl/1wXLNK
Santos, T. (2008). Hint of nostalgia on site of Manila Grand Opera House. Inquirer.net. Retrieved 27 March 2015, from http://goo.gl/LwPpa3
Servando, K. (2009). Activists bare naked truth about Manila Zoo. News Break Archives. Retrieved 27 March 2015, from http://goo.gl/Tb9Pz1
Sta. Maria, F. (2006). The Governor-General's Kitchen: Philippine Culinary Vignettes and Period Recipes 1521-1935 (pp. 166-167). Mandaluyong City: Anvil Publishing, Inc.
Vanzi, S. (2003). RP's oldest lighthouse restored. Philippine Headline News Online. Retrieved 27 March 2015, from http://goo.gl/l4Dpnu
Vorpal, J. (2013). 10 Places in Manila that Evoke Childhood Nostalgia. Smart Parenting. Retrieved 7 March 2015, from http://goo.gl/PDULwW