Love is a universal language: we all want to love and be loved because that's a human thing to do.
Before we can share our lives with someone, however, we all need to take risks. Sometimes the risk pays off, and you end up with Mr. or Ms. Right. Unfortunately, it's not always the case for everybody else.
Also Read: The Real-Life Fairy Tale That Changed Philippine History Forever
Indeed, love may bring either joy or sorrow–and we have our own historical figures to prove it. Here are 6 of the greatest love teams in Philippine history whose relationships didn't end up happily ever after:
6. Gen. Douglas MacArthur and Dimples Cooper.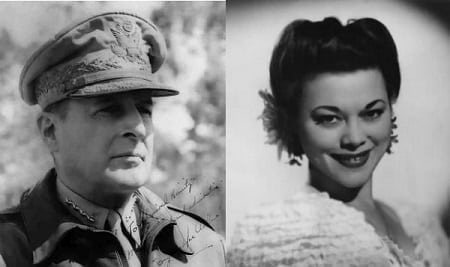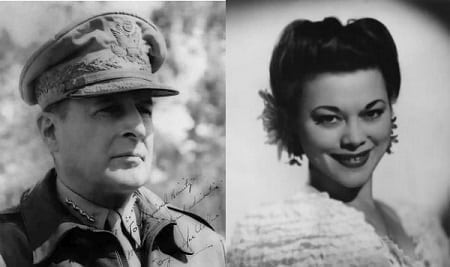 Immortalized by his famous line "I shall return," General Douglas MacArthur was assigned to the Philippines twice: from 1922 to 1924 and from 1928 to 1930. During the latter, MacArthur's marriage with his wife was already over, and the great general was probably longing for a romantic affair. He soon met his paramour, a budding Filipina actress named Isabel Rosario Cooper.
Also known as "Dimples," the beautiful mestiza was the recipient of the first on-screen kiss in Philippine cinema. She did the said kissing scene with actor Luis Tuason in the movie "Ang Tatlong Hambog" (The Three Blowhards). However, it was the moment when her beauty caught the eye of General MacArthur that changed Dimples' life forever.
In 1930, General MacArthur returned to the United States, having been appointed the chief of staff by then-president Herbert Hoover. He then secretly made arrangements for Dimples to follow him, making sure that his mother, Mary Pinkney Hardy, would never know anything about his affair. Dimples flew to the US and was subsequently lodged at an apartment in Georgetown district of Washington, D.C.
Dimples lived a life of luxury, although everything was kept in secret. Since she was not expected to go out, Dimples spent most of her time inside the apartment with only a pet poodle as her companion. The boredom soon took its toll on Dimples so she began traveling around the city in style and had affairs with several prominent men. Or so the story goes.
Trivia: General Douglas MacArthur served as Manila Hotel's "General Manager"
In 1934, MacArthur sued two journalists, Drew Pearson, and Robert S. Allen, for a libelous piece which appeared in the gossip column "Washington Merry-go-Round." He eventually ended his relationship with Dimples after the journalists were able to track down his mistress and bought love letters from her.
Lest the news about the affair would reach his mother, General MacArthur dropped the suit and simply paid Dimples a total of $15,000 to disappear for good. He also gave his mistress tickets that would bring her back to Manila. But instead of returning to her home country, Dimples moved to the Midwest to start a hairdressing shop. She later tried her luck in Hollywood where she landed very small roles in films such as "The King and I" and a Charlie Chan feature.
Disappointed by how her life and career turned out, the middle-aged Dimples Cooper committed suicide with an overdose of barbiturates in 1960.
5. Gen. Flaviano Yengko and his lady love.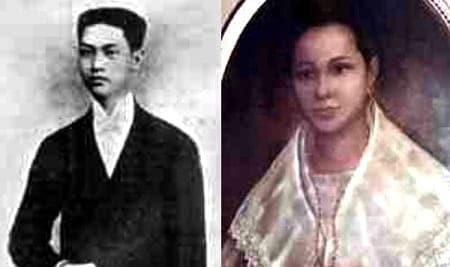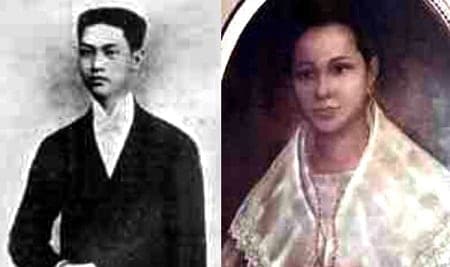 Born in Tundo, Manila on December 22, 1874, Flaviano Yengko was a law student at UST when he decided to join Gen. Emilio Aguinaldo's revolutionary army. But unlike other brave men of his time, Yengko did it not only to free his country but also to prove to the father of his lady love that he's man enough to fight for a great cause.
In the book "The Price of Freedom," Gen. Jose M. Alejandrino details how he met Yengko in Cavite in 1896. He said that Yengko was "dressed in an elegant woolen suit, neat and correct." Of course, it was normal for a young man to be well-dressed, especially for Yengko who was courting a lady from Cavite at that time. However, it didn't sit well with the girl's father who preferred Yengko's rival, a young man who was already involved in several battles.
The father insisted that Yengko didn't deserve his daughter's hands because the young man  "does not know anything but to dress like a woman and is incapable of picking up a gun and fighting like a man for our cause." These painful words soon reached Yengko who then stood up and did everything he could to prove the naysayer wrong.
Without asking permission from his mother, Yengko joined Aguinaldo's revolutionary army in November 1896. He went on to perform his first task of delivering bags of gunpowder from Manila to Cavite. Yengko also bravely fought in Battle of Binakayan in 1896 and in a conflict with Spanish forces led by General Cornelio de Polavieja in 1897, earning him the rank of brigadier general.
Unfortunately, Yengko was fatally wounded during the Battle of Salitran (also known as Battle of Pasong Santol) in March 1897. He was immediately brought to a hospital in Imus where he was nursed by his sweetheart. At that point, Yengko finally earned the respect of his lady love's father who previously doubted his capabilities. However, true love was not able to save him from imminent death.
Yengko became the youngest Filipino general to die in combat. He was only 23 years old.
4. President Manuel Roxas and Jovita Fuentes.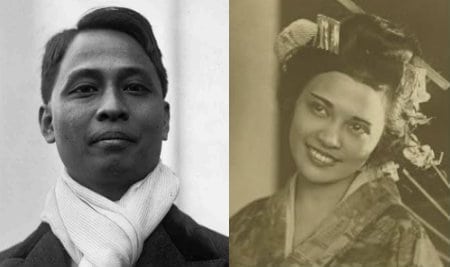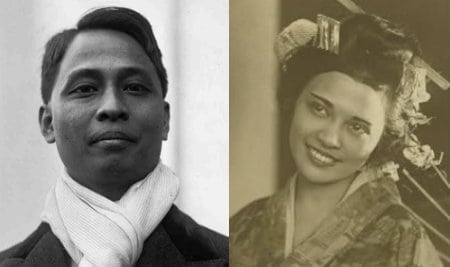 Both Manuel Roxas and Jovita Fuentes hailed from Capiz. The former went on to become the 5th president of the Philippines while the latter wowed the international audience as an opera singer. They were romantically linked to each other–some say it was just puppy love while other sources believe it was true love gone wrong.
Manuel and Jovita were childhood sweethearts. The relationship had to take a back seat when Manoling–as Roxas was fondly called–was sent to study in Hongkong. He later graduated from Manila High School and then took up law at the University of the Philippines. Meanwhile, Jovita was sent by her father, Don Canuto Fuentes, to Manila to further her studies. And this is when Manoling and Jovita crossed paths once again.
LISTEN: Rare Recording of "Arimunding-Munding" by Jovita Fuentes (circa 1925)
For a while, Jovita lived with Manoling's two aunts who were old maids. He used to visit the place not just to bring lanzones to his aunts, but also to watch Jovita play the piano. Before long, the two began dating each other. The relationship lasted for 3 years and ended when Jovita declined Manoling's proposal, the reason of which was Manoling's refusal to talk to her parents about the marriage.
Heartbroken, the two parted ways. Manoling eventually married Miss Philippines Trinidad de Leon who was also a daughter of Sen. Ceferino de Leon of Bulacan. Jovita, on the other hand, traveled abroad and found international success as an opera singer.
Rumor has it that Manoling only married Trining to advance his career as a politician. As for Jovita, she became the first National Artist for Music in 1976 but never married.
3. Félix Resurrección Hidalgo and Maria Yrritia.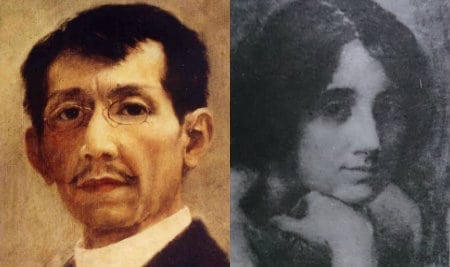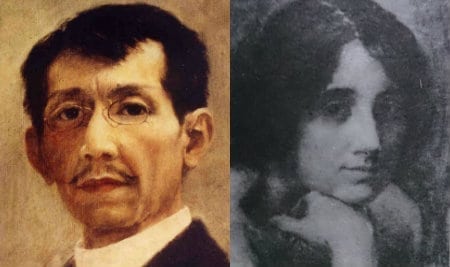 Félix Resurrección Hidalgo was considered as one the greatest 19th-century Filipino painters, having won the silver medal in the Madrid Exposition of 1884 for his masterpiece Las Virgenes Cristianas Expuestas al Populacho (Christian Virgins exposed to the mob). But like his contemporary Juan Luna, Hidalgo's life was as colorful as his works.
For 40 years, a beautiful lady named Maria Yrritia served as Hidalgo's model. They started as friends, but their relationship soon blossomed into romance. Yrritia became Hidalgo's live-in partner until his death. They were never married, much to the dismay of his family in the Philippines who were conservative Catholics.
When Maria visited the Philippines in 1909, she spent most of her time inside her suite in La Palma de Mallorca in Intramuros as she didn't find the people–Hidalgo's family included–friendly. Hidalgo, on the other hand, stayed in the Philippines for 6 months in 1912, after almost 30 years of living in Europe. Realizing that Manila had a lot less to offer, he returned to Paris via a steamer and the Trans-Siberian route.
Hidalgo died in 1913 in Barcelona, Spain. Yrritia brought home his remains which were subsequently interred in the Cementerio del Norte (Manila North Cemetery). She was then invited by Hidalgo's family to stay with them, but she refused and returned to Paris instead.
In 1917, after closing Hidalgo's Paris studio and settling his affairs, Yrritia grew weary and decided to go back to the Philippines. Unfortunately, she was on the way to Manila when she was killed in a shipwreck off the African coast on May 26, 1917.
2. Jose Rizal and Leonor Rivera.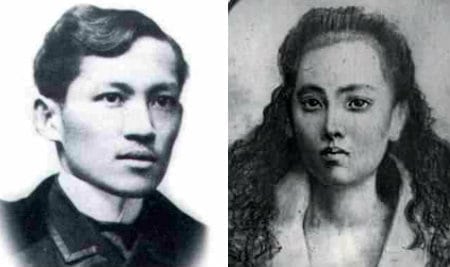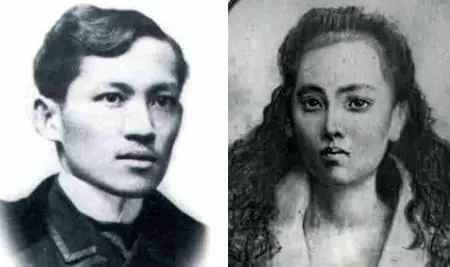 Although our history books suggest that Rizal was somehow a playboy, there's no doubt that his first love was Leonor Rivera, his near-cousin and childhood sweetheart who became the inspiration behind the character Maria Clara in Noli Me Tangere. 
A native of Camiling in Tarlac, Leonor Rivera captured Rizal's heart when they met during the former's 13th birthday party. Rizal was then a medical student who boarded at the Casa Tomasina, which at that time was managed by the Riveras. Bumping into each other was inevitable: Leonor and Rizal's youngest sister, Soledad, were both boarding students at La Concordia College. Before long, the casual encounters blossomed into a full-fledged romance.
For a decade (1880-1890), the star-crossed lovers wrote each other countless of letters, even after Rizal left for Europe to further his medical studies. They continued to keep in touch, but they never saw each other again–no thanks to Noli Me Tangere which already reached the Philippines and had put anyone close to Rizal under scrutiny. Worse, Leonor's mother, who was already aware of Rizal's reputation as a "filibusterer," bribed the local postal clerk so the letters wouldn't reach Leonor.
Also Read: 9 Reasons Why Rizal Was Just As Human As The Rest Of Us
When the letters stopped coming, the two grew more and more distant from each other. Fearful that Rizal would only put her daughter's life in danger, Leonor's mother did everything she could to stop the relationship. She convinced Leonor to marry Henry Kipping, an Englishman and railroad engineer who was involved in the construction of the Dagupan-Manila railway.
Leonor agreed to marry Kipping on three conditions: Her mother would stand beside her during the wedding, and she would never sing or even play the piano again for as long as she lived. Upon hearing the sad news, Rizal allegedly "wept like a child." It took him half a year before he told what had happened to his friend and confidant, Ferdinand Blumentritt.
In 1893, Rivera died after giving birth to her second child with Kipping. It is said that one of her requests was to have the silver box containing the ashes of Rizal's burned letters be buried with her.
1. Juan Luna and Paz Pardo de Tavera.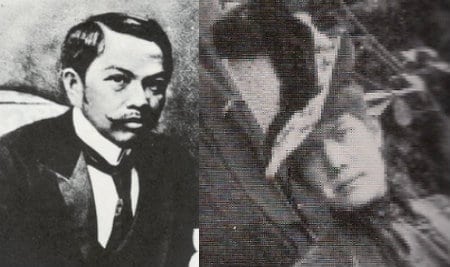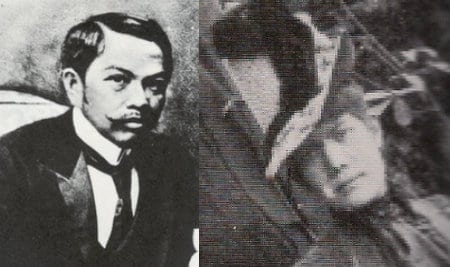 Best known for his prize-winning masterpiece 'Spoliarium,' Juan Luna's victory in the Madrid Exposition of 1884 earned him the admiration of women–one of them was Paz Pardo de Tavera.
Paz and Juan easily crossed paths because the Pardo de Taveras opened their home in Europe to ilustrado or intellectuals. The two fell in love with each other, and eventually tied the knot on December 8, 1886. The marriage produced two children: Maria de la Paz, who died at a young age, and Andres, who later grew up to become one of pre-war Manila's most prominent architects.
Juan Luna and his family lived in the house owned by his mother-in-law, Juliana Gorricho. It was located at Villa Dupont, a group of houses in Paris which shared the same street address. It was at this exact place where Luna's jealousy ignited a dark event that changed their lives forever.
Also Read: 10 Amazing Pinoy Trivia That Will Blow Your Mind
Paz allegedly met a  certain 55-year-old man named Monsieur Dussaq at Mont Dore, and had since spoken fondly of him. This didn't sit well with the ill-tempered Luna who would spy on Paz and beat her a couple of times for having an "affair" with Dussaq. The Pardo de Tavera matriarch, Doña Juliana Gorricho, came to the rescue and called his sons to protect Paz.
However, it was too late. On September 23, 1892, Luna shot both Paz and his mother-in-law, Juliana, point-blank. The latter was killed on the spot while Paz was brought to the hospital and died 11 days later. Felix Pardo de Tavera, who tried to intervene, also sustained minor chest wounds.
Despite committing the murders that shook their whole neighborhood, Luna was acquitted because it was considered a "crime of passion."
References
fFe: The Magazine for Filipinos in Europe,. (2014). Valentines Series: Juan Luna's Love Story. Retrieved 11 February 2015, from http://goo.gl/ZR3xHy
Francia, L. (2014). A sad tale of conquest and betrayal. Inquirer.net. Retrieved 11 February 2015, from http://goo.gl/jILr0w
GMA News Online,. (2014). Ang pag-ibig sa bayan ng batang heneral na si Flaviano Yengko. Retrieved 11 February 2015, from http://goo.gl/b5twsS
Ocampo, A. (2010). Looking Back (pp. 11-13;14-16). Pasig City, Philippines: Anvil Publishing, Inc.
Ocampo, A. (2011). Love in the time of revolution. Inquirer.net. Retrieved 11 February 2015, from http://goo.gl/aZciQV
Ocampo, A. (2012). Love that kills. Inquirer.net. Retrieved 11 February 2015, from http://goo.gl/R6rmCb
Sison, G. (2014). The secret life and loves of Manuel Roxas. Inquirer.net. Retrieved 11 February 2015, from http://goo.gl/yEFb8E
Trillana III, P. (2012). Scholars divided on Jose Rizal's true love. Inquirer.net. Retrieved 11 February 2015, from http://goo.gl/mHQsgQ