A Japanese soldier named Lt. Hiroo Onoda hid in the remote Philippine island of Lubang during World War II. Unfortunately, he was not told that the war officially ended in 1945 so he remained in hiding for 29 years, not out of fear of execution, but due to his loyalty to the Imperial Army.
From Japan to Lubang, Philippines
Hiroo Onoda was only 20 years old and working at a trading company in China when he was called up to join the army.
After passing the physical exam, he immediately quit his job and returned to Japan in August 1942.
During the training, Onoda was chosen to become part of the Imperial Army intelligence school where he was taught how to conduct guerilla warfare. He then left Japan to join the Sugi Brigade in the Lubang Island, Philippines.
He was tasked to lead the Lubang Garrison for the guerilla warfare. Their division commander ordered all his men to never "die by your own hand" so whatever happens, they should continue to survive even if it means living on coconuts.
Sadly for Onoda, he took his commander's words quite literally.
Onoda was supposed to destroy the Lubang airfield but after they were outnumbered by the Allied Forces, the garrison commanders left him in the dark.
Soon, the remaining soldiers retreated into the inner parts of the island and split up into different groups with 3 to 4 members each.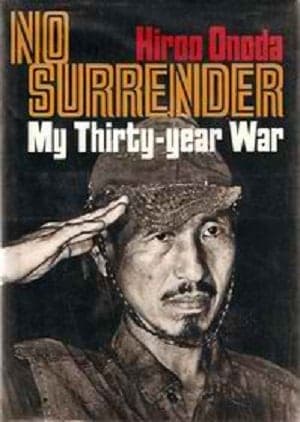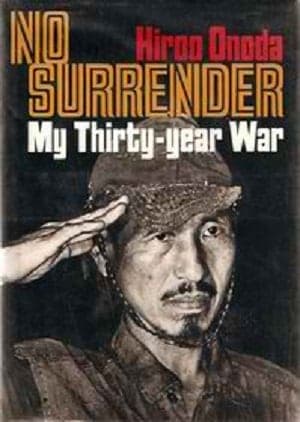 No Surrender
Three people joined Onoda in his cell, namely: Private Yuichi Akatsu (22 years old), Private Kinshichi Kozuka (24 years old), and Corporal Shoichi Shimada (30 years old).
The group saw leaflets after leaflets announcing that the war had already ended. However, fearing that the Allied Forces were just misleading them, Onoda and the rest of his group dismissed all those information as a hoax.
After a few years of hiding and struggling with hunger, Akatsu decided to surrender in 1949. Shimada and Kozuka, on the other hand, were killed during a clash with local patrol in 1954 and 1972, respectively.
In 1974, Norio Suzuki, a college dropout from Japan, went to the Philippines for a journey that would ultimately discover the whereabouts of Onoda.
Suzuki succeeded to meet Onoda face to face. However, the latter refused to come with Suzuki and explained that he would only surrender under his commander's order.
Eventually, Suzuki traveled all the way back to Japan to find Major Taniguchi, Onoda's former commander who was already working as a bookseller at that time. Finally, on March 29, 1974, Taniguchi met Onoda and gave the latter an order stating that all combat activity was to be stopped.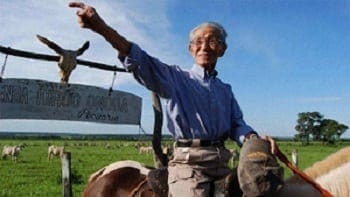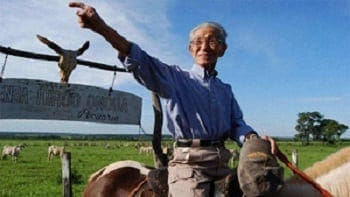 "Paragon of the Japanese Soldier."
The 52-year old Onoda surrendered to the Philippine government and presented his samurai sword to then President Ferdinand Marcos as a symbolic gesture.
Marcos, in turn, returned it to him and pardoned Onoda for the crimes he committed while in hiding.
Also Read: 6 Shocking Facts About Philippine Presidents
Onoda returned to Japan and received a hero's welcome. In fact, the Japanese ambassador to the Philippines even dubbed him as the "paragon of the Japanese soldier" for showing unbelievable loyalty to the emperor.
Onoda later married Machie Onuki, a 33-year-old hostess from Tokyo, and settled down at a ranch in Brazil. The couple returned to Japan in 1984 to open a school that taught survival skills to kids.
Hiroo Onoda died on January 16, 2014, at the age of 91.