Pinoys love to eat bread. It's a staple food in the country second only to rice. For this reason, the bakery business in the Philippines is one of the most profitable ventures you can invest in.
Let's find out the ins and outs of opening a bakery business in the Philippines and whether or not it's the right business idea for you.
Go back to the main article: Best Small Business Ideas in the Philippines with High Profit
Table of Contents
Who Should Start a Bakery Business?
Full-time entrepreneurs with experience in baking either through a previous job in a bakery or paid hands-on training.
How Much Capital Is Needed To Start a Bakery Business?
Initial investment ranges from ₱50,000 to ₱150,000 depending on the monthly cost of rent, equipment, utensils, ingredients, and business permits. Let us discuss every expense you will incur as you start your bakery business.
1. Monthly Rent
Unless you have your place, rent will be one of your bakery's fixed costs. If you're aiming to place your business in an urban city or populated areas like malls, schools, churches, or jeep/bus terminals, you need to prepare at least ₱10,000 for rent. 
Meanwhile, rental fees are much cheaper in rural areas, towns, or small barangays which might cost only at least ₱5,000. 
2. Equipment, Tools, Utensils
You must have a budget of ₱40,000 – ₱100,000 for baking equipment1. Estimated prices of some baking equipment are listed below.
Stainless gas ovens with 2 – 12 plates cost ₱18,000 to ₱30,000
Stainless steel banca (pasong) costs ₱3,500 to ₱5,000 depending on sack capacity
Display rack (estante) costs at least ₱10,000 to ₱16,000. You can also purchase smaller bread racks that cost ₱3,500 – ₱4,000
Dough roller costs ₱35,000 and above depending on horsepower
Other baking tools and utensils include rolling pin, dough cutter, weighing scale, measuring cups, spoons, and spatula with a total cost of not more than ₱2,000. 
There are stores that sell baking equipment packages which are usually cheaper than buying one at a time. Furthermore, you may also consider acquiring second-hand equipment from previous bakery owners as long as they are still in good shape. 
3. Ingredients
These include flour, sugar, egg, and salt which might cost you not more than ₱2,500. 
4. Delivery Vehicle (Optional)
You may also want to invest in a motor vehicle that enables you to deliver your bread products. A motorcycle together with a sidecar is priced at least ₱90,000.
Sample Breakdown of Investment Requirements (Pandesal Business)
The total capital needed to start a bakery business also depends on what type/s of bread you're planning to sell. If you'll exclusively sell plain or malunggay pandesal, for example, the cost to put up the business will be significantly lower since its ingredients are inexpensive and readily available (see the table below to have an idea of how much money you need to start a pandesal bakery).
a. Cost of Utensils
| | |
| --- | --- |
| Utensils | Cost |
| Measuring cups/Spoons (plastic or stainless steel) | ₱152.50 |
| Spatula | ₱61 |
| Stainless bowl #32 (2 pcs.) | ₱427 |
| Dough cutter | ₱53.50 |
| Plancha | ₱64.75 |
| Cheesecloth | ₱25.50 |
| Subtotal | ₱784.25 |
b. Equipment
| | |
| --- | --- |
| Equipment | Cost |
| Weighing scale for spices (0-1 kg) | ₱334 |
| Dough kneader | ₱83,853 |
| Oven (8planza – thermostat) | ₱45,738 |
| Working table | ₱15,246 |
| Subtotal | ₱145,171 |
c. Raw Materials/Ingredients
| | | | |
| --- | --- | --- | --- |
| Item | Baker's % | Kilograms | Cost |
| Bread | 100% | 50 kg | ₱1,372 |
| Water | 55% | 27.5 kg | ₱0 |
| Refined sugar | 18% | 9 kg | ₱383.75 |
| Vegetable shortening | 5% | 2.5 kg | ₱156.50 |
| Salt | 1.7% | .86 kg | ₱9 |
| Instant yeast | 19% | .38 kg | ₱133.50 |
| Subtotal | | | ₱2,054.75 |
What Are the Pros and Cons of Having a Bakery Business?
1. Pros
Filipinos love to eat bread any time. At breakfast, they love eating pandesal and monay with a hot cup of coffee. Come merienda time, they usually snack on sweeter bread varieties like ensaymada, mamon, cheese bread, and pan de coco, washing it down with a cold bottle of their favorite soft drinks.  If you are to open a bakery business in the Philippines, bread and beverage are the perfect combos to sell.
You have ready buyers regardless of the social class you're trying to target. For the masa, classic Filipino bread is a proven best-seller. The higher-end market, on the other hand, buys more expensive varieties like hamburger buns, French bread, and cinnamon rolls.
People buy convenience. The working class is too busy (or broke) to sit down in a fine dining restaurant to eat. They want an affordable food product to satisfy their cravings like bread that they can easily buy from a bakery and bring wherever they go.
2. Cons
It's more demanding than a food cart business or other food businesses that require smaller capital. Apart from the initial investment, you also have to invest a lot of your time, dedication, and patience to see through the tough times. That's why people who start a bakery business in the Philippines without any passion for bread-making rarely succeed.
With lots of bakeries around, setting up a new one means facing a lot of competitors. It might be challenging to offer something new or high-quality to entice potential customers.
How Much Does a Bakery Business Earn?
Earnings from a bakery business depend on your daily number and type of bread produced, number of sales, and the cost of ingredients used. Generally, the minimum profits of a small bakery business range from ₱1,000 – ₱2,500 per day.
For instance2, a bakery with 1 sack of first-class flour (25 kilos) can create a 50-kilogram dough that can produce around 1,670 pieces of pandesal (assuming each piece is at least 30 grams). The average market price of pandesal is ₱2, so if you use one sack of flour per day to produce pandesal, your total revenue is around ₱3,400. The estimated total cost of ingredients used for this amount of pandesal is ₱1,900. Hence, the profit from a sack of flour of pandesal per day is around ₱1,500.
If your bakery produces a variety of bread types, there is a higher chance of earning more. You can pump up your profits up to ₱2,500 daily3. However, beware of the risk of experiencing a loss due to additional ingredient costs if you're planning to produce more bread types.
How To Start a Bakery Business in the Philippines: 12 Steps
1. Evaluate the Reason Why You Want To Open a Bakery Business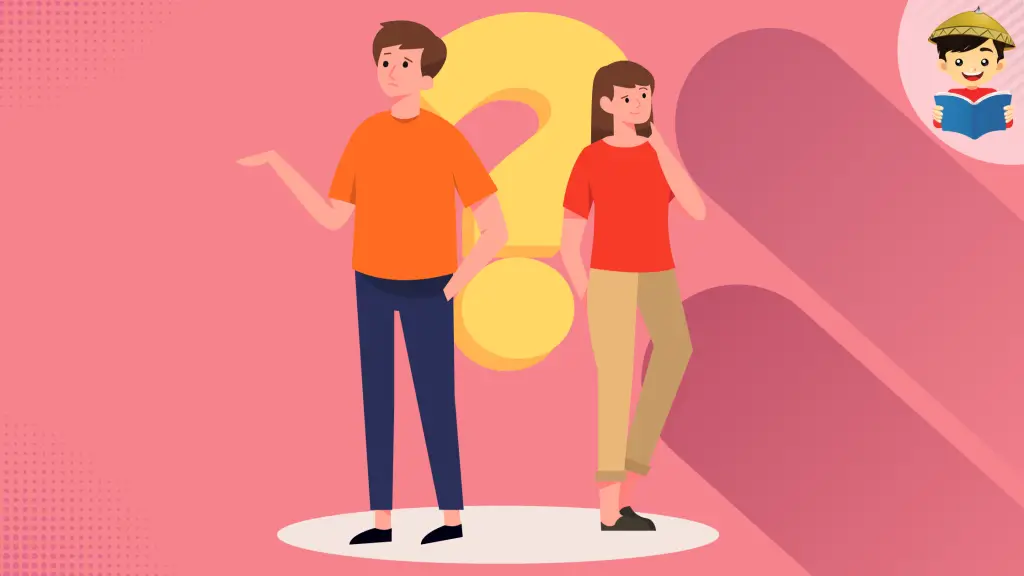 Running a bakery business in the Philippines is challenging.
Money is not the be-all and end-all of opening a bakery. You also need the knowledge capital that will help you manage the minute details of this food business.
If you're just here for the money without the passion, training, and expertise needed, you might quit in the face of struggles. Know your purpose and start from there.
2. Take Up Baking Courses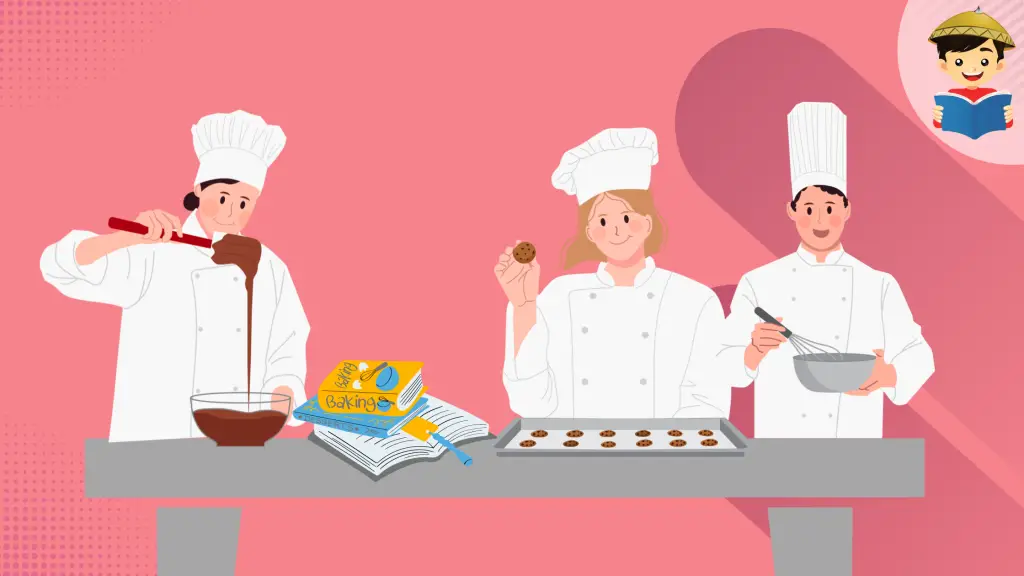 Starting a bakery business is different from baking cookies at home. You can learn the latter through YouTube tutorials and books about baking.
Baking for a lot of people, on the other hand, requires you to scale everything up.
People love to buy from bakeries that produce a hundred or thousand pieces of bread with the same taste. And this consistency can be achieved if you hire bakers who know about business-scale baking.
But what if one or all of your bakers suddenly quit? Unless you also know how to bake, your bakery business will inevitably stop operation.
Fortunately, there's no shortage of schools or training programs that can teach you hands-on baking experience.
Flour mills provide free or paid baking courses as part of their marketing efforts. The knowledge and skills they teach are recommended for aspiring bakery business owners because their seasoned instructors teach not only hands-on baking experience but also the business side of it.
One month of training experience should be enough to equip you with the tools you need to start running a bakery business.
The following is a list of baking schools owned and operated by flour mills:
If you're planning to open a bakery that will exclusively offer pandesal, you can grab the training opportunities offered by these institutions:
a. Department of Science and Technology – Science and Technology Information Institute (DOST-STII)
Address: Gen. Santos Ave. Upper Bicutan, Taguig, Metro Manila
Tel. Nos.: (632)837.2191 to 95 / Telefax: 837.7520
Email: [email protected]
Website: http://www.stii.dost.gov.ph
b. Techno Learning Resources and Community Empowerment Livelihood Center, Inc. (TLRCE)
Address: Room 504, De Oro Bldg., EDSA-Boni Ave., Mandaluyong City, Metro Manila
Tel. Nos.: 84259217 / Mobile: 0998-791-7090 and 0917-378-4224
Facebook Page: TLRCE Livelihood Center, Inc.
3. Perform Basic Market Research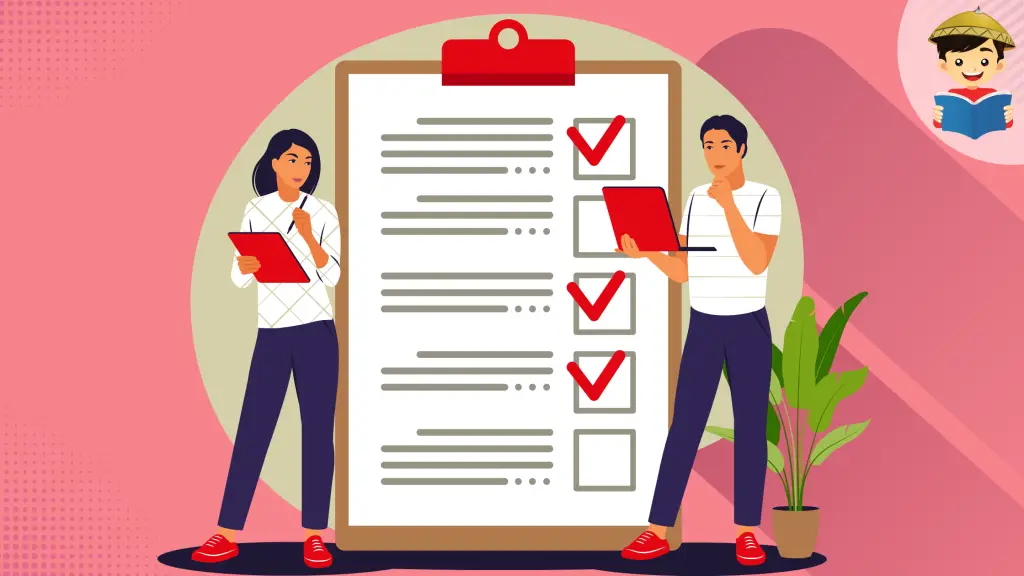 Assuming that you're planning to open a bakery business with small capital, you don't need to spend a lot of resources on market research.
You can do it on your own by asking people about their favorite bread, observing their behavior, and studying the products and pricing strategies of your close competitors (if there are any).
The results of your market research should reveal the following:
Your target market and the type of products that suit them. If you live in a rich neighborhood, serving French bread and other high-end varieties makes a lot of sense. However, it won't work in a bakery located in Tondo or smaller barangays in provinces where people prefer pandesal and other cheap bread they've become accustomed to.
Your competitors and how to differentiate your bakery from theirs. Competition is good if you look at it as a sign that there's a demand for your product. In the case of bakeries, your competitors can help you understand whether there's enough profitability, learn about the products that make them profitable and get ideas on how to make your bakery better than them.
4. Find a Good Location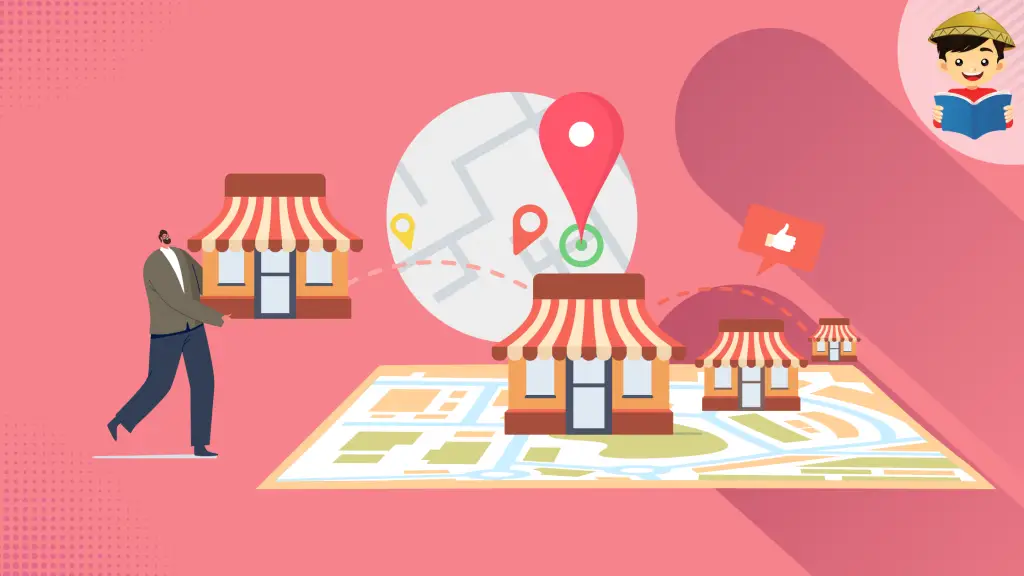 In order for your bakeshop to flourish and recoup the initial investment faster, you must put it up in a residential area where there's a great amount of foot traffic.
Ideally, the bakery business should be located where your house is, so you don't have to worry about paying monthly rental fees. However, you can still rent a space as long as there's enough foot traffic to justify it.
Good locations for a bakery business include:
Near the entrance of or within residential areas with at least 2,000 households
Jeepney, taxi, or tricycle terminals
Schools
Hospitals
Markets
5. Decide Whether To Franchise or Go on Your Own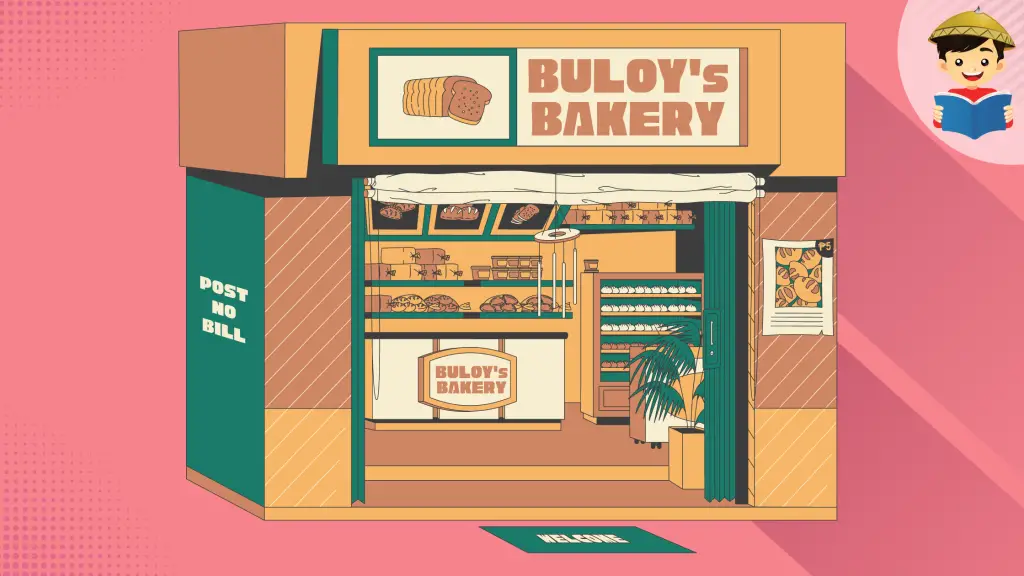 In any food business, the first few months or years are always the toughest.
Without prior experience, you will be left to your own devices. Therefore, you are more likely to commit many mistakes along the way.
But with grit, you can get through this phase and let the experience become your teacher.
For starting entrepreneurs who want to minimize risks, you can franchise a bakery business with a ready system and proven track record.
Although the franchise fee may cost more, you will also worry less since packages–like the ones offered by Kambal Pandesal4 of San Miguel Mills–already include baking equipment, marketing support, and free site assistance and monitoring.
Each option has its pros and cons. Weigh the risks carefully and decide based on your level of experience and capital.
6. Secure the Required Permits and Certifications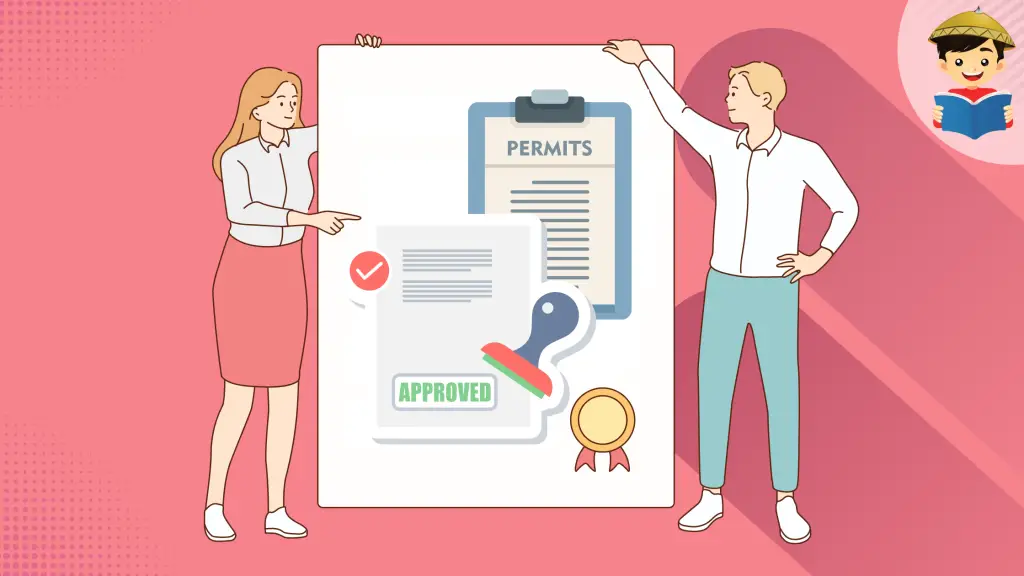 By legalizing your business, you can focus more on growing your business instead of worrying about the law running after you.
Related: How to Register a Business in the Philippines: The Ultimate Guide
Bakery businesses in the Philippines need all of the following permits and certifications:
Business name registration in the Department of Trade and Industry (DTI) if you will run the business on your own (single proprietorship) or in Securities and Exchange Commission (SEC) if the bakery is owned by a partnership or corporation.
Mayor's Permit or Residence Certificate & Sanitary Permit from the local municipality where the bakery business is located.
License to Operate (LTO) as a "food manufacturer" or BFAD Certificate from the Bureau of Food and Drugs (BFAD).
Tax Identification Number (TIN) from the Bureau of Internal Revenue.
7. Start Small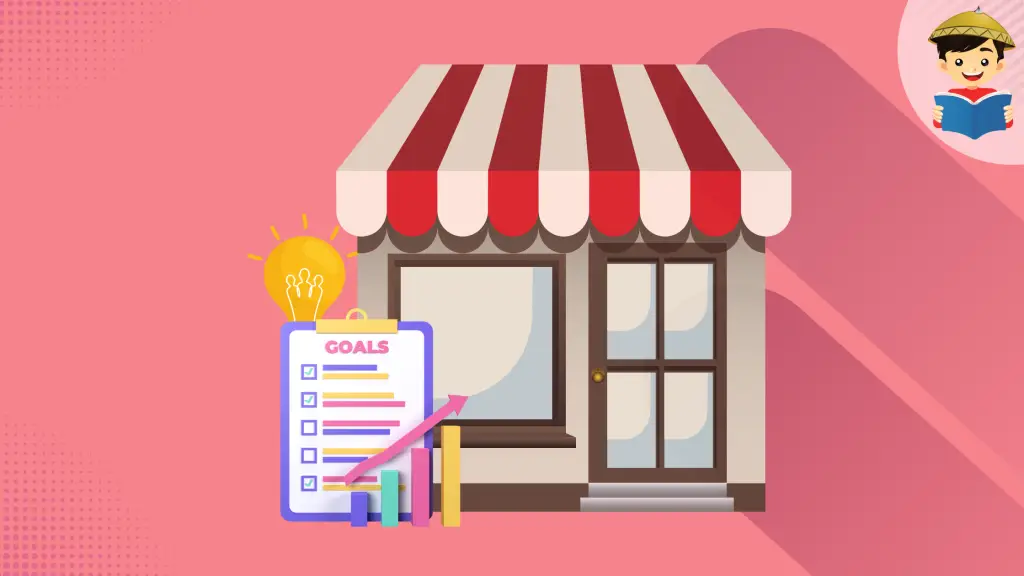 When putting up a bakery business in the Philippines, expect to incur several mistakes and losses in the beginning.
Hence, it's a smart move to start with whatever little money you've got. It's better to act on your ideas early even with limited resources than let perfectionism paralyze you.
One advantage of starting small is you are able to test the market and learn which products sell the fastest. You will also learn the nitty-gritty of starting a bakery business without the need to open a big business from the get-go.
Remember, it's better to start a pandesal bakery and expand later on than to start big and downsize eventually for lack of business strategy.
As your business grows, so will you. And once you're ready for expansion, you can buy more expensive equipment for mass production and add more bread products to your inventory.
8. Buy Baking Equipment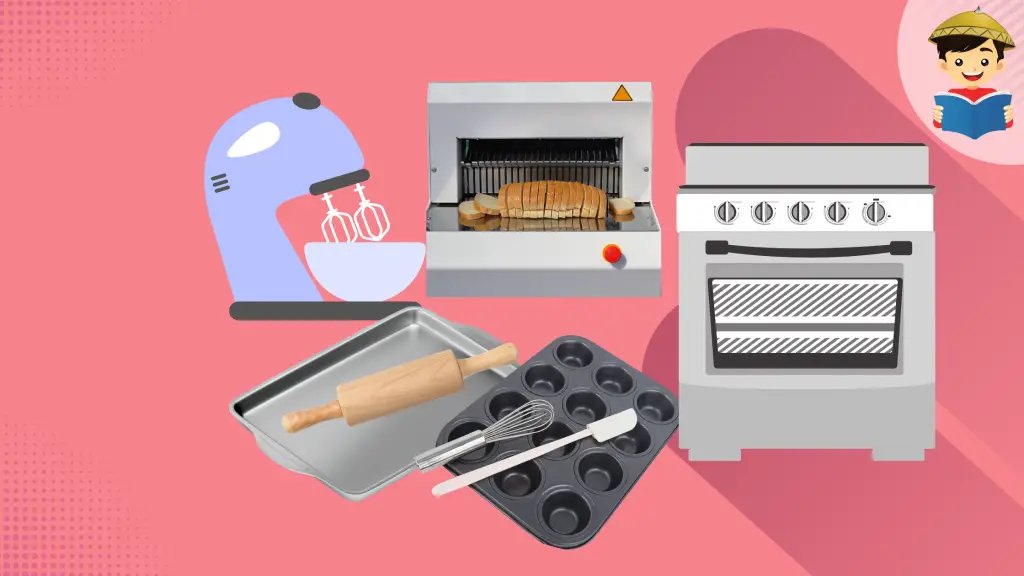 A significant percentage of your capital will be spent buying baking equipment. Since you'll be using them daily, you must meticulously choose products that can withstand daily operations.
Depending on the size of your bakery business and the type of baked products you'll be selling, you'll need all or some of the following baking equipment:
Baking trays
Bread crusher
Bakery oven
Dough mixer
Bread slicer
To help you get the best value for your money, remember these suggestions when shopping for baking equipment:
Explore your options. Compare products in terms of price, features, and technical support. Don't settle on one product right away without talking to different dealers.
Buy equipment based on your daily target output. If you will be baking 1,880 pieces of pandesal, for example, you need a mixer and an oven that both can handle and process one bag of flour.
Choose baking equipment made by local manufacturers since they can offer technical service immediately in case the equipment breaks down. In contrast, not only is imported equipment more complicated and expensive, but its manufacturer is also more likely based abroad and won't be able to provide technical assistance right away.
When buying second-hand baking equipment, ensure their quality is still up to snuff. One option would be to buy used equipment from baked shops that have recently expanded. Since they've used their old equipment for years, they can attest to their quality and offer them to you at a great discount.
9. Know Your Ingredients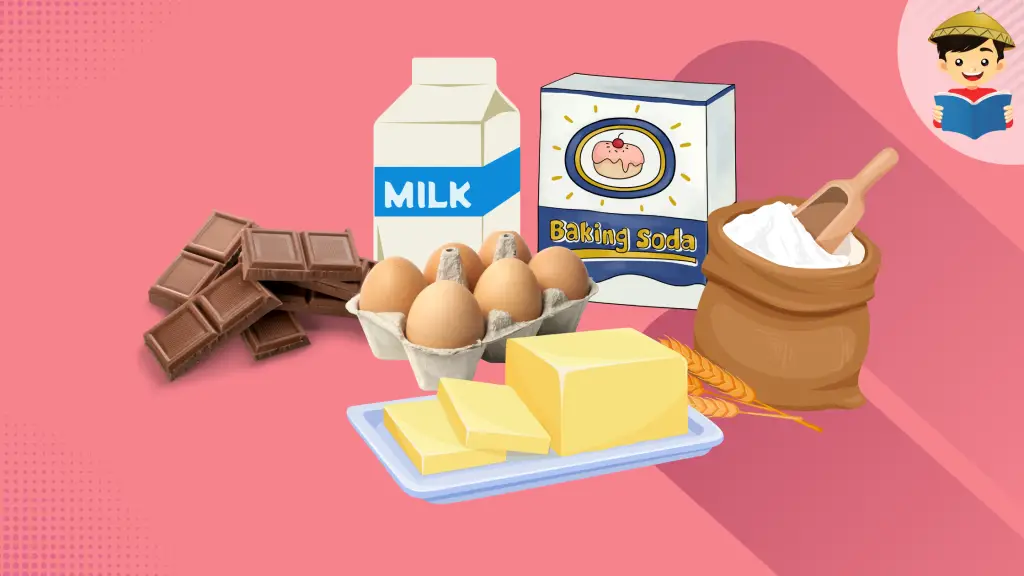 The quality of the ingredients you use affects the price and taste of the baked products. Fail to pick the right ingredients, and your products may end up too bland, too expensive, or both.
In terms of cost, the price of baking ingredients fluctuates depending on demand and competition.
To keep the price of your baked products affordable despite the unpredictable market, choose locally-produced flour instead of imported varieties. The former is cheaper, fresher, and more consistent in terms of quality.
Alternatively, you can take inspiration from Yelly's Bakeshop5 which capitalized on bread made from vegetables. By replacing flour with mashed squash or malunggay leaves, they've been able to cut costs and also offer healthier, tastier, and cheaper products to their consumers.

Regardless of the type of ingredients you use, it's important to remember that people buy bread regularly because of its familiar taste. Switching to cheaper ingredients may save you money in the short term, but the buyers you can potentially lose due to a change in taste make it not worth it.
Keep the quality of your ingredients and the process of making your products consistent. People buy quality so only give them quality all the time.
10. Price Your Products Strategically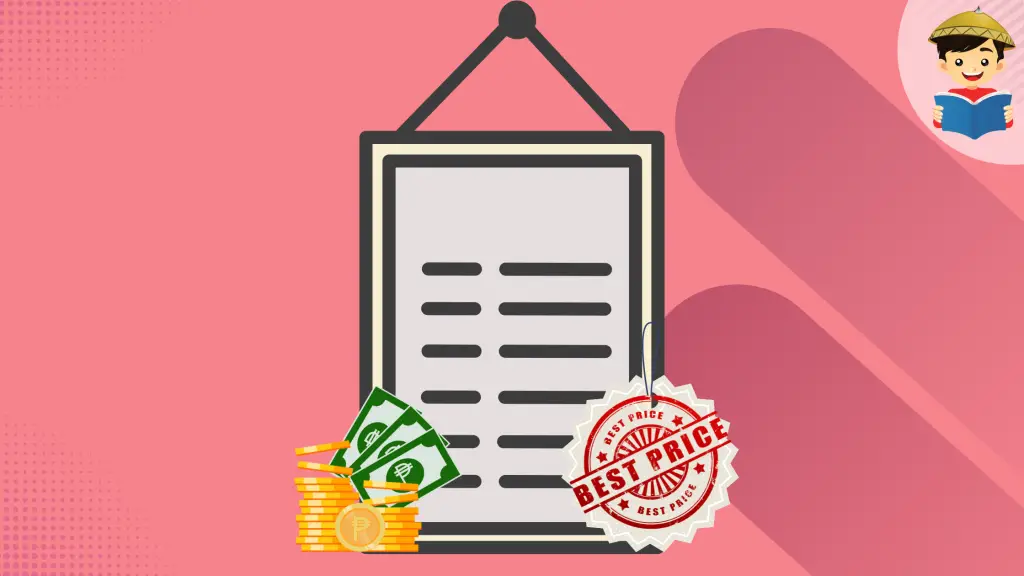 Regardless of your target market, the price of your products should give you a good profit margin. After all, you won't call it a business if you price them too low that you are no longer able to profit from it.
As mentioned previously, the ingredients and the formulation you use have a significant influence over how much your baked products will cost.
Under normal standards of baking a loaf of bread, one sack of flour can produce as much as 81 loaves weighing 550 grams each. If you sell it at ₱40 per loaf, you can get a gross revenue of ₱3,240.
Subtracting the overhead cost as well as the cost of materials and packaging amounting to ₱2,536.13, your gross profit margin would be ₱703.87 per bag.
a. Sample Product Costing (Pandesal Business)
i. Direct Cost
| | |
| --- | --- |
| Particulars | Cost |
| Raw material (50kg flour) | ₱1,372 |
| Ingredients used for 50 kg | ₱682.75 |
| Total Direct Cost per kg | ₱2,054.75 |
ii. Indirect Cost
| | |
| --- | --- |
| Particulars | Cost |
| Labor cost (₱350/day min. wage) | ₱350 |
| Transportation cost | ₱100 |
| Water and electricity | ₱55 |
| Contingency cost (10% of Direct Cost) | ₱205.47 |
| Total Indirect Cost per kg | ₱710.47 |
*Average produce of pandesal for 50 kg is 3,260 pcs.
iii. Production Cost
| | |
| --- | --- |
| Particulars | Cost |
| Total Direct Cost | ₱2,054.75 |
| Add: Total Indirect Cost | ₱710.47 |
| Total over the 3,260 pcs yield | ₱2,765.22/3,260 |
| Production Cost per kg | ₱.84 |
*Finished product will result in 3,260 pieces of pandesal
b. Sample Product Pricing (Pandesal Business)
| | |
| --- | --- |
| Particulars | Cost |
| Production cost per kg | ₱.84 |
| Add: 10%-20% markup of the production cost | ₱.17 |
| Selling Price per kg | ₱.98 |
| Market Price per piece | ₱1.00 |
The profit margin will be relatively higher if you sell pandesal that requires fewer and cheaper ingredients.
A bag of flour can produce approximately 1,800 pieces of pandesal weighing 25 grams each. Seling it at ₱2 per piece will give you a total sales of ₱3,600 per sack. From the gross earnings, you will deduct the taxes, manpower, rentals, and other overhead costs.
11. Hire Employees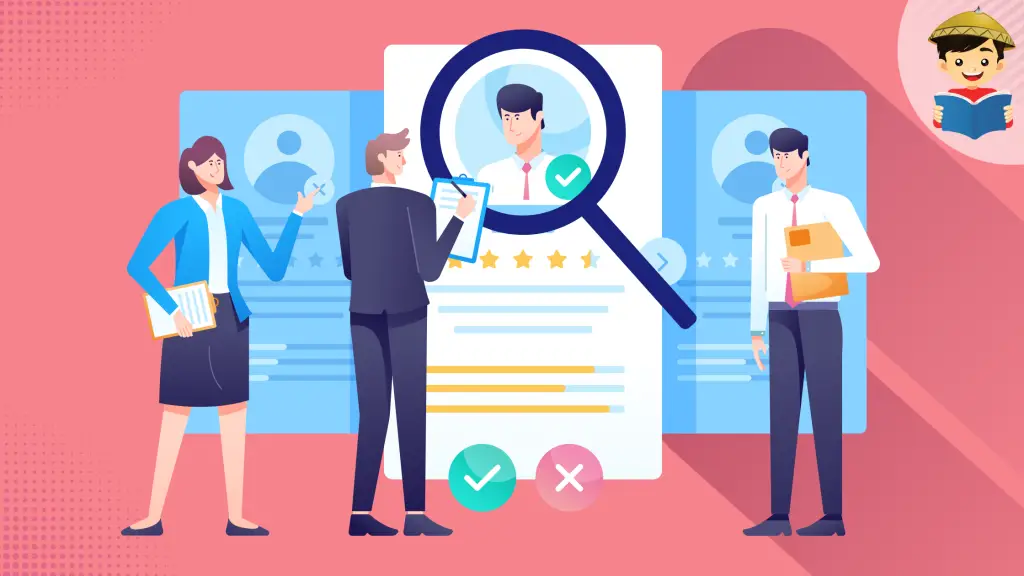 Even if you learned business-scale baking from the training schools or programs you enrolled in, you can't do everything on your own.
As your bakery business in the Philippines grows, it will be indispensable to find honest, hard-working people who will take care of the daily operations while you attend to things that matter more.
Finding the right people to man your bakery business can be a matter of trial and error. You need to find experienced bakers and employees who know how to work around a bakery and will never resort to pilfering.
It's your responsibility to teach them how to properly handle the products and ingredients. One breach in sanitation or the standard baking procedure can negatively affect the final products and eventually the reputation of your business.
To motivate your workers to do their jobs well, you should also do your part. Pay them well and treat them like a family without blurring the line between the employer-employee relationship.
Remember, a happy employee is a reflection of how you run your bakery business. And the more happy employees you have that go the extra mile for their jobs, the more happy customers you'll gain in the long run.
12. Learn How to Innovate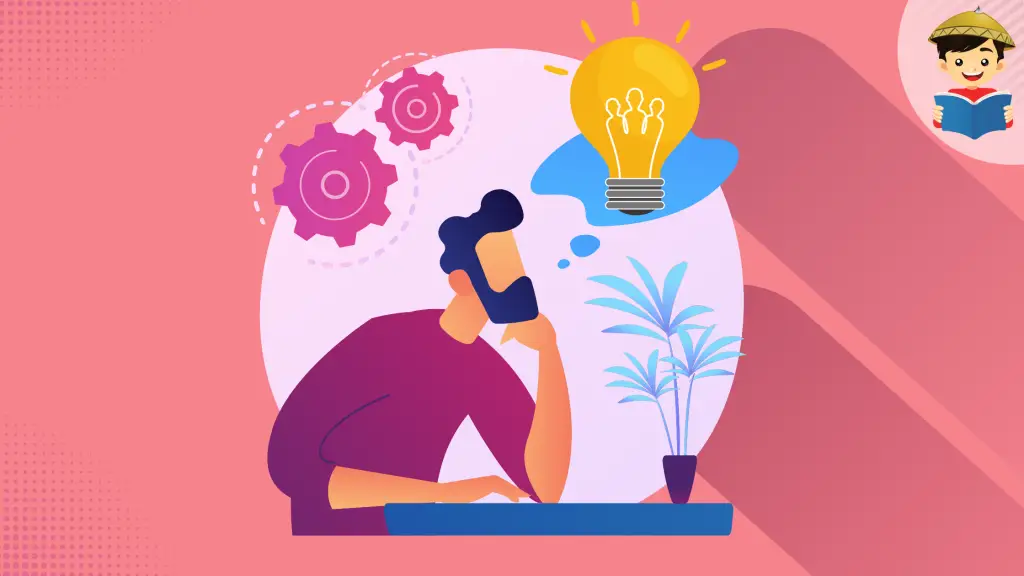 With the bakery business in the Philippines becoming more saturated, you can never afford to be complacent.
Innovation means constantly upgrading your products or service to stand out from the competition. While your competitors watch your every move, innovation keeps you a few steps ahead of them through new products and ideas.
Previously, you were introduced to Yelly's Bakeshop which uses vegetables instead of flour to make its nutritious bread. This unique selling proposition sets them apart from others who follow the same traditional baking techniques.
Whether it's through improving customer service or offering products not found anywhere else, a bakery business should never stop conceptualizing, implementing, and testing ideas that will make them more memorable for its consumers.
Tips and Warnings
Focus on providing good products and top-notch service. Only use quality ingredients and keep the taste of your products consistent. Put yourself in your customers' shoes and imagine how you want to be served. When all bakeries offer the same products, the only way to have an edge over others is to offer good service. Require your employees to wear proper uniforms and smile at every customer regardless of social status. Leave a good first impression, and you'll earn repeat customers in no time.
Be a hands-on bakery business owner. Provided that all the aspects of the bakeshop are taken care of, hard work is what will make the business last. As Metring Cuevas6 of Cuevas Bakeshop reveals, a bakery business should be run round-the-clock because bread is a delicate product to sell. It's not a business for the lazy so don't open a bakery business unless you're ready to commit your time and effort to make it a success.
Market your bakery business to nearby stores. If you're selling buns (monay) or similar bread types, nearby stores may order a bulk of these bread products from your bakery. This is an effective strategy not just to introduce your product in the market but also to earn higher from wholesale orders. 
Monitor the quantity of ingredients used in bread production. Set a target quantity of bread to produce given a certain amount of ingredients. For instance, ask yourself how many can you produce for every sack of flour. Keeping track of your usage of ingredients prevents excessive costs due to wastage.
Go back to the main article: Best Small Business Ideas in the Philippines with High Profit
References