Editor's note: This work was republished with permission by the Manila Bulletin. This is the original article. 
It is said that you're more likely to get struck by lightning than win a lottery in your lifetime. But that certainly didn't stop our national hero Jose Rizal from betting on the lottery while in exile at Dapitan. It was, after all, his only vice.
Fortunately, luck was on his side in 1892 when his ticket number 9736 won the second prize, which he shared with two other winners. He then divided the windfall to buy agricultural lands as well as send money to his father and to a friend in Hong Kong.
The event was a mere footnote to his short life, eclipsed by Rizal's outstanding legacy. A few years later, another Filipino on another side of the world won a relatively smaller amount in the lottery. This time, however, the prize became instrumental in fueling what would turn out to be one of the bloodiest chapters in Philippine history.
From sugar laborer to Malinao's first 'OFW'
Born in Lilo-an, Malinao, Aklan on Oct. 3, 1863, Candido Iban grew up with adventure flowing through his veins. His story bears a striking semblance to the struggles of many Filipinos today: A son of lowly farmers, the young Candido traveled from his home province to Iloilo then to Negros to find a decent job.
After working as a sugar laborer for a while, Candido—together with his friend Francisco Castillo (Francisco del Castillo in other sources)—headed toward Australia where they worked as pearl divers.
It made Candido the first "OFW" from his hometown and possibly the first in the whole of Visayas.
As fate would have it, the two Filipinos won a lottery in 1894, bagging a prize amounting to P1,000. Perhaps their victory was one of the reasons they decided to return to their Motherland one day.
On their way home, they met another Filipino in a boat and forged a friendship with him. The stranger turned out to be Procopio Bonifacio, a revolutionary leader and brother of the Supremo himself, Andres Bonifacio.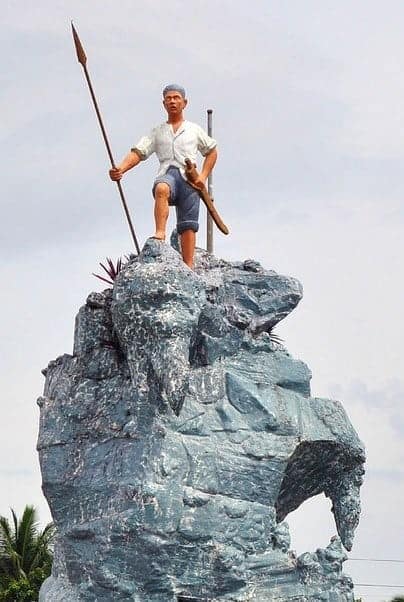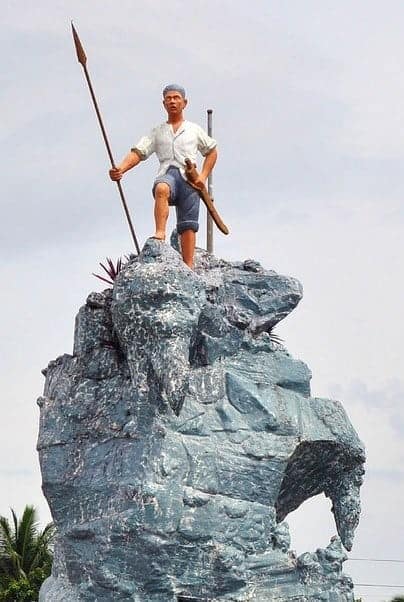 'A recruiting machine of epic proportions'
Soon, Procopio Bonifacio was able to convince his new friends to join the Katipunan, a revolutionary society established to overthrow Spanish rule in the Philippines. Although the group was slowly gaining ground, a catalyst was needed to speed things up.
And there's the rub—they lack funds to buy a printing press that would produce reading materials and ultimately increase their membership.
At this point, the two patriotic Aklanons came to the rescue. Whatever money was left from their savings and lottery windfall was donated so the Katipunan could purchase its own printing press.
To evade detection by spies and Spanish authorities, the press had to be initially stored in Andres Bonifacio's house, located somewhere at the corner of today's Zurbaran and Oroquieta Streets, before it was moved from place to place.
What appeared to be a simple tool bought through the goodwill of Candido Iban turned out to be a recruiting machine of epic proportions. The press printed not only the forms and the Kartilla of the Katipunan but also the legendary Kalayaan, Katipunan's official newspaper.
The said periodical, whose first and last issue was published in March 1896, had Emilio Jacinto as the editor. It includes a story entitled "Pahayag" by Jacinto himself under the pseudonym Dimas-Ilaw; and a poem called "Pag-ibig sa Tinubuang Lupa" by Andres Bonifacio who used the pen-name Agapito Bagumbayan. Both works stirred in the masses a desire to rise above the challenges and finally help the country break free from the shackles of colonization.
Such was the influence of the newspaper and other reading materials that from mere 300 members in January 1896, the Katipunan grew to an astounding 30,000 members by the time it was discovered by the Spaniards.
All thanks to the founders' dedication to spreading the message and Candido Iban's decision to put his lottery win into a good cause.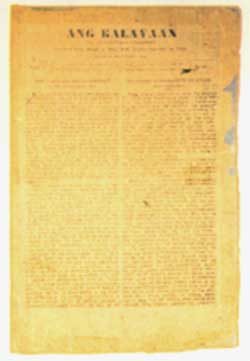 '19 Martyrs of Aklan'
Following the outbreak of the 1896 Philippine Revolution, Candido and his friend Francisco heeded the call to take up arms. Both returned to Aklan where they organized a local branch of the Katipunan, a first in the Visayas. The Katipuneros built a house in Candido's birthplace, Lilo-an, and made it their headquarters.
On March 17, 1897, Francisco Castillo led his men to the town of Kalibo, which they were planning to attack the following day. Astride his white horse, General Castillo approached the mansion of Capitan Municipal Juan Azaraga, hoping to talk to the local leader. Instead, he was welcomed by a hail of bullets from a
Instead, he was welcomed by a hail of bullets from a guardia sibil named Moises Ilicito, killing him instantly.
Candido was supposed to join his friend, but was captured while on his way and was eventually jailed in Lezo. Those who survived the attack in Kalibo, meanwhile, hid in the mountains to evade capture.
To convince them to surrender, the head of Spanish forces in the Visayas, Colonel Ricardo Carnicero Monet, issued a proclamation that would grant pardon to insurgents who would come forward. Many fell into his trap.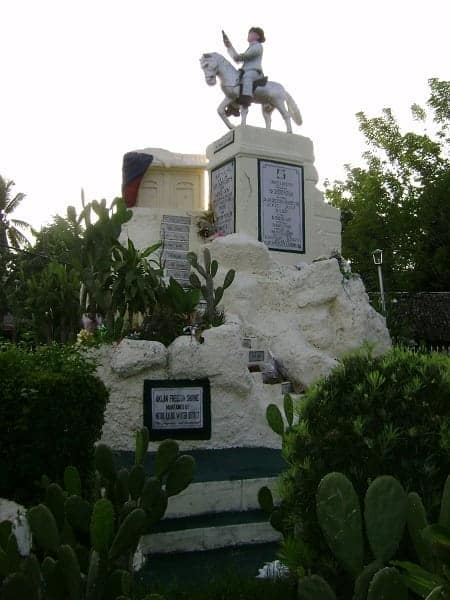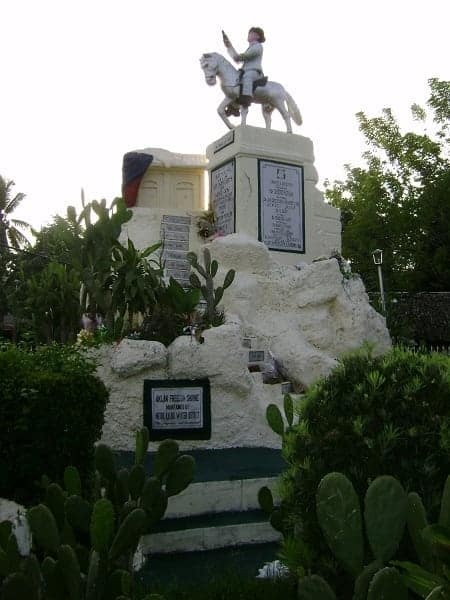 Instead of freedom, those who surrendered were imprisoned in Kalibo. From the prisoners, 19 were handpicked to face execution by firing squad. On March 23, 1897, these "19 martyrs of Aklan"—who received no trial at all—shed their blood and died as patriots. Among them were brothers Candido and Benito Iban.
Today, a monument of Candido stands in the plaza of Lilo-an, Malinao. It's a bittersweet symbol that constantly reminds us of a man—familiar to most Aklanons but completely unknown to the rest of the Filipinos—who rose from the sea of obscurity to prove that even simple laborers can leave an indelible mark in history.