If you are applying for France, Germany, Italy, and the Netherlands, a cover letter is not needed as it is not listed in the checklist as part of the requirements to be submitted in your Schengen visa application.
A cover letter usually contains the purpose of your travel, your dates and the places you are going to visit. However, these can already be seen in your application form and from your supporting documents (e.g. flight reservation, day to day itinerary).
On the other hand, if you are applying for Italy, an Introduction Letter addressed to the Italian Embassy is required to be submitted.
Shown below is a sample Introduction Letter. Click here if you want to download the full template.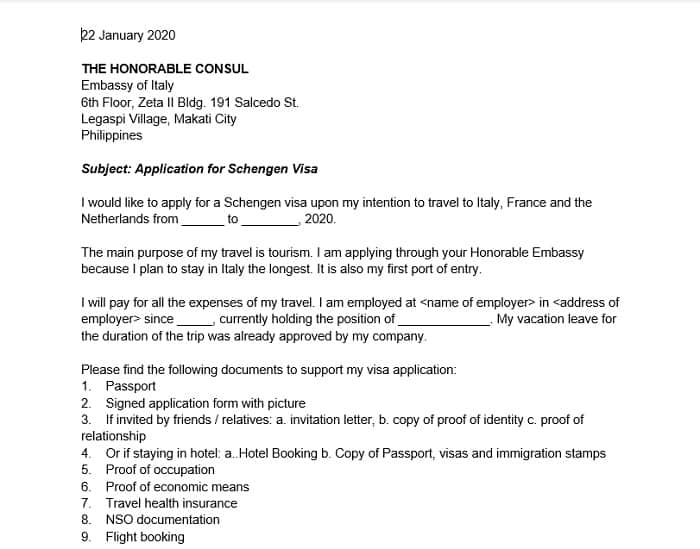 Download the full template here
Go back to the main article: How to Apply for Schengen Visa: An Ultimate Guide for Philippine Passport Holders