The life and death of Andres Bonifacio are filled with tragedy as well as mystery. Sadly, for most Filipinos, the Great Plebeian is nothing more than a face etched on our coins or an eponymous hero behind Fort Bonifacio. 
So, how well do we really know our national heroes beyond our boring history class? In the case of Bonifacio, do we know anything about this revolutionary leader besides being the founder of Katipunan?
In celebration of Andres Bonifacio's heroism, we're giving you some of the lesser-known facts about his interesting life and tragic death that forever changed Philippine history. Featured image by jedskie.deviantart.com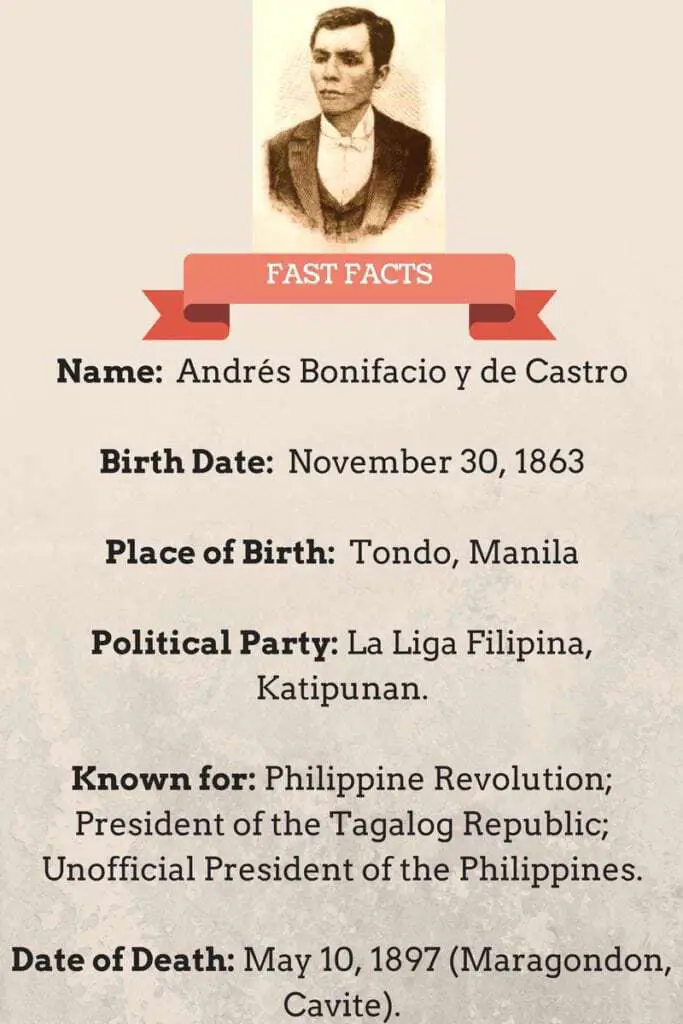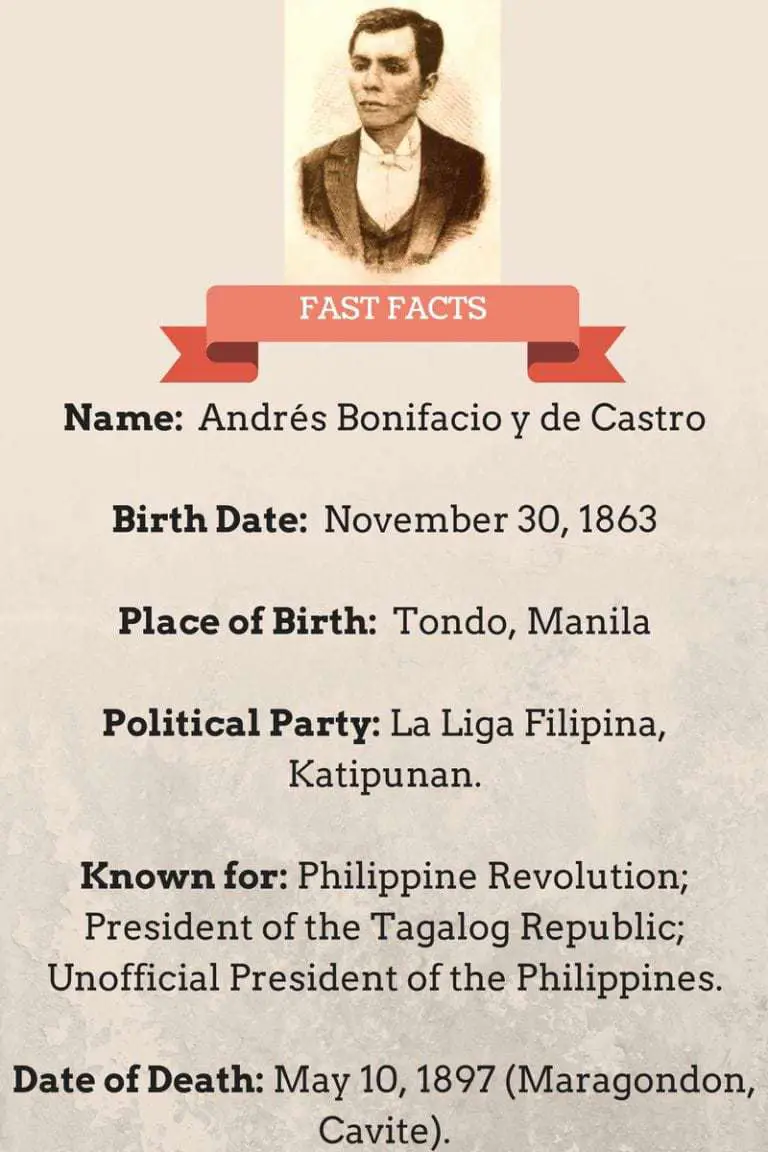 1. Who really killed Andres Bonifacio?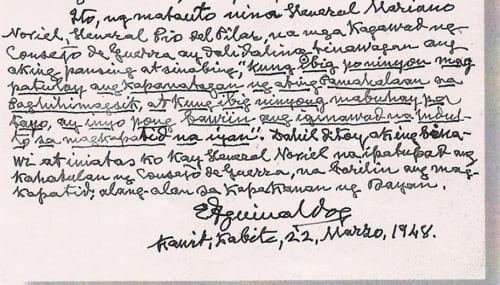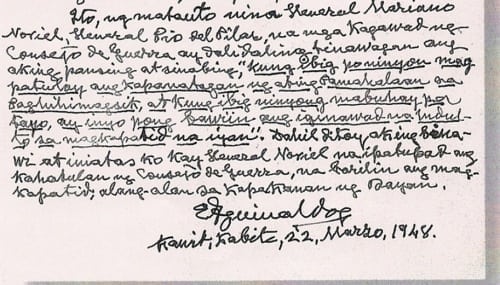 It will be surprising to know for some that while Aguinaldo denied having anything to do with Luna's murder until his dying day, he readily confessed to having ordered Bonifacio's execution.
On March 22, 1948 (the day before his birthday), Aguinaldo released a letter saying he was indeed the one who ordered the execution of Bonifacio and his brother Procopio (the letter was certified authentic by Teodoro Agoncillo and published in his book 'Revolt of the Masses'). [Continue Reading: This Letter Reveals Who Really Killed Andres Bonifacio]
2. Bonifacio was hacked to death with a bolo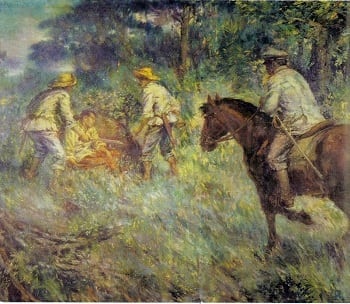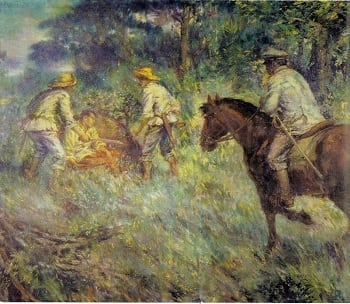 Accused of treason, Andres and his brother, Procopio Bonifacio, were sentenced to die in the hands of Aguinaldo's men.
On May 10, 1897, the execution team led by Lazaro Makapagal brought the Bonifacio brothers to the bushy mountain of Maragondon. There, several gunshots instantly killed the two (or so we were told).
But according to Gen. Guillermo Masangkay, one of Makapagal's men admitted that while Procopio was shot to death, Andres was stabbed using a bolo (large Filipino machete).
In 1918, skeletal remains–allegedly of Andres Bonifacio–were exhumed in Maragondon. It included a fractured skull which supported Masangkay's version of story.
The "death by bolo" theory has long been supported by several historians as well as the hero's great-great-grandnephew himself, Atty. Gary Bonifacio.
3. He made his first declaration of independence inside a cave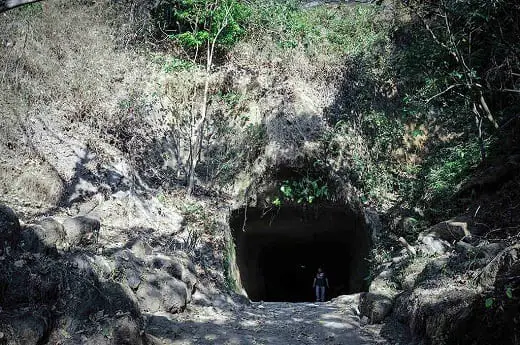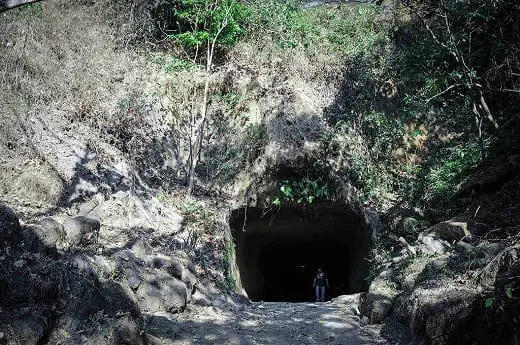 While the image of Andres Bonifacio and his followers tearing up their cedulas in the Cry of Balintawak (Pugadlawin) is undoubtedly etched in the minds of Filipinos, little-known is the fact that the Supremo made his first declaration of independence a more than a year before the actual outbreak of the Revolution.
Compared to the fiery Cry of Balintawak (Pugadlawin), Bonifacio's declaration of independence inside Pamitinan Cave in Montalban, Morong province (now Rodriguez, Rizal) could be described as more solemn, simple, and restrained. [Continue Reading: In This Cave, You Can Find A Piece of Andres Bonifacio]
4. Bonifacio as a theater actor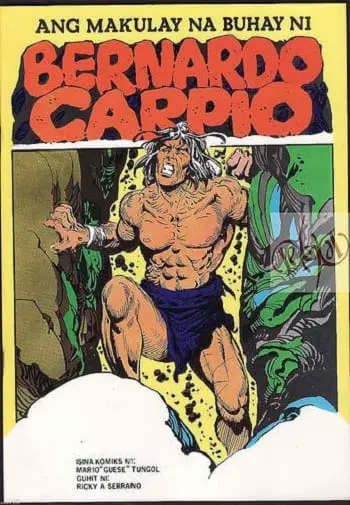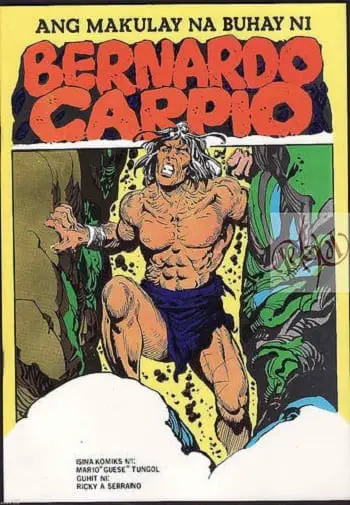 Prior to the founding of Katipunan, Andres Bonifacio was a part-time theater actor who appeared in several moro-moro plays. He often played the role of Bernardo Carpio, a fictional character in Tagalog folklore. Other notable historical figures who were talented thespians include Aurelio Tolentino and Macario Sakay.
5. Bonifacio's "SOKA" (State of the Katipunan Address)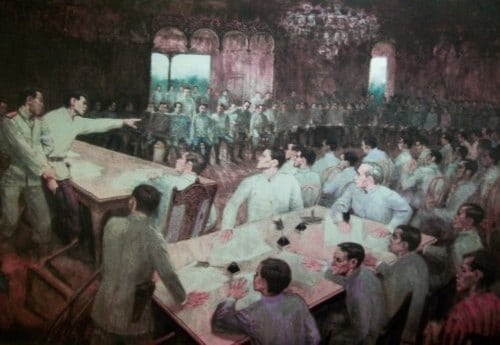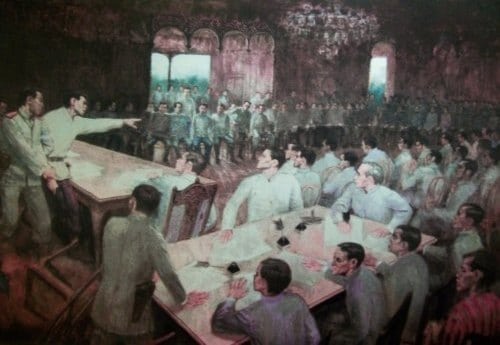 While there have been many fun facts and trivia about the different SONAs made by different presidents (the late President Marcos had the most SONAs and gave the longest one in 1969 while former President Gloria Arroyo gave the shortest with only 1,551 words in 2005), none appear as shrouded in mystery as the "State of the Katipunan Address" (SOKA) purportedly made by Andres Bonifacio at the Tejeros Convention on March 22, 1897.
Quoted several times in legit spreadsheets, online sites, and even books, Bonifacio—as the national council president of the Katipunan—supposedly recounted the accomplishments of the Katipunan from the time it was founded in 1892 until the start of the Revolution in August 1896.
Additionally, he also reportedly laid out the future direction the revolutionary group will take by giving an outline of his programs. [Continue Reading: The Myth of Bonifacio's "SOKA" (State of the Katipunan Address)]
6. Bonifacio was a middle-class Filipino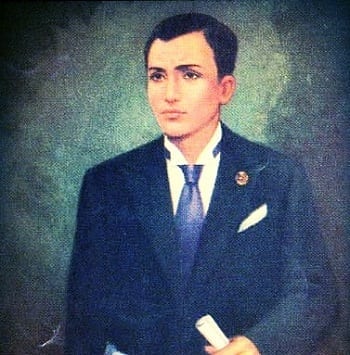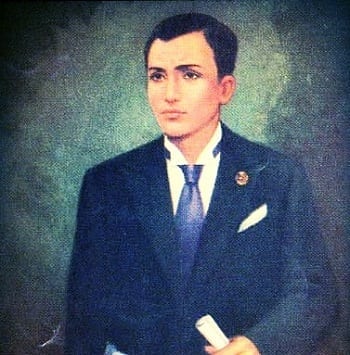 Image source: Flickr
Contrary to popular belief, Bonifacio was not a downtrodden indio who barely managed to eat three times a day.
Born to a half-Spanish mother, Andres Bonifacio actually came from a middle-class family.  British historian Jim Richardson discovered that out of 200 Katipuneros, only one worked as a laborer. The rest–including Andres Bonifacio–were mostly white-collar employees.
As a bodeguero, Bonifacio worked for a German-owned company not to carry heavy stuff, but to manage its warehouse inventory.
7. Bonifacio was self-educated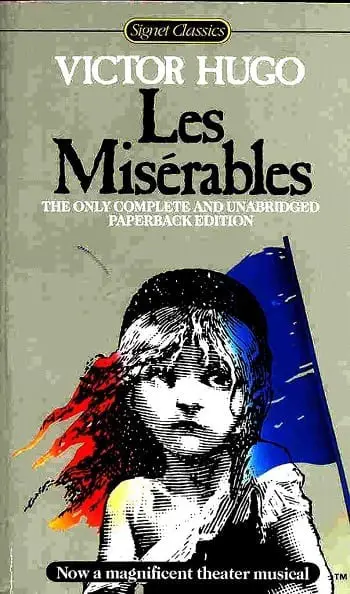 Although Bonifacio only finished today's equivalent of Grade 4, the Supremo was anything but illiterate.
Thanks to his father who was a highly-paid tailor at that time, Bonifacio was able to learn how to read and write with the help of a tutor.
Historian Ambeth Ocampo revealed that Andres Bonifacio grew up to be a voracious reader. Included in his reading list are History of the French Revolution, The Bible, and Victor Hugo's Les Miserables, among others.
8. His favorite food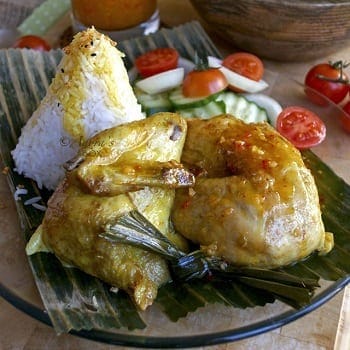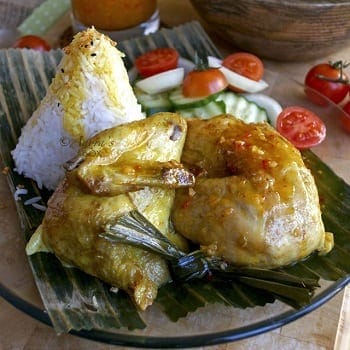 Image source: Adora's Box
According to Milagros S. Enriquez's Kasaysayan ng Kaluto ng Bayan, Bonifacio's favorite home-cooked meal was "nilitsong manok sa zaha."
It is prepared by wrapping the chicken in banana and sampaloc leaves before grilling it in charcoal. It is then served with a sarsa made from chicken liver and lemongrass.
Gregoria de Jesus, Bonifacio's wife who was 12 years younger than him, also had her own favorite: the "pinatisang alimango," made by cooking blue or mud crabs in fish sauce (patis) to make the aligue extra saucy.
Other well-loved Katipunan dishes include nilasing na manga, pinalundag na bulig and pindang ng kalabaw.
9. His only existing photograph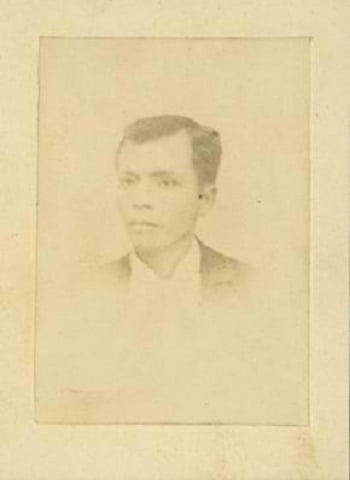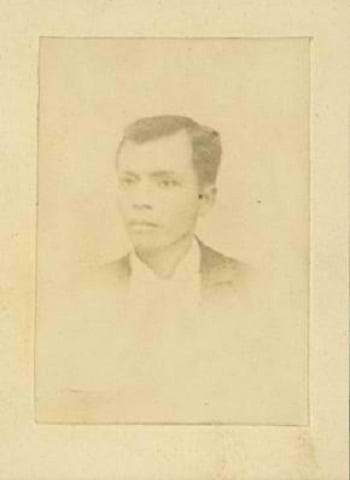 Mention "Andres Bonifacio" and most people, students even, will imagine a man in his early thirties wearing camisa de chino and red shorts. However, history reveals that Bonifacio's only existing photograph is the one in which he wears a coat and tie.
According to historian Ambeth Ocampo, it is believed that Bonifacio only rented his middle-class attire for the studio portrait. Others suggest that the now faded photograph was taken on his wedding day.
10. Bonifacio once dressed as a woman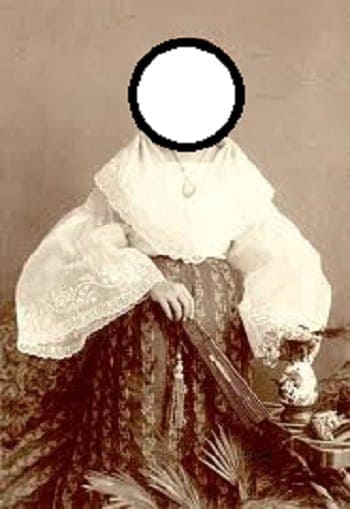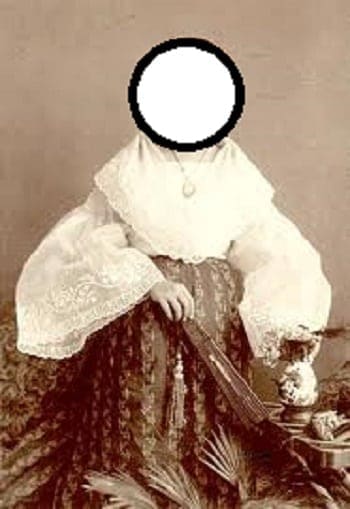 Armed with his legendary bolo, Andres Bonifacio was about to pass through a Guardia Civil checkpoint in Balintawak. To conceal his identity, he decided to wear woman's clothes. Our cross-dressing hero then handed his weapon to an unidentified friend.
Of course, Bonifacio eventually outsmarted the Spanish soldiers, but his weapon–allegedly destroyed during the Liberation of Manila–has never been found.
11. He fought with a revolver, not a bolo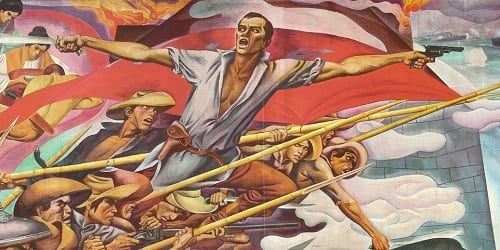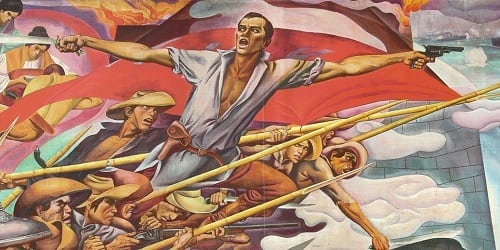 While undoubtedly badass, Bonifacio in his lifetime preferred to fight with a revolver and was not known to use a bolo at all.
It showed in many instances, such as during the Battle of San Juan, or during the time when he tried to kill Daniel Tirona at the Tejeros Convention. In fact, Bonifacio—in his correspondence with other high-ranking Katipunan members—repeatedly mentioned and emphasized the use of firearms. [Continue Reading: 11 Things From Philippine History Everyone Pictures Incorrectly]
References
Artistang Katipunero. (2007). GMA News Online. Retrieved 30 November 2016, from https://goo.gl/XUTh6Z
Bonifacio @ 150 in SM City North Edsa. (2013). philSTAR.com. Retrieved 30 November 2016, from https://goo.gl/OWPsZW
Flores, W. (2013). The untold stories of Andres Bonifacio and his family. philSTAR.com. Retrieved 30 November 2016, from https://goo.gl/p5SxRM
Kwok, A. (2013). 5 misconceptions about Andres Bonifacio. InterAksyon.com. Retrieved 30 November 2016, from https://goo.gl/e1fV3b
Ocampo, A. (2010). Looking Back 2: Dirty Dancing (1st ed.). Mandaluyong City: Anvil Publishing, Inc.
Ocampo, A. (2012). Looking Back 5: Rizal's Teeth, Bonifacio's Bones (1st ed.). Mandaluyong City: Anvil Publishing, Inc.