The whole world knows that actor Paul Walker perished in a car crash, but they couldn't care less about the 'other guy' who died with him. He was somebody's father, son, and friend–yet his passing was obscured by someone more popular than him.
The same injustice is evident in Philippine history.
Although death is indeed the greatest equalizer, history only favors those who played a major part in it. And that explains why we know Aguinaldo, Bonifacio, and Rizal better than the patriots who lived under their shadows and whose names have been lost to history.
Colonel Francisco "Paco" Roman obviously doesn't fall under the "nameless hero" category, but most people only remember him as the 'other guy' who was killed with General Antonio Luna on that fateful afternoon of June 5, 1899.
Our history books are rife with details of Luna's assassination, but not of Roman's life. In Jerold Tarog's masterpiece "Heneral Luna," the slain general's aide-de-camp was played by actor Joem Bascon; still, the spotlight was not on Roman.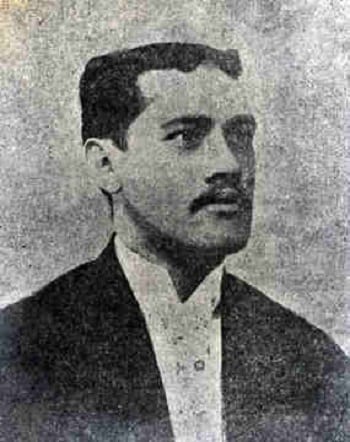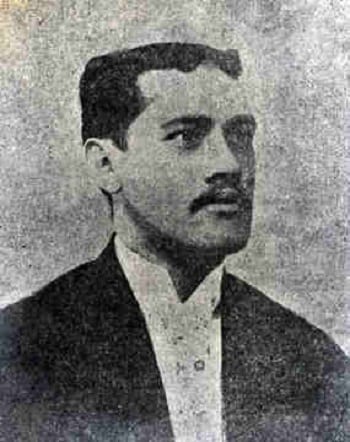 Perhaps it's about time to unmask this forgotten Filipino hero. Or was he?
On October 4, 1869, in Alcala, Cagayan,  Francisco "Paco" Roman was born to Pelagia Velasquez and Jose Roman. He came from a well-to-do family, and his first cousins were none other than the Palma brothers, Jose, and Rafael.
The Romans moved from Cagayan to Manila when his father, Jose, a licensee of the tobacco monopoly system, decided to put up a factory there. An Ateneo graduate who also studied commerce in Hong Kong, Roman took care of the business after his father died. He transferred the factory in Ilaya Street in Tondo and named it "La Comercial."
Interestingly, Roman, being the son of a Spaniard, initially took sides with the colonial regime. He reportedly volunteered in the Spanish cavalry for fear of being implicated in the Katipunan whose discovery by the Spaniards marked the beginning of Philippine Revolution in 1896.
Things took a new turn at the beginning of the Filipino-American War: Roman, in addition to providing financial support to the Filipino revolutionary forces, also volunteered to join General Antonio Luna's staff.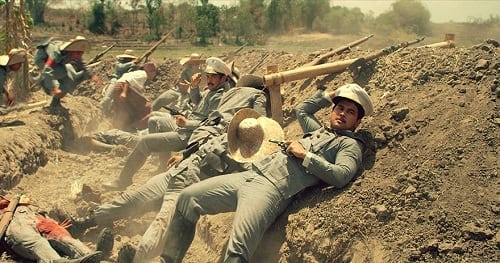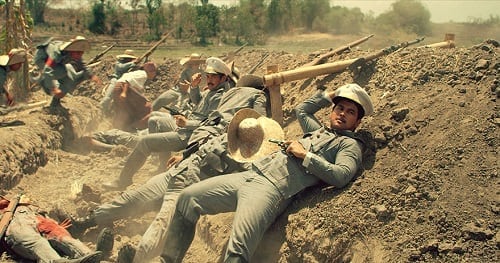 Soon, Roman earned Luna's trust and the latter made him his aide-de-camp, with the rank of colonel. It didn't take long before Roman officially became a hero in the quest for Philippine independence. The young colonel led some 500 men against the American forces in Tondo on February 23, 1899, as part of what has been known in history as the Second Battle of Caloocan. Were it not for the Philippine army's lack of coordination and ammunition, the war would have favored the Filipinos.
Also Read: 13 Facts That Prove Antonio Luna Was An All-Around Badass
Four months later, General Luna received a telegram from Aguinaldo inviting him to confer with the President at a convent in Cabanatuan. Accompanied by his military escort, Luna traveled several miles from his headquarters in Pangasinan to Aguinaldo's camp in Nueva Ecija only to be met by the members of the Kawit Batallion–the same men he previously relieved of duties for not following his orders.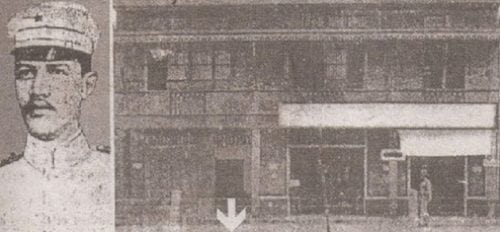 We all know what transpired during that day, as was reported in the June 14, 1899 issue of the San Francisco Call:
"By a preconcerted plan, he (Luna) was kept waiting at the door of Aguinaldo's headquarters until his patience became exhausted. After demanding admission several times he attempted to force his way in. He drew a revolver, but before he could use it was seized by Aguinaldo's guards, and one of them, named Ney, stabbed him several times.
General Luna's aid, Colonel Ramon (Roman), who was near him, rushed to the general's rescue, but was seized and disarmed and cut to pieces with bolos. Luna and Ramon both died a few minutes after being stabbed."
And that was the end of Paco Roman, only 30 years of age, and whose family was left fatherless–his wife Juliana Piqueras and children named Juan (a future doctor) and Carmen.
As for their remains, a testimony of  eyewitness Antonio Jimenez was published in the Tagalog newspaper La Sampaguita on July 20, 1926:
"I was one of those who were present at the funeral which took place the following morning. Two graves were dug side by side to the left of the entrance to the cemetery and about eight or ten meters from the passage that is found at the middle of the pantheon. In those graves were buried the cadavers of the two deceased military chiefs. General Luna and Colonel [Francisco] Paco Roman, who were placed in their respective coffins, with their feet to the south. The coffin of General Luna was in the grave nearer to the said passage of the cemetery."
Antonio Luna's remains were exhumed in the early 1900s as per the request of his brother, Dr. Jose Luna. His bones would later find their way into the Quiapo Church. Roman's, on the other hand, was lost to history in the same way his name has been overshadowed by the general whom he loyally served up to the last minute.
Nonetheless, the sad tale of Roman's forgotten life pales in comparison to his and Luna's murders–a tragedy that keeps repeating itself 100 years later.
References
Dumindin, A. June 5, 1899: Assassination of Gen. Antonio Luna. Philippine-American War, 1899-1902. Retrieved 18 September 2015, from http://goo.gl/hp2ivR
Filipinos in History, Volume 2. (1989) (p. 171).
Ocampo, A. (2015). Where are Antonio Luna's bones?. Inquirer.net. Retrieved 18 September 2015, from http://goo.gl/YagVro
The San Francisco Call,. (1899). General Luna Is Murdered By Aguinaldo. Retrieved from http://goo.gl/CwdQZz