Here's a step-by-step guide on how to pay for Cebu Pacific flights using GCash: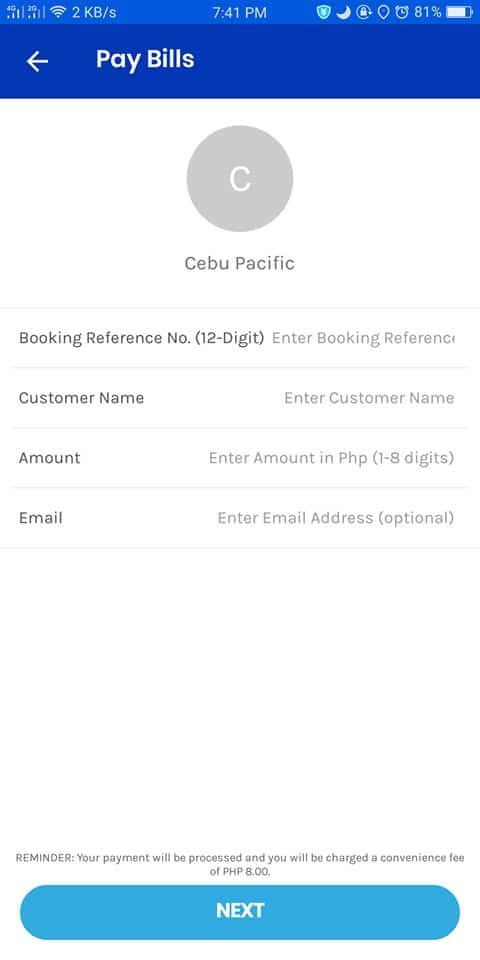 Open your GCash app.
Select the 'Pay Bills' option.
From the list of bills payment categories, click 'Transportation'.
From the list of Transportation categories, click 'Cebu Pacific'.
Fill out the form of the online bill and provide the following details: Booking Reference Number (12-digit), Customer Name, Amount, and your email address. In order to get a 12-digit reference number, choose the 'Bayad Center' or 'Payment Center' as the payment option when booking your flight. Usually, GCash users complain that they got a 14-digit reference number from Cebu Pacific when in fact they've chosen bank payment as their mode of payment. 
Click 'Next' and complete the transaction.
Review the details and confirm the transaction.
You'll receive an SMS and email notification that the transaction has been completed. It must be noted that there will be a Php 8.00 service fee for this transaction.
Go back to the main article: How to Use GCash in the Philippines: An Ultimate Guide