For any TV show, 10 years of being on-air is already an achievement. Add another 10 years and it's already an institution.
But 36 years on TV? Only a few shows in the world can brag about it–"Eat Bulaga!" is one of them.
Known as the Philippines' longest-running noontime show, "Eat Bulaga!" ("Lunchtime Surprise!") has withstood many ups and downs since its first episode aired on July 30, 1979.
Together with the legendary triumvirate of Tito, Vic, and Joey, the whole "Eat Bulaga!" cast have entertained generations of television viewers both here and abroad. And after it was successfully franchised by Indonesia, we can only hope that "Eat Bulaga!" will continue blazing the trail in the future.
In celebration of the show's 36th year on TV, here are 35 interesting "Eat Bulaga!" facts you probably didn't know:
1. Tito, Vic, and Joey actually started their TV careers together with their onscreen rivals Danny Javier, Jim Paredes and Buboy Garrovillo of the APO Hiking Society. Both groups starred in the 1970s gag show Okay Lang which was aired on Channel 13, the leading TV network at that time.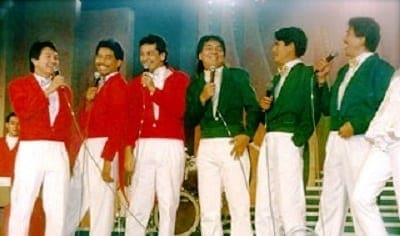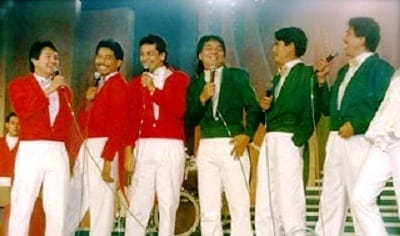 2. When they were first offered to do their own noontime show on RPN Channel 9, the trio immediately declined. At that time, they were not open to the idea of competing against Student Canteen because they didn't have the confidence yet. In addition to that, their program, Discorama, was being produced by Program Philippines, Inc. (PPI), the same company behind Student Canteen.
3. Chiqui Hollmann was not the original choice to become Eat Bulaga!'s first female co-host. Among those who were approached by the producers were Charo Santos, Tessie Tomas and the former Computer Girl winner Ella Reyes. Charo declined the offer because she became too busy after winning Asia's best actress for Mike De Leon's film Itim. Tessie, on the other hand, chose to accept a scholarship grant in London instead of a full-time TV career.
4. Chiqui Hollmann admitted that she had a "short-lived romance" with co-host Vic Sotto. She said that it was a "very good love team that brought in lots of money for the show and made a lot of people happy." Hollmann quit hosting Eat Bulaga! in 1981 and later resurfaced in rival shows such as Student Canteen and Lunch Date. She retired from showbiz in 1988.
5. The show's name was coined by Joey de Leon. It was based on a popular child's play called "It Bulaga" or peek-a-boo. He replaced the word It with Eat because eating is what people do at lunchtime. And because they intended to fill the show with surprises, they thought the word Bulaga would be appropriate. Soon, the name Eat Bulaga! was born.
6. During its first month, Eat Bulaga!'s average rating was only 5.2% against Student Canteen's 57.6%. The show really struggled financially despite having their advertising rates reduced to 750 pesos (the standard rate at that time was 2,000 pesos). To keep the show afloat, they decided to entertain movie trailers which paid less than standard commercials.
7. Since the company behind Eat Bulaga! was also producing PBA games at that time, the income from the latter was used to subsidize the struggling noontime show. However, the money failed to flow continuously and the hosts were not paid their talent fees. And when there's enough cash to pay the hosts half of their monthly salary, the show's production coordinator accidentally left the money in the cab. Talk about adding insult to the injury.
8. After celebrating their 1st year anniversary, the Eat Bulaga! staff was given a 3-month ultimatum by the show's producer, Romy Jalosjos. They had to improve the show's ratings or else it would be canceled.
9. Thanks to the hit Mr. Macho contest in 1980, Eat Bulaga! won the rating game for the very first time. It was a sponsored contest intended to promote the movie "You Can't Stop the Music" starring the Village People. Eat Bulaga!'s rating for that month was 31% versus Student Canteen's 29%.
10. Coney Reyes' transfer to Eat Bulaga! after she was fired from Student Canteen coincided with the launch of Domsat (domestic satellite), a first in noontime TV history. With Domsat, Eat Bulaga! viewers in other provinces were finally able to watch the show simultaneously with the rest of Metro Manila viewers. It also meant less hassle for advertisers as they no longer had to deal with different marketing teams outside Metro Manila.
11. A mascot named Bikoy Baboy became part of the Eat Bulaga! family around late 1980s.
12. A new rival show, Lunch Date (GMA-7), almost toppled Eat Bulaga! from the top spot. The show was hosted by then 26-year old Randy Santiago who intrigued the viewers with his mysterious sunglasses. But thanks to a segment hosted by the adorable Aiza Seguerra, a former Little Miss Philippines runner-up, Eat Bulaga! once again ruled the ratings game.
13. As an act of gratitude, TAPE, Inc. continued to put Aiza Seguerra under its payroll during the years that the child star was no longer in the noontime show. Eat Bulaga! also got Aiza a college plan which she later used to enroll at the UST College of Music.
14. When Eat Bulaga! transferred to ABS-CBN  on February 18, 1989, the network's ratings reached an all-time high since the noontime show came packaged with 3 other popular programs: Aguila, Coney Reyes on Camera, and Okay Ka, Fairy Ko. 
15. Eat Bulaga! left ABS-CBN in 1995 because the latter had decided to produce its own programs and stop airing block-time shows made by independent TV outfits such as TAPE, Inc. Fortunately, GMA-7 welcomed the noontime show with open arms, making Eat Bulaga! the only local show to be aired consecutively in three different TV networks.
16. Actress Nova Villa who played the professor role in the Bulagaan portion chose to remain loyal to ABS-CBN where she was a contract star. As a result, she had to be replaced when Eat Bulaga! transferred to GMA-7 in 1995. Vic and Joey would take over the role until Tito Sotto returned in 2009 after taking a break from politics.
17. Lottong Bahay has been considered as one of the largest Proof of Purchase raffle draws in the history of Philippine TV. The number of entries during the first grand draw was so overwhelming that it had to be conducted at Quezon Memorial Circle and with the help of a forklift.
Related Article: How to Win Lotto in the Philippines
18. Samantha Lopez, the popular round girl in the numbers game Rambulaga, was christened by Joey de Leon as "Grasya". He reasoned that her role of carrying the winning numbers "brought in a lot of graces of heaven" to the lucky winners, hence the nickname.
19. Jose Manalo initially worked as the show's floor director before becoming one of this generation's most popular comedians.
20. The Broadway Centrum was supposed to serve as Eat Bulaga!'s temporary studio. GMA-7 had not built additional buildings yet when the noontime show moved to the network in 1995. The Broadway studios have since become Eat Bulaga!'s official home.
21. Kaserola ng Kayamanan, a portion in Eat Bulaga! in 1979, was a pioneer game that gave rise to future segments like Eat Bulaga!'s Meron o Wala and Laban o Bawi as well as MTB's Pera o Bayong.
22. Rio Diaz-Cojuangco, Eat Bulaga!'s former co-host, died of cancer on October 4, 2004. Coincidentally, Francis Magalona–who would also die of cancer–was born on October 4, 1964.
23. Helen Vela was the show's eternal pinch-hitter for almost 10 years. Her career in Eat Bulaga! started when she cheered, as part of the audience, her friend Coney Reyes when the latter was welcomed as the new female co-host in 1982. She hosted the Kilometrico quiz segment in the early 80s.
24. Ryan Agoncillo, one of Eat Bulaga!'s current co-hosts, is as old as the noontime show (he was born in 1979).
25. Broadcaster Arnold Clavio joined the Eat Bulaga! Flashback competition in 1983 but his group eventually lost. He tried his luck once again by joining the Footloose dance contest but he didn't make it past the audition round.
26. Eat Bulaga! won as the Best Entertainment Special of the year (for the program's 25th-anniversary show) during the 2005 Asian Television Awards. They were able to beat other more prominent nominees like the 2005 MTV Asia Aid, a fund-raising show for the victims of the December 2004 tsunami.
27. Lani Mercado temporarily replaced Coney Reyes in 1989 when the latter went on maternity leave. Mercado also became pregnant later on, the reason why she didn't accept the offer to become Eat Bulaga!'s regular host.
28. Eat Bulaga!'s theme song lyrics had to be changed several times to incorporate the names of the talents who became part of the show. In 1982, for example, Coney became an official female co-host so the lyrics was changed into "sina Tito, Vic, and Joey….kasama pati si Coney." The same thing happened in the 90s when Eat Bulaga! welcomed Aiza Seguerra as part of its family: The lyrics were re-arranged and became "sina Tito, Vic, and Joey, si Aiza, at si Coney."
29. Francis Magalona was the one who coined the term dabarkads, referring to the Eat Bulaga! barkada.
30. Francis Magalona would usually shout "Luzon, Visayas at Mindanao, seamless na!" to signal the end of an Eat Bulaga! episode. The term "seamless" is a TV jargon that refers to a segment where one program transitions to its post-programmer.
31. To find a replacement for Coney Reyes, the show tried out two aspirants: Christine Jacob, a swimming champion, and Millet Advincula who became popular after her Duty-Free commercial. Christine Jacob eventually got the nod.
32. Joey de Leon almost left the show after a misunderstanding occurred within the TVJ trio. Producers of Student Canteen saw this as an opportune time to convince Joey to transfer to the show. He almost accepted the offer, but it only took him a good rest before he finally decided to stay with Eat Bulaga!
33. Former sex symbol Rosanna Roces joined and won the daily round of She's Got the Look in 1991. With her whole Malabon neighborhood cheering for her, Rosanna prepared well for the weekly round and even had her hair and make-up done at the parlor of the late June Encarnacion. She lost the contest and refused to come home out of shame.
34. Some of today's popular TV personalities were former Little Miss Philippines contestants. They include Gladys Reyes (runner-up), Donna Cruz (runner-up), Geneva Cruz (semi-finalist), Maybeline de la Cruz (grand finalist), Pauleen Luna (daily search winner), Camille Pratts (daily search winner), Aiza Seguerra (runner-up), Patricia Ann Roque (runner-up), and Francine Prieto (daily contestant).
35. Comedian Dennis Padilla auditioned for Mr. Pogi when he was young. He was turned down eventually but later found his own luck both in showbiz and politics.
Also Read: The Pepsi Paloma Case Story
Reference:
Francisco, B. (2010). Eat Bulaga! Ang Unang Tatlong Dekada. Pasig City: TAPE, Inc.