Something about final photographs really fascinates me. Perhaps it's the enigmatic appeal of the subjects who were moments away from their final curtain call. Or the frightening reminder that we all must face our inevitable end.
Either way, last-moment photos–especially those with historical significance–encapsulate the life and times of those who are in it and the endless might-have-beens had their lives been prolonged or tragedies had been prevented.
Read Part I: 20 Haunting Last Pictures Taken in Philippine History (Part I)
11. Teodora Alonzo (1911)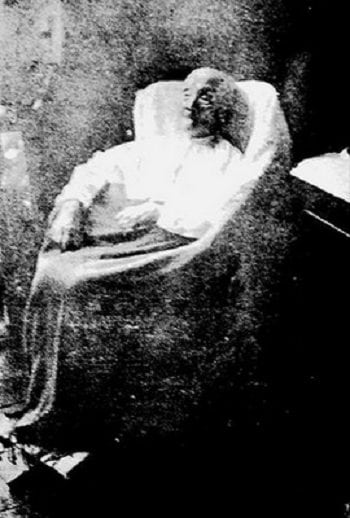 Who's in the picture? The fading photograph shows one of the more familiar personalities in Philippine history–Teodora Alonzo, Jose Rizal's mother–a few months before her death at her Binondo home in 1911.
The illegitimate child of a prominent Biñan engineer, Doña Teodora or Aling Lolay was only in her early 20's when she tied the knot with then 30-year-old Francisco Mercado, a wealthy merchant of Chinese origin. Together, they had 11 children, one of whom was our national hero Jose Rizal.
It was definitely from his mother that the young Rizal first learned the value of education; Doña Teodora, after all, was one of the most refined women of her generation. In fact, she was an alumna of Colegio de Santa Rosa in Intramuros where she learned how to speak excellent Spanish, developed her love of poetry, and nurtured her skills in mathematics.
Related Article: Jose Rizal Was A Naughty Boy In The Famous "Moth And Lamp" Story
The fact that she was held in high esteem by the society irked the Spanish friars who allegedly had a hand in Doña Teodora's two imprisonments: first, in the 1870s, when the adulterous wife of her half-brother Jose Alberto accused Doña Teodora of trying to poison her; the second, in the 1880s, happened after Doña Teodora reportedly used the wrong surname.
In one of these instances, the authorities required her to walk from her home to the prison–a punishment that clearly inspired the young Rizal to be involved in a lifelong search for justice. Not long after these painful chapters in his life, Rizal traveled to Spain for his studies without his parents' knowledge. The rest, as the cliché goes, is history.
Interesting facts: 
In a letter to Blumentritt, Rizal himself claimed that his grandfather, Lorenzo Alberto Alfonso, "was a deputy for the Philippines in the Cortes." However, this has been disputed by some scholars, especially after Leon Ma. Guerrero, during his research in Spain, didn't find Alfonso's name on the list of past deputies in the Cortes.
Jose Rizal paid tribute to his mother when he said in his memoir: "Ah! Without her what would have been my fate? After God the mother is everything to man."
Doña Teodora has been regarded as one of the greatest mothers in Philippine history, so much so that the social ministry arm of the Couples for Christ (CFC) was named after her, whom the members say "embodies the ideal woman: educated, virtuous and enterprising."
In 1911, the now-defunct prewar weekly Renacimiento Filipino reported the death of Jose Rizal's mother in a morbid way. A special section of the news-magazine greeted its readers with a recuerdo de patay (cadaver photo) showing Doña Teodora lying in her coffin.
12. Air Philippines Flight 541 (2000)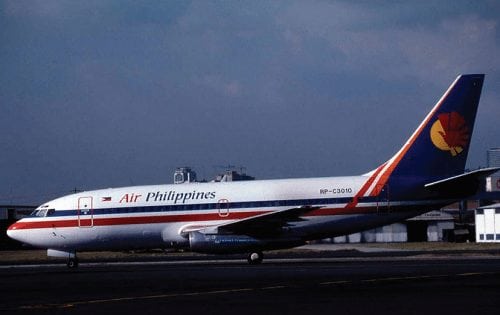 What's in the picture? The Air Philippines Flight 541 shortly before its tragic crash on April 19, 2000. All the 131 people on board–124 passengers and 7 crew members–perished in what has been considered as the worst aviation disaster in Philippine history.
The 22-year-old Air Philippines jet, a Boeing 737-200, was approaching Francisco Bangoy International Airport in Davao when it was informed by air traffic controllers that another plane was still on the runway. Abandoning their initial approach, one of the pilots (Captain Catipay) had the airplane re-enter the clouds and "attempted to fly visually at a lower altitude."  The pilot's decision proved to be a fatal one: Air Philippines Flight 541 crashed in a foggy coconut grove at Sitio Kamanlangan, Barangay Camudmud, Samal Island.
Initial investigations revealed that there were "foggy conditions in the area" during the time of the crash, aggravated by Davao airport's lack of equipment needed "for instrument landings in low-visibility conditions." 
President Estrada's investigation committee, on the other hand, concluded pilot error as the cause of the accident after the recovered cockpit voice recorder (CVR) revealed no unusual sign or noise that would suggest an engine fire or in-flight explosion occurred prior to the crash.
Also Read: Meet The Guy Who Hijacked Philippine Airlines And Escaped Using A Homemade Parachute
The truth would not be unveiled until the US-based Nolan Law Group was hired by the families of air crash victims to represent them. Aside from the fact that one of the pilots didn't follow the missed approach procedure, the firm also discovered that the aging aircraft–originally operated by Southwest Airlines–was leased by the US-based Fleet Business Credit Corporation to Air Philippines without providing the latter with the "latest safety equipment (EGPWS), formalized cockpit resource management training, adequate maintenance programs, and appropriate inspections."
In other words, the plane was already in the "junkyard" when the leasing company, obviously motivated by profits alone, allowed Air Philippines to start using it in 1999. In the end, a lawsuit was filed against the leasing company who then agreed to settle the case to the tune of $165 million.
Interesting facts:
Surprisingly, Air Philippines continued its operations after the crash, sparking allegations that the government was favoring the airline whose major shareholder, Lucio Tan, was a known supporter of then President Estrada.
Residents living near the crash site reportedly saw two children playing and heard a crying baby during the first few nights following the tragedy. Of those who perished in the plane crash, 19 were children, four of them infants.
All bodies of the victims "were either charred beyond recognition or dismembered." In one of the most heartbreaking scenes in the crash site, Dr. Heidi Mancao of Davao Medical Center found the charred remains of a "woman hugging a much smaller figure"–possibly a mother who hugged her child up to the last minute.
Among the fatalities were Jerard Pingoy, a Southeast Asian Games taekwondo bronze medalist; David Supnet, former Dangerous Drugs Board head; Martin Hall, an Australian and the only foreigner on the plane, his wife Ma. Luisa Mallari-Hall, a professor at U.P. Diliman, their two young daughters and a nanny.
Veteran broadcast journalist Jay Sonza almost made it to the ill-fated airplane to visit his children in Davao City, but decided to cancel the trip a week before the scheduled flight.
13. President Sergio Osmeña (1961)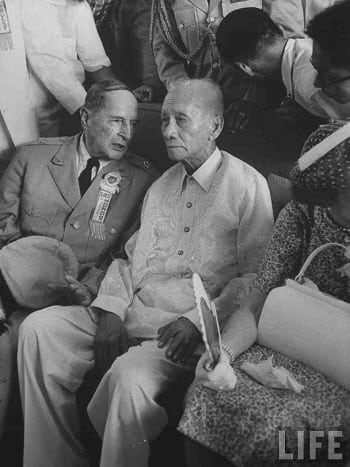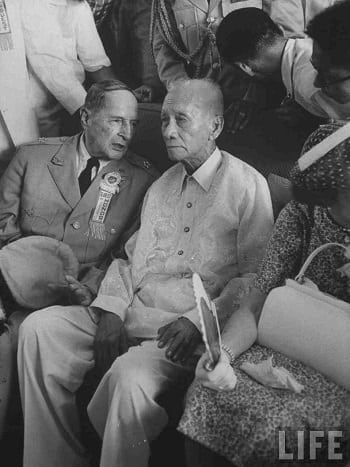 Who's in the picture? General Douglas MacArthur reuniting for the very last time with former President Sergio Osmeña in July 1961. The five-star general was on a "sentimental journey" to the Philippines to celebrate the country's 15th anniversary of independence. Three months later, Osmeña died of pulmonary edema at the Veteran's Memorial Medical Center in Quezon City. He was 83 years old.
Almost 17 years before their final reunion in Cebu, MacArthur, and Osmeña made their historic landing in Leyte. When the old and ailing Osmeña asked why it had taken MacArthur so long to return again, the latter reportedly leaned over and whispered to the retired Philippine president: "As long as Eisenhower was president, there was no hope. Now that there is a young man in the White House, I was able to come."
Did you know? Aside from the Leyte landing, Douglas MacArthur also led two other landings
MacArthur earlier arrived in the Philippines with his wife via Kennedy's presidential plane. He was welcomed with full military honors and by a million Filipinos who never forgot his immortal words "I shall return." The 81-year-old general, who was awarded by then President Carlos P. Garcia with the Philippine Legion of Honor, spent nine days in the Philippines during which he visited Corregidor and Osmeña's home province.
Interesting facts:
Sergio Osmeña was dubbed as the "Grand Old Man of Cebu." He was the oldest Philippine president to hold office at the age of 65.
Following the death of President Quezon in 1944, Osmeña was sworn into office by U.S. Supreme Court Justice Robert Jackson. However, his inaugural address was delivered only ten days later.
Born to a 14-year-old Chinese mestiza named Juana Suico Osmeña, the late president was an illegitimate child. He reportedly used his mother's surname to avoid the stigma from the Catholic society.
A graduate of the University of Santo Tomas, he placed second in the 1903 bar exams.
In Cebu, September 9 (Osmeña's birthday) has been declared a special non-working public holiday in honor of the first Visayan to become Philippine president.
14. Felix Laureano, The First Filipino Photographer (undated)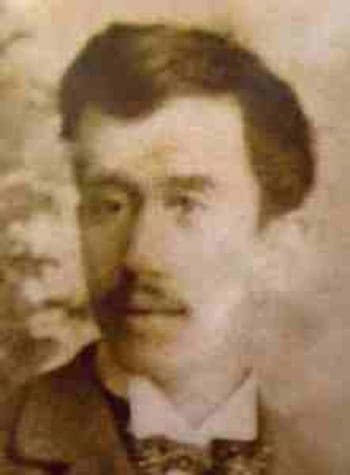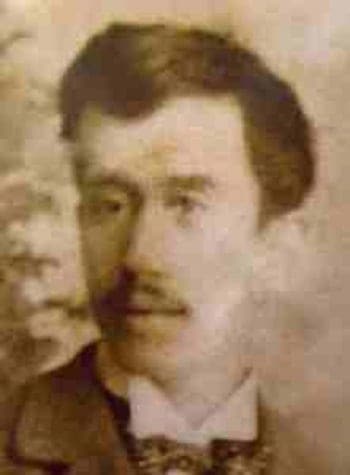 Who's in the picture? So far, the only existing photo (and therefore his last) of Felix Laureano, considered as the first Filipino photographer in history. The few information about this rather obscure historical figure was made public through the efforts of Canadian-based Frank G. Villanueva whose painstaking research on Laureano's life and works saw him rummaging Barcelona's museums, libraries, and even flea markets.
According to Villanueva, a former cultural history lecturer in UP Visayas, Laureano used to own photo studios in Spain and is actually regarded as one of Barcelona's pioneer studio photographers. Born on November 20, 1866, in Patnongon, Antique, Laureano was an Ilustrado who studied in Ateneo de Municipal de Manila. It is believed that he apprenticed himself to a Spanish photographer who taught him the skills of the trade. His name would only resurface in 1887 when he exhibited 40 photographs at the Universal and Artistic Expositions in Madrid.
LOOK: 7 Rare Photos From Philippine History You've Never Seen Before
Felix Laureano is also considered as the first Filipino photojournalist (his works were published by Spanish newspapers) as well as the first photographer to publish a photographic book about the Philippines ("Recuerdos de Filipinas") in 1895. It's ironic, though, that despite his impressive portfolio (which consisted mainly of pictures of late 19th-century Filipinos), no photo of him–not even with a family or friend–had been found.
Thankfully, Laureano's grandniece from Marbella, Spain sent a rare photograph of him to Maria de los Santos Garcia Felguerra, a professor in Barcelona who happened to be collaborating with Villanueva. This rare 'selfie' has finally given a face to the forgotten pioneer of Philippine photography.
Interesting facts:
Laureano, one of the first Filipinos who immigrated to Spain, was in Barcelona at the same time when Jose Rizal and other members of the Propaganda Movement were also there to advocate for reforms. However, it's still unsure whether Laureano rubbed elbows with them, let alone became part of their advocacy.
He became friends with prominent Filipino painter Juan Luna to whom he dedicated his book "Recuerdos de Filipinas."
Laureano was the son of Manuel Asencio, a friar from Zamora, Spain. After his first wife died, he went back to the Philippines and died in Santa Ana, Manila.
15. End of The Marcos Regime (1986)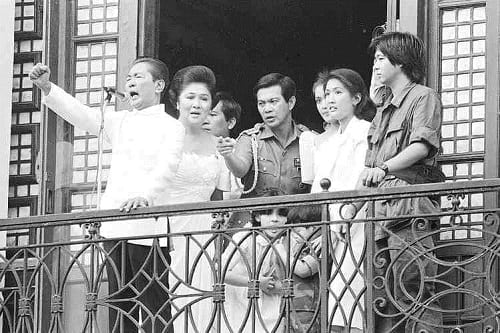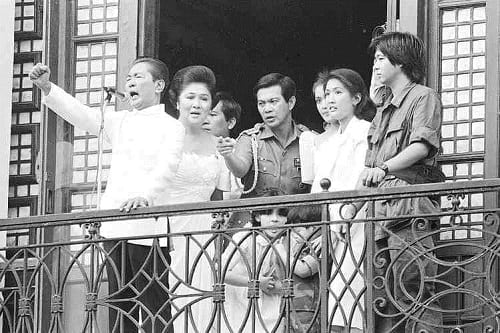 Who's in the picture? A poignant portrait of a once-powerful family shortly after Marcos took his oath of office as the reelected president on February 25, 1986. For everyone outside the presidential palace, however, the victory was a sham and the ceremony was just Marcos' last-minute attempt to stay in power. True enough, it would be the Marcoses' last photograph together in Malacañang; a few hours later, they were forced to flee into exile in Hawaii, marking the end of Marcos' two decades of dictatorship.
The days leading to this momentous event were certainly the darkest in Marcos' political career. One by one, his military functionaries–including the Air Force pilots–defected to the rebel camp of Juan Ponce Enrile and Fidel Ramos. Such was his desperation that he called U.S. Sen. Paul Laxalt, one of the observers in the February 7 snap elections, to ask whether he should step down or not, and to which the American lawmaker replied: "I think you should cut. And cut cleanly. The time has come."
Also Read: A Tale Of Two Presidents: Did Nixon Approve Marcos' Martial Law?
Marcos' oath-taking also showed signs of a government that was turning its back on him. The event was attended mostly by Marcos loyalists from Manila's most depressed areas, but NOT by some of the most prominent members of his Cabinet–Arturo Tolentino, his vice president, and Cesar Virata, his prime minister.
Nevertheless, the ceremony pushed through with Chief Justice Ramon Aquino presiding the event. It was a historical moment, except that the live telecast of the oath-taking and the subsequent inaugural speech was sabotaged. Afterward, the first family started packing their belongings in anticipation of the journey that would take them to the U.S. for their awaited exile, and where Ferdinand Marcos would die of various health complications three years later.
Interesting facts:
On that fateful day of February 25, 1986, Enrile had a phone conversation with Marcos twice–shortly before Corazon Aquino took her oath as president and again late in the afternoon. The dictator asked Enrile on "what would be a graceful exit" and whether he could ask Aquino to cancel the oath-taking. Although Enrile expressed his commitment to Mrs. Aquino, he said that Marcos didn't complain, was calm, and never showed any sign of bitterness.
During the oath-taking ceremony, the members of the Marcos family wore formal dresses, except for Bongbong and then 3-year-old Borgy, who were both clad in military fatigues "in an apparent attempt to show some fighting spirit."
According to former Trade Minister Roberto V. Ongpin, Marcos had a deal with the U.S. to keep him in power under five conditions: (1) Remove Fabian Ver from any military position; (2) Kick Imelda Marcos out of any position in the government; (3) Form a new and stronger Cabinet; (4) A new constitution to be written by Arturo Tolentino, Marcos' running mate; and (5) the creation of a commission on human rights headed by former Vice President Emmanuel Pelaez.
16. General Miguel Malvar (1911)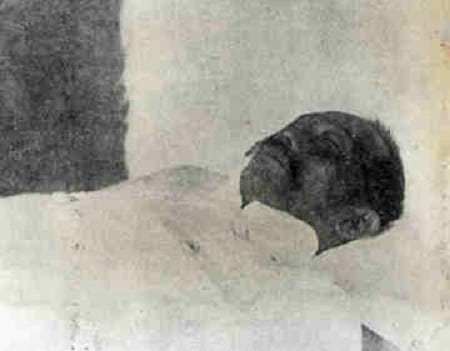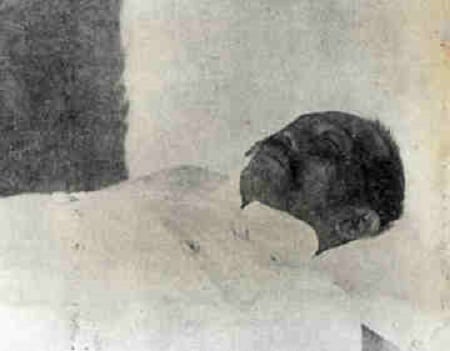 Who's in the picture? General Miguel Malvar lying in state after he succumbed to a liver disease which he reportedly contracted in the forests of Makiling. Known in history as one of the last Filipino generals to surrender to the Americans, Malvar went back to his agricultural roots after the Philippine-American War, spent his remaining years cultivating trees, and initiated agricultural development within his community.
Born to a well-to-do family in 1865, Malvar was already a farmer-entrepreneur even before he joined the Philippine Revolution in 1896. As a war hero, he became the chief of the Filipino forces in Batangas, Laguna, and Tayabas before being promoted as Commanding General in 1899.
However, it was during the Filipino-American conflict when Malvar's courageous spirit shone the brightest. He became the Supreme Leader of the Revolution after Aguinaldo's capture in 1901, and continued to put up a fight against the invaders who once described the general as "shrewd and very energetic." Finally, disease and hunger forced Malvar to lay down his arms on April 16, 1902. With his surrender to Gen. Franklin Bell, the Philippine-American War officially ended.
Interesting facts:
General Miguel Malvar sided with Bonifacio after the latter lost to Aguinaldo as president during the controversial Tejeros Convention.
According to Bernardo M. Villegas, a grandson of Malvar and now the senior vice president of the University of Asia and the Pacific, his Lolo Miguel became friends with Gen. Franklin Bell after his surrender and "the only favor he accepted from the Americans was the grant of scholarships to some of my uncles, who traveled to the United States to pursue studies in agriculture."
Several Filipino politicians have been advocating to declare Malvar as the second Philippine president due to the latter's role as the head of the revolutionary government after Aguinaldo's capture in 1901.
Dra. Isabel Malvar Villegas, the youngest daughter, and the last surviving child of the general, died in 2012. She was 102 years old.
Hollywood producers interested in creating a Malvar biopic came to Manila to interview Dra. Isabel Malvar Villegas. They wanted actor Antonio Banderas for the role, and the movie to portray Malvar as a rebel-hero similar to Braveheart's William Wallace. But no thanks to the recession era, the plan never pushed through.
17. President Elpidio Quirino (1956)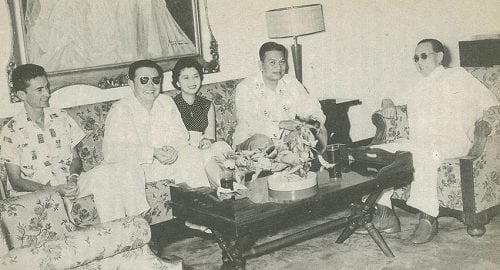 Who's in the picture? Taken four days before Quirino's shocking death on February 29, 1956, this photo shows the former president having a chat with his successor, Ramon Magsaysay, along with Vicky, Chito, and Dindo Gonzales.
President Quirino, who had long been suffering from heart ailment, reportedly said during his inauguration in 1948 that he was "living on borrowed time." Little did he know that his end would come only a few years later: He died of heart attack after coming from the bathroom of his "Hilltop" retirement home in Novaliches. Quirino was 65 years old.
READ: President Elpidio Quirino helped save the lives of almost 6,000 "White Russians"
Magsaysay was "deeply shocked" by the news and issued a statement in the evening of Quirino's death. The incumbent president–who would meet his end in a plane crash a year later–had only nice things to say about Quirino:
"In this office, President Quirino labored earnestly and courageously to lift the country from the ruins and prostrations of the last war. The achievements in reconstruction and rehabilitation realized in his time continue to draw to this day the grateful appreciation of our people and the admiration of the sole world…….Our people have lost a leader and I have lost one who never ceased to be a friend and sincere counselor."
Interesting facts:
Quirino, the first Ilocano president, started his career in public service as a teacher. In fact, he was only a 16-year-old high school graduate when he was accepted to work as an elementary school teacher in Capriaan town in Ilocos Sur. He also served as the dean of the College of Law of Adamson University before he became vice president of the Philippines.
He set a good example for everyone when he unconditionally forgave and granted executive clemency to 437 Japanese prisoners of war and Filipino collaborators in 1953. This decision was all the more remarkable because Quirino was a victim of WWII himself: He was imprisoned in Fort Santiago by the Japanese for refusing to serve as their puppet governor; and his wife, as well as three of his five children, were killed by the Japanese forces as they were fleeing their home in 1945.
The first Minimum Wage Law in the Philippines (Republic Act No. 602) was enacted and took effect during the Quirino administration. Government employees, who are now exempt from it, were covered by this law until it was repealed during the Marcos term.
Although Quirino's term as president was stained by corruption charges (think "golden arinola" and the "Php 5,000 bed"), the only property he left to his children was a house and lot in Novaliches.
18. Leo Echegaray (1999)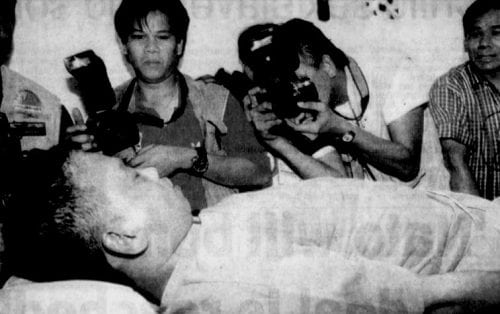 Who's in the picture? The lifeless body of Leo Echegaray, the first Filipino convict to be executed via lethal injection after the death penalty law was restored in 1994. He was photographed just moments after being transferred from the prison to the funeral parlor where several news reporters converged to turn the event into a pathetic media circus.
The presence of the media in the funeral parlor perfectly demonstrated how far they were willing to go in the name of the public's right to know. One reporter, for example, was quoted saying  "I am here at the funeral parlor and I am holding Leo's leg. It's a bit warm and it looks like he is only sleeping." Not surprisingly, Echegaray's friends and relatives, who blamed the media for his death, didn't grant any interview nor allowed TV cameras during the wake.
Also Read: 10 Surprising Facts About Death Penalty In The Philippines
In 1994, Echegaray, a house painter, was accused of raping "Baby" (not her real name), his 10-year-old stepdaughter by a previous wife. Unfortunately, Echegaray was at the wrong place and at the wrong time: capital punishment was abolished in the Philippines in 1987 but had to be restored in 1994 (through the approval of Republic Act No. 7659 or the death penalty law) due to increasing number of heinous crimes.
After failing to get a last-minute reprieve from then President Estrada, Echegaray was given a lethal injection and died on February 5, 1999. His final words were reportedly "Baby, forgive me," but some accounts suggest otherwise.
Interesting facts:
On the day of his execution,  Echegaray wore President Estrada's trademark orange wristband and a button on his chest inscribed with "Execute Justice not People"–the same button that was pinned to his barong shirt when he was already in the coffin.
Zenaida Javier, who Echegaray married in prison, was one of the 27 people who watched his execution through a one-way mirror.
In 2006, Chief Justice Artemio Panganiban–one of the 15 Supreme Court justices who approved the execution–admitted that a "judicial error" may have led to Echegaray's death. Instead of a death sentence, Panganiban said that Echegaray should have been given life imprisonment because "RA 7659 prescribes capital punishment for rape perpetrated by the common-law spouse of the parent of the victim, a qualifying circumstance which was not alleged in the complaint."
19. General Eusebio Roque (1897)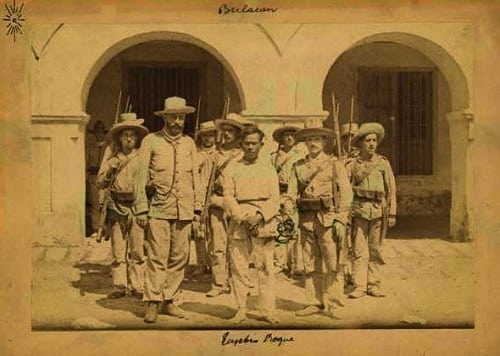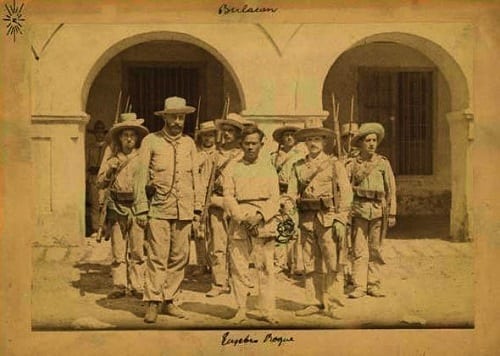 Who's in the picture? In what would be his final photograph before his execution by firing squad on January 16, 1897, General Eusebio Roque is shown here in the middle of Spanish soldiers who ultimately sealed his fate.
Also known by the moniker "Dimabunggo," Roque was one of Bulacan's most prominent Katipunan leaders whose heroic role in the Philippine Revolution was often associated with stories of miracles. It is said that Roque, described as a seer and a "master mystic" (hence his other nickname, "Maestrong Sebio"), used to pray in battle and miraculously repelled bullets as a result.
Related Article: 9 Astonishing Miracles in Philippine History
Roque was instrumental in the establishment of Real de Cacarong (or Kakarong de Sili), the biggest fortress or headquarters in Bulacan. It was then situated in Bigaa (now Balagtas, Bulacan) and, according to Nick Joaquin's "A Question of Heroes," had its own "streets, a market, a foundry, an armory, its own government, its own police, even its own banda de musika."
The Katipuneros under Roque soon made their presence felt through their armed resistance against the Spaniards. Threatened by their numbers, Governor General Camilo Polavieja was quoted saying "En Cavite está el escándalo, y el peligro en Bulacán" (the disorder is in Cavite, but the danger is in Bulacan). And soon came the tragic downfall of Kakarong de Sili that no one–not even Roque the "miracle man"–was able to foresee.
Also Read: 10 Little-Known Facts About The Katipunan
Led by Lt. José Olaguer Feliú y Ramírez, the Spanish forces made a surprise attack on the Bulacan fortress, killing thousands of civilians and rebels in the process. Roque was able to escape towards Bustos but was later captured after one of his own men–a traitor–divulged his whereabouts to the Spanish authorities. As a punishment, he was forced to walk from Bustos to Bulakan, Bulacan (then the capital of the province) before being imprisoned and finally executed.
Interesting facts:
After the defeat of Kakarong de Sili, Gen. Isidoro "Matanglawin" Torres established another headquarters in Paombong, Bulacan but it, too, fell to the Spanish forces.
Aside from killing around 1,100 rebels during the surprise assault in Kakarong, the Spanish forces also seized "seven cannons, a cartridge factory, and a large number of firearms."
20. "Pamana," The Philippine Eagle (2015)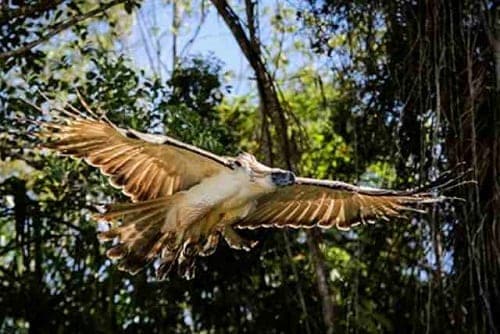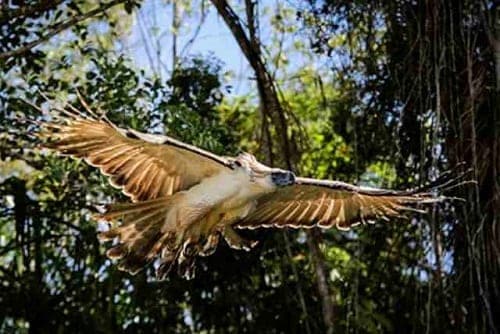 What's in the picture? Freedom. That is one word that perfectly summarizes this photograph. A Philippine eagle they christened "Pamana" suffered two gunshot wounds in 2012, but a three-year therapy at the Philippine Eagle Center in Davao City had made it stronger than ever.
But only two months after it was released into the wild on June 12, 2015, the decomposing remains of "Pamana" was discovered at Mt. Hamiguitan in Davao Oriental–the very same place where the bird spread its wings for the final time to experience the freedom it had long been deprived of. Worse, the three-year-old Philippine eagle died of a gunshot wound, as evidenced by a puncture and the metal fragment on its right breast.
Also Read: The Philippine Eagle (And Why It Should Not Be Called Monkey-eating)
Nobody expected that the above photo would be Pamana's last and that its life would be cut short by the carelessness of humans who are using their own 'freedom' the wrong way.
Dennis Salvador, executive director of the Philippine Eagle Foundation (PEF), said that "Pamana" was released into  the forest of Mt. Hamiguitan Range Wildlife Sanctuary on June 12 because the bird "symbolizes how Filipinos value their freedom." Too bad that some Filipinos enjoy their freedom at the expense of other creatures.
Interesting facts:
The Philippine eagle aptly named "Pag-asa" was the first of its kind to be bred in captivity in 1992.
Before Pamana, a female Philippine eagle was found dead in Mt. Apo in Davao City on August 14, 2004. The raptor was also a victim of a gunshot wound.
Kim Atienza, popular host of the educational TV show "Matanglawin" was part of the team who released "Pamana" into the wild on June 12, 2015. He reportedly offered an unspecified amount of money to help in the search and arrest of the suspects.
References
ABS-CBNNews.com,. (2015). Selfie of first Filipino photographer found. Retrieved 17 September 2015, from http://goo.gl/dxjWei
Arguillas, C., & Burgonio, T. (2000). Sounds of life haunt crash site. Philippine Daily Inquirer, p. Front page. Retrieved from https://goo.gl/Ij8uN6
Bas, R. (2008). Do you care if Rizal is in heaven? (2). The Manila Times, p. A5. Retrieved from https://goo.gl/OkSxtO
BBC News,. (1999). World: Asia-Pacific 'Baby, forgive me'. Retrieved 24 September 2015, from http://goo.gl/80FytF
Bunye, I. (2015). Elpidio Quirino, teacher and educator. Sun Star Manila. Retrieved 23 September 2015, from http://goo.gl/8rMuUd
Calunsod, R. (2015). Relatives of Philippine leader Quirino recall 1953 act of forgiveness toward Japan. The Japan Times. Retrieved 23 September 2015, from http://goo.gl/noCgCK
Canuday, J. (2001). Flight 541 A Year After: Grief ends, crusade starts. Philippine Daily Inquirer, p. A16. Retrieved from https://goo.gl/OV2Hdf
Collas-Monsod, S. (2015). Elpidio Quirino's Minimum Wage Law. Inquirer.net. Retrieved 23 September 2015, from http://goo.gl/gChi2m
Del Mundo, F. (2013). US set 5 conditions to save Marcos. Inquirer.net. Retrieved 22 September 2015, from http://goo.gl/AOEAHG
Farolan, R. (2011). The Greatest Filipino. Inquirer.net. Retrieved 15 September 2015, from http://goo.gl/xxB2bp
Filipinas Heritage Library,. Doña Teodora. Retrieved 15 September 2015, from http://goo.gl/HFm0Bc
Gomez, J. (2000). Fog may have led to Philippines crash that killed 131. Bangor Daily News, p. A11. Retrieved from https://goo.gl/aCi6Z8
Gross, J. (1989). Ferdinand Marcos, Ousted Leader Of Philippines, Dies at 72 in Exile. The New York Times. Retrieved from http://goo.gl/Wu6ZBL
Halili, M. (2004). Philippine History (pp. 145-146). Sampaloc, Manila: Rex Bookstore, Inc.
Jara-Puyod, M., Rivera-Acosta, L., & Santos, D. (2000). The victims of Air Philippines flight 541.Manila Standard. Retrieved from https://goo.gl/69hC2O
Joaquin, N. (1977). A Question of Heroes (pp. 190-191). Filipinas Foundation, Inc.
Kalaw, T. (1974). An Acceptable Holocaust: Life and Death of a Boy-General. National Historical Commission.
Lustre, P. (2015). Ferdinand Marcos: His last day at the Palace. CNN Philippines. Retrieved 22 September 2015, from http://goo.gl/ZepBfX
Manila Standard,. (2003). 2 Presidents star in Mother's Day fete, p. A2. Retrieved from https://goo.gl/Rza182
New Straits Times,. (1999). Kin bar cameras at dead rapist's home, p. 14. Retrieved from https://goo.gl/ndhmro
Nocum, A. (2006). SC error led to execution. Philippine Daily Inquirer, p. Front page; A9. Retrieved from https://goo.gl/8qHsX1
Nolan Law Group Newsletter, Fall 2008. (2008) (1st ed., pp. 4-6). Retrieved from https://goo.gl/cwI0uI
Ocampo, A. (2012). Rizal Without The Overcoat (pp. 37-39; 54-55). Mandaluyong City, Philippines: Anvil Publishing, Inc.
Official Gazette of the Republic of the Philippines,. Official Month in Review: February 1956. Retrieved 23 September 2015, from http://goo.gl/I3QTyw
Regalado, E. (2015). Phl Eagle 'Pamana' flies to freedom today. philSTAR.com. Retrieved 24 September 2015, from http://goo.gl/hlc1yI
Reyes, C. (2000). Air Phil to junk 737-200 fleet. Philippine Daily Inquirer, p. 6. Retrieved from https://goo.gl/fmzq8E
Roces, A. (2007). General Miguel Malvar: The last Filipino holdout. philSTAR.com. Retrieved 22 September 2015, from http://goo.gl/iz4dva
St. Petersburg Times,. (1961). General Tells Why He Stayed Away So Long, p. 16-A. Retrieved from https://goo.gl/1Dxtla
Sta. Maria, F. (2011). The Foods of Jose Rizal (pp. 9-10). Mandaluyong City, Philippines: Anvil Publishing, Inc.
Suarez, M. (1986). Marcos' last days filled with errors and humiliation. St. Petersburg Evening Independent, p. 3-A. Retrieved from https://goo.gl/RaAUOE
Tejano, I. (2015). Bounty raised for Pamana's killers. Sun Star Davao. Retrieved 24 September 2015, from http://goo.gl/J2Akrn
The Pioneer,. (1902). Gives Up The Struggle: Gen. Malvar, Insurgent Leader and Dictator, Surrenders Unconditionally to Americans. Retrieved from https://goo.gl/m6CwDj
The Tuscaloosa News,. (1961). A Sentimental Journey: MacArthur Heads for Philippines, p. 2. Retrieved from https://goo.gl/VV6qeW
Tuaño, D. (2014). No selfie? First Pinoy photographer leaves no photo of himself. ABS-CBNNews.com. Retrieved 17 September 2015, from http://goo.gl/RWjCxb
Villegas, B. (2015). Miguel Malvar: Hero in war and peace. Inquirer.net. Retrieved 22 September 2015, from http://goo.gl/Q0rP1b
Viray, P. (2015). Philippine Eagle 'Pamana' shot dead after 2 months into wild. philSTAR.com. Retrieved 24 September 2015, from http://goo.gl/e4EpFO
Yamzon, W. (2011). Gen. Miguel Malvar, the forgotten hero. philSTAR.com. Retrieved 22 September 2015, from http://goo.gl/jclQPG
Yap, T. (2015). A look into the life of the first Filipino photographer. Manila Bulletin. Retrieved 17 September 2015, from http://goo.gl/yKOUIB