Few professions can match the perks of being a pilot.
But with prestige comes an overwhelming weight of responsibilities. Whereas the engine is the heart of the airplane, the pilot is its soul who determines the fate of all its crew and passengers.
To be competent at this job, a pilot must invest a significant amount of money and thousands of hours of practice. After all, good pilots are made, not born.
Let's find out what it takes to get a pilot course and become a full-fledged aviator in the Philippines.
Related: How to Become a Pilot in the Philippine Air Force: An Ultimate Guide
Table of Contents
Why Become a Pilot in the Philippines?
Training to be a pilot is embarking on a journey full of adventures.
You'll see the world from the sky and get a glimpse of "heaven" that people on the ground can only dream of.
And while it's true that becoming a pilot puts a huge dent in your pocket, this is offset by the hefty paycheck waiting for you once you become an airline pilot, more so if you choose to work internationally.
In the survey conducted by the Philippine Statistics Authority(PSA), it's revealed that those in the aviation industry, aircraft pilots included, are the highest-paid workers in the Philippines, with an average monthly salary of PHP 156, 8231.
Don't forget that Filipino pilots are also in an industry that has seen unprecedented growth in recent years.
Boeing, one of the world's leading aircraft manufacturers, estimates that the global demand for highly trained pilots will skyrocket to around 800,000 in the next two decades2.
In the Philippines, the aviation market is expected to continue growing in the next five years. To keep up with increasing demands for domestic and international flights, local airlines are now shifting to smaller planes as they are quicker to fill up and depart from the terminal.
The growing number of cost-efficient airplanes and Filipino pilots reaching retirement age prompt local airlines to think outside the box when it comes to recruitment.
As a result, aspiring pilots who would otherwise have no access to expensive education and training now have equal chances to fulfill their lifelong dreams.
With a huge market demand, an opportunity to travel the world, and a high salary to recover all your expenses faster than if you would become a doctor, the future is bright for aspiring Filipino aviators.
How To Become a Pilot in the Philippines: A Step-by-Step Guide
1. Know the Basic Qualifications You Need To Become a Pilot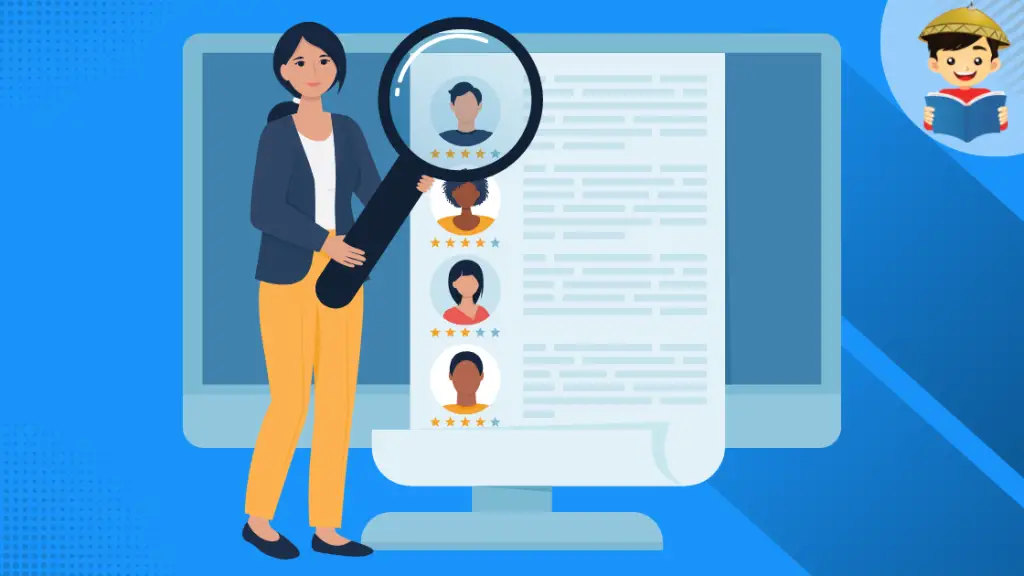 While you won't face as many restrictions when flying planes as a hobby, there are basic qualifications that are non-negotiable if you want to take the traditional path of becoming an airline pilot.
a. Age
Every person who wants to fly an airplane, whether for fun or profit, always starts with a student pilot license. This basic license is only issued to student pilots who are at least 16 years old.
Meanwhile, airline pilots usually take their final flights upon reaching the retirement age of 67. Therefore, while learning how to fly an airplane during your senior years can be fulfilling, it's no longer feasible to consider a career as an airline pilot.
b. Educational Attainment
For the record, a college degree isn't a requisite for earning the basic pilot licenses. You can be a student pilot, a private pilot, or even a commercial pilot in the Philippines with just a high school diploma.
Nevertheless, if your goal is to work for the country's major airlines, a college degree is a critical requirement.
You can only be qualified to be an airline pilot if you have a bachelor's degree, preferably majoring in aeronautics, aviation, aerospace engineering, mechanical engineering, computer science, physics, and the likes.
However, any college course will do. Airlines accept applicants from diverse industries as long as they are degree holders.
A prospective pilot who finished college, regardless of the course, is presumed to have the discipline and work ethic required not only to survive the airline's flight training program but also to be in touch with the latest technology, systems, and procedures related to the job.
Another advantage of having a non-aviation-related degree is the availability of a career option in case things go south with your application. Remember, this is a competitive industry, and there's no guarantee that you'll get a job even after earning all the required flight hours and licenses.
c. Physical Fitness
The lives of the passengers are literally in the pilot's hands. That's why you can't afford to have a heart attack or suddenly go unconscious in the middle of a flight. If the pilot goes down, he's taking all the passengers and crew with him.
Therefore, it's imperative for an aspiring pilot, regardless of the aircraft he'll be operating, to be "fit to fly." In general, a healthy candidate should have:
Healthy lungs and can breathe normally even at higher altitudes where the air is thinner
No heart problems
Normal blood pressure
No hacking coughs
No recent dizziness or fainting spells
No history of illegal drug use
No hearing problems/deafness that could prevent the person from hearing instructions of air traffic controllers
No recurring headaches
No history of epilepsy
No insulin dependency (if diabetic)
No alcohol dependency
No color blindness as it's essential for a pilot to distinguish different colors, particularly red and green, which are the colors of anti-collision lights
No history of mental illness
No acrophobia or extreme fear of heights
No sexually transmitted disease like HIV/AIDS
No arthritis, osteoporosis, and other joint disorders
No recurrent infections
No nervous system issues/disorders
To ensure that you're medically/physically fit to fly an airplane, you'll be required to get a medical certificate before beginning your flight training.
There are different types of medical certificates being issued to aviators. Depending on the pilot license you're applying for, you can be given a third-class, second-class, or first-class medical certificate.
The first-class/class 1 medical certificate, for instance, is designed for pilots applying for the Airline Transport Pilot License (ATPL), the highest and the most important among pilot licenses.
To secure a medical certificate, proceed to the Civil Aviation Authority of the Philippines head office and have yourself assessed by an Aviation Medical Examiner (AME).
The AME will combine the findings/readings from different medical professionals to come up with a report. These include, but are not limited to, the electrocardiogram (ECG) reading from a cardiologist, eye exam results from the optometrist, hearing test results from the audiometrist, and chest X-ray result from a pulmonologist.
Your physical health will also be evaluated with the help of your dental certificate, urinalysis, and drug test result, among others.
d. English Proficiency
Radio communication is vital in ensuring the safety of each flight. Since English is the language of international aviation, all Filipino pilots are trained to use it whenever they communicate via the aircraft radio.
Therefore, if you can't speak or understand the language well, you will have a hard time following directions from the control tower.
Being adept in the English language also helps a lot when accomplishing the required paperwork (all of which are written in English) before each flight.
e. Height
For the record, there's no height requirement included in the Philippine Civil Aviation Regulations.
This is only imposed by airline companies who are mostly concerned about the pilot's ability to manipulate the controls in the cockpit.
They want to ensure that your limbs are long enough so that your hands can reach the knobs, levers, buttons, and switches while your feet can step on the brakes and rudders.
Philippine Airlines requires its pilots to be at least 5'4″ in height.
International airline companies also have their height requirements, as listed below:
Cathay Pacific – 163 cm.
British Airways – 157 to 190 cm.
Singapore Airlines – 165 cm.
Lufthansa – 165 to 198 cm.
Again, there's no height requirement to become a pilot. Only when you're aspiring to be an airline pilot should you need to comply with the requirement set by the aforementioned companies.
And even if they're looking for a specific height now, this rule is never set in stone.
As long as you're not applying in the military (which is much more strict when it comes to following their guidelines), you still have a chance to be a pilot despite having short or average stature.
The worst case that might happen is having your application rejected. However, there's also the possibility that they will pick you based on your flight experience and not your height.
In case you don't make it as an airline pilot, you can also try other alternatives that aren't as strict when it comes to height. Among the jobs that you can consider are corporate aircraft pilot, traffic info pilot, agricultural spraying pilot, flight instructor, and pilot for skydiving companies.
2. Consider Taking a Discovery Flight (Optional)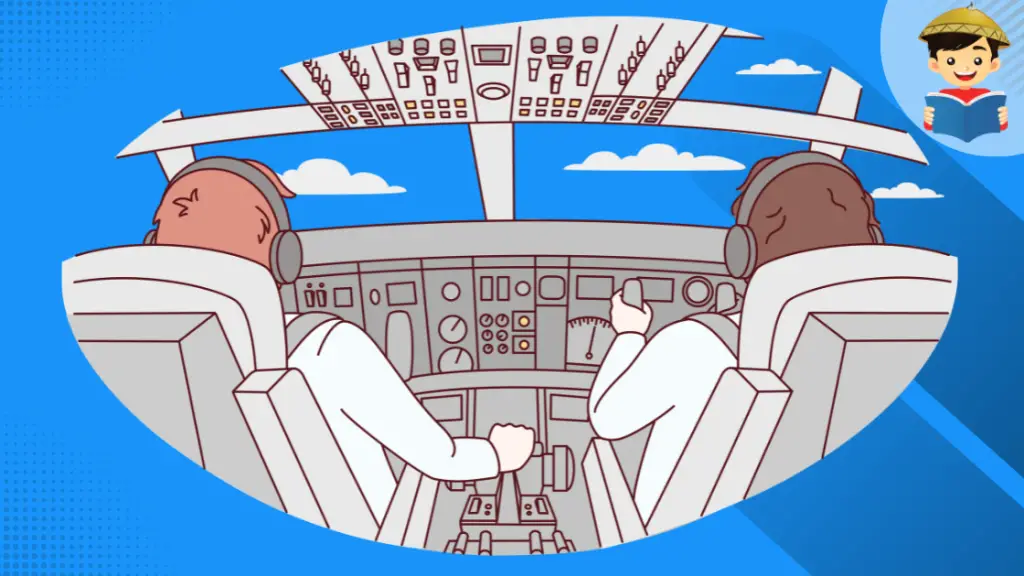 Also known as an orientation flight, a discovery flight is a 30-minute or 1-hour instructional demonstration flight where a certified flight instructor will give you a glimpse of the world of flying.
After trying a flight simulator, you will be given a pre-flight briefing, so you understand what will take place in the cockpit and the different safety measures you need to observe.
Finally, you will be flying onboard a real aircraft–either a  Cessna 152 or Cessna 172–with the flight instructor handling both the takeoff and landing. Sometimes, you will be allowed to take the controls mid-flight once the instructor notices you're at ease.
A discovery flight is similar to the process of "shadowing," wherein you accompany a professional to the workplace to see what it's like to work in a particular industry.
Since this is a relaxed, no-pressure environment, you're free to ask as many questions as you like to figure out whether becoming an aviator is the best career choice for you.
Recommended to young students who are fascinated by flying as well as frustrated pilots who simply want to relive their childhood dreams, the discovery flight is an introductory course usually offered by flight schools to promote their array of pilot courses.
Prices range from PHP 8,000 to PHP 12,000 per hour, depending on what type of aircraft you'll be using. For more info, contact the nearest flight school in your area.
3. Choose Your Preferred Pathway To Become a Pilot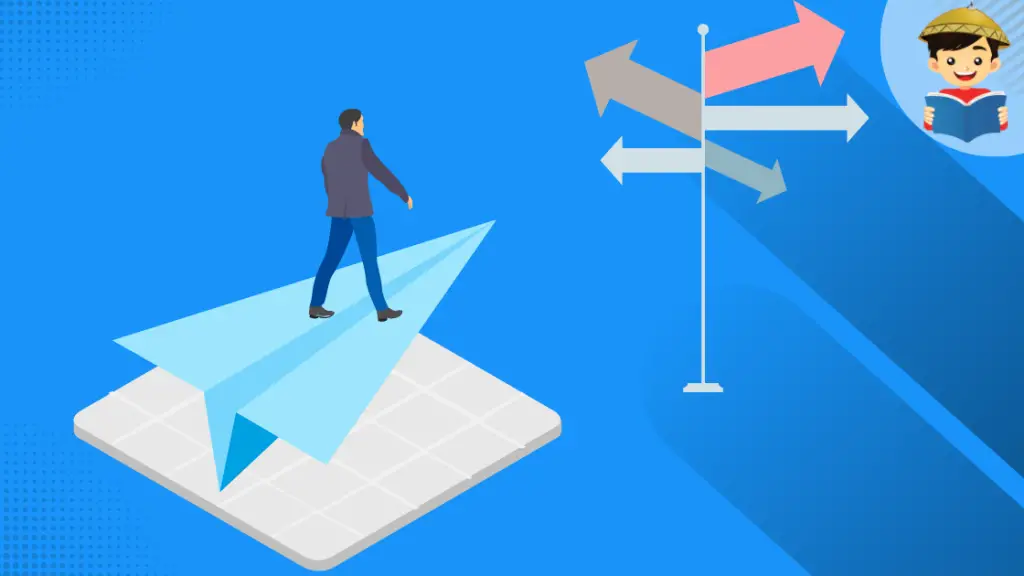 There's no one straight path to becoming a pilot in the Philippines.
You don't necessarily have to work for a commercial airline to be a pilot. As long as you're licensed to fly an aircraft, then you earn the right to be called a pilot.
However, the number of pilot licenses you're willing to earn will eventually determine what type of pilot you'll become. Among these licenses, the Airline Transport Pilot License has the highest rank and is also the most difficult to obtain.
Assuming that your ultimate goal is to earn the Airline Transport Pilot License and work for commercial airlines, here's a summary of the licenses you must earn first before you get to the top:
Student Pilot License – is the license issued to beginners still in the earliest stages of pilot training. The minimum age for student pilots is 16, which means you can earn this license by enrolling in a flying school after graduating from high school–no college degree is required.
Private Pilot License – enables you to fly solo or fly passengers/cargo without any compensation. It's like driving your car to give family and friends a ride to a certain destination. You don't get paid for doing so, unlike taxi drivers, who are the counterparts of commercial pilots (see next item).
Commercial Pilot License – gives you permission to fly a plane as a paid professional. The second highest pilot license, the CPL allows you to get paid while earning the flight hours required to work for commercial airlines. Unlike airline pilots, commercial pilots are paid to fly planes with a limited number of passengers. They are usually hired by corporations, private individuals, or the government to fly planes for specific purposes such as transporting cargo, performing agricultural spraying, doing sightseeing flights, etc.
Airline Transport Pilot License – considered the highest civilian license that will allow you to fly passenger airlines. To get to this level, you will need to accumulate 1,500 flying hours. To make the most of their time, aspiring airline pilots usually work as flight instructors so they can gain the required flight hours while getting paid. Aside from the flight hours, you will also need to train and pass specific qualifications such as Instrument Rating (to legally fly planes during inclement weather by relying on the instruments in the aircraft), Multi-Engine Rating (to fly aircraft with more than 1 engine which is the case for airliners), and Type Rating (to fly a specific aircraft).
Now that you're familiar with the licenses you need to obtain to work as an airline pilot, it's time to figure out where and how to get them.
Although it's true that it takes a lot of money (we're talking about millions of pesos) to become an airline pilot, there are some ways to minimize or even eliminate the training costs.
In summary, here are four major pathways to fulfill your dream of becoming an airline pilot in the Philippines:
a. Enroll in a Flight School
If you can already afford it, you can go straight to a flight training school and earn the licenses you need to become a pilot. Take note that local airlines require their pilots to be college graduates, so make sure you complete a four-year degree program (any course) before enrolling in a flying school.
Most flying schools in the Philippines offer some or all of the following pilot courses:
Private Pilot License Training Program
Instrument Rating Training Program
Multi-Engine Training Program
Commercial Pilot License with Instrument Rating
Commercial Pilot License with Multi-Engine and Instrument Rating
Although it's the most expensive option, it also provides the quickest pathway to a job as an airline pilot.
The flight school OMNI Aviation, for example, has a partnership with PAAT (Philippine Academy for Aviation Training), which is a joint venture of CAE and Cebu Pacific. Since PAAT is partly owned by Cebu Pacific, those who graduate from it are only required 200 hours to become a Cebu Pacific First Officer, unlike non-PAAT graduates who must accumulate 500+ hours.
b. Finish an Aviation-Related College Degree Program
While you can become an airline pilot regardless of the course you take in college, an aviation-related program allows you to dive into the nuts and bolts of the industry early on.
It's like getting into a medical school with a medical-related course as your pre-med. Although med school is open to everyone, the subtle advantages of being exposed to science or hospital work during your pre-med years are hard to deny.
Some of the degree programs related to aviation that you can take before enrolling in a flight school include, but are not limited to, the following:
BS Aviation Major in Commercial Flying
BS Aviation Major in Aviation Management
BS Aeronautical Engineering
BS Aircraft Maintenance Technology
After completing an aviation-related program, you can leverage it to get into an actual flight school.
For example, you can work as an aircraft mechanic/technician for a while and then enroll in a pilot course once you've saved up enough funds.
c. Be Qualified in an Airline Cadet Pilot Program
A cadet pilot program is a scholarship offered by airlines to meet their increasing demands for pilots.
This is ideal for those who can't afford a pilot course. The airline will shoulder all expenses, and a job is guaranteed after you complete the training.
In exchange for the scholarship, you will commit to multi-year exclusive employment with the airline. Therefore, it's not free but a "study now, pay later" scheme used by airlines to encourage more aspiring pilots to join them.
In the Philippines, Cebu Pacific opens its cadet pilot program every year3. The lucky few who pass the rigorous online and onsite screening process are sent to Australia for a 56-week integrated flying training, after which they'll earn a commercial pilot license and work for Cebu Pacific as First Officers for a maximum of ten years.
d. Join the Military and Become a Philippine Air Force Pilot
There are two key paths to get the training and licenses you need to become a commercial airline pilot in the Philippines.
The first three options we've discussed previously are the traditional ways to get civilian flight training. The other way to train as a pilot is by joining the military.
Just like in a cadet pilot program, your flight education and training in the military will be subsidized, this time by the government. To become an Air Force pilot, you have two options:
Enter the Philippine Military Academy (PMA) with the Air Force as your branch of service. You must be at least 17 years old to be qualified in PMA.
Complete a four-year college degree program (courses in chemistry, physics, engineering, or computer science are preferred) and then apply to the Philippine Air Force Officer Candidate School. Getting into this school will then help you enter the Philippine Air Force Flying School.
Since the government will shoulder the tuition, the pilots who graduate from the program are required to render at least 12 years of service, after which they're free to apply for a job at commercial airlines.
During your years of service as a military pilot at the Philippine Air Force, be prepared to have unconventional experiences in flying an aircraft. You'll get to fly the plane close to the ground at high speed, fly near and into combat zones, and expose yourself to the dangers of working as a fighter pilot.
4. Get a Student Pilot License To Start Your Flight Training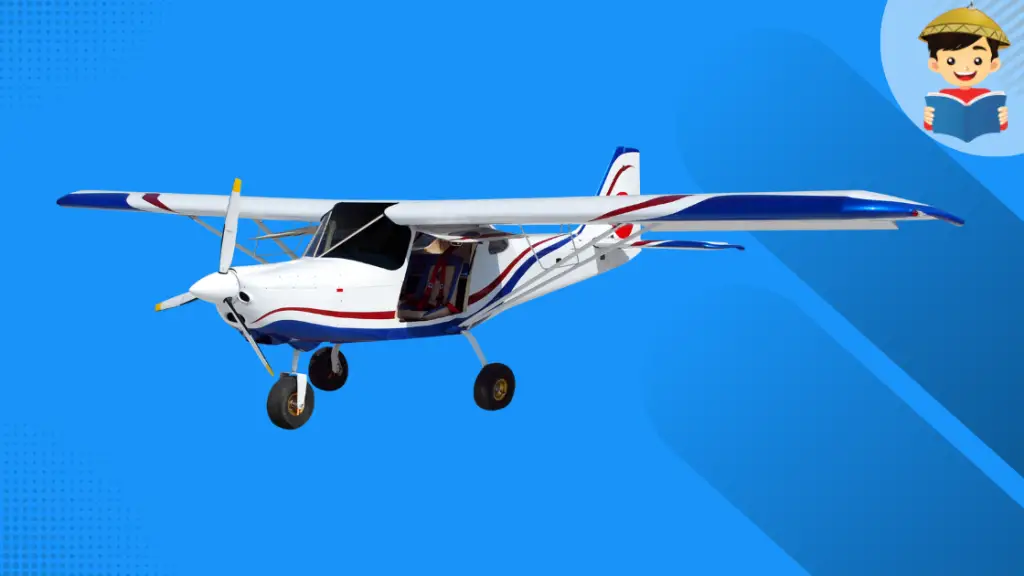 All pilots start their journey as students.
Whether you're getting civilian or military flight training, your learning years are usually divided into two phases:
Ground School. For the first few months, you'll delve into the academic aspect of flight. In this structured classroom set-up, you'll learn the basics of aerodynamics, aircraft parts, radio communication, weather, and other fundamental aviation concepts.
Flight Training. After building your knowledge foundation and passing the exams at the Ground School, you can now start taking actual flying lessons from a certified instructor.
Before you can start flying a plane, however, you must first obtain the following requirements:
Student Pilot License (SPL) issued by the Civil Aviation Authority of the Philippines (CAAP). To get this license, you don't have to be a college graduate, but you must be at least 16 years old at the time of application.
Class 2 Medical Certificate to ensure that you're safe to fly. To be issued this certificate, a medical examiner will ensure that you're not using/abusing drugs, have good eyesight (use of corrective eyeglasses or contact lenses are allowed), as well as physically and mentally fit for the job.
Other requirements: NBI Clearance to prove the applicant hasn't committed any crime; and English proficiency so the candidate can easily engage in radio communications.
Most flight schools assist their students with the license application. Once you're issued the certificates, you can start your flying lessons.
As soon as you're deemed ready to fly the aircraft on your own, your flight instructor will then prepare you for your first solo flight. Flying on a plane without an instructor on your side is one of the first milestones you'll never forget.
After having your first solo flight and getting an NTC Radio Operator's License, you can now start earning additional flight hours.
Every hour you spend flying a plane costs a lot of money, but it's necessary for you to build enough confidence and the 40 to 50 hours of flight time required to proceed to the next level: the Private Pilot License (PPL).
5. Become a Licensed Private Pilot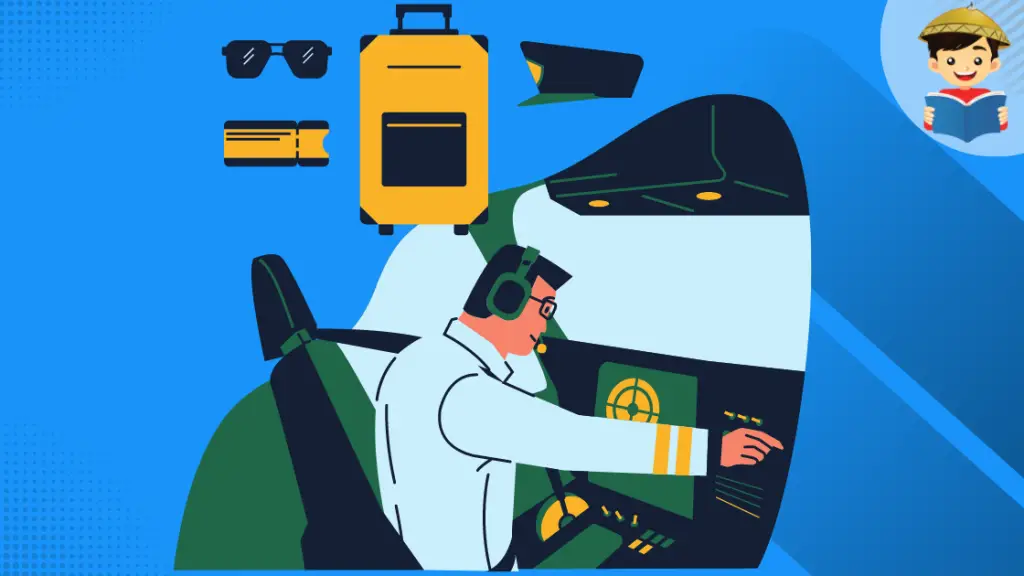 A Private Pilot License (PPL) is the first official and internationally recognized license you'll get after graduating from a student license.
Earning a PPL is like finally having the right to drive your car after receiving training from a driving school.
Since it's a "private" license, you can only fly an aircraft for personal pleasure or business purposes. Private pilots aren't allowed to "work" or be paid for their services.
Despite its limitations, a private pilot license gives you an opportunity to do what most people can't–operate an aircraft that you've been type rated to fly and see the beauty of the skies at any time.
You can fly solo or carry more than one passenger anywhere in the country. You can also use the license to fly an airplane and do something meaningful like joining search and rescue missions.
A student pilot can move up to the private pilot level by taking and passing the Private Pilot License (PPL) course, which lasts up to 6 months. The PPL course is a training program that will cover the basic principles of aviation, which include, but is not limited to, the following:
Theory of flight
Air traffic communications and control
Civic air regulations
Basic principles of meteorology, air navigation, aircraft performance, and weight and balance
In addition to completing the PPL course, the student pilot must also accumulate at least 40 flight hours which can be a combination of solo and dual flights (with the instructor).
Here are the other requirements you need to meet to be issued a private pilot license by CAAP:
At least 17 years of age
At least a High School graduate
Must be fluent in English
Holds a 2nd or 3rd Class Medical Certificate
Flight logbook (containing the records of at least 40 flight hours)
NTC License (Radio Telephony)
Passed the ATO Knowledge test
Passed the ATO Practical Flight and Oral Examination test
6. Earn a Commercial Pilot License To Get Paid To Fly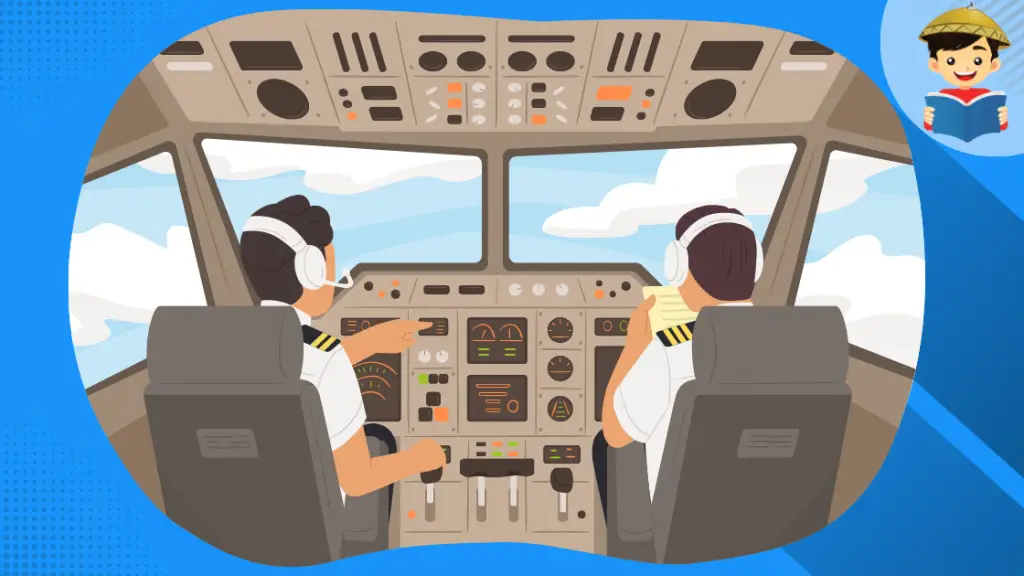 To reach your goal of working as an airline pilot, you need to log hundreds of flight hours.
However, if you only have a private pilot license, paying for every flight hour can quickly drain your finances. Remember, having a private pilot license means you can't be paid to fly.
A more practical approach is to accumulate flying hours and earn money while doing so. This is only possible if you get a Commercial Pilot License (CPL) which enables you to get paid as a working pilot.
You can work as a flight instructor or explore other opportunities that will pay you for your skills. These include jobs as a corporate pilot, agricultural spray pilot, cargo pilot, air charter pilot, etc.
With a CPL, you can gain more flight time and experience while earning back the money you've initially invested in your pilot course.
To get a Commercial Pilot License and start flying for a living, you need to meet the following requirements:
At least 18 years old
At least a High School Graduate
Holds a Private Pilot License (PPL), a requirement that you need to have before you can upgrade to a commercial license. In other words, you can't apply for a CPL if you don't have a PPL.
Flight logbook containing the records of at least 150 flight hours. This is a combination of the 110 minimum flight hours required in CPL Training and the 40 hours you've earned through your private pilot license, for a total of 150 hours.
English Language Proficiency (at least Level 4)
Holds a valid 1st Class Medical Certificate
Passed the ATO Knowledge test
Passed the ATO Practical Flight Test and Oral Examination (Check ride)
NTC License (Radio Telephony)
Multi-Engine Rating
Instrument Rating
As you can see from the list above, you need to secure add-on ratings (Instrument and Multi-Engine) in addition to a private pilot license to get paid to fly.
These ratings are indispensable since you'll be operating an airplane completely different from what you used to fly when you were still a student or a private pilot.
Besides, you're now getting paid, so your employers/passengers need assurance that you're qualified for the job.
Here's a summary of the two add-on ratings every commercial pilot must have:
a. Instrument Rating
The Instrument Rating enables you to fly an aircraft in any weather condition. An instrument-rated pilot is trained to operate airplanes even in low or zero visibility (due to fog, clouds, rain, etc.) by using the cockpit instruments with a high degree of precision.
Training starts on the ground, where you'll learn–either through a flight instructor or self-study–the basics of using instruments for navigation and approaches; communicating with air traffic control; avoiding wind shear; and operating the aircraft under instrument flight rules (IFR).
Next, you need to take and pass a written exam to ensure you're equipped with the right knowledge before you move to the next phase.
After the exam, you need to log the required number of flight hours.
Starting from a simulator and transitioning into cross-country flights under IFR, you'll demonstrate and prove to the instructor that you can employ different types of instrument approaches, perform emergency operations, use navigation systems, and complete air traffic control procedures/clearances.
b. Multi-Engine Rating
Since you'll be operating a bigger multi-engine aircraft, this rating will come in handy should you seek employment as a commercial pilot.
Getting a Multi-Engine Rating is relatively easier. You can be issued this rating after only a few weeks, provided that you already have a private pilot license.
To get rated, you must also undergo ground and flight training. Ground instruction provides the fundamentals of multi-engine aerodynamics, maneuvers, emergencies, and procedures. As for the flight training, you need to log at least 10 to 15 flight hours before you can be fully prepared for the check ride.
After getting the commercial pilot license and gaining the above-mentioned add-on ratings, you can apply for jobs.
You can build more hours by flying planes for somebody else or working as a flight instructor. Either way, you'll get paid a handsome fee while earning the required hours to be qualified for a job at a major airline.
7. Work as an Airline Pilot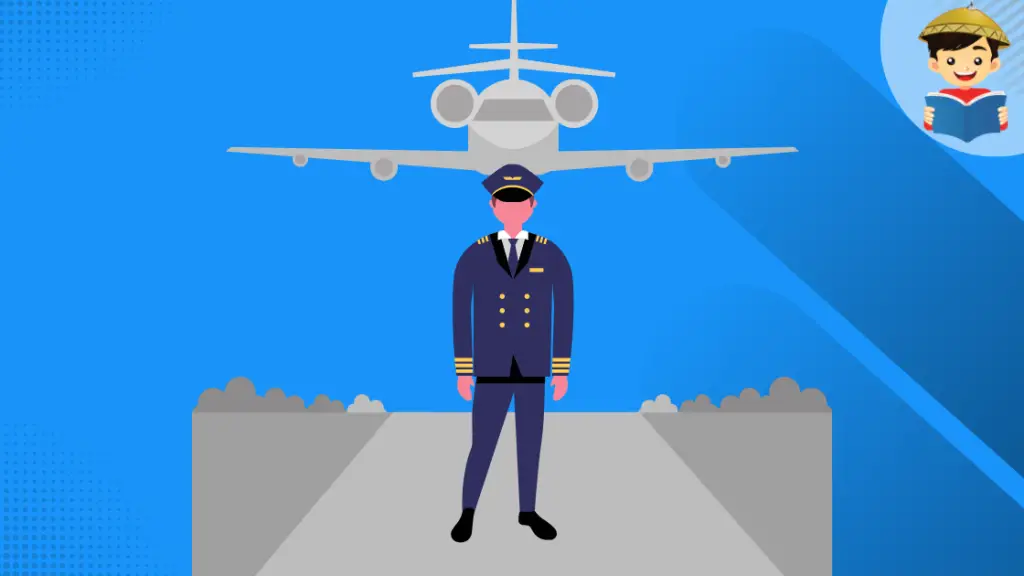 Flying a multi-crew aircraft for a commercial airline is what most pilots consider the ultimate career goal.
After spending a significant amount of time and money to earn hundreds of flight hours and getting multiple pilot licenses and ratings, getting hired as an airline pilot is like reaching the finish line.
There are three ways for pilots to land this lucrative job.
First, you can apply for a job as an airline pilot straight from the military.
Since Air Force pilots are required to commit to a multi-year contract with the government, most airlines hire them with the assumption that they're already seasoned pilots with thousands of flying hours under their belts.
Second, you can also apply for a job at an airline even if you only have a Commercial Pilot License (CPL), provided that you have also secured add-on ratings such as Type Rating, Multi-Engine Rating, Instrument Rating, etc.
Most airlines accept pilots with a commercial license, an Instrument Rating, and at least 200 flight hours. Of course, the more flying hours you've accumulated before your application, the better your chances will be.
If accepted, you'll work alongside the Captain as a First Officer.
FOs are at the bottom of the pecking order. It's like an entry-level position that is very demanding yet has a relatively lower salary compared to other higher-ranking airline pilots.
However, if you persist and gain more flight hours, you can move up the ladder as soon as your Captain retires.
The last option to become an airline pilot is to keep flying until you accumulate at least 1,500 flight hours. By the time you gain this amount of flying experience, you're already qualified to apply for an Airline Transport Pilot License (ATP), the highest certification that any civilian pilot can obtain.
Take note that the required flight time is not cumulative. In other words, you must start earning at least 1,500 flying hours immediately after getting the commercial pilot license.
All flying hours you've accumulated before getting the CPL will not be counted.
With an ATP license, you can operate and be in command of a large, multi-crew commercial aircraft from the get-go.
In other words, you'll immediately work as Captain of the aircraft once hired, unlike those with a commercial pilot license who have to start from the bottom as FOs.
To be qualified for the Airline Transport Pilot License (ATP), you need to obtain the following:
Commercial Pilot License (CPL)
1st Class Medical Certificate
Flight logbook containing the records of your flying time (at least 1,500 hours)
NTC License
English Language Proficiency (at least level 4)
ATO Certificate of ATPL Ground training
8. Explore Opportunities for Career Advancement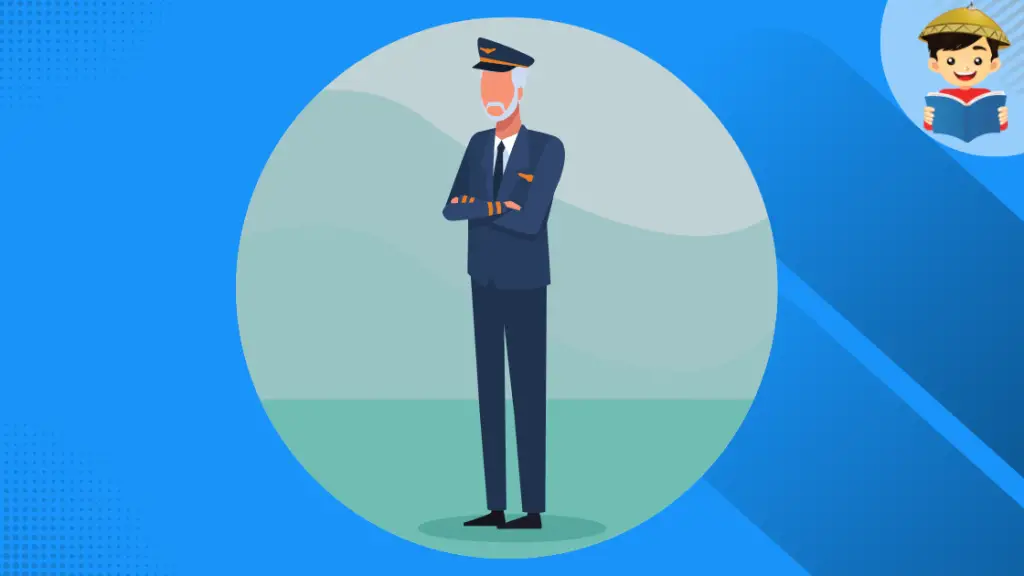 If you started as a First Officer, it's only appropriate to aspire to become a Captain.
The Captain is the first command in a multi-crew aircraft and receives the highest paycheck while having a relatively easier workload. However, to get to this level, gaining experience and accumulating the specified number of flying hours is paramount.
In addition to getting an Airline Transport Pilot (ATP) license, an aspiring Captain must also pass an exam given by the regulator as well as the screening administered by the airline company itself.
Candidates are also required to undergo online assessments and flight simulator training and submit all the other requirements.
Once you become a captain, you can continue working and honing your skills until you reach the retirement age of 67.
If you're up for the challenge, you can still explore post-retirement opportunities. Retired pilots can work as an instructor in various training schools like PAAT. Or, they can work as an inspector tasked with supervising and issuing certifications to pilot training schools and their trainees.
Tips and Warnings
1. Your aptitude and attitude will determine your career altitude
Becoming a pilot is more than having flying skills. You don't need to be a math genius or a rocket scientist to succeed in this profession.
In an interview with the Philippine News Agency4, Samuel Avila, a pilot-turned-Cebu Pacific (CEB) vice president for Flight Operations, shares three basic traits that every aspiring aviator should have:
Passion. Instead of letting the high salary become your primary motivation, join this profession with a service-oriented mindset. A pilot driven by money alone will soon find the tediousness of the job unbearable. By contrast, a passionate pilot considers it a privilege to transport people or goods to their destinations because it's one way of contributing to nation-building.
Hard work. The road to becoming an airline pilot is long and bumpy. There's no shortcut to success, so if you're not patient enough to spend years gaining experience, this might not be for you.
Discipline. A disciplined pilot is one who knows how to apply what he's learned so far and use common sense when needed. You need to know how to follow the rules and look at the aircraft as a machine with its limitations. If you play by the rules and consistently learn from each experience, you'll develop essential skills to succeed as a pilot, namely: situational awareness, quick reaction time, good depth perception, problem-solving skills, good communication skills, good judgment, as well as knowledge of and ability to monitor the onboard systems.
2. Continuous learning will save your life–and your passengers'
In this profession, it's a mortal sin to be complacent.
Remember, the lives of the crew and your passengers are in your hands, so you need to be prepared in times of emergency.
Take emergency maneuver training and other relevant courses that can help you become a reliable pilot when the unthinkable happens.
One of the common reasons why planes crash is pilot error. A way to prevent this is to keep yourself updated with the latest technologies and changes in aviation regulations. This industry constantly evolves, so if you can't keep up with the changes, you're putting other people's lives (and yours) in peril.
3. Learn to fly with an instructor before trying flight simulator games, not the other way around
While playing flight simulator games can be fun, it's not a good idea to expose yourself to it before enrolling in a pilot course.
For one, a flight simulator game only remotely resembles the thrill of flying an actual aircraft. It may also cause you to pick up the bad habit of solely relying on your instruments instead of looking outside to gauge how the aircraft is doing.
Good pilots know how to fly airplanes visually or under VFR (visual flight rules). If you train yourself to fly this way initially, you'll see things from a wider perspective.
So instead of looking at and relying on your instruments alone, you'll figure out how the aircraft moves and "feels" every time you manipulate the controls and learn to adjust it accordingly.
Remember this rule when flying: "Look outside, glance inside." Learn to fly visually by looking at the horizon and for other airplanes around you. Then, verify with your instruments if your judgment is correct.
Only use flight simulator games as a supplementary training tool AFTER flying with an actual instructor for a while. Flight sims are ideally used to develop and gauge your abilities to maneuver an aircraft during life-threatening situations, all while staying in a safe environment.
Frequently Asked Questions
References