Douglas MacArthur once said: "Give me ten thousand Filipinos and I will conquer the world."
It's easy to see why he said that. As we've pointed out before, Filipinos are a warrior race, often fighting with the odds stacked against them. A glance at the different battles and wars Filipinos have fought in throughout history proves that.
Also Read: 8 Epic Battles in History Where Filipinos Kicked Ass
Then again, with the unbelievable display of fighting prowess and near-reckless abandon by these Filipinos who were literal one-man armies, MacArthur's request for ten thousand would be overkill.
1. Jesus Villamor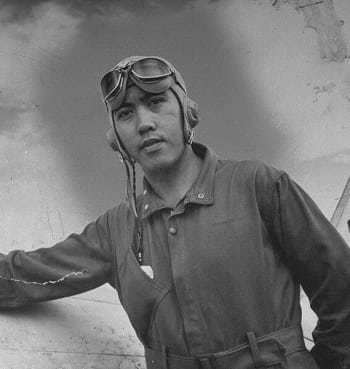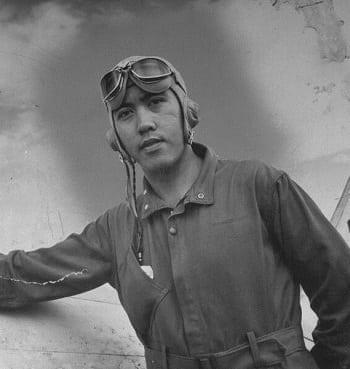 Arguably one of the greatest Filipino pilots ever, Villamor led a squadron (read: six) of P-26 fighters against 54 Japanese enemy planes consisting of dozens of Mitsubishi Zeros over the skies of Batangas during the opening stages of the Japanese invasion of the Philippines in December 1941.
Trivia: The first American hero of World War II was killed in combat in the Philippines
With their outdated Boeing P-26 Peashooters which were essentially training planes against the numerically and technologically superior Zeros, Villamor and his squadron nevertheless proved their worth against the raiders, downing three Zeros and one enemy bomber.
Of the four downed enemy planes, Villamor was credited with two of them and was cited twice for his bravery. He later mentioned he was so angry at the Japanese he "forgot to be scared."
2. Narciso Ortilano
Where many of us would probably falter at the sight of bayonet-wielding Japanese screaming "Banzai" at the top of their lungs, Ortilano did the exact opposite. Guarding his machine gun nest in the wee hours of the morning on January 12, 1942, in his sector of Bataan, Ortilano was suddenly greeted by gunfire and the screams of 11 heavily-armed Japanese soldiers who broke out of a nearby sugarcane field and who were quickly charging towards his position.
With his fellow machine-gunner killed by the initial hail of bullets, Ortilano alone manned his machine gun and took out four of them until it finally jammed. Undeterred, Ortilano took out his pistol and shot another five dead. However, two of the remaining Japanese managed to reach his foxhole and slice off his finger. Unfortunately for them, Ortilano succeeded in wresting one of their rifles away and with it, bayoneted and shot them to death.
Also Read: 5 Great Philippine Heroes Nobody Remembers
After the battle, he was asked by his commanding officer what just happened. He nonchalantly responded with "11 Japanese were just trying to scare me, but we don't have to worry about them anymore." For his bravery, he was awarded the US Army's Distinguished Service Cross.
3. Jose Nisperos
A native of La Union, Nisperos earned his colors when as a Philippine Scout he fought off a huge number of Moro insurgents who ambushed his unit in Lapurap, Basilan on Sept. 24, 1911.
Barely able to stand due to bleeding from several stab wounds and having his left arm broken with a gunshot wound, Nisperos nevertheless kept firing his rifle with his right hand at the assailants until they finally withdrew.
READ: 9 Pinoy Historical Villains Who Weren't As Evil As You Think
For his bravery, he was awarded the US Congressional Medal of Honor—the very first Filipino to receive such an award.  General Franklin Bell personally handed him the medal in a ceremony at Luneta Park on February 5, 1913.
4. Jose Bandong Jr.
On April 10, 1992, Bandong and his men engaged guerrillas belonging to the New People's Army's Chadli Molintas Command in the boundaries of Sagada and Bontoc. Initially forcing the NPA fighters to withdraw, Bandong's 35-man unit was preparing to leave the area when one of their teams which was sent ahead to secure the route was suddenly ambushed by NPA reinforcements.
Also Read: 10 Biggest Misconceptions About World War II In The Philippines
No sooner had the unit linked up again when another group of NPA fighters also showed and began firing at them. In the six-hour gunfight, Bandong was hit with a bullet to the left shoulder.  Seeing they were about to be overwhelmed, Bandong heroically ordered his men to withdraw and took it upon himself to make a last stand.
His supreme sacrifice of which he earned a posthumous Medal of Valor no doubt saved the lives of his men. Legend has it he also ordered artillery to be fired on his position to wipe out the enemy.
5. Nestor Acero
Greater love hath no man than this, that a man lay down his life for his friends—a fitting quote for Marine Nestor Acero.
Pitted against hundreds of Moro National Liberation Front rebels in the bloody Battle of Sibalo Hill from November 26-27, 1972, Acero refused orders to evacuate by his superiors, choosing instead to stay behind and defend his wounded comrades, especially his friend Private First Class Buaya whom he had befriended during their Basic Training days.
Also Read: 8 Extremely Interesting Lesser-Known Battles in Philippine History
Serving as rearguard, Acero diverted enemy fire to his position, enabling his fellow Marines to withdraw while at the same time mowing down dozens of enemy fighters. When extraction teams were sent to recover his body after the grueling battle, they found a lifeless Acero still cradling the neck of his friend. Surrounding his position were the bodies of almost three dozen MNLF fighters. For his heroic act, Acero was awarded a posthumous Medal of Valor.
6. Julius Javier
Regarded as a living legend by his peers in the Scout Rangers, Javier's storied career saw him pulling off numerous achievements in his fight against both Moro and communist rebels in the 70s and 80s. In one engagement, he managed to single-handedly save the lives of six Marines who were ambushed by guerrillas, carrying them off the battlefield one by one.
He was also deemed to be "unkillable" as he survived his armed encounters and at least three attempts on his life without injury, leaving some to believe he wore an amulet that protected him from harm. However, two of Javier's greatest accomplishments involved him defeating the enemy without firing a single shot.
Also Read: 6 Badass Filipina Warriors You Never Heard Of
The first incident happened in the town of Real in Quezon in 1974 when he led a group of scout rangers who surprised and captured eight heavily-armed NPA guerrillas. The next happened during his stint as a Battalion Commander in Basilan in 1981 when he managed to convince an MNLF commander and his followers to surrender themselves.
7. Ramon Alcaraz
The namesake of one of our warships, Ramon Alcaraz was one of the naval heroes of World War II. Then an officer of the Offshore Patrol (the predecessor to the Philippine Navy), Alcaraz commanded the torpedo boat Q-112.
During the war, he and his men engaged nine Japanese Zeros and destroyed three of them in battle on January 17, 1942, earning him a Silver Star in the process. Earlier, he had also successfully sunk fifteen ships in the Pasig River to prevent the Japanese from using them.
Also Read: 10 Mind-Blowing Controversies Of Philippine History
After scuttling his own boat to avoid their use by the enemy, Alcaraz was apprehended and incarcerated for a while at a POW camp in Malolos. After being set freed, he subsequently joined a guerrilla unit, becoming its regimental commander.
8. Jose Ignacio Paua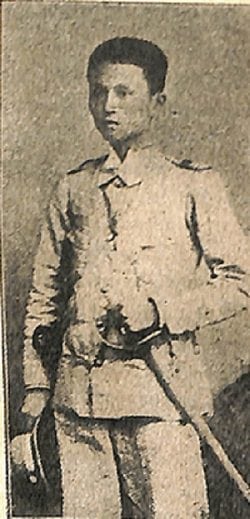 We've already discussed how Paua was the only full-blooded Chinese who fought as a general on the side of the Filipino revolutionaries in their struggle against the Spanish and later the Americans. We didn't mention that aside from being a noted blacksmith and untiring fund-seeker for his compatriots, Paua was also a badass martial artist who used his skills in actual combat.
Also Read: 5 Awesome Philippine Heroes Who Are Not Filipinos
In his baptism of fire at the Battle of Binakayan on November 10, 1896, he personally led a few dozen bolomen in repelling wave after wave of Spanish bayonet charges, fighting the enemy in fierce hand-to-hand combat. Needless to say, the sword-swinging Paua fought "like a wildcat" and successfully prevented the Spanish from overrunning the Filipinos' left flank.
For his uncommon valor, he was promoted from lieutenant to captain two days later. Of course, Paua continued to personally compete in battles in Imus, Dasmariñas, and Zapote, earning a reputation as fierce and courageous soldier until he became a full-fledged general. He also participated in the Philippine-American War and was noted as one of the bravest generals the Americans ever faced, aside from Antonio Luna.
9. Rodelio Caballes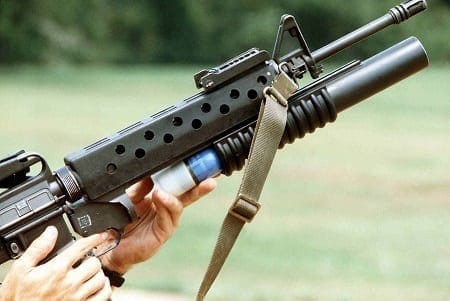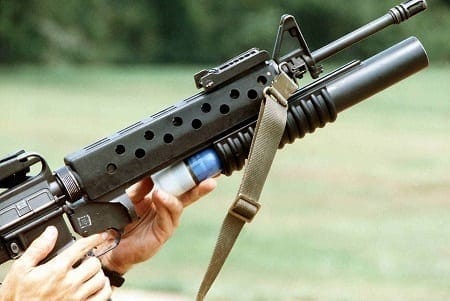 Okay, maybe he wasn't a one-man army mainly because he had his wife to back him up; but still, what Caballes did was extraordinary. A police officer in San Rafael, Prosperidad, Agusan del Sur, Caballes found himself the lone combatant against 30 NPA rebels in the wee hours of the morning on October 26, 1992.
Recommended Article: 9 Extremely Notorious Pinoy Gangsters
Waking up to the sound of gunfire, Caballes saw his neighbor's house being peppered with bullets by the rebels and decided to help out. He initially rushed outside with his M-16 but was forced back to his house after the rebels directed their fire at him. Nevertheless, he turned his home into a virtual fortress, shooting at the rebels while expertly evading their gunfire and with his wife serving as his ammunition re-loader.
When the smoke finally cleared, 11 dead rebels laid dead on the ground. For his bravery, Caballes was later promoted and cited for his courageous act.
Also Read: 5 Young Pinoy Heroes Who Did Amazing Things Nobody Talks About
10. Romualdo Rubi
A Medal of Valor awardee, Army man Romualdo Rubi proved his mettle in battle when he single-handedly fought off a hundred NPA fighters under Commander Lima during an intense two-hour gunfight on March 15, 1991.
All alone inside his detachment in Claver, Surigao del Norte, Rubi killed three rebel fighters before withdrawing to Hayanggabon wharf and establishing a defensive position. There he killed three and wounded five more rebels.
Did you know? The first same-sex marriage in the Philippines was between two NPA members. 
Enraged at the failure of his men, Commander Lima personally led the next wave in a bid to overrun Rubi's position. Unfortunately for him, Rubi—an expert marksman—managed to hit and kill him and another rebel with well-placed shots. Afterward, the indomitable soldier successfully evaded rebel reinforcements and reached the relative safety of a nearby Philippine Constabulary detachment.
References
Ang See, T. (1996). Gen. Jose Ignacio Paua: A Chinese General in the Philippine Revolution.Bibingka.com. Retrieved 16 March 2015, from http://goo.gl/ZtXzjn
Cabunoc, H. (2011). Scout Rangers: The legend continues. philSTAR.com. Retrieved 16 March 2015, from http://goo.gl/7xTKzY
Fonbuena, C. (2015). The legend of the soldier who said: 'Fire on my location'. Rappler. Retrieved 16 March 2015, from http://goo.gl/N9mseB
Jacoby, M. (1942). Corregidor Cable No. 79. The Field Artillery Journal, 32(4), 266.
Official Gazette of the Republic of the Philippines,. (2013). Briefer on Ramon Alcaraz. Retrieved 16 March 2015, from http://goo.gl/JKGBSi
Philippine Army Website,. Medal for Valor Awardees: Corporal Romualdo C. Rubi 713103 PA. Retrieved 16 March 2015, from http://goo.gl/imWTAv
Suerte Felipe, C. (2006). Cop who single-handedly killed 11 NPAs finally promoted. philSTAR.com. Retrieved 16 March 2015, from http://goo.gl/PgmsUW
The Philippine Marine Corps,. (2015). Men Who Dared…Our Lasting Inspiration. Retrieved 16 March 2015, from http://goo.gl/EqOrwl
Williams, R. (1999). Medals of Honor Bestowed on 10 Asian Pacific Americans. U.S. Department of Defense. Retrieved 16 March 2015, from http://goo.gl/RgDMyr
Additional References:
The United States Air Force: A Chronology  By John C. Fredriksen
Heroes of the Pacific By Ted Shane
Medal of Honor: Historical Facts & Figures by Ronald J. Owen
Gallant Warriors from the Sea:  The Philippine Marine Corps By Franz Tinio-Lopez
The Good Soldier By Felix M. Manubay
They Refused to Die: True Stories about World War II Heroes in The Philippines, 1941-1945 by Fidel L. Ongpauco
Fight for the Filipino By Tito Guingona