While the image of Andres Bonifacio and his followers tearing up their cedulas in the Cry of Balintawak (Pugadlawin) is undoubtedly etched in the minds of Filipinos, little-known is the fact that the Supremo made his first declaration of independence a more than a year before the actual outbreak of the Revolution.
Compared to the fiery Cry of Balintawak (Pugadlawin), Bonifacio's declaration of independence inside Pamitinan Cave in Montalban, Morong province (now Rodriguez, Rizal) could be described as more solemn, simple, and restrained.
Also Read: This Letter Reveals Who Really Killed Andres Bonifacio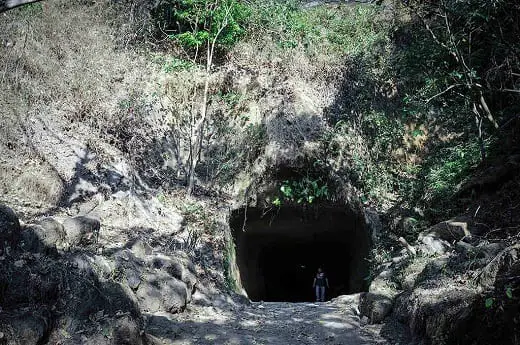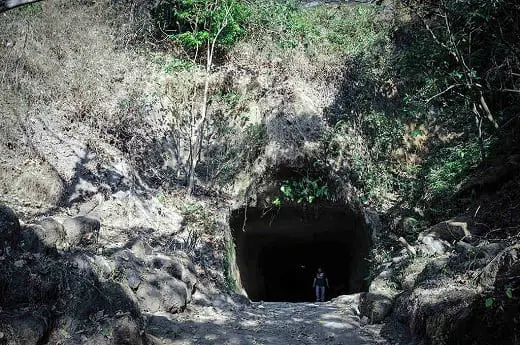 Together with 7 other Katipuneros including Emilio Jacinto, Restituto Javier, Guillermo Masangkay, Aurelio Tolentino, Faustino Manalak, and Pedro Zabala on April 12, 1895, which fell on a Good Friday, Bonifacio made the trek to the province to find a suitable meeting place and avoid the watchful eyes of increasingly-suspicious Spanish authorities.
READ: 7 Fascinating Facts You Didn't Know About Andres Bonifacio
After discovering the cave at the foot of Mt. Tapusi (also known as Mt. Pamitinan), Bonifacio and his followers went inside and initiated new members into the Katipunan. After the ceremony was over, the Supremo then scribbled the words Viva la Independencia Filipinas on the cave walls using a piece of charcoal. The writings can still be seen today.
Related Article: The Myth of Bonifacio's "SOKA" (State of the Katipunan Address)
Aside from being used by Bonifacio as his hideout, Pamitinan Cave is famous in folkloric circles for being the prison of Bernardo Carpio, a mythological figure who is said to cause earthquakes whenever he shrugs his shoulders. During World War II, Japanese soldiers also supposedly made use of the cave as their base.
So now you know: before there was Bruce Wayne and his Batcave, there was Maypag-asa (Bonifacio's pseudonym) and his "Boncave" (also, our hero actually existed, making him infinitely more awesome).
References
Halili, M. (2004). Philippine History. Manila, Philippines: REX Book Store, Inc.
Presidential Museum and Library,. June 12 And The Commemoration of Philippine Independence. Retrieved 30 November 2015, from http://goo.gl/SXFSCs
The Kahimyang Project,. (2012). Today in Philippine History, April 12, 1895, Bonifacio first declared independence inside a cave Pamitinan. Retrieved 30 November 2015, from http://goo.gl/iYKRCF