Last Updated on 04/22/2019 by FilipiKnow
Natural phenomena such as an earthquake in the Philippines always catch us off guard. The 7.2-magnitude quake that hit Central Visayas in 2013 is no exception.
With over 150 casualties and an astonishing number of damaged historical churches, the earthquake that hit Visayan provinces is one of our history's strongest. In fact, Philippine Institute of Volcanology and Seismology (Phivolcs) Director Renato Solidum said that its impact is almost equivalent to "32 Hiroshima bombs."
Related Article: Remembering The Deadliest Tsunami In Philippine History
What causes earthquakes?
Earthquake is formed when plates underneath the Earth's surface move in different directions. These plates often form friction between each other in areas called faults.
Once the impact of the collision becomes significant, it sends a signal on an outward direction commonly known as seismic waves.
Depending on the intensity, earthquakes may cause minor disruption or significant damage to properties.
Here are 5 of the strongest earthquakes that caused major destruction in the Philippines:
Bohol earthquake (2013).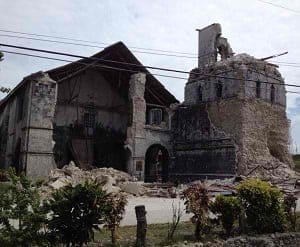 A 7.2-magnitude tremor that killed more than 150 people, destroyed century-old churches and affected more than 3 million families in Central Visayas. [Image source]
Mindoro earthquake (1994).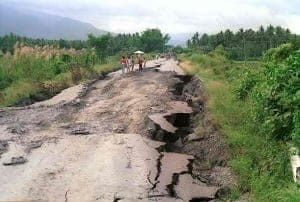 A total of 1530 houses in the coastal areas of Baco and Calapan, Oriental Mindoro were swept away by a tsunami generated by a 7.1-magnitude earthquake. The tragedy also killed 78 people.  [Image source]
Casiguran earthquake (1968).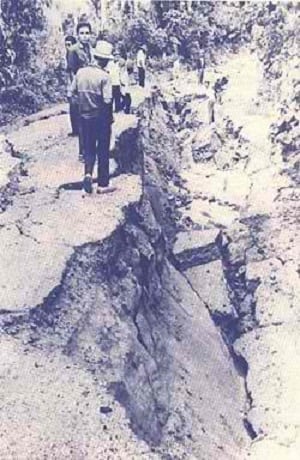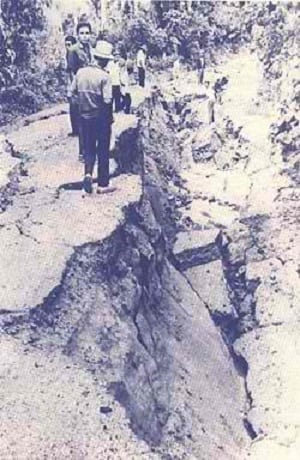 This 7.3-magnitude earthquake killed a total of 270 people and also caused massive landslides and tsunami in Casiguran, Aurora. Almost 300 people were also killed when the Ruby Tower in Binondo collapsed as a result of the tremor. [Image source]
Luzon earthquake (1990).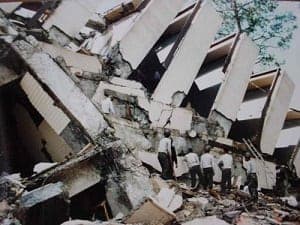 On July 16, 1990, one of the strongest earthquakes to ever strike the country occurred in several areas of Central Luzon and Cordillera region. This 7.8-magnitude tremor resulted in a total of 1,621 deaths and serious damage in properties. [Image source]
Moro Gulf earthquake (1976).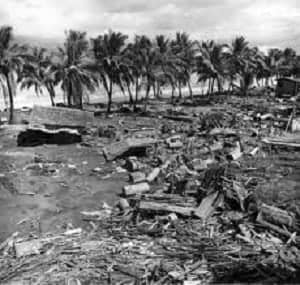 With a 7.9 magnitude and almost 3,000 casualties, this Mindanao earthquake is officially the strongest and deadliest earthquake in Philippine history. Almost 40, 000 people in Regions 9 and 12 were also left homeless by this tragedy.
READ: Midnight Shocker of '76: Remembering The Deadliest Tsunami In Philippine History