Behind the glamour of showbiz are controversies and nasty rumors destined to destroy one's privacy. Half truth, half lies, these stories make watching showbiz news even more interesting.
But nothing piques our curiosity better than urban legends about famous celebrities. Although they're mostly weaved by someone's wild imagination, we can't help but wonder if there's some truth hidden somewhere.
And that's what makes urban legends even more exciting.
Join me as we list down ten of the most ridiculous celebrity urban legends that have rocked the local Tinseltown over the last few decades.
Also Read: Creepy Pinoy Urban Legends That Never Get Old
10. Ariel Ureta and his "bisikleta" joke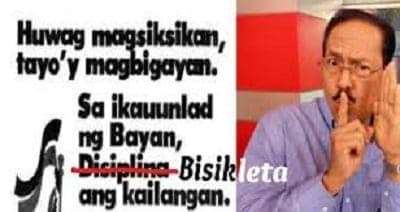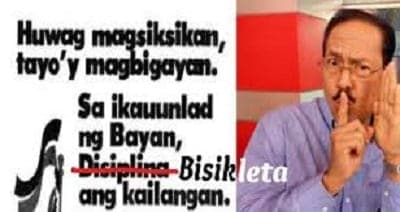 Storyline: Over the years, some Martial Law stories have turned out to be part history and part legend. Such is the case with comedic icon Ariel Ureta and his alleged "bisikleta" joke. Rumor has it that during the height of Marcos dictatorship, Ureta mocked the New Republic's slogan "Sa ikauunlad ng bayan, disiplina ang kailangan" by twisting it into"Sa ikauunlad ng bayan, bisikleta ang kailangan."
Enraged with the political joke, Marcos took matters into his own hands and ordered Ureta to bike around Camp Crame grounds up to the point of exhaustion. Or so the story goes.
Moment of truth: During one his most recent interviews, Ureta–now in his early 70's–confirmed that the myth started while he was still hosting Noontime Matinee. But contrary to popular belief, Ureta first heard the joke from a help and then later shared it to his colleague, Bong Lapira, while they were hanging out at the Channel 7 canteen.
In other words, it was just a harmless joke made even more colorful perhaps by people terrified with Martial Law. To set the records straight, the Umagang Kay Ganda segment host also revealed that he actually worked with Imee Marcos in Metro Magazine almost three months after the rumor started. This wouldn't happen if there was ever a rift between him and the Marcoses at that time.
9. Nora Aunor's fling with Don Johnson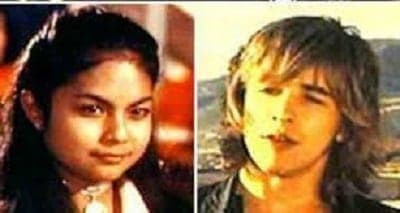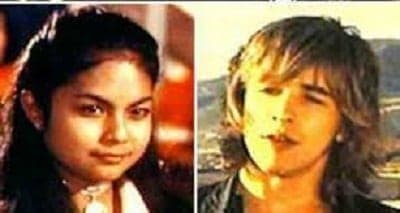 Storyline: The 1970 movie Lollipops and Roses was notable for two reasons: It was filmed in no less than Hollywood, California and also launched one of Ate Guy's most memorable teenage romances. Fresh from a breakup with 'Pip,' the then 17-year-old Nora Aunor purportedly developed a fling with her co-star Don Johnson while doing the movie.
Johnson, along with Davy Jones (The Monkees), was one of the foreign stars hired by Premiere Productions to star with La Aunor. The relationship was short-lived, though, and Nora Aunor went back to usual business when she returned home.
Moment of truth: Nestor de Guzman, a die-hard Noranian and editor of the book, Nora Aunor Sa Mga Noranian: Mga Paggunita at Pagtatapat, dispelled the long-standing rumor once and for all. In an interview with PEP, de Guzman revealed that it was Sajid Khan—not Don Johnson—whom Nora developed a 'mutual understanding' with.
Khan was a Hollywood teen idol of the '60s who met Nora when they both starred in the movie The Singing Filipina. Enamored by Nora's simple beauty, Khan even traveled back to the Philippines in 1971 to visit the superstar.
Sadly, Khan didn't get to meet Nora face-to-face again as the latter reunited with her original sweetheart, Tirso Cruz III. [Image source]
8. Ate Vi and her "mysterious hanky."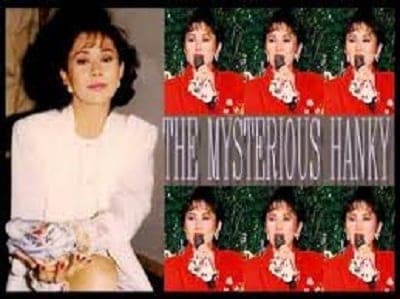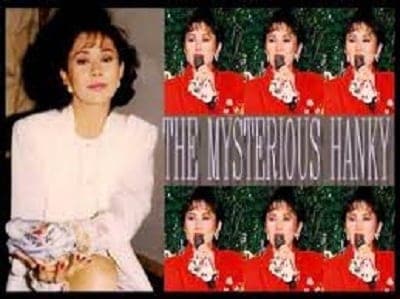 Storyline: For gay comedians, a handy hanky is what completes a classic Vilma Santos impersonation. But if we believe nasty rumors that have persisted for years, there's more to this iconic handkerchief than meets the eye. In fact, legend has it that the Philippines' "Star for All Seasons" regularly use a hanky to cover one dirty secret: a bulging varicose vein in her left hand.
Other creative storytellers, on the other hand, believe that Ate Vi is "pasmado" and she uses the hanky before shaking the hands of her supporters.
Moment of truth: Jojo Lim, president of Vilma Santos Solid International, Inc. (VSSI, Inc.), assured that Ate Vi's hanky only exists for hygienic purposes. Since her career launch in the early 60's up to the present, Batangas Governor Vilma Santos has made it a habit to bring her iconic hanky with her.
According to Ate Vi herself, she started to use hankies in her shows to serve as a protection against sweat, dust, and dirt. It has been a significant part of her identity that popular designers such as Chiqui Hollman and Rajo Laurel agreed to design signature hankies that match Ate Vi's wardrobe. [Image source]
7. Nova Villa had a love child by FPJ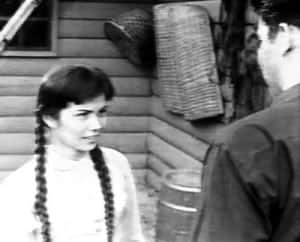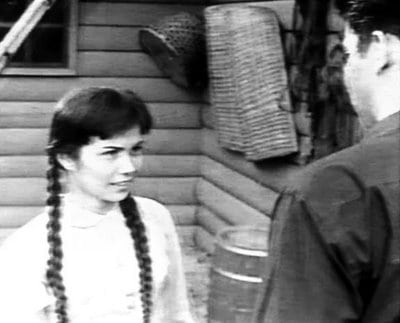 Storyline: Veteran actress Nova Villa got her biggest break in the early '60s when she starred in the movie Daniel Barrion with no less than Fernando Poe Jr. She seized the role unexpectedly after "Da King" chanced upon her inside the Premiere Productions canteen.
FPJ was at the prime of his years so it's easy to assume that a 17-year-old Nova Villa would easily fall for his magnetic appeal. But the showbiz controversy went beyond just a rumored love affair. Legend has it that Nova Villa's only child—who is now living in the States—was actually sired by FPJ and not by her real-life husband.
Moment of truth: Nova Villa silenced the age-old dirty gossip about her when she was interviewed by PEP in August 2009. Although she was a bit hesitant when asked whether or not FPJ was her first love, Villa directly dismissed the urban legend suggesting she had a kid by the late FPJ.
Truth be told, the King of Philippine Movies actually admitted having an illegitimate affair in his past. Not with Nova Villa, but with former actress Ana Marin from whom he sired a daughter named Ronian. Nova Villa, on the other hand, is still happily married with her husband of 40 years, Freddie Gallegos. [Image source]
6. Julie Vega's Bizarre Death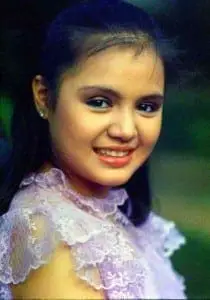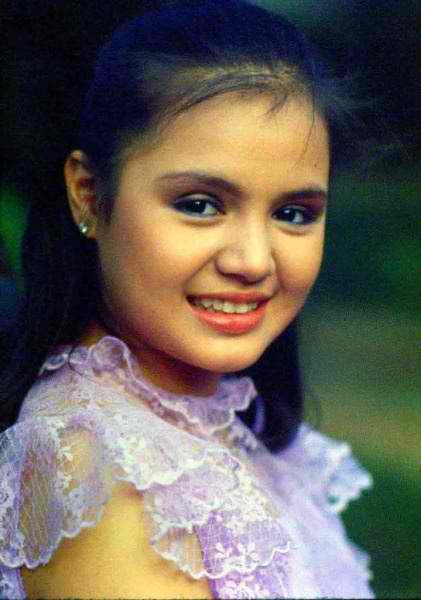 Storyline: Pinoys from the '80s will forever remember the life and death of Julie Vega, one of the country's first "teleserye" princesses. She died on May 6, 1985, at the tender age of 16 from an unexplained and some say "mysterious" disease.
For this reason, Julie's death has long been linked to supernatural causes ranging from a Spanish female ghost to an evil curse that Julie got while filming "Lovingly Yours (The Movie)"  in a remote province.
Moment of truth: Julie Vega died from complications of a debilitating disease. But because her death happened a few weeks after her terrifying portrayal of a possessed girl in "Lovingly Yours," people were too quick to connect the dots.
Julie's health started to decline when she complained of a numbing sensation in her legs. She was diagnosed with a form of demyelinating disease highly suspected as either multiple sclerosis or Guillain-Barré syndrome. The young and promising actress died in Lung Center of the Philippines due to a heart attack secondary to pneumonia.
5. Richard Gomez and the "light bulb" scandal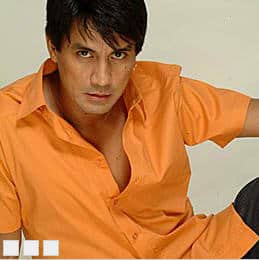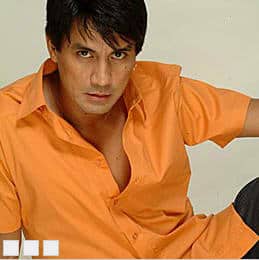 Storyline: Richard Gomez allegedly had an illicit affair with no less than Jaime Zobel de Ayala during the early '80s. Legend has it that Gomez was Ayala's paid lover and during one of their wild encounters, the wealthy businessman forcibly pushed a light bulb right up Gomez's rectum.
The actor was then rushed to Makati Medical Center to remove the light bulb, much to the amusement of the hospital staff who purportedly spread the embarrassing news.
Moment of truth: Due to lack of evidence, Richard's scandal now gravitates more to fiction than fact. For one, Jaime Zobel de Ayala is wealthy enough to afford a much more expensive dildo than a cheap light bulb. That is if the incident actually happened at all. Ayala is also happily married with 7 children and very busy with his business empire to even involve himself in such a scandalous relationship. [Image source]
4. Lucy Torres-Gomez is a 'kleptomaniac.'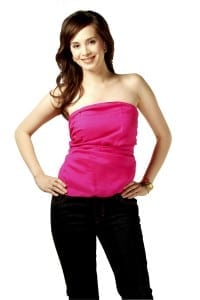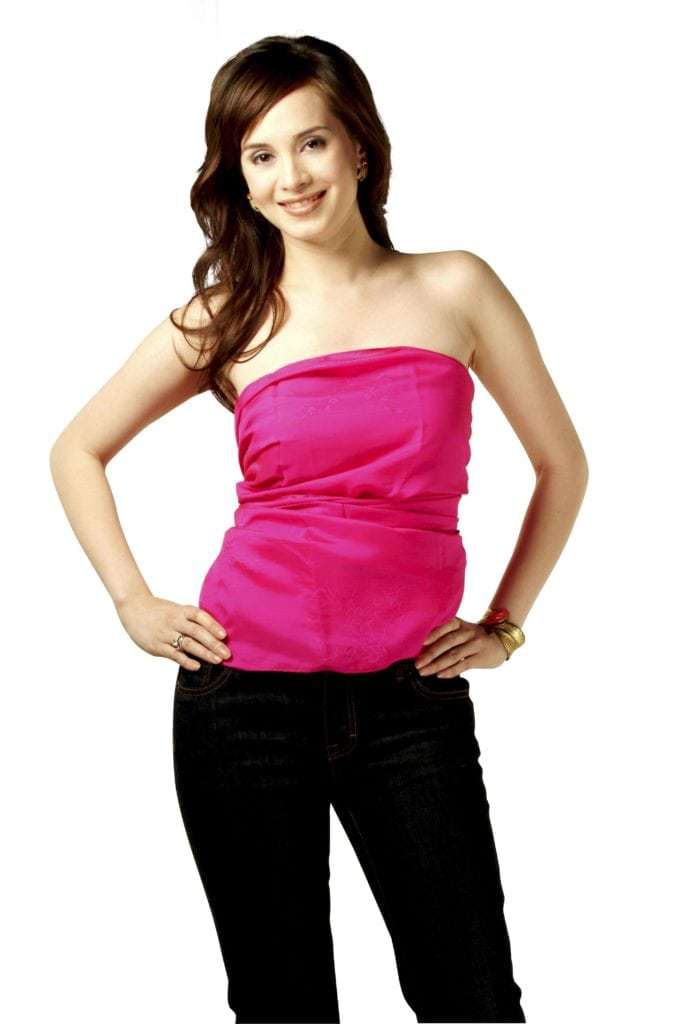 Storyline:  Stealing has long been linked to poverty so when news broke out about a shoplifting incident involving Lucy Torres-Gomez, the entire nation was shocked. The blind item first appeared in the political section of The Manila Standard's February 2004 issue. It then made its way to text messages directly naming Lucy Torres as the subject of the scandal.
The shocking story also revealed that Lucy was already seeking psychotherapy at St. Luke's to treat her condition. Pieces of evidence including a "surveillance tape" were said to be in possession of some prominent ABS-CBN broadcasters.
Moment of truth: Lucy kept mum on the issue for a while, saying that she "would not dignify the rumor with an answer." But when a local celebrity talk show explored more on the issue and even suggested the existence of a real "surveillance tape," she decided to step forward.
Lucy denied the issue once and for all while Richard did his own investigation to disprove the nasty rumors. Rustan's Department Store officially released a statement telling the public that there's no truth in the alleged shoplifting incident and that Lucy is a "customer of good standing."
On the other hand, Douglas Quijano, then Richard's manager, said that the urban legend might be politically-motivated because Richard was planning to run as a senator at that time. [Image source]
3. Bongbong Marcos and His Clone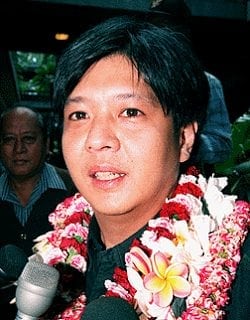 Storyline: Between late 70's and early 80's,  an urban legend started to spread the idea that the real Bongbong Marcos has long been dead and the one people see is already a clone. Rumor has it that the real Bongbong died after one of his Indian classmates stabbed him to death.
Other versions of the story suggest that Bongbong was probably killed either by rebels of Mindanao or by a road accident somewhere in Manila. To protect the Marcos political dynasty, it was said that Imelda convinced one of her nephews to undergo plastic surgery and pretend to be Bongbong all his life.
Moment of truth: Judging by the way he speaks and his physical attributes, it's sufficed to say that the Bongbong we see today is the same as yesterday. Although the real intention behind the urban legend is still unknown, we can only assume that it's political in nature. Because Bongbong was the only son of the late president, the opposition probably foresaw him as the next big threat. And soon started the public clamor about Bongbong and his alleged clone.  [Image source]
2. John Lloyd, Shaina, and the "Vagina Lock" Rumor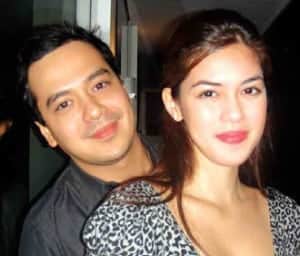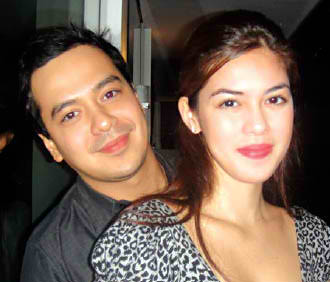 Storyline: In late 2010, a malicious gossip involving then showbiz couple John Lloyd Cruz and Shaina Magadayao went out of control. But the issue was neither about abortion nor pregnancy. In fact, what the couple allegedly experienced was so rare a condition that even Grey's Anatomy will find their case very fascinating.
Rumor has it that in the middle of their sexual intercourse, Shaina's vaginal muscles went into a crazy period of spasm—locking John Lloyd's private part on the spot. To make it believable, some unverified sources even claim that the story originated from the staff of St. Luke's and they actually saw Star Magic's Johnny Manahan rushing in and out of the hospital the night the incident took place.
Moment of truth: As expected, Star Magic came to the rescue and vehemently denied all the nasty rumors directed towards their talents. According to the management, employees of the hospital where the 'vaginal lock' incident allegedly happened denied seeing the couple within the premises.
In addition to that, both Shaina and John Lloyd were busy taping their respective drama projects during that time. Vaginal lock, also known as "penis captivus" occurs when "vagina clamp down on a man's penis so firmly that they lock inseparably in sexual intercourse."
Although one can see such case in the movies, penis captivus is "largely hearsay," mostly mythical, and devoid of solid documentation by prestigious medical journals. [Image source]
1. Alice Dixon and Robinson's 'Snake Man.'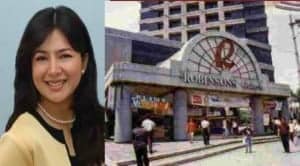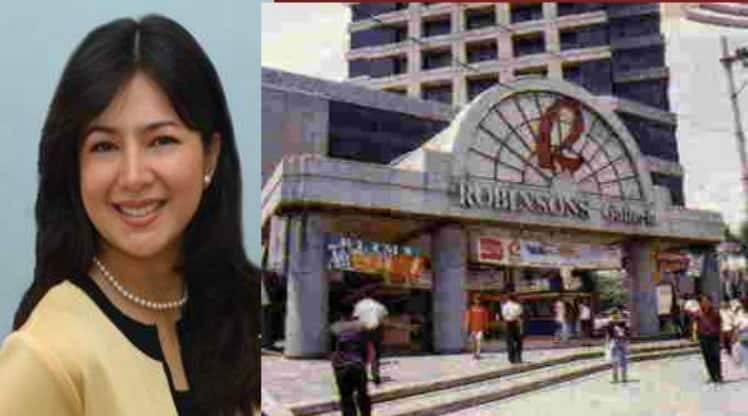 Storyline: Any list of Pinoy urban legends won't be complete without Robinson Galleria's legendary half-man, half-snake aptly named 'Robinson.' According to rumors, the bizarre snake with the humanoid head was the son of tycoon John Gokongwei and the twin brother of Robina Gokongwei-Pe. He secretly roams within the mall and victimizes female shoppers staying in the dressing rooms.
Legend has it that Alice Dixon once visited the mall and was almost devoured by the human snake. Fortunately, Robinson fell in love with Alice so the mall owners just let her go and even gave her a bribe so she won't speak up.
Moment of truth: To silence the rumormongers, Robina Gokongwei-Pe has made it clear once and for all: her twin brother never existed. In 2008, while giving a speech at the University of the Philippines' School of Economics, Robina jokingly said that the snake man is now a handbag being sold in the department store. Whether or not it was used by Robinson's competitors to discourage their customers is still unknown.
Also Read: The Life and Curious Death of Pepsi Paloma