Lack of education and work experience should not deter anyone from making an excellent resume.
Here's an example proving that students and undergraduates can come up with a resume that effectively sells their relevant skills.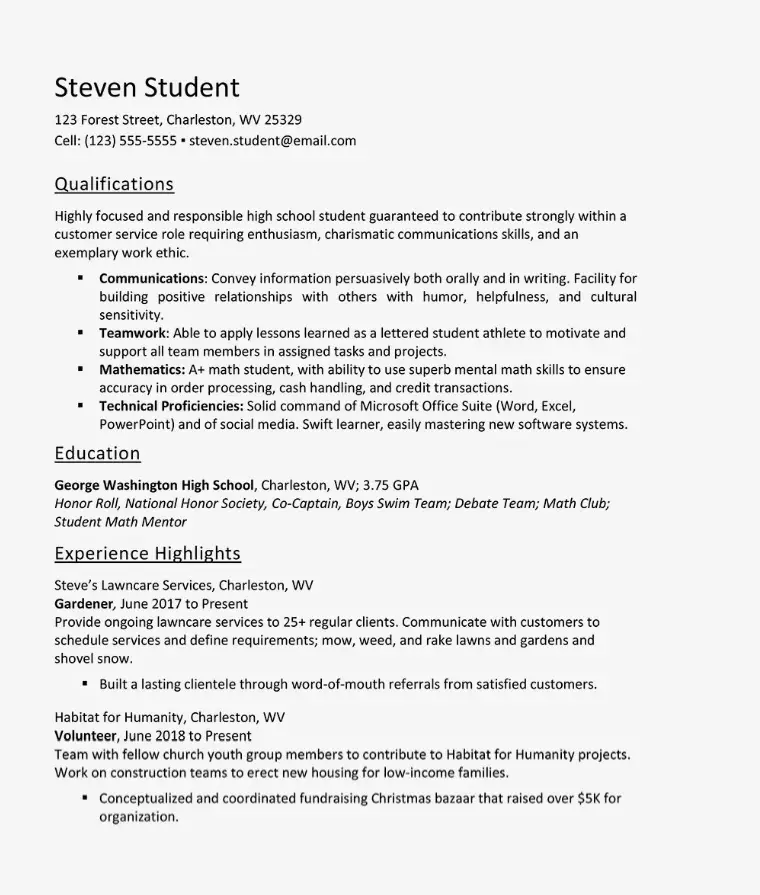 The qualifications summary section takes up almost half of the page. It's a good strategy since the candidate is a high school student who doesn't have much experience to highlight.
The candidate makes it clear that he is seeking a customer service position and has both technical skills and traits that will make him effective in the job.
For a high school student, the Experience Highlights is quite impressive. Even if gardening isn't related to the job being applied for, the candidate connects his experience with customer service. There's also the clever use of keywords such as "lasting clientele," "word-of-mouth referrals," and "satisfied customers."
Lastly, the volunteering experience shows not only the candidate's fundraising skills but also his commitment to helping those in need.
Go back to the main article: How to Write a Resume in the Philippines (with Samples, Formats, and Templates)