A typical legal resume has a minimalist design and formal tone. But a great resume for law jobs clearly communicates proficiencies and successes in legal practice, just like the two examples here.
Related: How to Become a Lawyer in the Philippines: A Definitive Guide
Resume example for entry-level lawyers.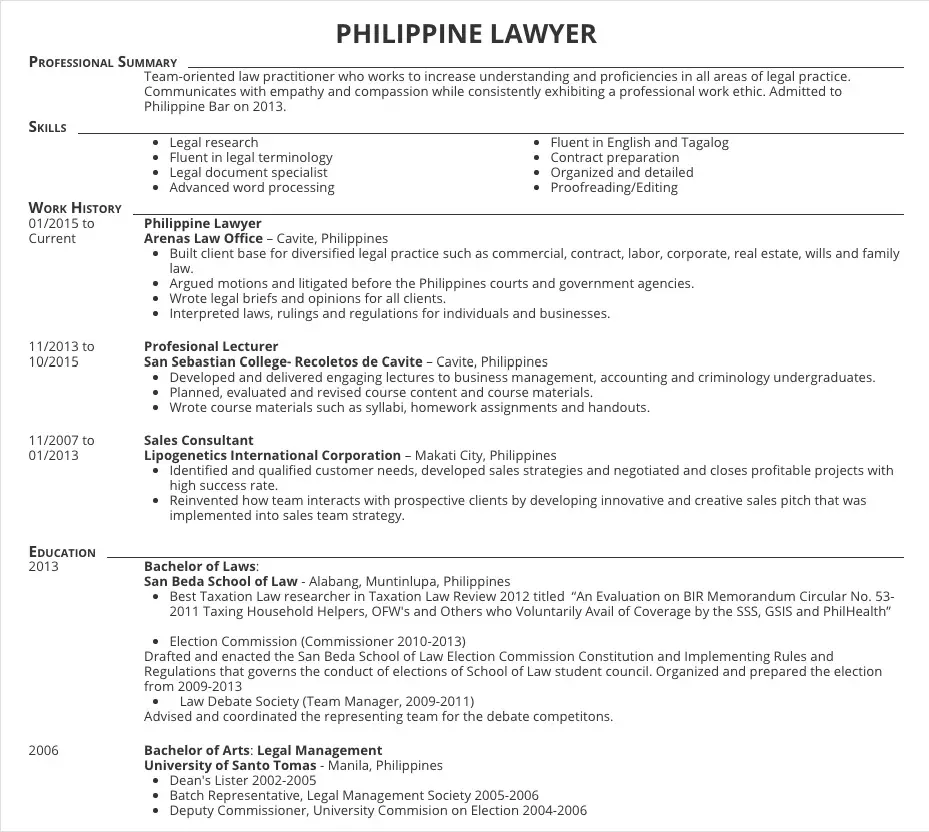 The candidate is relatively new to the legal profession, so his professional summary focuses on his eagerness to gain more knowledge in the field. The resume includes the candidate's academic accomplishments both in law school and pre-law course.
Resume example for experienced lawyers.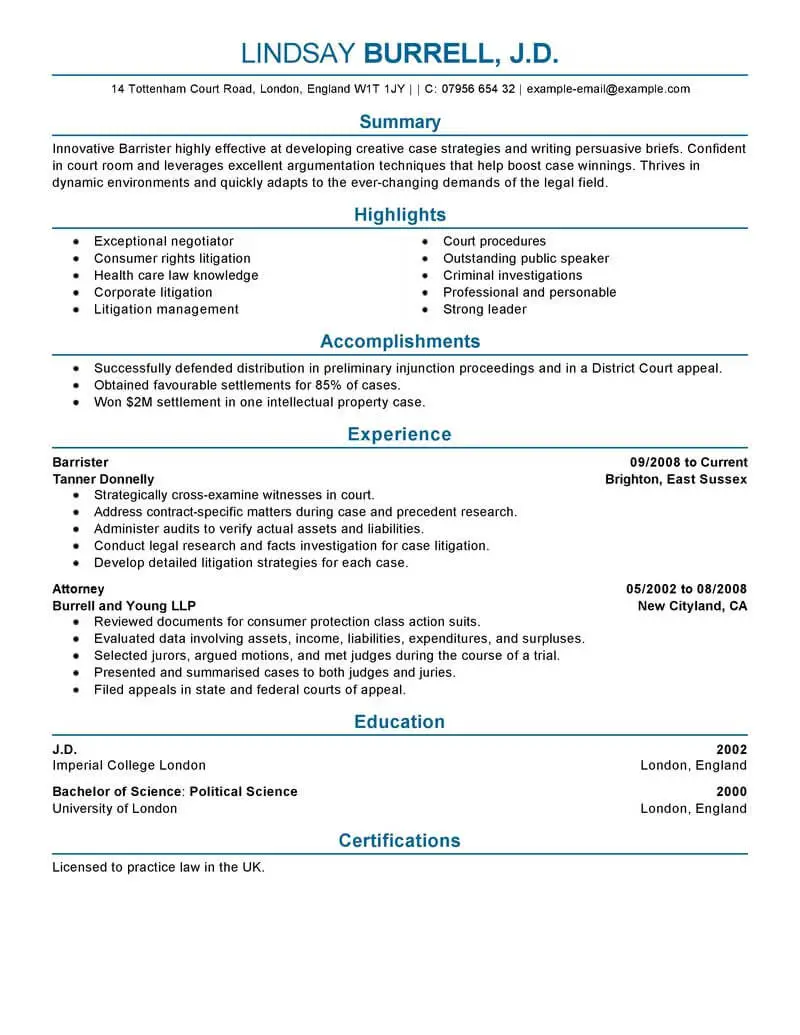 If you have a successful career as a lawyer, make sure to play up and quantify your key achievements such as case winnings. This legal resume sample does so by giving prominence to her successful settlements. The bullet points per work experience are all concise and clearly state the candidate's responsibilities and capabilities.
Go back to the main article: How to Write a Resume in the Philippines (with Samples, Formats, and Templates)