You have different options if you want to earn and save money through GCash.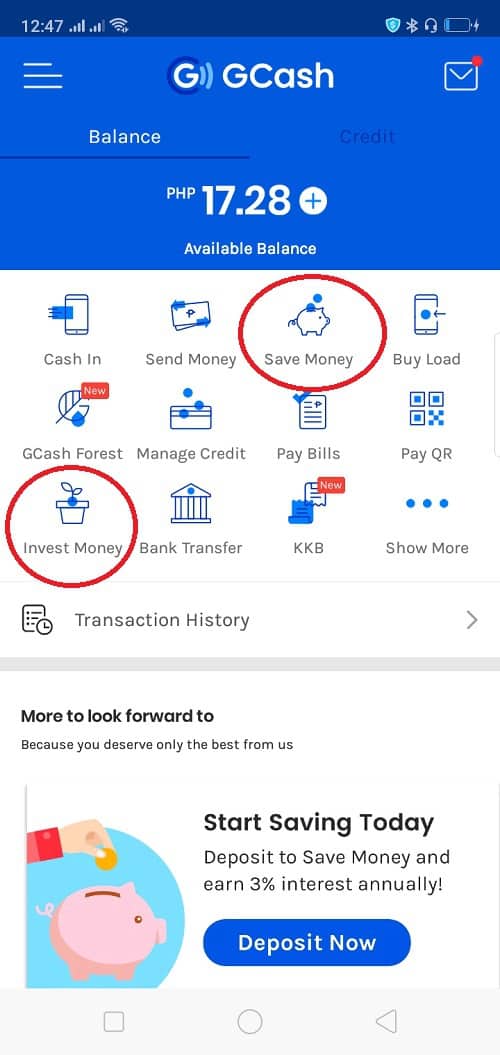 Related: How to Earn Money in GCash: An Ultimate Guide
Save Money
You can save money through GSave with a small minimum deposit of Php 50 and an annual interest rate of 3%. You can withdraw your GSave balance anytime you want and even set up a scheduled auto-deposit from your GCash balance to GSave.
Take note that GCash is different from GSave which is powered by CIMB Bank, a groundbreaking all-digital mobile-first bank that originated in Malaysia. Therefore, the money you put in GCash is separate from whatever amount you save in GSave.
The Philippine Deposit Insurance Corporation (PDIC) doesn't cover GCash but your money is insured up to Php 100,000. Your money in GSave, on the other hand, is covered by PDIC and insured up to Php 500,00 since it's technically money placed in a PDIC-member bank.
Initially, the maximum amount you can put in GSave is Php 100,000. After a few months of regular use, however, GSave can increase the deposit limit to up to Php 500,000.
You can also store and collect all your GCash rewards, cashback, and rebates (in the form of GCash coins) in your Piggy Bank. Once they have accumulated, these coins in your Piggy Bank can then be converted to real money and transferred to your GSave account
Invest Money
When it comes to the 'Invest Money' option, you can start investing as low as Php 50. To set up an 'Invest Money' account through GCash, you have to take the test first to determine your risk profile (moderate, moderately conservative, etc.).
The list of investment options available to you depends on your risk profile. You can also set up a scheduled auto-deposit if you want to invest regularly.
Go back to the main article: How to Use GCash in the Philippines: An Ultimate Guide