A sound investment is an indication of strong financial health. However, many put off investing as they are intimidated to consult with a broker, confused with the application process, or find it difficult to monitor their investments.
With the advancement in technology and initiatives for financial inclusion, you can now start investing without personally meeting a broker or even leaving your home. All transactions are done online, and requirements can be submitted digitally.
Even better, most online platforms have developed a mobile app version so you can plan, trade, track, and monitor your investments conveniently at the touch of your fingertips. With these apps, you become more confident in building wealth through investing.
Table of Contents
At a Glance: Best Investment Apps in the Philippines
| | |
| --- | --- |
| Category | Investment App |
| Best App for Saving | Tonik |
| Best Investment App for Purchasing Treasury Bonds | Bonds.ph |
| Best Investment App for Mutual Funds | Investa |
| Best Investment App for Initial Public Offerings (IPO) | PSE EASy |
| Best Investment App for Trading Multi-Assets | FirstMetroSec GO |
| Best Investment App for Peer-to-Business (P2B) Crowdfunding | SeedIn |
| Best Investment App for Trading Cryptocurrencies | Binance |
How Investment Apps Help You Reach Your Financial Goals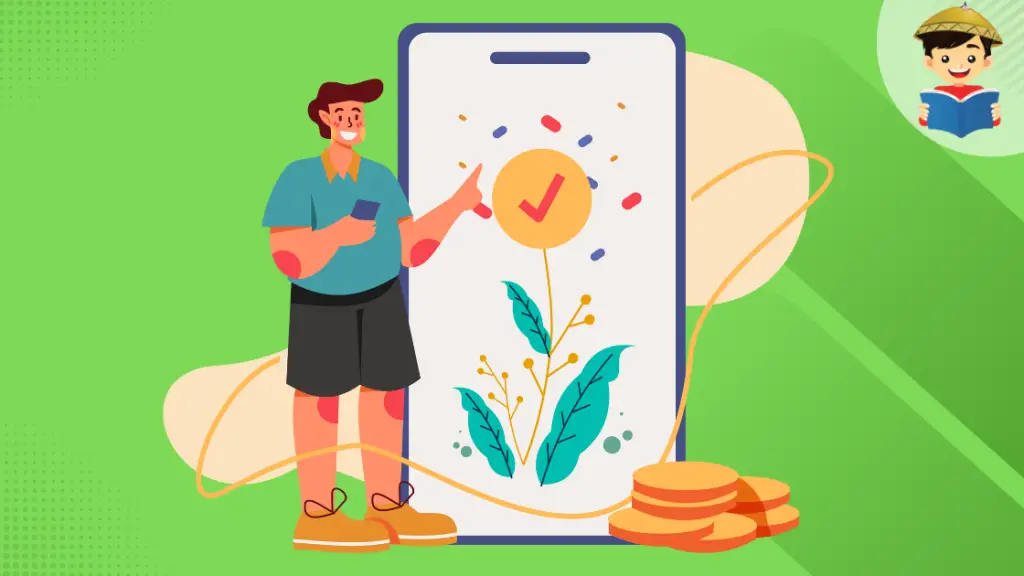 Investment apps allow you to invest, trade assets, redeem your earnings, and manage your portfolio anytime and anywhere. Here are some ways these modern apps break down barriers in investing and help you reach your financial goals:
1. Lower Costs
Most online platforms offer lower fees compared with a personal broker. They also have a lower minimum investment than directly dealing with investment companies. This motivates individuals with a low budget to start investing.
2. Automated Processing
The application process is streamlined and processed digitally. There is no need for a physical appearance in an office and transactions within the app can be completed in a short amount of time.
3. Quality Assets
The investment options are research-driven and managed by professionals. Novice investors can rely on the expertise of fund managers to trade and control their funds. You can conveniently build your portfolio depending on your risk tolerance.
4. Financial Awareness
Being financially literate empowers us to plan our future and invest. These apps provide tools and resources to aid investors of any type and level in making investment decisions.
5. Advanced Technology
These revolutionary apps let you monitor the market live, track the performance of your portfolio, and review and automate your investments.
Best Investment Apps in the Philippines
1. Tonik – Best App for Saving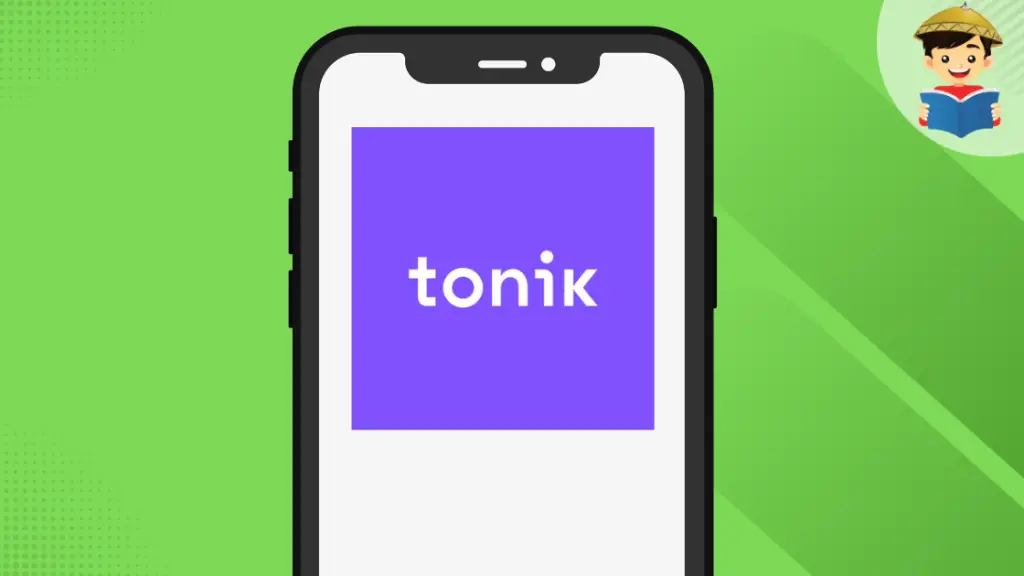 Tonik Bank was the first digital-only bank to secure a license from the Bangko Sentral ng Pilipinas and became fully operational in March 2021. It offers retail financial products including its industry-leading deposit rates1 of up to 4.5% in high-yield savings accounts and 6% in time deposits.
How It Works
All transactions with Tonik are done online via their mobile app. Once you have a Tonik account, you can easily open a savings account and time deposit through their mobile app. You can top up via InstaPay or PESOnet. You can also make a deposit through your local bank's electronic fund transfer, debit card, or through other channels. 
For withdrawals, you can move money from your account to GCash or other banks. For cash withdrawals, you can do so through their cash-out partners: Cebuana and M. Lhuillier.
Minimum Investment and Costs
Unlike traditional banks, Tonik has no required initial deposit and maintaining balance for savings accounts. You do not need to meet an average daily balance to receive a high-interest rate. As with other banks, earnings are subject to withholding tax.
For time deposits, the minimum amount to earn interest is ₱5,000, with various terms of 6, 9, 12, 18, and 24 months. If you withdraw funds before maturity, the interest rate will be reverted to the typical interest for a savings account, and you will be charged for Documentary Stamp Tax.
How To Start Investing
Simply download the Tonik app on Android or iOS smartphones and create an account. You will need to input your mobile number, take a face identity scan, upload a valid ID, provide additional information and signature, and create a password to complete your application. 
Once you are onboarded to Tonik, you can now explore their products and start transferring funds to your account.
2. Bonds.ph – Best Investment App for Purchasing Treasury Bonds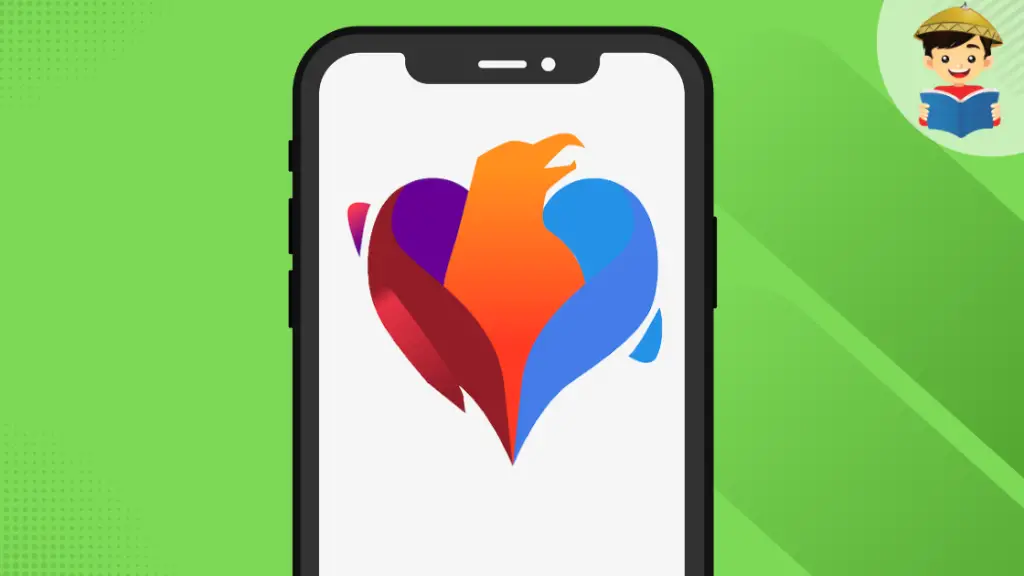 In July 2020, a blockchain mobile app called Bonds.ph was launched by the Bureau of the Treasury with the objective of empowering small investors to conveniently purchase retail treasury bonds (RTBs) using their smartphones. Unionbank served as the Joint Issue Manager and Selling Agent while Philippine Digital Asset Exchange (PDAX) was their technological partner. 
How It Works
Buying and selling Philippine retail treasury bonds is now made easier with Bonds.ph. It works entirely online and can be accessed 24/7 by Filipinos worldwide. You can see a list of the available bonds on your dashboard. To purchase, go to the Buy tab and select the bond you want to invest in. Make sure you have enough funds to complete the purchase. 
You can cash in through multiple electronic payment channels including Instapay, PESONet, Maya, and GCash. You can also redeem your investments through these means.
Minimum Investment and Costs
You can start investing in bonds for as low as ₱5,000. Note that income from bonds shall be subject to the 20% final income tax and there may be customary broker's fees, cash-in and cash-out fees.
How To Start Investing
Download the Bonds PH mobile app via Google Play or the Apple App Store. 
Sign up and register using your mobile number and email address, and create a PIN to access your account. You must verify your account by filling out the User Information Verification and Client Sustainability Assessment forms. Next is to upload a photo of your valid ID and submit a selfie holding the ID. Wait for an email to confirm the approval of your account within 1 to 2 days. 
Once your account is verified, you can cash in to start investing in RTBs. 
3. Investa – Best Investment App for Mutual Funds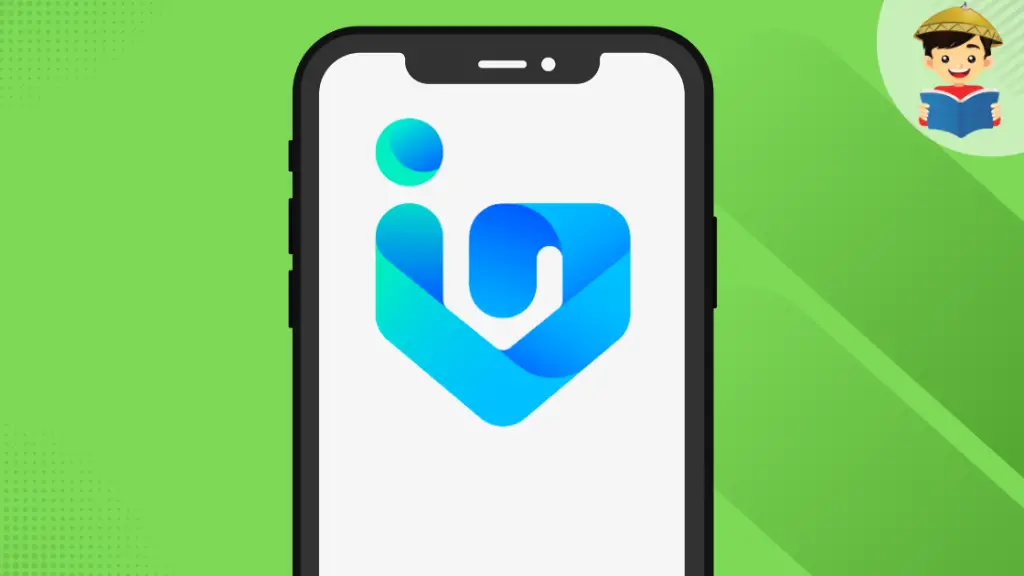 Investagram started in 2015 as a social platform that provides learning resources, trading tools, and analytics to educate Filipinos on investing in the stock market. 
The fintech startup, later on, launched an investment platform in 2021 called Investa. It has partnered with some of the top investment companies in the country, PhilEquity Management, Inc., Sun Life Asset Management, and BPI Investment Management Inc., as part of its commitment to bringing affordable and accessible investment opportunities to every Filipino.
How It Works
Investa users can choose to invest in more than 20 local and global mutual funds with varying risk levels and time horizons. The app provides appropriate tools and information such as performance charts, potential returns, and fund prospectus to aid in choosing the best-fit investment for you. Its user-friendly app shows your fund value, Net Asset Value Per Share (NAVPS), profit, day change, and portfolio value so you can track the growth of your money. You can cash in and withdraw your funds through major banks and e-wallets.
Minimum Investment and Costs
You can start investing in mutual funds for as low as ₱50. Redemption, management, and other fees depend on the selected mutual fund.
How To Start Investing
Download the Investa app via the App Store, Google Play, or AppGallery. Sign up by filling out the application form and setting up your password and trading pin. You must provide your email address, mobile number, and valid ID, and submit a selfie while holding the ID. 
Once your account is approved, you can top up through BDO, BPI, Unionbank, Metrobank, or Gcash.
4. PSE EASy – Best Investment App for Initial Public Offerings (IPO)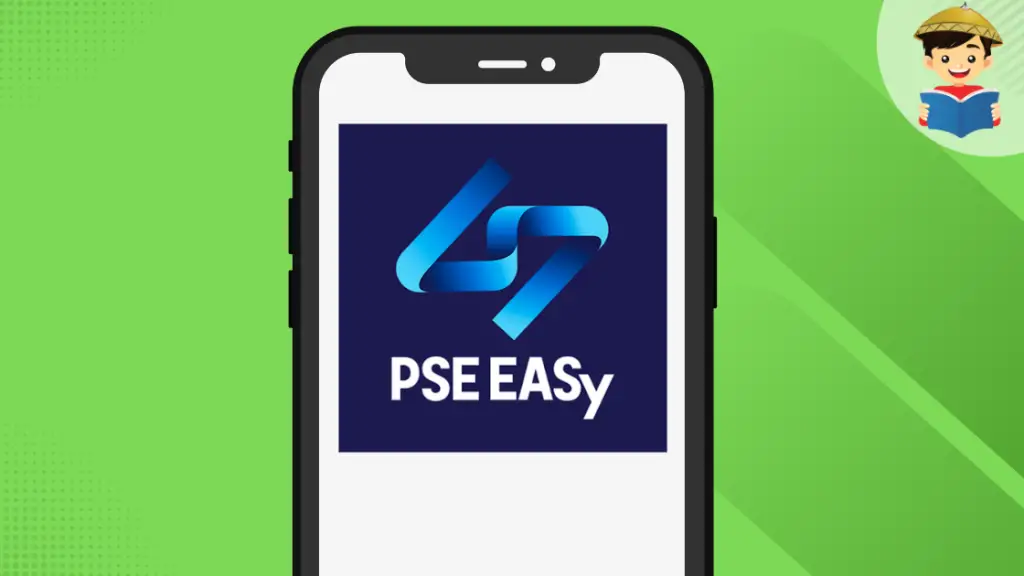 PSE EASy stands for Philippine Stock Exchange Electronic Allocation System. It is an online platform developed in June 2019 to make IPOs in the PSE more accessible to Local Small Investors (LSI). Users can access details of ongoing IPOs and are notified whenever there are upcoming IPO events.
How It Works
Using the PSE EASy website or mobile app, interested investors can subscribe to shares during an IPO. You will then proceed with payment as instructed by the Issuer's Receiving Agent. If you have been allocated the IPO shares, an Allocated status will be noted on your Subscription Details. The allocated shares will then be reflected in your trading account. 
If the subscription is not successful, the payment will be refunded accordingly by the Receiving Agent.
Minimum Investment and Costs
The minimum investment will depend on the IPO's price per share and the minimum number of shares for the subscription. The maximum subscription amount for LSI is ₱100,000.
How To Start Investing
Download the PSE EASy application from the Google Play Store for Android users or the Apple Store for iOS users. 
To register, you need to choose if you're going to use the platform as an Individual or a Corporate investor. You must also link your Trading Participant2 or your stock broker to proceed with the registration. The next step is to enter your information, upload your photo, and accept the terms of use. Once you have created your account, verify it through the link sent by PSE Easy to your registered email address. 
Your stock broker would also need to validate that you have an existing account with them before sending a validation number to the same email address you will use to link your trading account to your PSE EASy account. You will now be able to place a subscription to IPOs using the PSE EASy app.
Note that currently, there is no option to create a new account through the mobile app. You can sign up first through their website and then use your registered username and password to log in to the mobile app.
5. FirstMetroSec GO – Best Investment App for Trading Multi-Assets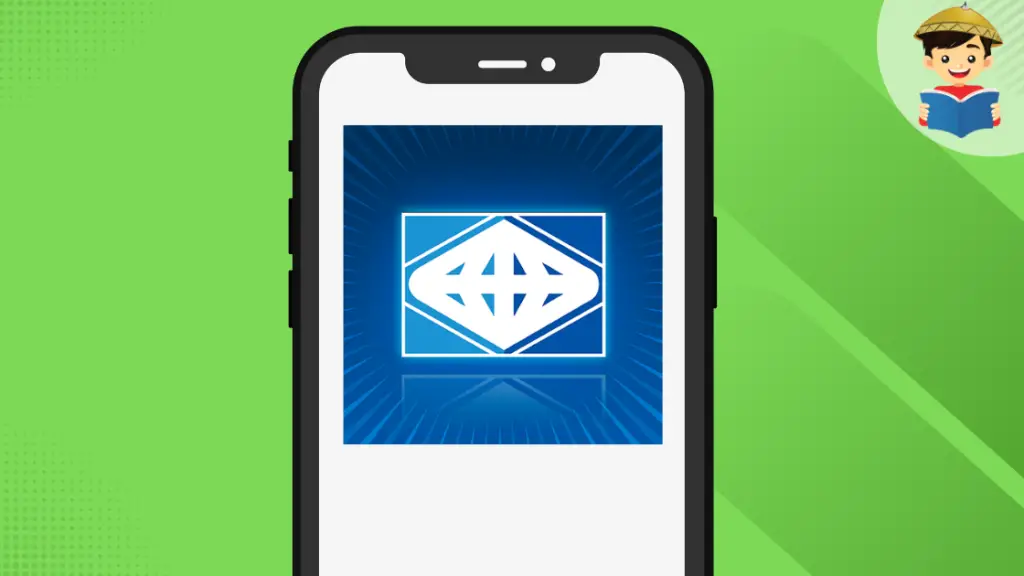 First Metro Securities is the stock brokerage house of the Metrobank Group. It offers a wide array of securities listed in the stock market. It is the authorized participant of the first and only exchange-traded fund (ETF) in the Philippines, the First Metro Exchange-Traded Fund (FMETF), which tracks the PSE Index.
With its mobile app, FirstMetroSec GO, you can buy and sell stocks, ETF, UITF, and invest in mutual funds and bonds. The online platform is packed with features to guide investors in making informed investment decisions and tracking their investments. You can access stock info, price performance, stock news and disclosures, performance charts, etc. for each listed company. It also has the company research report which includes a consensus rating or a recommendation for a particular stock.
How It Works
The app is designed to be intuitive and enable traders to monitor the market live and create a watchlist for stocks you are interested in. 
Buying and selling stocks can be easily done under the Trade tab. You can see the consolidated performance of your portfolio which includes the stocks and mutual funds, and your available cash balance on one screen. You can easily navigate the app to get information about a company as well as news about the market as a whole. 
For security purposes, you need to input your password or set up biometrics to complete a trade.
Minimum Investment and Costs
You can start investing in FirstMetroSec with a minimum of ₱5,000 or $100. Trading costs include the stockbroker's commission of ₱20 plus 12% VAT, PSE transaction fee at 0.005%, and clearing fee at 0.01% of the gross trade amount.
How To Start Investing
Sign up with FirstMetroSec through their website or the mobile app. You can create an account even without a Metrobank account. By providing your basic information, you can already gain access to their app and explore its features for 15 days. Complete your account opening application within 30 days to continue using the app. 
For foreign investors and self-employed individuals, you must provide additional requirements3. After the ID verification, an email confirmation will be sent in two to three business days, signifying the approval and completion of your account. You can now enjoy the full benefits of the app and start trading or investing in 70+ available mutual funds.
6. SeedIn – Best Investment App for Peer-to-Business (P2B) Crowdfunding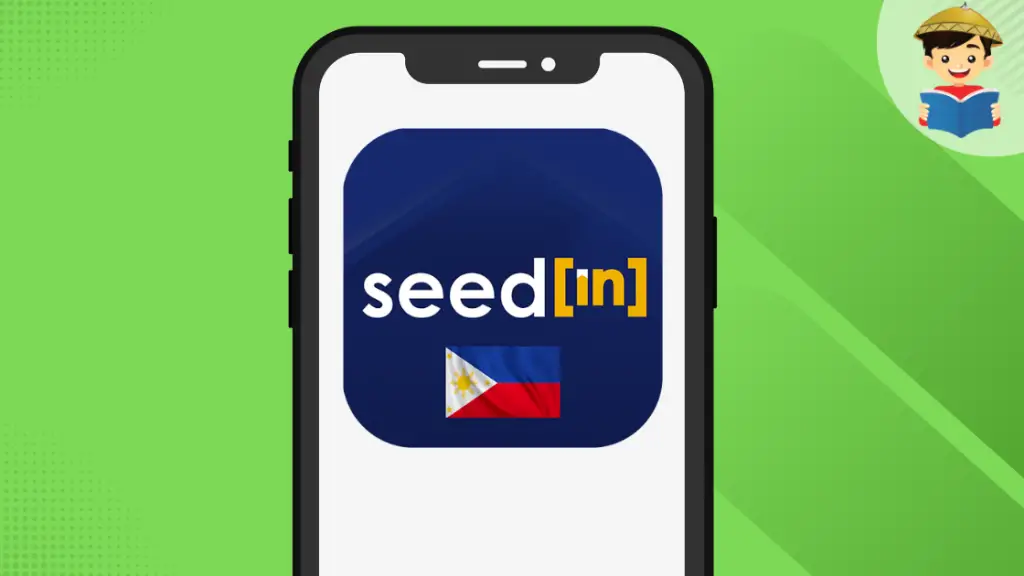 SeedIn is a debt-based crowdfunding platform that connects local SMEs seeking short-term financing with individuals and institutions looking for investment opportunities. It has acquired a permanent license from the SEC4 to operate as a crowdfunding intermediary in the country. 
It provides Filipino SMEs alternative financing and accelerated access to credit with shorter processing times and lower interests compared to financial institutions. Through crowdfunding, businesses are supported while investors are given passive income opportunities.
How It Works
Business entities who wish to get funding to support their projects and growth may apply as Issuers through the platform. They will go through a credit assessment, and once the project is approved, it will be made available to the platform for funding. 
Qualified and retail investors can browse the available projects with details on the total fund needed, rate of return per annum, and tenure. You can choose which investment suits your budget and needs. You can also activate the auto-invest feature to automatically place funds in new projects before reviewing the fact sheet.
Once a match has been made, you will receive a Participation Contract where details of the project and investment are stated. You may invest in multiple projects as long as you have enough funds.
Minimum Investment and Costs
You can start investing in a project for as low as ₱1,000. SeedIn charges a Risk Management fee of at least 10% of the interest earned and proceeds are subject to 15% creditable withholding tax.
How To Start Investing
Create an account through the SeedIn mobile app. This can be downloaded in the Google Play Store and iOS App Store. As an investor, you need to submit your personal information together with two valid IDs, a selfie while holding the ID, bank proof, and a billing statement. Approval of the registration is within three working days.
Once registered, you can top up funds to your account through online banking, bank transfer, mobile wallet, or over-the-counter. You can select your preferred projects to fund, or you can set up Alfred for auto investing. 
Repayments are credited to your account monthly, and the capital will be returned at the end of the subscription period. 
7. Binance – Best Investment App for Trading Cryptocurrencies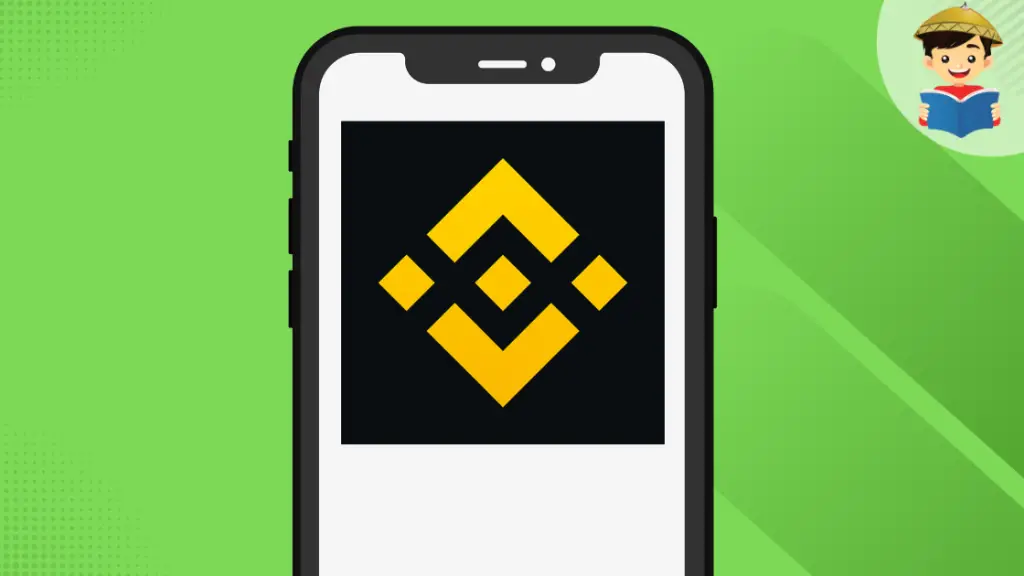 Binance is the world's largest cryptocurrency exchange5 in trade volume and supports 600+ cryptocurrencies and virtual coins. You can buy, hold, and sell popular crypto like Bitcoin (BTC), Ether (ETH), Tether (USDT), and its token, Binance Coin (BNB).
It is currently in the process of securing licenses in the Philippines6, but it has been approved to be a regulated digital asset provider in many countries such as France7, Bahrain, Canada8, Spain9, and Dubai10. 
Binance may be overwhelming to use for newbie crypto investors as it has a vast array of services, assets, and functionalities to choose from. To address this, they developed Binance Lite, a beginner-friendly app version containing only its basic features. It is the default interface for the mobile app, but you can easily switch to the classic pro version anytime. You can go to the Binance Academy to get courses, tutorials, and tools to help you navigate the platform and learn more about crypto and blockchain.
How It Works
Aside from buying crypto, Binance offers other financial products and services to earn and grow your crypto investments. You can stake your crypto, buy non-fungible tokens (NFT), participate in farming, trade futures, and more.
Binance provides a peer-to-peer (P2P) trading service, which allows crypto buyers and sellers to transact directly. In the Philippines, there are several accepted payment methods including GCash, Maya, and bank transfers through Unionbank.
For additional security measures, you can enable the two-factor authentication and anti-phishing code in your Binance account, and make sure you use a strong password and change it regularly.
Minimum Investment and Costs
Binance offers the lowest trading fees11 in the market depending on the digital asset or product. It has zero transaction fees and no additional cost when you transfer your crypto assets to a Binance wallet. For withdrawals, transaction fees12 vary depending on factors affecting the blockchain network.
How To Start Investing
Download the Binance app and sign up with your email address, phone number, and Apple or Google account. Set a strong password, read and agree to the Terms of Service and Privacy Policy, and enter the verification code sent to your email or mobile number. You now have a Binance account and can explore its features and services.
Criteria for Choosing the Best Investment Mobile App in the Philippines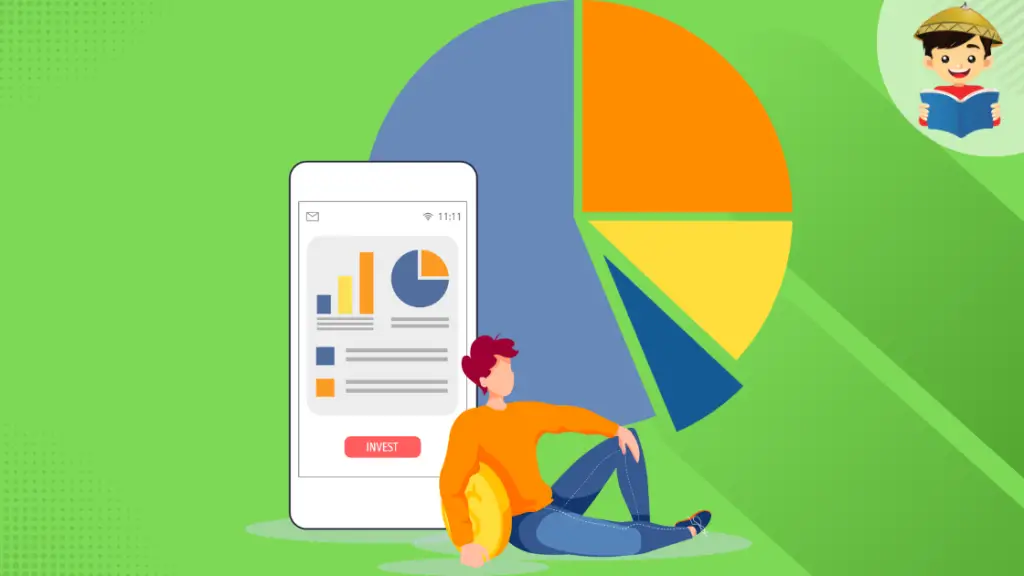 Here are the criteria used to evaluate different investment mobile apps:
1. Investment Features
The app must provide investment opportunities for various types of investors. Relevant documents, supporting data, or links to related references must be available to help investors discern which investment is right for them. It should allow users to buy and sell assets and track their performance within the app. The costs, fees, and minimum investment should be reasonable depending on the target users. Multiple payment methods or fund transfer options should be available for the convenience of investors.
2. User Interface
The mobile app should have a user-friendly interface which means that the app is easy to navigate by beginners and seasoned traders, has clear instructions, and has a simple application process.
3. Security
The app should have security measures in place to protect the personal data of investors and the money they put into their investments. The company behind it should be legitimate, which means it should be registered in the SEC and have a license to perform its function as a crowdfunding entity or broker or have been authorized to buy and sell securities. Bank accounts must be PDIC-insured and BSP-regulated. 
4. Performance
Even though past performance does not guarantee future results, it still says something about how the assets or funds are managed by the company. The fund managers should be reputable or have proven their expertise in the field.
How to Choose the Right Investment App For You
You should consider the unique circumstances you're in when choosing the right investment app. Establish which of the factors listed below you value the most when investing. It may be a single consideration or a combination of several elements. This will guide you in choosing the investment app best suited for you.
Low transaction costs, fees, and minimum investment. This is an important consideration especially when you plan to do active trading, or you plan to fund your investments frequently.
Quality assets. Before downloading an app, you should determine if the type of securities they offer matches your risk profile and preferences. Multi-asset apps such as FirstMetroSec allow you to choose from various investment options and build your portfolio. 
Convenience in transferring funds. If this is a priority, choose an app affiliated with or developed by a commercial bank. It can be linked to your bank account, so you can transfer funds seamlessly using online banking. Registration may also be a breeze as you are already a bank client.
Investment style. If you are an active trader, choose an app that shows real-time data features that help you make an informed decision at the moment. Passive investors would want to see the historical performance and latest news about a company or asset before investing.
User interface. An intuitive user interface is important, especially for novice traders. Choose an app that has a simple layout and does not overwhelm you. Some apps like Binance offer a beginner-friendly version to help newbies get accustomed to the layout and information from the app. Users can upgrade their account or switch to the full version which is more apt for experienced traders.
Value-added services. Additional features can seal the deal when choosing an app. Investors may prefer those who have a learning platform such as Binance, FirstMetroSecs, and Investa. Options to review and shift investments or create a customized dashboard for monitoring performance are a plus for some users.
Tips and Warnings
Do due diligence before investing. The app is just a tool to help you invest efficiently and conveniently. The type of investment you choose has risks and terms that should match your profile.
Check reviews of the app before signing up. This can be done through an online search, Facebook groups, or the app's reviews in Google Play or Apple App Store. Getting their feedback helps you gain insight on what are the strong and weak features of the app.
Some trading platforms offer a free demo or trial account for a limited time to allow users to get a preview of the app's features and help them decide if it's a good fit for them.
References