Last Updated on 03/04/2021 by FilipiKnow
What's the best bank to open a savings account?
The Bank of the Philippine Islands or BPI savings account is surely among the Filipinos' top choices.
If you're reading this, you're likely considering to open an account with BPI for saving, safekeeping, or managing your money. You may need a payroll account for receiving a salary. Or you need an account for your small business where customers can deposit their payments.
Whatever your purpose is for starting a bank account, this first-timer's guide will help you choose the right BPI savings account and everything you need to open one. 
Why Choose BPI Savings Account?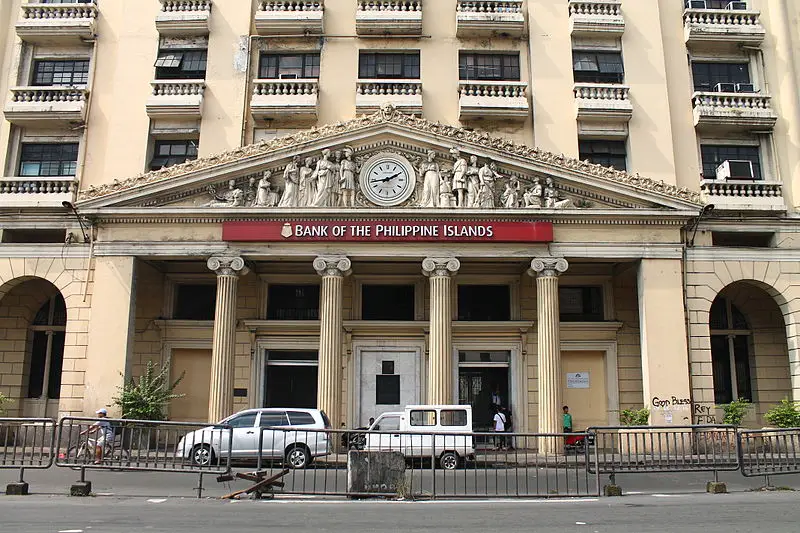 Remember that your choice of bank and savings account will affect your finances. So before you open a BPI account, carefully weigh its pros and cons first.
Benefits of Having a BPI Savings Account.
a. BPI's financial stability.
Established in 1851, BPI is the oldest bank in the Philippines. For more than a century, the bank has survived World War II, the 1997 Asian financial crisis, the 2008 global recession, and several coup attempts.
BPI is also the fourth largest bank in the country based on total assets, according to the latest data from the Bangko Sentral ng Pilipinas1. It boasts of having over eight million depositors nationwide.
For this reason, BPI is among the most trusted banks in the Philippines. If you put your money in BPI, you can rest easy knowing its funds won't get depleted and the bank won't close down, at least in your lifetime.
b. Accessibility.
BPI is among the banks with the most number of branches and ATM networks in the Philippines. It has over 900 branches—and it's further expanding by 20 to 30 branches every year2.
Customers have access to over 3,000 ATMs and cash accept machines nationwide and over 800,000 Cirrus ATMs worldwide.
If you have a BPI savings account, you won't have a problem finding an ATM, even in remote areas.
c. Convenience.
BPI makes banking convenient through its online and mobile banking facilities, cash accept machines and some branches that open on weekends.
Its BPI Express Assist (BEA) Online facility lets customers reserve a timeslot via BPI Express Online to avoid lining up in a BPI branch.
d. Ease of account opening.
BPI makes opening a deposit account easier on the pocket through its savings accounts with a low required initial deposit and maintaining balance. You can start an account for as low as Php 200 and won't have to worry about getting your balance deducted due to insufficient funds.
Drawbacks of Having a BPI Savings Account.
a. Poor customer service.
Like other major banks in the Philippines, BPI is often plagued with complaints about its customer service. It's hard to reach a customer support agent through its hotline.
b. Long queues at BPI branches.
Unless you book an appointment online through BEA Online, you'll be spending more than 30 minutes up to an hour lining up in a BPI branch, especially during peak hours.
c. Online banking security issues and system errors.
If you aren't careful with your online and offline transactions with BPI, you run the risk of falling victim to email phishing attacks and unauthorized ATM withdrawals.
Customers have reported receiving emails with links to a fake BPI log-in site that collects personal information, an apparent move to steal one's identity and make unauthorized transactions.
And who can forget BPI's system glitch in June 20173 that kept customers from getting access to their funds? Although it wasn't a case of hacking, the glitch caused so much hassle to BPI accountholders who needed to withdraw money for urgent financial needs.
Related Article: How to Open a BDO Savings Account: An Ultimate Guide
Is BPI and BPI Family Savings Bank the same?
Yes, after BPI recently decided to absorb BPI Family Savings Bank to better serve their customers. However, the merger between the two banks to create "One BPI" won't be official until January 1, 2022, when the Securities and Exchange Commission will finally issue them the Certificate of Merger4.
Prior to the merge, BPI and BPI Family Savings Bank were considered as separate entities, with the latter being a subsidiary of the former. For this reason, BPI customers couldn't deposit cash, withdraw money, pay their loans, or complete other important transactions in BPI Family Savings, and vice versa.
As "One BPI", however, the two banks will now be able to give their customers access to a wider range of products and services under one roof.
Requirements for Opening a BPI Account.
The following is a list of BPI savings account requirements.
1. Valid ID (original + photocopy).
BPI requires an unexpired government-issued ID with your photo and signature.
Important: If you're presenting a primary ID such as a passport or driver's license, only one is enough. But if you're submitting a secondary ID like an NBI clearance, you can't open a BPI account unless you present an additional primary ID or secondary ID.
Although the branch may have a photocopier, it's better to have your documents photocopied before you go to the bank. This will save you time instead of waiting for the teller to photocopy all your documents.
Here's the list of IDs that BPI accepts for account opening:
Primary IDs.
GSIS e-Card

Pag-IBIG/HDMF ID

OFW ID

OWWA ID

Seaman's Book

IBP ID

Company ID (issued by companies registered with the BSP, SEC, or Insurance Commission)

For foreign residents: Alien Certificate of Registration / Immigrant Certificate of Registration

For students: School ID duly signed by the principal or head of school
Secondary IDs.
Voter's ID

Barangay Certification

National Council on Disability Affairs-issued ID

MARINA-issued professional ID

DSWD Certification
BPI might require additional requirements after evaluating your documents. For example, the teller will ask for an additional ID if the address on your ID doesn't match the one on your utility bill. So bring all possible supporting documents just in case.
If you have only one secondary ID, secure another ID that's easy to get, such as the PhilHealth ID, postal ID, or Barangay Certification.
2. Proof of billing.
BPI needs your latest utility bill to verify your billing address and make sure your account statements are delivered to you.
You may submit a billing statement for electricity, water, phone, internet, cable, or credit card.
The proof of billing can be under a different person's name, as long as you live in the address indicated on it.
If you're renting a home and the utility bill isn't under your name, submit a Barangay Certification with "bank requirements" stated as the purpose. Or submit an authorization letter from the person whose name is on the billing statement.
3. 1×1 ID picture.
An ID picture is needed to prove your identity. This will be attached to a signature card along with your multiple signatures when you open a BPI savings account.
The TIN is a new requirement for opening a BPI account. You'll indicate your TIN on your account opening forms.
Only the number will do. No need to submit a TIN ID or card if it's lost.
Related: How to Get Taxpayer Identification Number (TIN) in the Philippines: 2 Easy Ways
You can find your TIN in the income tax return (ITR) issued to you by your employer every year.
If you're unemployed, you may still secure a TIN as long as you submit the following requirements to the BIR revenue district office (RDO) in your area:
Duly accomplished BIR Form 1904.
Any official document with the applicant's name, birth date, and address (e.g., PSA-issued birth certificate, community tax certificate/cedula, passport, driver's license, etc.).
Marriage certificate (for married women).

Barangay Certification.

Certification or endorsement from BPI that you'll open a bank account.
5. Initial deposit.
The amount you need to bring will depend on your preferred savings account type.
The required opening balance for BPI savings accounts ranges from Php 100 to Php 100,000. You don't have to pay an initial deposit if you'll open a BPI Padala Moneyger, Save-Up, or BPInoy Savings account.
If the required initial deposit for your chosen account is lower than the required maintaining balance, you'll have to deposit the difference within one month after opening your account. Failure to do so will lead to the deactivation of your BPI savings account.
How to Open Account in BPI: 6 Easy Steps.
Time needed: 1 hour.
This first-timer's guide will help you choose the right BPI savings account and teach you everything you need to know to open one today.
Choose the best BPI savings account that suits your needs.


Once you've decided to go with BPI, choose the type of savings account you want to open.

BPI offers more than 10 savings accounts that suit different needs, purposes, and budgets.

There are savings accounts designed for kids, overseas Filipino workers (OFWs) and their families, parents securing their children's future, and low-income earners.

The bank's subsidiaries—BPI Family Savings Bank and BPI Direct Savings Bank—also have their own savings product offerings.
BPI Family Savings is the biggest thrift bank in the Philippines, while BPI Direct is a virtual bank that operates only on the internet and over the phone.

By January 2022, however, BPI will be officially merged with BPI Family Savings to cut costs and better serve their customers. After the merger, they will be known as "One BPI".

Check this list to compare the different savings products of BPI, BPI Family Savings, and BPI Direct.



Complete all BPI Savings Account requirements.


Prepare the requirements in advance to speed up your BPI account opening and avoid having to come back to complete the process.



Visit a BPI branch.


Go to your preferred BPI branch during banking hours.

Most BPI branches are open on Mondays to Fridays, from 9 a.m. to 4:30 p.m. Those located in malls extend up to 6 p.m. or even 7:30 p.m., like SM Megamall and Glorietta 4 branches.

Select BPI branches also operate on Saturdays.

If you plan to open a BPI Direct savings account, you still need to do it in a BPI branch.

Don't forget to bring the requirements—both the original copy and photocopy.

The following is an overview of what you should expect to do upon arrival at your chosen BPI branch:

1. Approach the New Accounts section and inform any available teller that you'll open a savings account. Tell the staff also which BPI account you want to get.

2. Fill out an application form. The teller will hand you the account opening forms to fill out and ask for your documents. Fill out all the forms, making sure you provide complete and accurate information. Double-check the forms before returning them to the teller.

3. Pay the initial deposit. Wait while the teller is processing your BPI account application. Once done, pay the required initial deposit based on your chosen savings account.



Wait for your account activation.


Your new BPI savings account will be activated within 24 to 48 hours. Until then, you can't transact yet using your new account.



Claim your ATM card or passbook.


After five to seven banking days, go back to the BPI branch where you opened your account. Present your valid ID and BPI savings account number to pick up your ATM/debit card and/or passbook.



Change your PIN.


Your new ATM card comes with a temporary PIN. For security purposes, change it within two days from card receipt.

Here's how to change your ATM card's PIN:

1. Go to the nearest BPI ATM.
2. Insert your ATM/debit card into the card slot.
3. Select a language.
4. Press the button next to Change PIN.
5. Enter your new four-digit PIN and re-enter it.
6. The screen will show "Do you want a receipt?" Select "Yes" or "No."
7. Enter the old temporary PIN. You can find it on the paper where your new ATM card was attached.
8. "Successful PIN change" will appear on the screen. If the PIN change failed, you'll have to do it again.
9. As soon as you've changed your PIN, you can start using your card with your new PIN.


Tips and Warnings.
1. Open an account at the BPI branch closest to your home.
For your convenience, open BPI savings account at the branch nearest to where you live.
While you can deposit cash and pay bills at any BPI branch, there are transactions you can do only at the branch where you opened your account.
For example, you can update your personal information or have your lost ATM card replaced only at your branch of account. Imagine having to travel far, for instance, to your branch of account in Pampanga if you live in Alabang just to perform these transactions.
To find nearby branches, use BPI's online branch locator. Simply enter your city, town, or province in the Search field. You may also use Google Maps—enter "BPI [city/town/province]" and the search engine will show BPI branches within your area.
What if a BPI branch near my workplace is more accessible? you wonder. Well, you'd better make sure to keep your job for long. If you tend to hop from job to job, it's better to have your branch of account near your home.
If you often move house, your safest bet is a BPI branch located in an accessible mall.
2. Contact BPI through Facebook or Twitter for account opening inquiries.
BPI's social media team tends to be more responsive than their phone banking and email counterparts. Try posting your question on the bank's Facebook and Twitter accounts.
Interestingly, BPI responds faster to Facebook comments than to private messages on Messenger.
3. Enroll in BPI Express Online and mobile app.
Performing transactions using your BPI savings account is a lot easier and faster with BPI's online and mobile banking facilities than through over the counter and ATMs. No need to queue for hours!
BPI Express Online and BPI mobile app allow banking on the go. You can check your account balance, transfer funds, pay bills, reload cellphone, and do other transactions without leaving your home or while in transit.
Here's how to register for a BPI online banking account:
Visit

BPI Express Online

and click "Enroll Now."

Select "Enroll an ATM-based BPI, BPI Family Savings, or BPI Direct deposit account." If you have a passbook account, select the second option.

Choose your location from the choices provided.

Read the Terms and Conditions. When you're done, tick the small box and click Continue at the bottom of the page.

Enter your account number and Joint Account Indicator (the two digits across your name at the lower right-hand corner of your ATM card). Select "Savings Account."

Fill out the registration form. When you're done, click "Submit."

A confirmation page will show your enrollment information and instructions for activating your BPI Express Online enrollment.

Activate your enrollment within 20 banking days. Go to any BPI ATM, insert your ATM card, and enter your PIN.

Select Special Services > Activate Enrollments > Express Online.
You can access your BPI Express Online account after one banking day.
To start using the BPI mobile app, download it on the App Store (for iOS devices) or Google Play Store (for Android devices). Then log in using your BPI Express Online username and password.
Frequently Asked Questions.
References.