Here's a step-by-step guide to paying bills using GCash: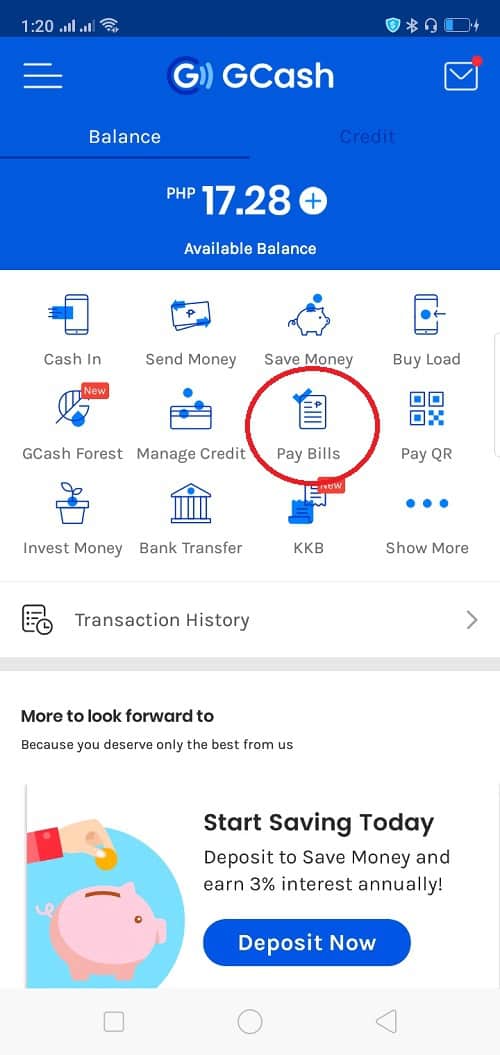 Select 'Pay Bills' on your GCash dashboard.

From the list of bill payment categories, choose the biller that you want to pay.

Provide the required details like the account number and the amount to pay.

Choose 'GCash' as your payment method. Alternatively, you can also select GCredit if you don't have available GCash to complete the transaction. 

Check if all the information you've provided is correct and click the 'Confirm' button.

Wait for the email or SMS confirmation of your transaction.
Go back to the main article: How to Use GCash in the Philippines: An Ultimate Guide