Are you looking for ways to view your Pag-IBIG MDF? That depends on whether you have a Pag-IBIG Membership ID (MID) number. 
Read on to learn how you can access this critical Pag-IBIG membership document.
Go back to the main article: A Complete Guide to Pag IBIG Online Registration
Table of Contents
What is Pag-IBIG MDF?
The Member's Data Form (MDF) is an application form used in Pag-IBIG membership registration. It's also the form you should fill out and submit to update your membership records.
Once you've successfully registered with the Pag-IBIG Fund, your accomplished MDF will be issued. Afterward, this document becomes proof of Pag-IBIG membership, bearing your Pag-IBIG MID number or registration tracking number (RTN). 
Related: What is the PAG-IBIG MID number? How is it different from RTN?
How to Get Pag-IBIG MDF for New Members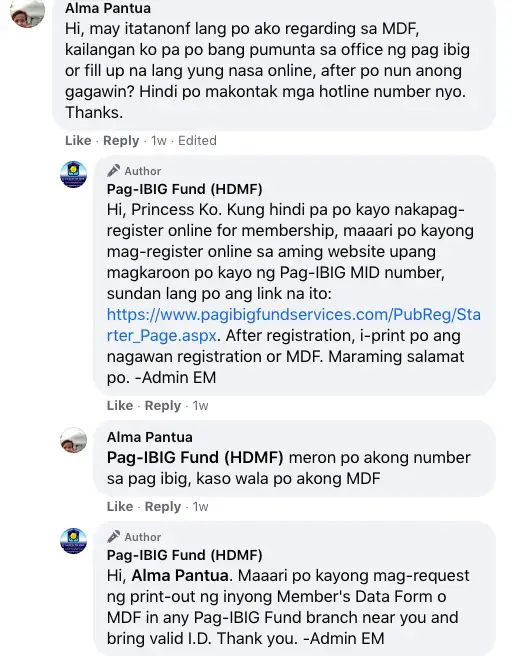 Option 1: Walk-in
If you have never registered as a Pag-IBIG member, you should apply for membership before issuing a Pag-IBIG number and MDF.
You can download an MDF online, print and fill it out, and then submit it to the nearest Pag-IBIG branch (or the branch where your employer is registered if you're employed). 
After processing your membership registration, the Pag-IBIG Fund officer will give you a printout of your MDF and MID number. Keep your copy in case you'll need it someday.
Option 2: Online
The more convenient way to get a copy of your Pag-IBIG MDF is to complete an online membership registration through the Pag-IBIG Online Services website. Once you've submitted your registration online, you can print your MDF—no need to go to a Pag-IBIG office to secure this document. 
For more detailed instructions, check out this Pag-IBIG online registration guide. 
It's best to print your MDF immediately, even without immediate need. Sooner or later, you might need a copy, like when it's required for your new job. Retrieving your Pag-IBIG MDF much later will become more difficult for you.
How To Get Pag-IBIG MDF for Existing Members
Failed or forgot to print your MDF? Can't find your Pag-IBIG MDF printout? Here are the solutions according to Pag-IBIG: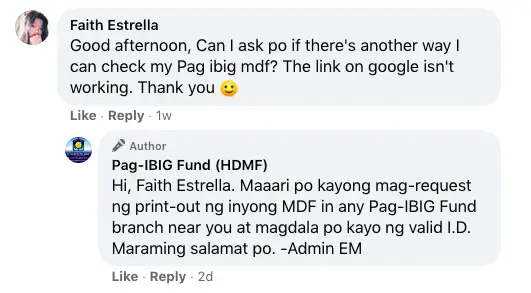 If you already have a Pag-IBIG MID number or RTN, you may request a printed copy of your MDF at the nearest Pag-IBIG Member Services Office. That's the only way to retrieve your Pag-IBIG MDF and MID number. Just present your valid ID and RTN if you have them.
If you're trying to find your unprinted Pag-IBIG MDF form because you need to retrieve your Pag-IBIG number, here are the ways to recover your MID number.
You're probably wondering how to view your Pag-IBIG MDF online. Unfortunately, the View Registration Information service on the Pag-IBIG website—which allowed existing members to view and print their Pag-IBIG MDF—is no longer available. 
Go back to the main article: A Complete Guide to Pag IBIG Online Registration