Employers must maintain honest, updated, and accurate employee records that include any information required by PhilHealth. Therefore, if one or more of your employees have left your company for good, it's your duty as an employer to report it to PhilHealth. Read this article to learn how. 
Disclaimer: This article has been published for educational purposes only. Neither the author nor FilipiKnow is affiliated with PhilHealth, so specific queries about your membership and insurance benefits must be forwarded to the proper authority.
PhilHealth requires reporting of separated employees through submission of the RF-1 form within 30 days from the date of separation from the office.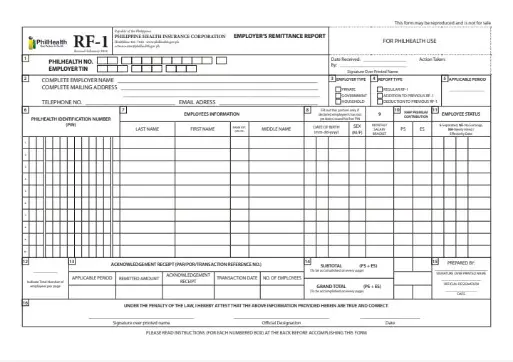 To report and remove your separated employees in PhilHealth, follow these steps1: 
Download and print a copy of the RF-1 form
Fill up Employer TIN and PhilHealth number
Indicate the business address and contact information
Put in the type of employer (Private/Government/Household)
In Report type, choose Deduction to the Previous RF-1
Indicate the names of separated employees in the RF-1 and the required details
Submit the RF form to the registered PhilHealth office
Check for confirmation in the EPRS
Return to the main article: How To Register in PhilHealth Online: A Complete Guide for New Members
Reference
Reporting Your Employees. (n.d.). Retrieved September 23, 2022, from https://www.philhealth.gov.ph/partners/employers/report.html