Many Filipinos cannot afford their hospital bills, what with the expensive health care in the Philippines. This is why most Pinoys pay for their hospitalization through PhilHealth, according to the Philippine Wellness Index study1. 
This fact highlights the importance of PhilHealth—it eases your financial burden when you or a loved one is hospitalized.
You probably wish you wouldn't ever have to avail of PhilHealth benefits. But nobody is immune to sickness—and so, it's reassuring to have health insurance in case you actually need it.
Here's everything you must know about PhilHealth, from membership registration and getting a PhilHealth number and ID to paying contributions and claiming benefits.
Disclaimer: This article has been published for educational purposes only. Neither the author nor FilipiKnow is affiliated with PhilHealth, so specific queries about your membership and insurance benefits must be forwarded to the proper authority.
Table of Contents
Watch Video: How To Register in PhilHealth
What Is PhilHealth?

The Philippine Health Insurance Corporation or PhilHealth is a government agency attached to the Department of Health that provides health insurance in the Philippines.
PhilHealth's mandate is to ensure that all citizens have access to affordable health care. However, it does not directly provide medical services. Rather, PhilHealth is the government's health insurance provider. Subsidized health care services are availed at hospitals and clinics accredited by PhilHealth.
Who Can Avail of PhilHealth Benefits?
PhilHealth members and their enrolled dependents are entitled to government-mandated health insurance benefits. 
Members receive different benefits and pay different contribution rates depending on the category they belong to.
1. Formal Economy Members
PhilHealth members under the formal economy category consist mostly of employees with formal contracts and fixed employment terms, including the following: 
Private employees

Project-based contractors in government or private offices

Entrepreneurs (micro, small, medium, and large businesses)

Kasambahays
2. Informal Economy Members
Also called voluntary or individually paying members, PhilHealth members in the informal sector include the following:
Self-earning individuals (freelancers, doctors, lawyers, engineers, professional athletes, etc.)

Informal workers (jeepney/tricycle/pedicab drivers, market vendors, small construction workers, etc.)

Naturalized Filipino citizens

Foreigners living, working, and/or studying in the Philippines (They're entitled to inpatient and outpatient benefits only.)

Unemployed Filipinos such as college students and fresh graduates

Minors or children below 18 years old who do not qualify as legal dependents and are under the care of a guardian (Pregnant minors should be registered as principal members even if they're already qualified dependents. This ensures PhilHealth coverage for their newborns.)
3. Overseas Filipinos
PhilHealth coverage is mandatory for all sea-based and land-based OFWs, whether they're documented or not.
Also, Filipinos with dual citizenship and other Pinoys living abroad can become PhilHealth members.
4. Senior Citizens
Under Republic Act 10645, all Filipinos 60 years old and above are automatically PhilHealth members, as long as they're not covered by any other membership category. 
5. Lifetime Members
Filipino retirees who have paid at least 120 monthly PhilHealth contributions qualify for a lifetime membership. 
Lifetime PhilHealth members include the following people:
Individuals 60 years old and above

Uniformed personnel 56 years old and above

Retired SSS underground miners 55 years old and above

SSS and GSIS pensioners before March 4, 1995
Like senior citizens, lifetime members enjoy automatic and continuous PhilHealth coverage.
6. Persons with disability (PWDs)
PWDs are now automatically covered by PhilHealth under a new law (Republic Act 11228) signed by President Rodrigo Duterte in February 2019.
PhilHealth is also mandated to develop exclusive benefit packages to address the unique health care and development needs of PWDs in the Philippines.
7. Sponsored Members
This membership category consists of financially incapable Filipinos whose PhilHealth contributions are sponsored by another person, the government, or a private organization.
PhilHealth implements a No Balance Billing policy for sponsored members, in which it pays for the hospital bills of those confined in an accredited government hospital.
Sponsored members include the following:
Informal economy members from the lower-income class whose contributions are subsidized by local government units (LGUs)

Orphans, abandoned and abused minors, out-of-school youths, street children, PWDs, senior citizens, and battered women under the care of the Department of Social Welfare and Development (DSWD) or any accredited institution, whose contributions are subsidized by the DSWD
Barangay workers and volunteers (health workers, tanods, etc.) whose contributions are fully shouldered by their LGU

Indigent women who are non-members and are about to give birth, whose contributions are fully shouldered by the national government and/or LGU
8. Indigent Members
Filipinos whose income is inadequate to support their family are automatically covered by PhilHealth, with the female spouse (as identified by the DSWD) as the principal member.
Like sponsored members, indigent members receive free health care services under the No Balance Billing policy.
9. Qualified Dependents of PhilHealth Members
Employed, voluntary, OFW, sponsored, and indigent members may enroll their dependents who will also receive PhilHealth benefits.
Only non-members and inactive PhilHealth members may be declared as dependents.
Here are the family members you can enroll as dependents:
Legal spouse

who is not a PhilHealth member (Common-law partner cannot be enrolled as a dependent.)

Children under 21 years old

who are unmarried and unemployed, regardless of status (legitimate, illegitimate, adopted, stepchildren, etc.)

Children aged 21 and above

with congenital disability or any disability that makes them fully dependent on the PhilHealth member for support

Foster children
Parents aged 60 and above

(biological parents/stepparents/adoptive parents) who are not PhilHealth members

Parents with a permanent disability

, regardless of age, who are fully dependent on the PhilHealth member for support
To qualify for PhilHealth benefits, the names of dependents must be listed on the Member Data Record (MDR) of the principal member.
What Are the Benefits of PhilHealth?
PhilHealth members and their enrolled dependents are entitled to a wide range of health care services (including inpatient, outpatient, and coverage for serious diseases) in PhilHealth-accredited facilities.
Having PhilHealth coverage doesn't mean members won't have to pay for anything when they avail themselves of medical services. Only indigent, sponsored, senior citizens, and kasambahay members enjoy this privilege.
Most PhilHealth members still have to pay a portion of their medical bills. PhilHealth doesn't shoulder the full cost of health care services—it only reduces the members' medical expenses. 
Here's an overview of PhilHealth benefits (To find the specific benefits for a certain disease or treatment, use the Case Rates Search facility on the PhilHealth website.):
1. Inpatient Benefits
PhilHealth pays a certain amount (including room and board fees, professional fees, medicines, laboratory tests, and operating room use) to the accredited hospital where the member is admitted for more than 24 hours. The hospital then deducts the amount from the member's total bill before discharge. 
Each PhilHealth member is entitled to a maximum of 45 days for hospital room and board allowance per year. Qualified dependents of a member have a separate 45-day allowance per year that's shared by all of them.
2. Outpatient Benefits
PhilHealth also covers medical treatments and procedures that don't require hospitalization, such as the following:
Day surgeries

– Non-emergency surgical procedures, including minor and major operations

Radiotherapy

– Radiation treatment delivery using cobalt and linear accelerator

Hemodialysis

– Covers outpatient and inpatient services, such as emergency dialysis for acute renal failure

Outpatient blood transfusion

– Includes medicines, X-ray, lab tests, operating room use, etc.

Primary care benefits

(for the indigent, sponsored, and OFW members and dependents only) – Includes standard health checkups, diagnostic tests, and medicines for certain illnesses such as asthma, pneumonia, and UTI
3. Z Benefits
The Z benefit package provides financial aid to PhilHealth members and dependents who suffer from severe diseases that require long-term hospitalization and very costly treatments.
PhilHealth covers treatments for certain types of cancer (leukemia, breast cancer, prostate cancer, colon cancer, etc.), children's disabilities (developmental, visual, hearing, or mobility), premature and small newborns, and other serious medical conditions.
Coverage for Z benefits includes professional fees, hospital room and board fees, lab tests, medicines, and operating room use. 
4. SDG-related Benefits
Any disease included in PhilHealth's Sustainable Development Goals (SDG)—such as malaria, HIV-AIDS, tuberculosis, and animal bites—are covered.
Members may also avail of PhilHealth coverage for voluntary surgical contraception procedures such as vasectomy or transection of fallopian tube/s.
PhilHealth has different packages that address the health care needs of pregnant women and newborns. 
Maternity care package

– Medical services before, during, and after giving birth

Normal spontaneous delivery package

– Essential health services for normal deliveries and post-childbirth period

Maternity benefits for high-risk delivery

– Covers caesarian delivery, complicated vaginal delivery, breech extraction, or vaginal delivery after C-section

Newborn care package

– Essential newborn care services such as screening test and hearing test
6. Mental Health Services
With the passage of the Mental Health Law (Republic Act 11036) in June 2018, psychiatric consultations, medicines, and treatments for mental health conditions are expected to be covered under PhilHealth.
As of this writing, PhilHealth has not yet released a specific package for mental health benefits. But even before the new law was signed, PhilHealth has been covering hospitalization due to acute attacks of mental and behavioral disorders.
What Are the Requirements for PhilHealth Registration?
To be eligible for PhilHealth benefits, you need to register as a member. But first, prepare the required documents for a hassle-free registration.
1. Basic PhilHealth Requirements
All Filipinos enrolling in PhilHealth must submit two copies of the filled out PhilHealth Member Registration Form or PMRF (Put a checkmark in the "For Enrollment" box) and a photocopy of the birth certificate issued by the Philippine Statistics Authority or local civil registrar.
Without a birth certificate on hand, two valid IDs can be submitted. PhilHealth accepts any of the following IDs for membership registration:
Alien Certification/Immigration Certification of Registration

AFP ID

Baptismal certificate

Barangay certification

BSP ID

Certification from the National Council for the Welfare of the Disabled Person (NCWDP)

Company ID

DSWD or Local Social Welfare Development Officer certification

GOCC ID

GSIS e-Card

Insurance Commission ID

IBP ID

OFW ID

OWWA ID

Pag-IBIG/HMDF ID

Seaman's Book

SEC ID

Voter's ID
2. Additional Requirement for OFWs
Aside from the basic requirements, Filipinos working abroad need to submit any of these documents to prove their active OFW status:
Valid Overseas Employment Certificate (OEC) or e-receipt

Working visa/re-entry permit

Valid employment contract

Company ID issued by overseas employer

Certificate of employment

Cash remittance receipt from the OFW abroad (at least two months before renewal/payment date)

ID/Certificate issued to the OFW in the host country (iqama, Permesso di Soggiorno, HK ID, etc.)
3. Additional Requirement for Senior Citizens
Senior citizens applying for PhilHealth membership must attach two 1×1 ID pictures (taken within the last six months) to their accomplished PMRF forms.
Learn More: How to Become a PhilHealth Member if You're a Senior Citizen
4. Additional Requirement for Pensioners
Filipino retirees who wish to register as lifetime members should submit two 1×1 recent ID pictures.
Also, pensioners must provide a photocopy of any of the following documents that show their retirement date or rendered service of 120 months or more:
a. For SSS pensioners
Death, Disability and Retirement (DDR) claim form

Retiree/Pensioner Certification
b. For GSIS pensioners
Certification/Letter of Approval of Retirement

Service Record

Certification/Retirement Gratuity

Retirement Voucher issued by the GSIS
c. For retired AFP, BFP, BJMP, and PNP members
General/Special or Bureau Order

Certification/Letter of Approval of Retirement from the GSIS

Statement of Services issued by the previous employer
d. For GSIS/SSS disability pensioners before March 4, 1995
DDR claim form

Disability Pensioner Certification issued by the SSS/GSIS
e. For SSS survivorship pensioners before March 4, 1995
DDR claim form

Survivorship Pensioner Certification
f. Other pensioners
Official receipts of PhilHealth contribution payments

Other documents showing the months of PhilHealth contribution payments
5. Additional requirement for minors
The accomplished PMRF of a minor applicant should have the minor's signature and his/her guardian's countersignature. A letter of consent from the parent or notarized affidavit of guardianship (whichever is applicable) is also required.
6. Additional requirements for enrolling dependents
PhilHealth requires proof of relationship for each dependent you're enrolling, such as a birth certificate or marriage certificate (whichever is applicable).
If you're declaring a child or parent with a disability as a dependent, submit an original medical certificate that provides the details and extent of the disability.
To declare a foster child as a dependent, submit a copy of the Foster Placement Authority from the DSWD.
7. PhilHealth registration requirements for employers
Employers who are not yet registered with PhilHealth must submit two copies of accomplished Employer Data Record (ER1) and two copies of accomplished Report of Employee Members (ER2).
Registered employers are required to report their new employees to PhilHealth by submitting two copies of the ER2 form.
To register their new employees with PhilHealth, employers need to submit two copies of accomplished PMRF for each employee.
8. PhilHealth registration requirements for household employees and employers
People hiring kasambahays must register with PhilHealth, Pag-IBIG, and SSS by submitting three copies of each of these documents:
An authorized representative who files for PhilHealth registration on behalf of a household employer must present an authorization letter, the employer's valid ID, and the representative's valid ID.
Registered household employers must also report their newly hired or resigned/terminated kasambahays to the three government agencies by submitting three copies of HEUR2.
9. PhilHealth membership requirements for Filipinos with dual citizenship
Dual citizens must submit an accomplished PMRF and a Certificate of Re-acquisition/Retention of Philippine Citizenship (CRPC) or Identification Certificate issued by the Philippine Embassy, Philippine Consulate, or Bureau of Immigration.
10. PhilHealth membership requirements for foreigners
Foreign retirees who are registered with the Philippine Retirement Authority (PRA) and granted permanent residency status in the Philippines must submit a completed PhilHealth Member Registration Form (PMRF) for Foreign Nationals and present their Special Resident Retiree's Visa (SRRV) or PRA ID.
Expatriates in the Philippines should submit an accomplished PMRF for Foreign Nationals and a valid Alien Certificate of Registration Identity Card (ACR I-Card) or work permit when applying for PhilHealth membership.
How To Become a PhilHealth Member: 2 Ways
You can register with PhilHealth either through the internet or a walk-in application at a PhilHealth office. Both online and manual registration procedures are only for people enrolling for the first time. 
PhilHealth membership is free. The only thing you'll have to pay during or after your registration is for your first PhilHealth contribution.
If you're already a member who needs to change the membership category (e.g., from employed to self-employed/voluntary), do not register again. Instead, you only have to update your PhilHealth membership record.
1. PhilHealth online registration (currently not available)
PhilHealth has an online system that enables Filipinos to enroll as members plus their dependents using just a computer or mobile device with an internet connection.
This online service is available only to employees, self-employed people, OFWs, and pensioners. 
Here are the simple steps for online PhilHealth membership registration.
Step 1: Access the PhilHealth Electronic Registration System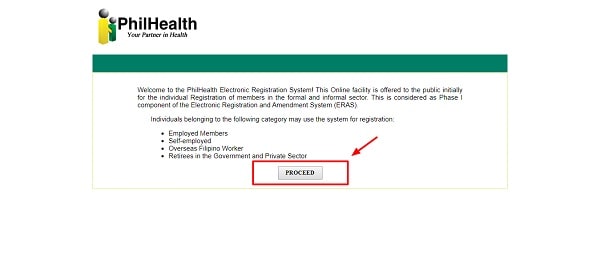 Visit the PhilHealth online registration facility to start your enrollment. Use Internet Explorer to avoid issues when using the website, which can happen in other browsers such as Google Chrome and Safari.
Sometimes, the electronic registration system is inaccessible due to a server issue. This is a common problem among government websites. Just be patient and refresh the page from time to time. You may also try clearing your browser cache. 
Once you access the site, click the Proceed button. Then check the box to agree to the Terms and Conditions. Lastly, click the Accept button.
Step 2: Fill out the PhilHealth online registration form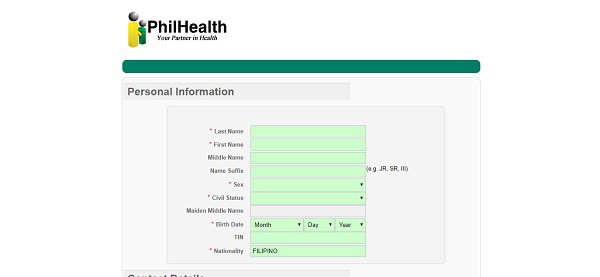 Completing the PhilHealth online form is pretty straightforward. The required fields with an asterisk (*) should be properly filled out, so you can continue your registration.
If you live in Metro Manila, answering the Address fields is quite tricky and confusing. In the Province drop-down menu, you'll have to choose from districts 1 to 6 of NCR.
So you can quickly select the correct response, here are the cities that belong to each NCR district:
District 1: First district of Manila (Binondo, Ermita, Intramuros, Malate, Port Area, Quiapo, Sampaloc, San Miguel, San Nicolas, Santa Ana, Santa Cruz, Tondo)
District 2: Mandaluyong, Marikina, Pasig, Quezon City, San Juan
District 3: Caloocan, Malabon, Navotas, Valenzuela
District 4: Las Piñas, Makati, Muntinlupa, Parañaque, Pasay, Pateros, Taguig
District 6: Paco, Pandacan, Sampaloc (Sta. Mesa), and Sta. Ana, Manila
The Zip Code field will automatically be generated after you've selected your province, city/municipality, and barangay.
Under the Dependents Information section, you can add as many qualified dependents as you'd like.
The PIN field refers to your dependent's PhilHealth ID number. Just leave this field blank if your dependent has never been issued a PhilHealth number. After entering all details of your dependent, click the Add Beneficiary button. 
Guardians who are enrolling for PhilHealth membership on behalf of a minor should fill out the Guardian Information section. Skip this section if it doesn't apply to you. 
Under the Membership Category Information section, choose the category that applies to you. Clicking the Member Category drop-down menu will show these six items:
Government

– Choose this if you're a government employee.

Household

– Choose this if you're a kasambahay or a household employer enrolling on behalf of your kasambahay.

Individually Paying Member

– Choose this if you're applying as a voluntary member.

Lifetime

– Choose this if you're a pensioner.

Overseas Filipino Worker
Private

– Choose this if you're employed by a private company or corporation.
If you click on "Individually Paying Member," three choices will appear on the Member Type drop-down menu: Others, Self-Employed – Non-professional, and Self-Employed – Professional. 
Choose "Others" if you're a fresh graduate or college student enrolling in PhilHealth for your pre-employment requirement. Minors, expats, foreign retirees, and foreign students also fall under this membership type. 
The PhilHealth online registration form will ask for the PhilHealth Employer Number (PEN) if you selected "Government," "Household," or "Private." Request the PEN from your employer or HR department.
Although the PEN field is supposedly not a required field, the online registration process won't be completed without it.
Step 3: Upload the PhilHealth requirements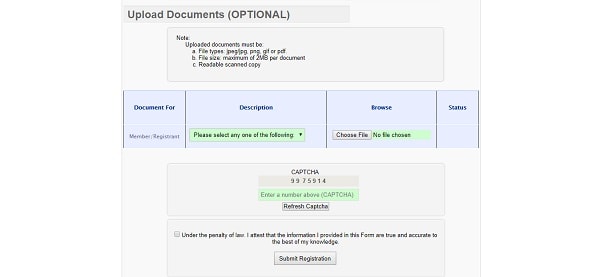 Skip this step if you prefer to submit your documents personally to PhilHealth. However, it's much more convenient to do this online instead. 
Take clear photos of your documents for PhilHealth registration and save the file on your computer or cellphone. Each file should be 2MB or less and in JPEG, PNG, PDF, or GIF format.
Under the Description column, select the type of ID you'll upload. Then click the Choose File button to upload the image.
You may need to upload additional documents depending on the membership category you're applying for. See additional requirements here.
Next, type the Captcha code as it appears on your screen. Then check the box to confirm the truth and accuracy of your information. 
Finally, click the Submit Registration button.
Step 4: Check your email for a confirmation message
Within a few minutes after submitting your registration, you should receive an email message from PhilHealth eRegistration System. It contains a verification link that you'll click for completing your PhilHealth online registration.
If the message is not in your inbox, look for it in the Spam or Bulk E-mail folder. 
Step 5: Wait for your PhilHealth number
Once your registration is verified, you'll receive another email message with a transaction number that you'll use to follow up on the status of your application. It also includes the email address of the PhilHealth office nearest your location where you'll send your follow-up inquiry. 
When doing a follow-up, your email subject should be "Online Registration Inquiry: Transaction No- [Insert your transaction number]".
Note: The transaction number is not your PhilHealth number. You'll receive your PhilHealth Identification Number (PIN) in a separate email after one to three weeks.
READ: How to Get or Retrieve Your PhilHealth Number: An Ultimate Guide
After completing your PhilHealth online registration, you'll become an active member and eligible for benefits only when you start paying your contributions. 
2. PhilHealth registration via email
Registration can also be done by sending an email request to the PhilHealth Corporate Action Center. This is an ideal alternative to online registration, especially in times when the online registration facility is unavailable.
To register via email, follow these steps:
Download the PhilHealth Member Registration Form (PMRF). You can find this form by going to the official PhilHealth website and selecting downloads from the main menu. Choose Forms and then click the download link for the PMRF under Membership.
Print out the form and manually fill it out. PhilHealth won't accept electronically signed forms.
Scan the duly accomplished form and send it in PDF or JPEG format to [email protected] together with a scanned copy or photo of any valid ID. Don't forget to put the following in the email subject line: Register<space>Name<space>City/Province, Region
Wait for PhilHealth to reply with your PhilHealth number.
3. PhilHealth manual registration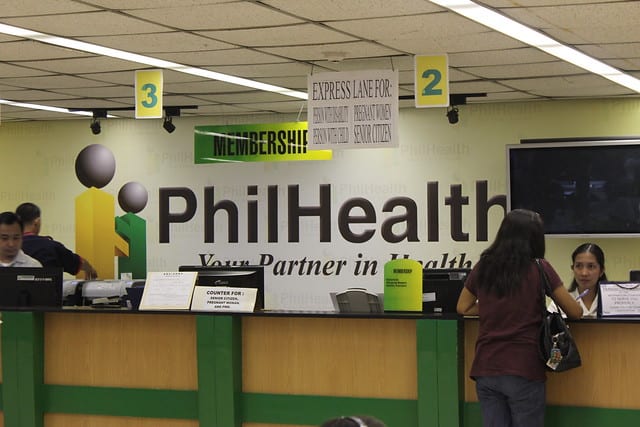 Here's how to enroll manually in PhilHealth per membership category.
a. For local employees and sea-based OFWs
If you're currently employed by a company and not enrolled in PhilHealth yet, your HR department will handle your membership registration for you. 
Simply fill out two copies of the PMRF and submit them to HR. Once your application is processed, PhilHealth will issue your Member Data Record (MDR) and PhilHealth ID through your employer. Both documents indicate your PhilHealth number.
Sea-based OFWs also follow the same registration process. Submit two copies of accomplished PMRF to the HR department of your manning agency, which will take care of your PhilHealth enrollment. Wait for the manning agency to give your MDR and PhilHealth ID to you.
b. For employers
Visit any PhilHealth office and submit the requirements for employee/kasambahay registration.
After processing, PhilHealth will issue your PhilHealth Employer Number (PEN) and Certificate of Registration (which should be displayed in your office, if you're a business employer).
Also, receive the MDRs and PhilHealth numbers of your registered employees or kasambahays.
c. For sponsored members
If your family is listed as NHTS (National Household Targeting System for Poverty Reduction), get a certification from the city or municipal DSWD office that you're an NHTS family.
Submit this document and present a valid ID to the nearest PhilHealth office. Once your family enrollment is verified, you can request an MDR and a PhilHealth ID.
However, if your family is not listed as NHTS, go to the barangay office and inquire about PhilHealth enrollment under the Sponsored Program. The LGU will assess if you qualify for membership. 
If you're qualified, the LGU will register the family as a sponsored member. You'll be asked to fill out the PMRF. The LGU will then pay for your PhilHealth contribution. Once your membership is processed, you'll be issued a PhilHealth ID.
d. For voluntary and other member categories
Here are the steps to apply personally as a voluntary/OFW/senior/foreign member of PhilHealth.
i. Submit the requirements for PhilHealth membership registration
Go to any PhilHealth Regional Office, Local Health Insurance Office, or PhilHealth Express outlet in the nearest mall. Arrive early in the morning, as queues can get long quickly. 
OFWs who are currently abroad may visit any

iRemit

or

Ventaja

branch in their host country to submit their documents for PhilHealth registration. Alternatively, they can email their accomplished PMRF to the Overseas Filipinos Program (OFP) office at [email protected].

Senior citizens may file their membership application through the Office for Senior Citizens Affairs (OSCA) in the city or municipal hall where they live. 

Foreign retirees in the Philippines may submit the PhilHealth requirements to the PRA Head Office in Makati or any of its

satellite offices

in Baguio, Clark, Cebu, or Davao.
ii. Double-check your information
The PhilHealth officer will verify your documents and encode your information. You'll be shown your encoded details on a computer. Review them carefully and let the officer know if there's any necessary correction.
iii. Pay your PhilHealth contribution
Proceed to the Cashier or Payment Processor window and pay your contribution. If you're applying at PhilHealth Express in a mall, you'll be asked to pay at the nearest accredited collecting partner.
Wait for the cashier to issue an official receipt (OR) to you.
Related: How to Pay PhilHealth Contribution: An Ultimate Guide
iv. Get your MDR and PhilHealth ID
Return to the PhilHealth officer who processed your registration and submit the OR. The officer will then print and release your copy of OR, MDR, and PhilHealth ID.
Tips and Warnings
1. Don't confuse the PhilHealth Electronic Registration System with the Member Inquiry Registration
Often mistaken for each other, the Electronic Registration System and the registration for Member Inquiry are two different PhilHealth online services.
The Electronic Registration System is for non-members who will enroll to become PhilHealth members. After you register through this online system, you'll receive your PhilHealth number and Member Data Record (MDR).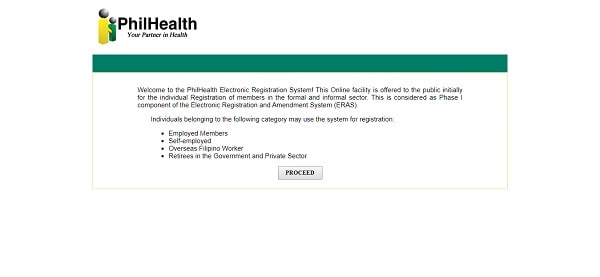 The Member Inquiry registration system is for already registered members who want to access their membership records online. After you register through this facility, you'll have an online member account that enables you to quickly check your contributions and member data.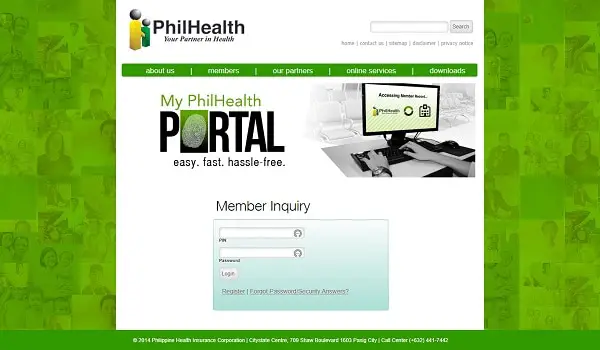 Make sure you use the right online service for your purpose to avoid messing up your PhilHealth records, which may affect your eligibility for benefits. 
For example, existing members who register using the Electronic Registration system will end up receiving a second PhilHealth number. Non-members who use the Member Inquiry facility for PhilHealth membership registration are just wasting their time because the system requires a PhilHealth number, which they don't have.
2. Avoid fixers who offer PhilHealth ID and MDR processing service for a fee
There are fixers, mostly on Facebook, that offer assistance for faster processing of PhilHealth ID and MDR for a Php 200 to Php 300 fee. 
While paying for such a service can be tempting if you're too busy to get these documents on your own, it's still illegal. You can't tell for sure if the regular PhilHealth ID and MDR you'll receive are legitimate, even if the fixer says so.
Also, the fees are expensive considering that both documents are free of charge when you request them directly from PhilHealth. 
If you want to save time getting your PhilHealth ID, assign someone you trust to do it for you. Just provide an authorization letter and your valid ID. Your authorized representative should also present his/her valid ID when applying for a PhilHealth ID on your behalf.
As for the MDR, you can easily get a copy of it online through the Member Inquiry online facility.
3. Keep your PhilHealth information safe
The MDR and PhilHealth ID contain the member's sensitive information such as full name, birth date, and address. When these details fall into the wrong hands, they may be used for fraudulent activities such as identity theft.
For instance, PhilHealth has received reports about some lending companies requesting their applicants' PhilHealth numbers for faster loan processing. But this information is instead used to access membership records through the online Member Inquiry facility. 
Protect your PhilHealth documents at all costs. Keep your PhilHealth ID and MDR in a safe place. Never disclose your membership information to anyone, except for legitimate PhilHealth officers when transacting with the government agency.
4. Contact PhilHealth through official channels for inquiries and concerns
PhilHealth is easy to reach. Various means of communication are available to accommodate inquiries, service requests, feedback, and complaints.
If you have a PhilHealth-related question or need assistance, contact PhilHealth through any of the following channels:
Hotline: (02) 441-7442 

Text Line: (0917) 898-7442 / (0917) 512-9149 (for OFWs only)

Email: action[email protected] / [email protected] (for OFWs only)

Facebook: /PhilHealthofficial

Twitter: @teamphilhealth
The SMS-based facility often encounters technical issues. When it's unavailable, contact PhilHealth through other means.
The best way to reach PhilHealth is through its call center hotline. It's usually quick to get through the line, and the agents are knowledgeable, friendly, and courteous.
Frequently Asked Questions
References
Jaymalin, M. (2019). Many Pinoys can't afford hospital bills – study. Retrieved 20 August 2021, from https://www.philstar.com/headlines/2019/06/27/1929966/many-pinoys-cant-afford-hospital-bills-study