Do you need to register with PhilHealth or update your existing membership information? You need to submit a duly-accomplished PhilHealth Member Registration Form (PMRF) for that. Here's a step-by-step guide on how to fill it out. 
Disclaimer: This article has been published for educational purposes only. Neither the author nor FilipiKnow is affiliated with PhilHealth, so specific queries about your membership and insurance benefits must be forwarded to the proper authority.
Table of Contents
Steps in Filling Out the PhilHealth Member Registration Form (PMRF)
1. Download the Updated PMRF From the PhilHealth Website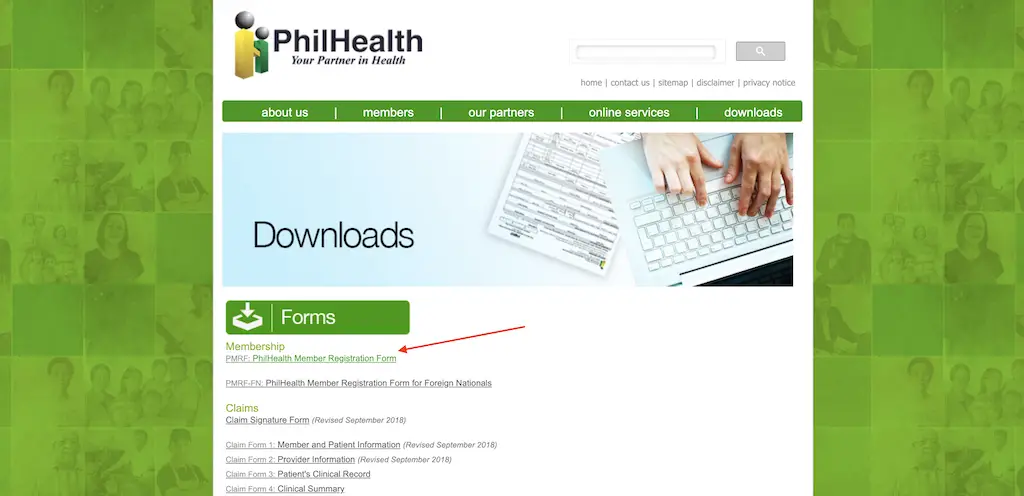 To access and download the latest PMRF, go to the official PhilHealth website, select "downloads" from the main menu, click on "Forms," and finally, click the "PMRF: PhilHealth Member Registration Form" link to open the PDF document in a new tab. 
Click the download icon to save a copy on your computer.
2. Provide All the Required Information in the Space Provided
a. Your 12-digit PhilHealth identification number

b. Purpose: Select "Registration" if applying as a new member and "Updating/Amendment" if for an update of membership information

c. Full name and name of spouse if married

d. Date (MM/DD/Y) and Place of Birth (City/Municipality/Province/Country), Sex (Male or Female), Civil Status (Single/Married/Legally Separated/Annulled/Widow/er), Citizenship (Filipino/Dual Citizen/Foreign National)

e. PhilSys ID Number (optional) and TIN Number (optional)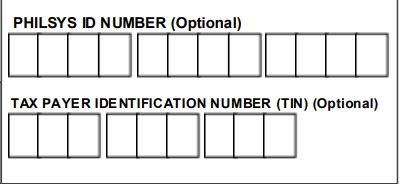 f. Permanent Home Address and Mailing Address, Contact Information (Home Number, Business Number, Mobile Number, Email Address)

g. Indicate your dependents in the Dependents section of the form.

h. Select Member Type and indicate current profession and income

To help you determine where you belong, here's a table summarizing the different types of PhilHealth membership:
| | |
| --- | --- |
| Direct Contributors (income generating and pays premiums) | Indirect Contributors (subsidized by the government) |
| Employees with formal employment | Indigents identified by the DSWD; beneficiaries of Pantawid Pamilyang Pilipino Program |
| Kasambahays | Senior citizens |
| Self-earning individuals; professional practitioners (These individuals are not hired by an employer but earn their income by offering their services) | Persons with disability |
| Overseas Filipino Workers (This category covers land-based migrant workers, seafarers, Filipinos living or working abroad that are not citizens of that country, and overseas Filipinos in distress) | Sangguniang Kabataan officials |
| Filipinos living abroad and those with dual citizenship | Previously identified at point-of-service/sponsored by LGUs |
| Lifetime members | Filipinos aged 21 years old and above without capacity to pay premiums |
| All Filipinos aged 21 years and above with the capacity to pay | |
i. Updating or Amendment: Indicate the information you want to change. Put in the information prior and the updated information in the corresponding columns.

j. Signature or Thumb Mark: Do not forget to sign the PMRF. If unable to write, a thumbmark can also suffice.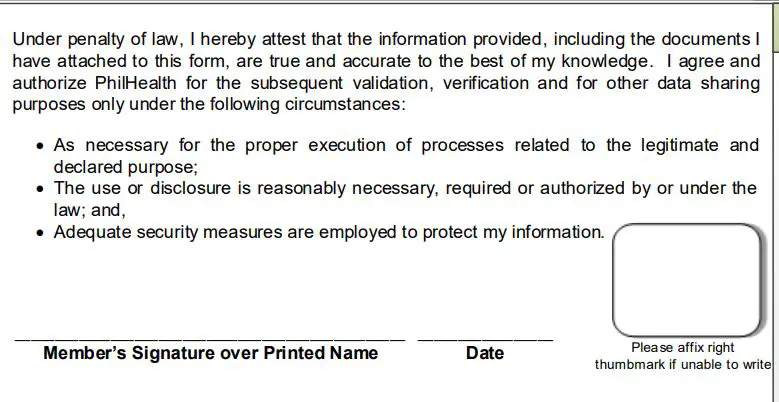 Return to the main article: How To Register in PhilHealth Online: A Complete Guide for New Members